What is employee experience?
Definition: Employee experience encapsulates what people encounter and observe over the course of their tenure at an organization.
Every company invests in the customer experience. And as organizations increasingly recognize people as their greatest assets, they're investing in the employee experience as well. 
With unprecedented changes to our society, economy, and businesses, the way employees experience work has become more important than ever before. Yet as critical as it is to an organization's ability to navigate disruption, transformation, and economic uncertainty, research from Deloitte shows that only 9% of business leaders believe they are very ready to address the issue. 
This shift is becoming so prevalent that we're even seeing the emergence of entire roles and departments dedicated to employee experience. We believe the employee experience, and its relationship with engagement and performance is critical to understand and prioritize – now more than ever. Because when organizations get employee experience right, they can achieve twice the customer satisfaction and innovation, and generate 25% higher profits than those that don't.
In this post, we'll explain how a strong employee experience can have a positive impact on everything from your recruiting efforts to your bottom line. We'll also explore the key milestones of the employee experience and share some helpful tips to get yours off the ground.
Why is employee experience important?
Designing a powerful employee experience isn't simply a box to check for the HR team – it can also have a significant impact on many aspects of an organization. Company leaders recognize this influence, which is why nearly 80 percent of executives rate employee experience as very important or important. Below is an overview of areas that are affected by employee experience. 
Engagement
Employee engagement is the measure of the relationship between employees and an organization. It's one of the constellations of feelings that can result from the employee experience. Most companies measure and aim to improve their employee engagement since it's highly correlated with turnover and with how much effort their people are likely to put into their work. It's one of many possible results that stem from a good employee experience. Since it directly informs whether people are willing to invest (their time, energy, and intellect) in the organization it is what most employers are looking to understand and predict.
Recruiting
Today, the majority of job seekers look for information about a company on job search websites like Glassdoor. The rise in company review sites like Glassdoor indicates the desire of employees to understand what their experience will be like at an organization. This is why having a strong employee experience is critical. Without one, your negative reviews may chase away potential talent for your organization. 
Retention
We're increasingly seeing people make decisions about leaving companies early in their tenure. In fact, our research found that around 10% of people were leaving within six months of starting a new job. A proper introduction into an organization, through processes like onboarding, can make a huge difference with regard to an employee's desire to stay, their productivity, and their perception of the company culture. 
Bottom line
Finally, a strong employee experience can make a huge difference in your organization's bottom line. An analysis of over 250 global organizations found companies that scored highest on employee experience benchmarks have four times higher average profits, two times higher average revenues, and 40 percent lower turnover compared to those that didn't. This demonstrates that an investment in employee experience does pay off. 
Key milestones in the employee experience
Now that we understand the impact, let's take a deep dive into the key milestones that make up the employee experience, Below, we'll touch on three important stages of the employee lifecycle and explain how surveys can be utilized at each stage (you can also view additional stages in the attached infographics). This ensures that you gather enough data to capture the big picture of employee experience at your organization.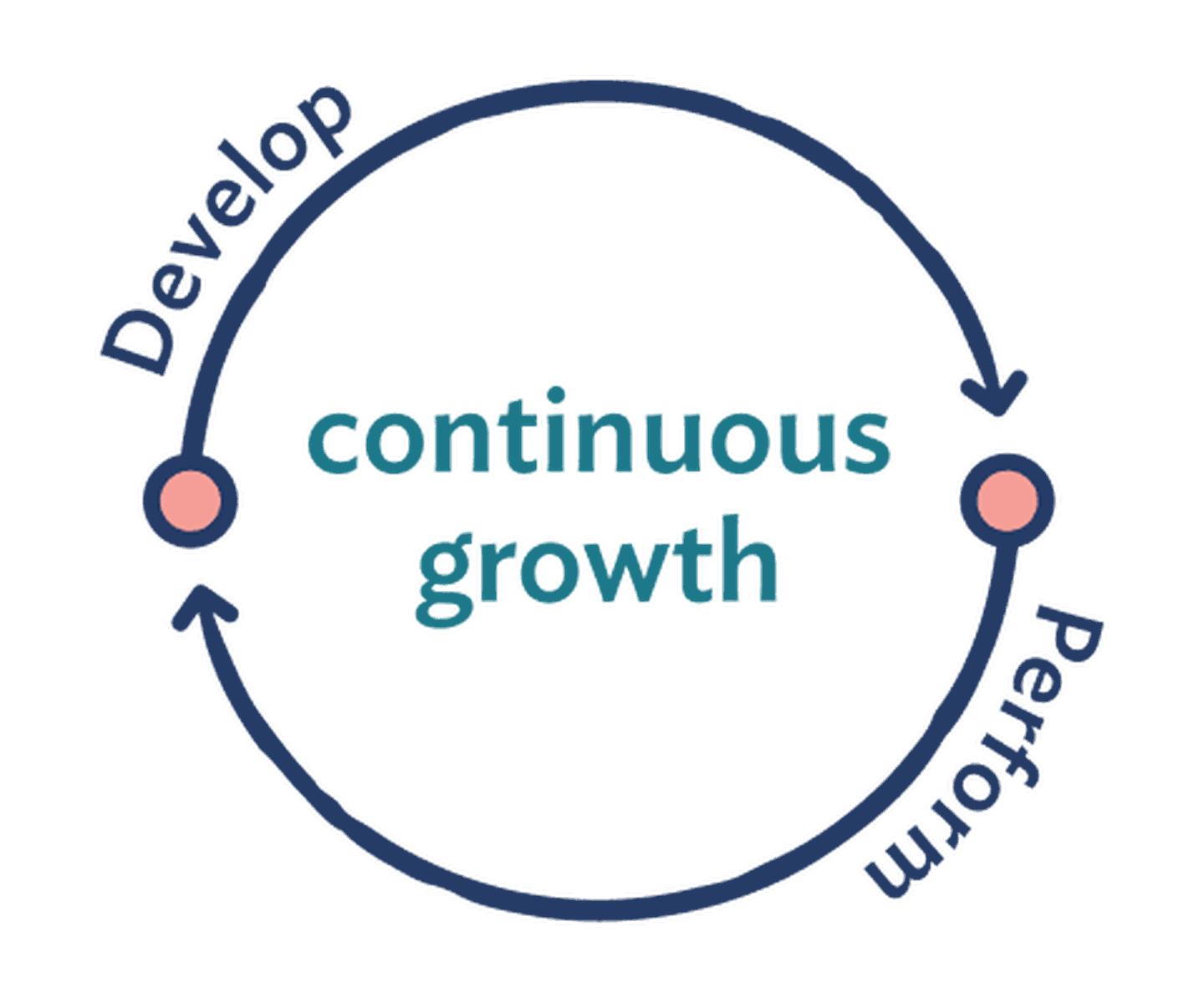 1. Attraction / Recruitment
This stage is critical because it's the first chance you have to introduce your company culture and establish trust with a potential hire. The candidate experience is also the perfect opportunity to ensure people become advocates for your organization – regardless of whether they join your organization or not. Getting feedback at this stage is a great opportunity to improve both the process and experience of applying to work at your organization.
How to use surveys at this milestone: 
Capturing the candidate experience means talking to both those who were offered a role, as well as those who weren't. While the exact nature of your candidate survey depends on your hiring process, the questions you ask in a candidate survey should generally revolve around feedback on the application process, the interview content, the demeanor of individuals they met with, and the speediness of response. 
2. Onboarding
The onboarding program, which is meant to get new hires up and running smoothly, is critical because it can have a significant impact on an employee's tenure. It starts when a new hire accepts your offer and continues through a new employee's first weeks, months, and even their first year on the job. Getting feedback at this stage not only helps improve your onboarding process but also identifies any gaps or inconsistencies in knowledge and training. 
How to use surveys at this milestone:
With so much on a new hire's plate when they join your company, asking the right onboarding survey questions provides a systematic way to check in with people. It also gives you valuable information about the new hire experience that you can use to improve this stage of the employee experience moving forward. 
3. Exit
Even with your best efforts, you can assume that most employees will leave your organization at some point. Especially given that average tenure at organizations is on the decline, it's more important than ever to stay engaged with employees – even when they're on their way out. An exit survey allows you to do that by understanding the reasons behind an employee's decision so you can make necessary adjustments to reduce turnover in the future and also show that their feedback is valued. 
How to use surveys at this milestone: 
As we mentioned, exit surveys are a great way to capture and understand an employee's reasons for leaving – whether that's because they were unhappy or for personal reasons outside the purview of your company. The survey results can reveal what you as an employer might do better, think about differently, or continue pursuing. Getting candid feedback from all exiting employees can be invaluable in understanding what you need to do better to keep your key employees engaged as long as possible.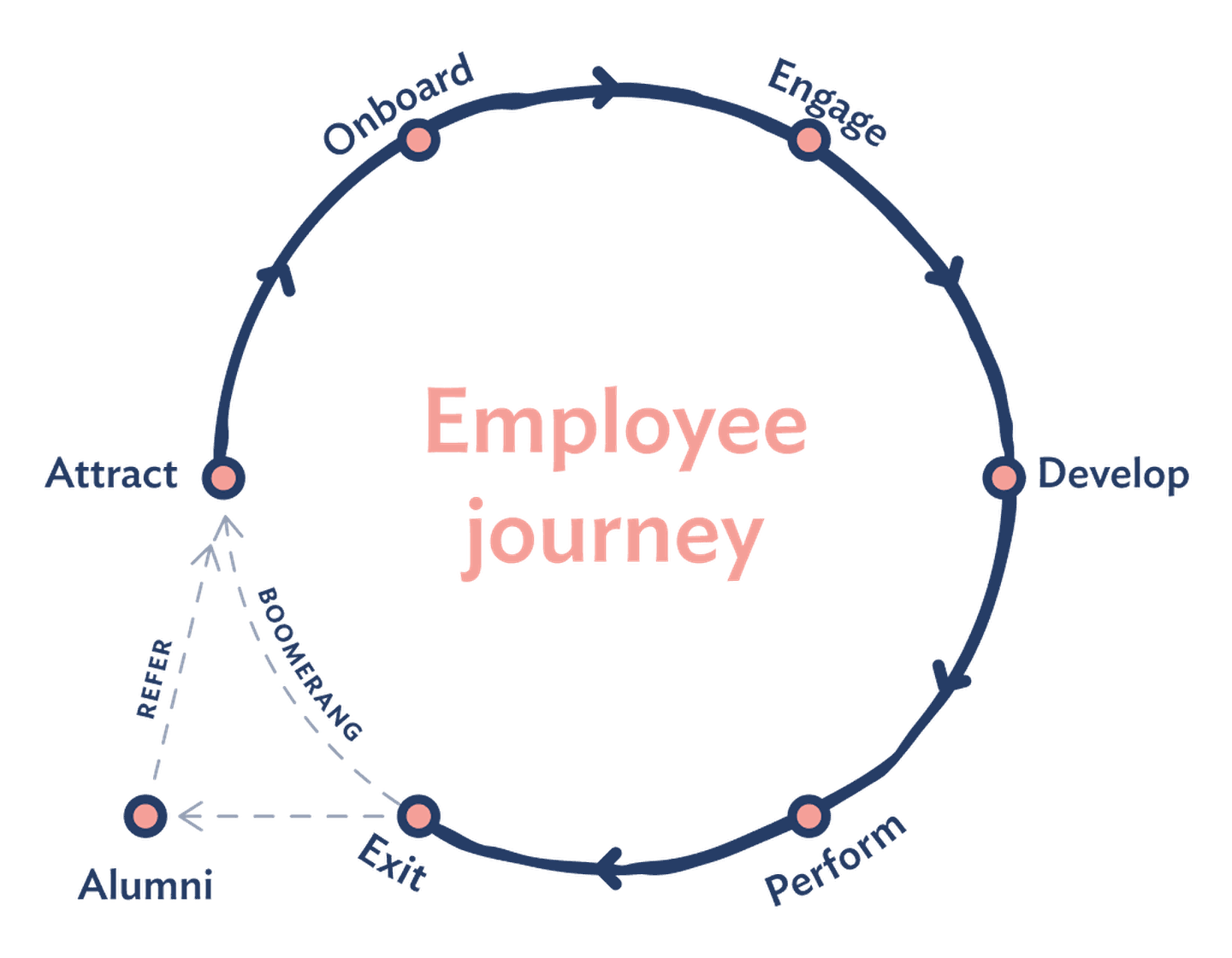 How to design a strong employee experience
Whether you already have an employee experience plan in place that you want to improve, or you're about to design one from scratch, here are our best recommendations for getting started: 
1. Determine your top priority
First, you need to identify what aspect of the employee experience your organization should focus on. If you're about to significantly increase hiring volumes, you may want to focus on the attraction/recruitment stage first and consider using a candidate survey to get feedback. Or if you're seeing high turnover rates, put your resources into understanding and improving an employee's exit experience may be your first step. There's no right or wrong place to start – it all depends on your organization's priorities at the moment.
2. Start capturing data
Once you've determined your top priority, the most important thing is to start capturing feedback. It takes time to collect enough data to begin to draw linkages and tell stories about the employee experience. That's why we recommend not overwhelming yourself by tackling everything at once. Instead, start by focusing on one aspect of the employee experience (such as onboarding), iterate, and grow your employee experience data capture program from there.
3. Build in linkages
If you want to build a comprehensive understanding of the entire employee lifecycle, it's important to build in linkages to and from other content and data. For example, if you have already run an engagement survey, that data may help you inform which factors to focus on in your exit survey as well. Also, make sure your surveys are customized to your specific programs instead of using cookie-cutter questions that don't address the root of the problem. 
4. Empower action
Employee experience surveys give you a lot of valuable information. But there's no point in having it if you don't use it to take action. We recommend looking at both the aggregate results to modify your organization-wide programs, as well as detailed results. From there, you can identify whether there are particular hiring managers, departments, or teams that need extra support and help them understand how they're doing compared to the company overall. This will give everyone the opportunity to independently make small tweaks to improve employees' experiences. 
Zooming out on the employee experience
A strong employee experience is one of the most powerful investments your organization can make. It'll lead to noticeable benefits such as a wider talent pool, improved retention, and increased revenue. But it doesn't stop there. A well-designed employee experience also ensures that your employees – who are your company's greatest assets – are set up for success before, during, and after their tenure at your company.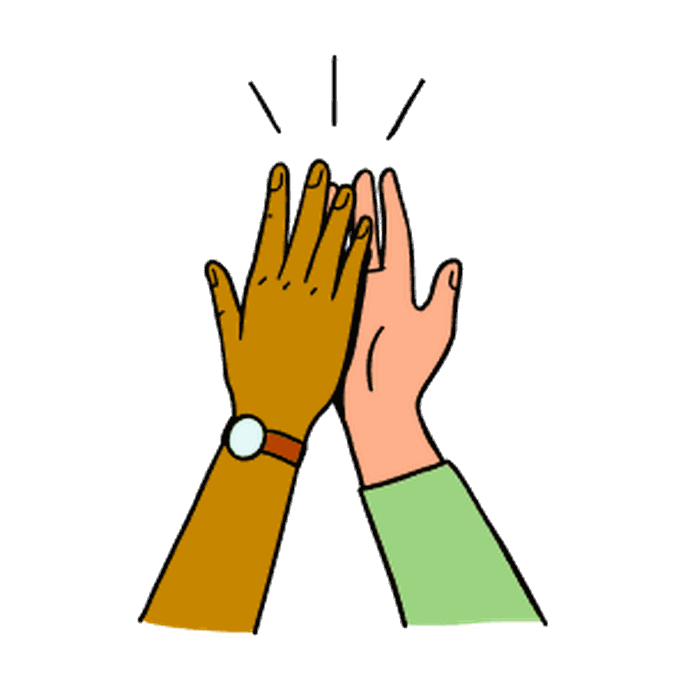 Ready to elevate your employee experience?
Find out how Culture Amp can help you build a better world of work.
Learn more
Build a world-class employee experience today