Diverse

, growing, up-to-date data sets

With thousands of companies across the world collecting millions of responses, our employee-survey data sets are unmatched. Correlating our data with external financial, demographic, and other information, we're able to generate insights that deliver on your unique needs.

See our benchmarks
Spanning countries, regions, and company size
We collect data from companies of all sizes around the world, meaning we can identify national and regional impacts on engagement and performance.
Multiple industries and industry groupings
We cover all industries, providing comparisons between industry benchmarks and empowering you to understand your results in a meaningful way.
Multiyear data allows for trend analysis
Our years of data collection reveal long-term trends as they play out across industries – and we can detect the difference between a change that affects just one cohort versus a wider systemic trend.
Dense data means that recent results are valid
Some data sets are sparse, meaning that a picture only becomes clear over time. Our benchmarks are based on rich, dense data with enough respondents to provide statistical legitimacy.
Multiple topics – engagement, performance, D&I, and qualitative data
Our rich data accounts for different perspectives on the employee experience, allowing us to approach questions from multiple angles.
Anonymized, private, and secure
With the world's most diverse data sets for employee feedback, we take data protection and privacy very seriously.
Deliver on your business and
culture

goals
Culture Lab combines people science, data science, and machine learning to identify critical insights to continually advance your employee experience. Our people scientists ensure you exceed your goals with the right data, research, and support, backed by decades of collective experience.
Early employee experience directly impacts long-term engagement
Making the first year of an employee's experience as positive as possible is crucial to their long-term employee lifetime value.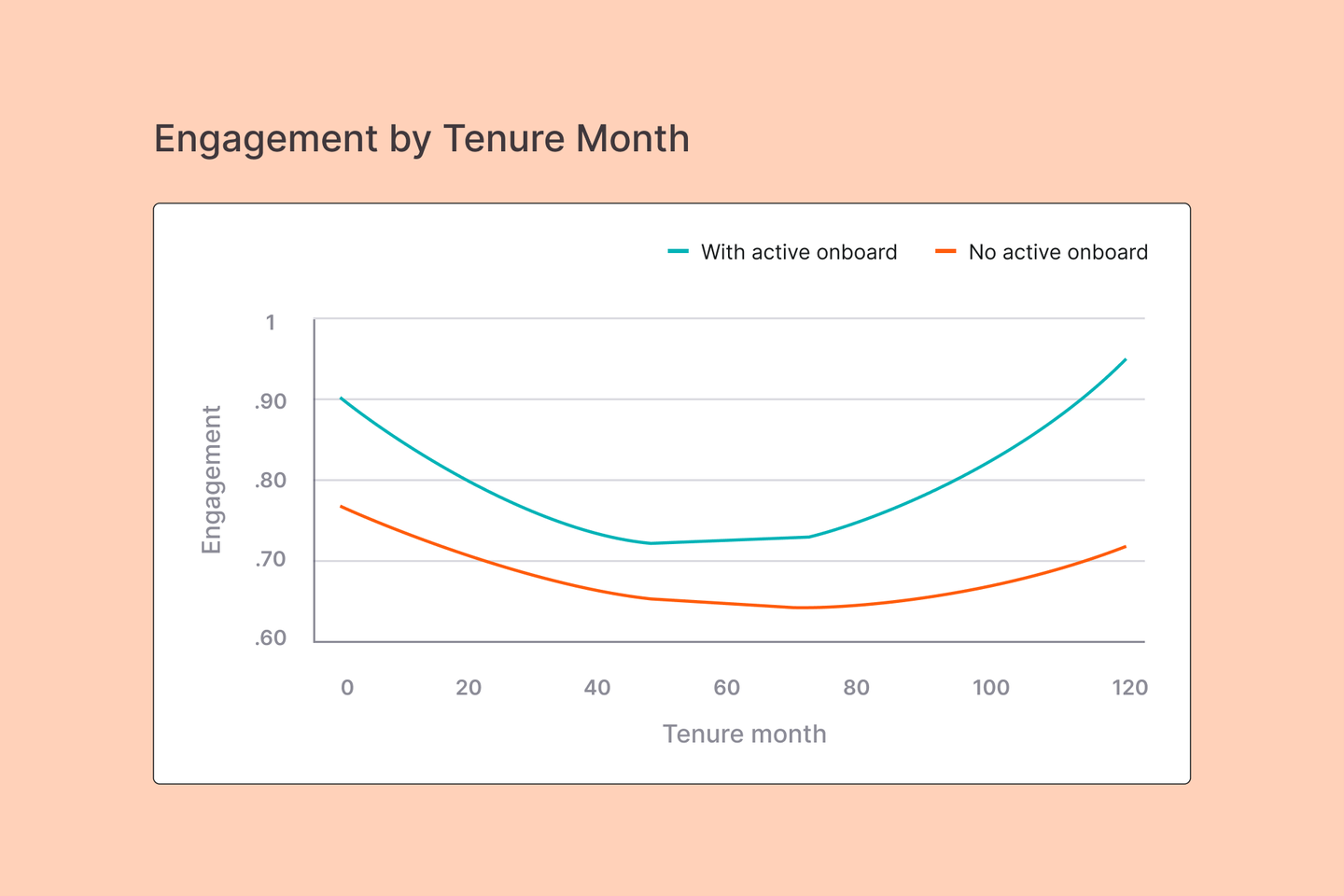 Fig 1: Engagement by tenure month
Build a world-class employee experience today