HR's complete guide to diversity, equity, and inclusion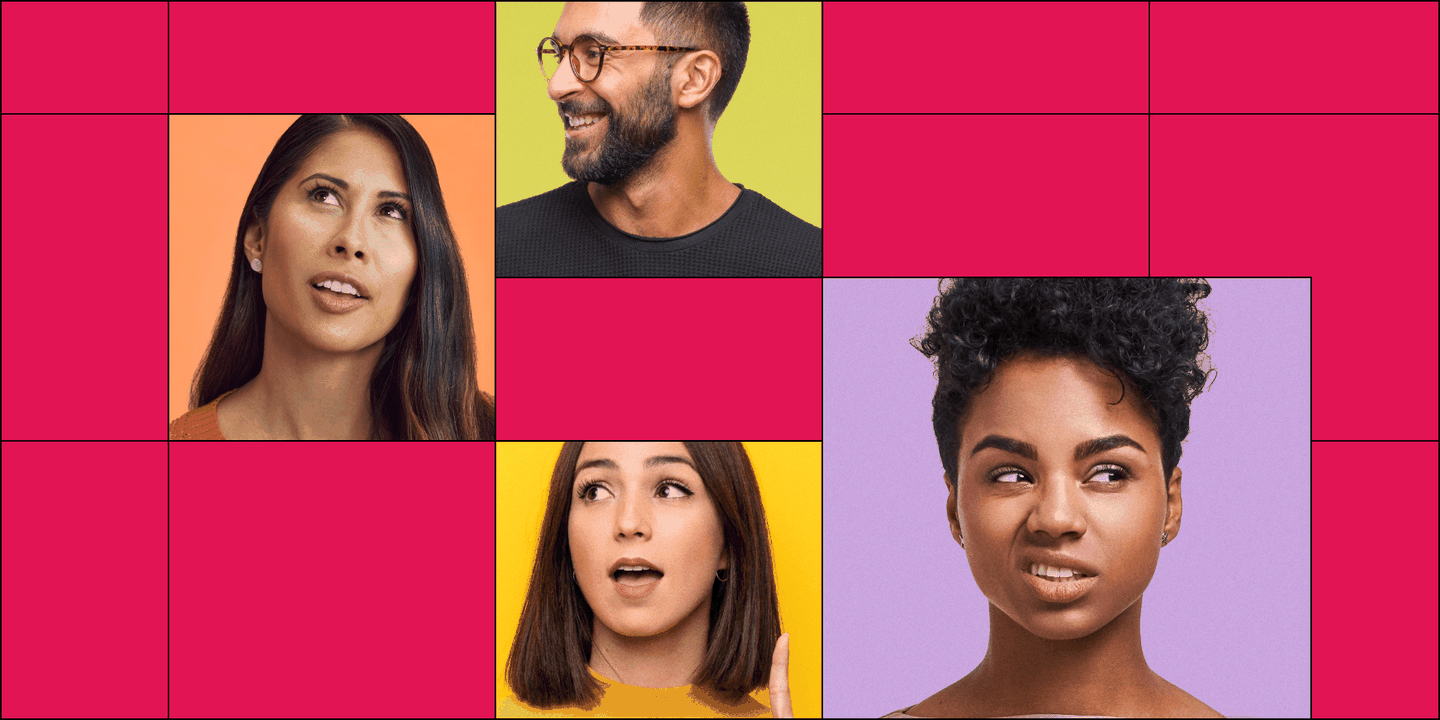 Diversity, equity, and inclusion (DEI) have become a business priority, and for good reason. In tandem with ongoing global crises, social movements, and racial injustice, more people are deeply invested in DEI, and how organizations are approaching it. From existing employees to job candidates and even customers, people today are looking to invest their time, labor, and money into ethical, socially conscious businesses.
As a result, companies are realizing more than ever that strong DEI policies are not just a "nice-to-have" but rather essential for both individual and business success. But business success is just an outcome and should not be your primary motivator for prioritizing DEI in HR. People leaders know the importance of a meaningful employee experience – and DEI impacts every touchpoint of the employee lifecycle from equitable recruiting practices, fair performance reviews, and beyond.
By now, most organizations have put out some statements in support of diversity and equality, but this gesture is no longer enough. Individuals are calling on organizations to start practicing what they preach by creating equitable organizations and developing a culture that prioritizes an inclusive workplace.
Regardless of where you are in your DEI journey, it can be challenging to identify next steps and take action. In this guide, we'll outline everything you need to know about DEI, provide best practices and resources, discuss realistic strategies on how to promote diversity and inclusion in the workplace, and discuss how to evolve your approach.
What is diversity, equity, and inclusion (DEI)?
DEI stands for diversity, equity, and inclusion, and the nomenclature around DEI in the HR and business space has evolved over the years. The idea goes by many names, such as D&I, EDI, I&D, DEIB (diversity, equity, inclusion, and belonging), and JEDI (Justice, Equity, Diversity & Inclusion). While each has important distinguishing factors, the sentiment remains the same – to create a better work experience for individuals of all identities and backgrounds.
Before we dig into best practices, we've defined a few key terms below to help you understand the nuances in the DEI landscape:
Diversity refers to the range of human differences that make each person unique, including but not limited to: race, gender, and socioeconomic background. When it comes to DEI, diversity refers not to individuals (i.e.., "a diverse person"), but to the composition of teams and organizations (i.e., "a diverse company").
Equity is the process of recognizing that advantages and barriers exist that create unequal starting places, and addressing & mitigating that imbalance. It's a concept that acknowledges that everyone has different needs, experiences, and opportunities and gives people what they need as individuals.
Inclusion is the act of making a person part of a group or collective, so each member feels valued and is afforded the same rights and opportunities. In a diverse workplace, differences exist – inclusion takes it a step further to ask how everyone, from team members to end-users, can feel valued and included in policies, processes, physical spaces, products, and more.
Belonging is the feeling of security and support one gets when there is a sense of acceptance, inclusion, and identity for a member of a certain group or place.
DEI encompasses the range of policies, values, practices, and strategy used by companies to foster a work environment where individuals can thrive throughout the employee experience. When done thoughtfully, a DEI strategy actively considers and incorporates all three principles of diversity, equity, and inclusion to craft holistic processes that meaningfully address the inequities faced by underrepresented groups.
Friction to DEI: Addressing unconscious bias
Before jumping into the business case and best practices for DEI in the workplace, it's important to pause and acknowledge the impact of unconscious bias. Chances are, individuals and organizations aren't intentionally or maliciously supporting unjust or discriminatory practices. However, due to a long history of systematic injustice, we are all prone to unconscious bias.
According to UCSF's Office of Diversity and Outreach, unconscious bias is a set of social stereotypes about certain groups of people that individuals form outside their own conscious awareness. This can come up across the employee experience from hiring decisions to microaggressions, and it's critical to become aware of and work to unlearn these biases.
As we move through this guide, be alert to the ways that unconscious bias might creep in.
The importance of diversity in the workplace
While the business outcome should never be your main reason for taking on DEI, quantifiable outcomes are helpful to gain leadership buy-in for strategic initiatives. A focus on DEI has proven to drive tremendous benefits to almost any part of every company. Here are just a few of the areas where businesses have seen improvements by prioritizing DEI:
Higher innovation
The Chief Executives for Corporate Purpose found that "inclusive companies...
Statistics
2.3xthe cash flow of other companies

1.7xmore likely to be innovation leaders

70%more likely to capture new markets
New perspectives
The adage that many hands make light work especially applies to teams of people that can approach problems or projects from a host of different cultural viewpoints. Diverse teams have a broader range of perspectives on how to accomplish tasks, resulting in better and quicker business decisions.
Wider talent pool
Glassdoor found that just over two-thirds of active and passive job seekers consider good DEI practices a top priority when evaluating potential employers.
Improved performance
McKinsey's 2020 diversity report found that the greater the representation, the higher the likelihood of financial outperformance – both in terms of gender diversity and ethnic and cultural diversity. HR teams should understand this data to help gain executive buy-in for DEI initiatives.
Reduced attrition
Are certain groups leaving more than others? Having data around employee sentiment helps companies identify which employee groups are at risk of turnover and find ways to retain them.
Beyond the quantitative benefits, there are also a wealth of qualitative benefits including (but not limited to) improved employer brand, programs to help existing employees to feel more included, and increasing retention and engagement by modeling a career path for underrepresented groups through diversity in leadership.
Diversity, equity, and inclusion best practices
There are countless ways to move the needle on DEI, so it can be hard to identify the best place to start. Fortunately, there are many low or no-cost ways to improve your DEI strategy immediately. In this section, we'll share a few key steps to help you identify the best opportunities to make an impact.
Listen to your employees to understand your baseline
Workplace diversity surveys are a simple and easy way to understand where you currently stand, identify key pain points and opportunities, and measure improvements over time. However, there are some key nuances to consider before you begin conducting DEI surveys.
First, don't assume you know what the problems are. Ask your employees, instead – by doing so, you demonstrate that you're genuinely listening to what really matters to them. Employees will be happy to tell you how they feel as long as you acknowledge it and take action on their feedback.
When crafting your survey, also consider what information is already available, so you won't need to ask employees to repeat it. Most companies already use some form of HRIS which contains useful demographic data like geographic region or gender. Don't forget to keep intersectionality top of mind as you collect this data.
Finally, ask qualitative questions beyond demographic data. Allow employees to give honest, anonymous feedback on existing DEI initiatives and areas for improvement. Common threads in the data and responses will help inform prioritization, action, and measures of success for your DEI strategy.
Establish metrics of success
Once you gather the data, you will want to know how you stack up against industry peers as well as whether you're hitting internal goals.
Use industry benchmarks to get a sense of the "norm," but be careful not to fixate on hitting the benchmark. Benchmarks should act as a check on your strategy, not dictate reactive and potentially distracting targets. Judging diversity and inclusion outcomes requires looking at your organizational strategy, thinking about what matters most to your people, and letting that be your guide.
Once you know where you're at, you can start benchmarking against yourself. Continue with annual and periodic pulse surveys to track trends and improvements over time.
Not sure what metrics to look at or how to measure them? We'll cover this in-depth shortly.
Share survey results with employees
A big part of your DEI journey is building trust with your employees. After surveying your team, don't just look at the results and start pushing out programs without context. It's critical to share the survey results with the entire team, highlighting common pain points as well as positive outcomes and progress. There's no shame in owning up to the fact that there's work to be done. In fact, doing so will build a greater sense of trust and shared responsibility.
Once everyone has seen the results, invite employees to get involved with prioritizing and acting on next steps. Whether it's through focus groups or individual follow-up conversations, give individual team members the chance to help shape the future of DEI at your company.
After implementing new initiatives in response to the initial survey results, be sure to follow up and ask for feedback on whether or not the initiatives are making their intended impact.
Embed DEI into each touchpoint of the employee lifecycle
Your survey results will help determine where you should start and identify quick wins, but there's also a need for a larger long-term DEI strategy that embeds best practices into each touchpoint in the employee lifecycle.
When mapping a strategy for DEI, employee experience should be addressed at each touchpoint. In this section, we'll share best DEI practices across the employee experience – from the hiring process, all the way through the end of an employee's tenure with your organization.
Talent acquisition
As mentioned before, most job seekers consider DEI an important factor when applying to, and making decisions about, new roles and opportunities. Showing potential talent that you're serious about diversity, equity, and inclusion is thus crucial for talent acquisition.
One way to do this could be to make your DEI reporting public. Even if you have areas to improve upon (who doesn't?), publicizing your report shows applicants that you're not shying away from the work needed to improve.
However, reaching diverse talent pools requires proactive effort. Especially in high-growth environments where you needed to hire yesterday, it's easy to go with the "usual candidates," which so often end up being a pile of homogenous applications. To counteract this tendency, build rapport with organizations that can connect you with diverse talent pools, such as community groups, upskilling programs, Historically Black Colleges and Universities (HBCUs), or any other places that support and amplify candidates from diverse backgrounds.
Beyond attracting talent, it's also critical to ensure that your hiring practices are fair and equitable. The Harvard Business Review has an actionable guide to help reduce bias in the hiring process; this list includes:
Carefully word job descriptions to eliminate coded terminology that can alienate certain demographics. For instance, terms like "competitive" or "build" have a masculine connotation that might cause a qualified female-identifying candidate to think she'd be alienated in the workplace culture.
Use a "blind" application process in which applicant names are not visible to reviewers. This removes potential biases that may result from the reviewer's perceptions of certain demographics, making it so that only an applicant's qualifications inform whether or not the applicant is moved to the next stage.
Standardize interviews so that each candidate is asked the same set of defined questions. This ensures that interviews focus on the factors that have a direct impact on performance, rather than likeability.
Hiring is your company's first impression, so be sure to put your best foot forward with a DEI-centric approach.
Onboarding
If you've put the work into showcasing your commitment to DEI during the hiring process, it only makes sense to do everything in your power to ensure the actual experience lives up to expectations. Onboarding is your opportunity to establish a sense of inclusion and belonging so that new hires can easily find their way and be more comfortable bringing their whole selves to work.
Consider the following ways to incorporate DEI into your onboarding process:
Pair each new employee with an onboarding guide or buddy – someone in the company who can take them to lunch, offer advice, and answer any potential questions.
Share information about active DEI programs, employee resource groups (ERGs), and resources in your company
Ask questions about preferred names and pronouns, dietary restrictions, and hobbies.
Let employees design their own workspace. A one-size-fits-all setup does not help someone feel at home, and offering new employees the chance to express themselves in their workspace is a great way to make them more comfortable. In a remote environment, this could be through a stipend.
Offer floating holidays, so new hires can create a work schedule that accommodates their cultural traditions.
Make sure everyone has the same information about what's expected of them, including company mission, values, policies, and practices.
Survey new hires after 3-6 months to understand their onboarding experience and whether their experiences were aligned with what they expected from the recruiting process.
Engagement
The period between onboarding and offboarding has fewer milestones, yet ongoing employee engagement can make or break an employee's experience. It's critical to provide opportunities for individuals to get involved and create space to learn about different cultures throughout their tenure. This could be through guest speakers, workshops, ERGs, and more.
People can't just check their personal lives at the door, so it's important to create safe and inclusive spaces for employees to discuss what's on their mind, including opposing or divergent viewpoints. For example, you might create platforms for difficult conversations, like a dedicated Slack channel to discuss Black Lives Matter or a guide for addressing microaggressions at work.
Throughout the employee lifecycle, companies have multiple opportunities to provide real support for the variety of life challenges experienced by diverse employee groups. Women of color, for example, are more likely to live in multigenerational households where they might care for their older family members and children. Take the time to understand what different people need to ensure you're creating an equitable and optimal experience for employees of all backgrounds. Depending on your unique workforce, you might consider offering flexible scheduling, onsite childcare, gender-neutral bathrooms, lactation rooms, etc.
Inclusive performance management and development
Mitigating bias is especially important when it comes to inclusive performance management – a high-stakes process that has a direct impact on career growth, promotion, and salary. One meaningful way to reduce bias is through calibrations – a process in which managers discuss their proposed employee ratings with other managers to ensure consistency across the criteria against which their direct reports will be rated. Incorporating 360° feedback from peers into your evaluations is another effective way to reduce potential biases.
You can also perform an audit on pay, promotion, hiring, and firing practices. Are there any patterns within the data that reveal potential biases or inequities? For example, are employees of color being rated as "underperforming" at a significantly higher rate than their peers?
Employee development conversations are another valuable opportunity to reduce bias and provide more equitable opportunities. Leverage existing and custom training, manager resources, and learning and development opportunities to educate managers and employees about how to provide fair and equitable feedback and development opportunities across cultures.
Last but not least, 1-on-1 conversations are an effective way to ensure managers and their direct reports are aligned on development on a week-to-week basis. By building these regular conversations into the employee experience, both managers and their direct reports will know what progress needs to be made in order to advance in the organization. When done effectively, 1-on-1s can also encourage a stronger sense of belonging and connection in the organization – something that employees from diverse backgrounds often struggle with.
Offboarding
Though it's always hard to see employees go, a truly people-centric organization will want even their departing employees to succeed and thrive in their future roles. This is your chance to serve as a true advocate, especially for employees from diverse backgrounds. You might offer to serve as a reference or create an alumni group so they can stay in touch with the larger company network.
Beyond offering continued support in their career journey, an exit is a perfect opportunity to solicit honest feedback about the employee experience. Use exit surveys and exit interviews to ask how the organization could be more supportive, inclusive, and facilitate a greater sense of belonging. This feedback can help shape and develop your DEI strategy.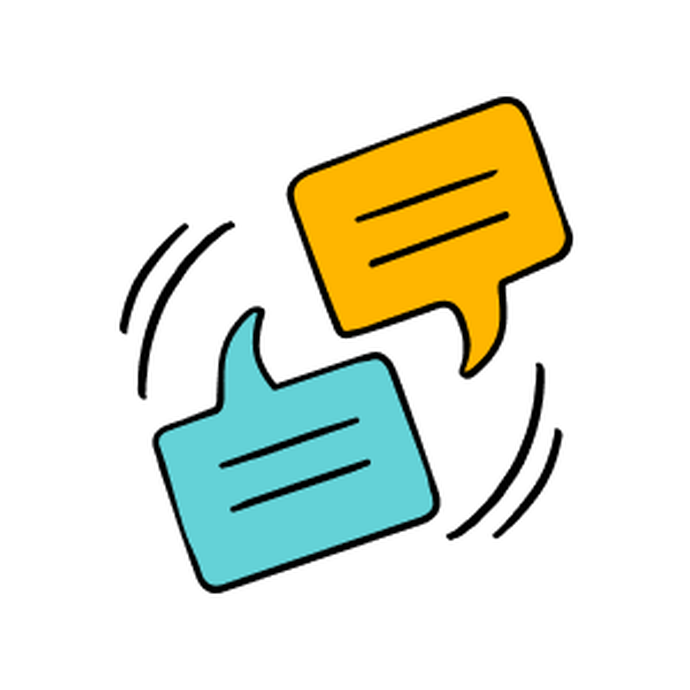 Take the guesswork out by listening to and understanding your employees
Make better decisions and drive meaningful change by understanding your people.
Learn more
DEI in the future of work
The work landscape is changing quickly, which means that people leaders are faced with many opportunities to rethink what DEI looks like in an increasingly global, hybrid, and multi-generational world of work.
Equity will become increasingly important as we develop our DEI practices to meet the demands of the changing workforce. Not everyone comes in on the same footing, especially when it comes to remote work. Keep in mind that differing circumstances mean employees will call for different kinds of support.
People leaders should be equipped with the resources to adjust to and accommodate these diverse life dynamics. Be curious and empathetic about individual circumstances. Reach out to your employees individually to find out how you can help them succeed – and make sure you follow through. If someone lacks the technology they need to fully participate in virtual work, make sure they get it. If someone needs child care, do what you can to make sure they have access to it.
Measuring diversity equity and inclusion
There are many ways to measure diversity, equity, and inclusion in your workplace, but it's important to select a few that best represent the goals of your organization. Identifying the most impactful DEI metrics for your organization allows you to consistently measure progress on the numbers that factor most to diversity, equity, and inclusion.
Based on the employee data you collect, you can slice and dice various metrics by demographic. Here are a few possible measures to help you get started:
Hiring (percent of diverse hires)
Representation (within the entire organization)
Attrition (is a clear subset of employees experiencing high turnover?)
Experiential (how do different people feel about their experience?)
Inclusion (do different folks feel a sense of belonging?)
Leadership diversity (representation in executive positions)
eNPS (would employees recommend this as a great place to work?)
It's tempting to tackle too many DEI metrics and become overwhelmed. Ensure that your organization avoids "diversity fatigue." Remember, the metrics don't exist to tell the whole story. Instead, you should think of them as a tool to help you better understand the needs of your people and prioritize initiatives. When used strategically, insights from the data should help you cultivate a culture where all of your employees feel like they belong.
Dive deeper into the experience of your marginalized employees
Building a truly diverse, equitable, and inclusive world of work requires designing for the most marginalized members of your workplace. To get started, check out our resources on:
Getting started
Your company's DEI strategy touches every aspect of the employee experience. It requires thoughtful questions, planning, and action. But the effort has proven to pay off both in terms of employee happiness as well as organizational success. Companies that do the hard work of creating a truly diverse, equitable, and inclusive workplace will see improvements in talent acquisition, productivity, engagement, and retention.
Build a world-class employee experience today