How to build an employee experience with social impact
With everything going on in the world, mission-driven companies that prioritize social impact may be more vital than ever. The Vera Institute of Justice is no stranger to this calling.
Vera has been at the forefront of the fight to end the overcriminalization and mass incarceration of people of color, immigrants, and people experiencing poverty since 1961. Vera's all-hands-on-deck approach to social justice innovation encourages employees to influence how the nonprofit organization achieves their mission. As a result, Vera has expanded the impact of their work while fostering a company culture characterized by one core principle: empowerment. In turn, the employee experience at Vera has not only flourished, it directly feeds Vera's mission.
At Culture First Americas 2022, Tracey Wilmot, Vera Institute of Justice's Chief People Officer, led a powerful session on how organizations can foster an employee experience that positively impacts their mission and the world. Here are her top tips.
1. Hire and onboard with intention
Ensuring employees are aligned with your organization's mission is the first step toward creating an employee experience that drives social impact, and this starts during recruitment.
At Vera, potential hires are asked several times why they want to work at Vera, what draws them to the position, and in what ways they are aligned with Vera's mission. Wilmot said this allows them to gauge two things:
Consistency. Has the candidate done their homework and internalized Vera's mission to the point that they can speak to it fluently?
Growth. Vera wants to see that, through learning more about Vera during the interview process, the potential hire has expanded and deepened their answers with new knowledge.
"That is how we gather if you are someone who gets Vera and would really love to work here," Wilmot said.
Intentional dialogue shouldn't end when the employee is hired, however. Bake it into the onboarding process. Onboarding is an opportunity to keep lines of communication open and plant the seeds for ongoing employee learning and development as it relates to your mission.
At Vera, for instance, Wilmot calls new hires at the end of their first week for a check-in, all new hires have lunch with Vera's president, and, most importantly, Vera provides a variety of ways for employees to communicate with each other and leadership, including Slack, reading materials, happy hours, and more. This ensures everyone has opportunities to participate in Vera's mission-driven culture.
2. Democratize innovation
Think bottom-up when considering how to ideate and launch new social impact projects. Giving employees at all levels a chance to have their voices heard will not only benefit your organization but also increase employee engagement and development.
Vera introduced its Impact Pipeline program right before the pandemic as a way to formalize the way they have approached innovation in the social justice space for over 60 years. In line with Vera's belief that great ideas can come from anywhere in the organization, employees at all levels are welcome to pitch new ideas to further Vera's mission. If a pitch is accepted, the employee is invited to table 25% of their workload (with the support of their manager) to help bring their idea to life.
Vera has found that the Impact Pipeline keeps employees highly engaged with the organization's mission and encourages them to contribute their brain power. "This is one of the things I'm most proud of, and this is really how we demonstrate that we walk the walk," Wilmot said.
For your organization, democratizing innovation could likewise be a win-win. By creating a culture where anyone can have a game-changing idea, you'll benefit from fresh ideas that drive your capacity to meet your objectives, and employees will feel like they're making a real difference – a critical factor in staying engaged and enthusiastic in their work.
3. Make practical investments in learning and development
Learning and development opportunities prime employees to help your organization effect real-world change, and making them a priority will set you up for success. That means making intentional and substantial investments of time and budget in L&D initiatives – and seeing everything as an opportunity for employee growth.
Take Vera's Impact Pipeline. In addition to serving as an engine of innovation, Vera has turned it into a chance to learn and grow for everyone who participates. On the one hand, if a pitch is selected, the employee can dive deep into a novel challenge and return to their pre-existing role with fresh eyes and experience. If a pitch is not selected, it becomes a coaching exercise, which includes holding space for conversations around what the employee learned from the pitching experience and how they can finesse their idea to make it more likely to be accepted.
Vera also has a dedicated learning and development manager to ensure that employees who aren't currently in the Impact Pipeline also have avenues to grow. "[For] each person at Vera, one of your goals must be a professional development goal. And so, that's the way that we help to guarantee that you fill your cup up again so that you're ready to really meet our mission. Culture Amp helps us with that," Wilmot said.
In addition to the Impact Pipeline and employee goal-setting, Vera brings employee development into almost every aspect of the employee experience, for a multi-pronged approach that gives employees a variety of avenues to choose from. And they're not all as formal as the Impact Pipeline. Vera has Randomized Coffee Trials, for instance, that pair employees with people outside of their departments to learn more about what other teams are doing in service of the organization's goals. Vera also invests in foundational training for employees and has a robust yearly budget for job-related continuing education as well as further learning on race, equity, and inclusion.
For your own organization, variety in L&D investments is key. Aim to create a learning and development toolbox that offers support for employees at every level. "We realize that some people innately do this well, but others need to be coached, and others need to take training," Wilmost said, adding that Vera is continuously learning more about what works in terms of learning and development, what doesn't, and what their people need to succeed.
Employee experience and social impact go hand-in-hand
In short, fostering a meaningful employee experience requires thoughtful planning and ongoing effort, but can have a tremendous effect on your organization's capacity to achieve its mission. By making social impact an intentional part of hiring and onboarding, empowering innovation at all levels, and investing in L&D, you, too, can encourage engagement, ownership, and pride in work in your team. In turn, they'll be more committed, enthusiastic, and effective at supporting your organization's mission-critical social impact goals.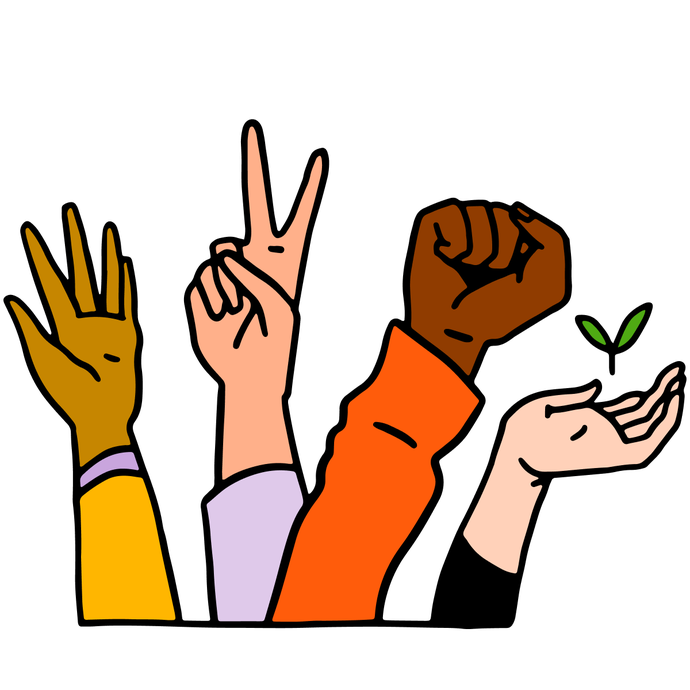 Learn more about how Vera prioritized company culture to strengthen its social impact-driven mission
Watch the full session
Build a world-class employee experience today