How Meltwater APAC built a better employee experience with feedback
The employee experience encapsulates what people encounter, observe, and feel over the course of their journey at your organization. It has always been a priority for leaders, but it's become especially critical amidst all the changes of the past few years.
With ongoing economic uncertainty, all types of teams are being asked to do more with less — and HR is no exception. "What we're hearing from some of the conversations is that HR professionals have much leaner teams and budgets compared to prior years," explains Devshree Bhatt, Senior People Scientist here at Culture Amp, in a recent webinar.

On top of strapped resources, organizations are still grappling with employee stress and burnout as well as the struggle to retain their high performers in a candidate-driven market.
All of those pressing priorities — employee engagement, wellbeing, performance, and retention — are directly correlated to the employee experience. But as crucial as it is, the employee experience can be tough for leaders to understand and manage.
In our recent webinar, Devshree connected with David Hickey, Executive Director at Meltwater, a brand management solution and data management provider, about using employee feedback to effectively shape the employee experience.
Moments that matter: Making the most of employee feedback at key milestones
Feedback is most valuable when it's collected regularly and frequently – not just during employee onboarding or offboarding.
But while it's best for organizations to collect feedback throughout the employee lifecycle, two regular milestones provide natural opportunities for soliciting employee insights, opinions, and feelings:
As part of your performance management process
With annual or bi-annual engagement surveys
Let's take a closer look at each of these milestones and how Devshree and David recommend making the most of them.
Shaping the employee experience with performance management
"The performance management process is something that no doubt exists in every organization," Devshree says. "Some of those key challenges that organizations are facing at the moment is finding ways to retain and motivate high performers."
David adds that, at Meltwater, it wasn't only retaining top performers that was crucial, but also finding ways to facilitate that high level of performance in the first place through consistent and helpful performance reviews.
"We were finding from the sales team that performance management was still the bedrock of our business," he says. "It was becoming really important for me to drive completion of those performance reviews so that we could ensure that employees were having a very consistent experience, and it wasn't just up to whether or not management took those performance review cycles seriously."
This support for performance and development carries a lot of weight on employees. Culture Amp data shows that everyone, regardless of their current level of performance, is motivated by a sense of belonging and the ability to grow and develop.
But when it comes to high performers in particular, there's one thing that's uniquely motivating: constructive feedback.
"If we think about people who are at the top of their game, they're likely getting a lot of praise for the work they're doing," Devshree shares. Often, organizations lean into that recognition and neglect the more difficult conversations about development areas – yet that's the information top performers really crave.
It's something that David and Meltwater focus on intensely. "Our work life is really about honing our craft," he says. "The best way you can do that is by getting really great feedback from your peers and people that are further along in that process."

And Meltwater doesn't stop with developmental feedback – they back it up with real advancement opportunities. "We focus a lot on hiring people new to sales and marketing and developing them in-house – and then try to facilitate promotion and leadership opportunities from within," David continues. "As a result, constructive feedback is critical to that. And people are really thirsty for it."
For organizations that are working to improve the employee experience by building a culture of development and constructive feedback, Devshree offers a word of caution: constructive feedback shouldn't always be tied to evaluations or performance decisions.

Constructive feedback needs to offer value to employees, and they also need to feel it's a safe environment to receive and digest those insights – which is challenging if the feedback is continuously married to performance appraisals and weighty career decisions.
Shaping the employee experience with engagement surveys
"A key part of being able to navigate change and uncertainty is really understanding how people are thinking, feeling, and behaving within their organization," shares Devshree. Engagement surveys are the best way for organizations to collect that information, and Culture Amp uses a simple framework for understanding the typical feedback loop:
Collect: Survey your employees to uncover the information you need
Understand: Analyze the data to understand the drivers of employee experience
Act: Share the result, make a plan of action, and make a change
"It's a really logical progression," adds David, who mentions that Meltwater did a large global survey with Culture Amp at the end of 2021.
"One of the really interesting insights, when we went through the 'understanding' process, was we got a poor score on the statement, 'The company is likely to take action off the back of this feedback.' There wasn't a lot of belief that there would be strong action, which became a motivating force for us."
Meltwater's survey results also revealed that people didn't feel the organization had a clear mission and vision. "That led to a six-month process where we did multiple engagement surveys to crowdsource feedback and roll out a brand new mission and vision statement," David continues.
"Action is really important," he says. "It naturally speaks louder than just the process of asking for feedback." And yet, it's an area where a lot of organizations fall short. Devshree mentions that this is because many worry they don't have the necessary budget and resources to accommodate the increased compensation demands that could come from those surveys.
However, Culture Amp data and benchmarks reveal some good news with regard to compensation and the role it plays in employee motivation. The top predictors of motivation are:
Development: Do employees have the right resources and support to grow?
Vision: Does leadership share a strong and clear vision for the way forward?
Gratitude: Do leaders demonstrate that people are important to the organization's success?
Innovation: Does the organization foster innovation and experimentation?
Efficiency: Are quality and improvement driving organizational efficiency?
You'll notice what's not on that list: compensation. In fact, across 206 motivation drivers in Culture Amp's data, compensation ranked 59th. "Money has a diminishing return when it comes to driving motivation," Devshree says. While it will inevitably be a higher priority for lower-wage employees, compensation shouldn't distract from other top motivators.
Plus, David advises other leaders to look deeper into conversations about compensation. They might actually be conversations about development, as employees often know that "if they are performing ahead of the mean, then they will be well compensated," he explains. "If the argument is about compensation, maybe that's just another way of saying, 'We need help to be able to perform at a high level.'"
The employee experience isn't an HR problem – it's a business priority
All too often, shaping and improving the employee experience is viewed as an HR initiative or strategy. But that narrow perspective minimizes its importance. The employee experience is directly correlated with employee engagement, performance, and retention – all of which impact the business' bottom line.
So that begs the question: How can organizations prioritize experience even if budgets and teams are leaner than they used to be? Devshree offers a few tips:
Form a coalition: You need leadership buy-in and advocates at the top of the organization as well as champions throughout the company that can create an appetite for change.
Build a business case: To get investment and commitment – especially from executives – HR leaders must build a strong business case and demonstrate the ROI of the employee experience. Highlight in a simple way that companies that invest in the employee experience see returns in revenue, profits, and reduced turnover.
Shrink the change: Don't be afraid to experiment and see what works before rolling out a large-scale change. Test initiatives and hypotheses on a smaller group of employees or with a specific region of a global office. You can iterate and improve before launching something to the entire organization.
And remember, prioritizing the employee experience doesn't always have a huge price tag. "Deep relationships with inspiring coworkers is a key factor for engagement and retention. But also having aspirational leaders," David concludes. "If you focus on those two areas, you can get a much deeper level of engagement than you can from just compensation."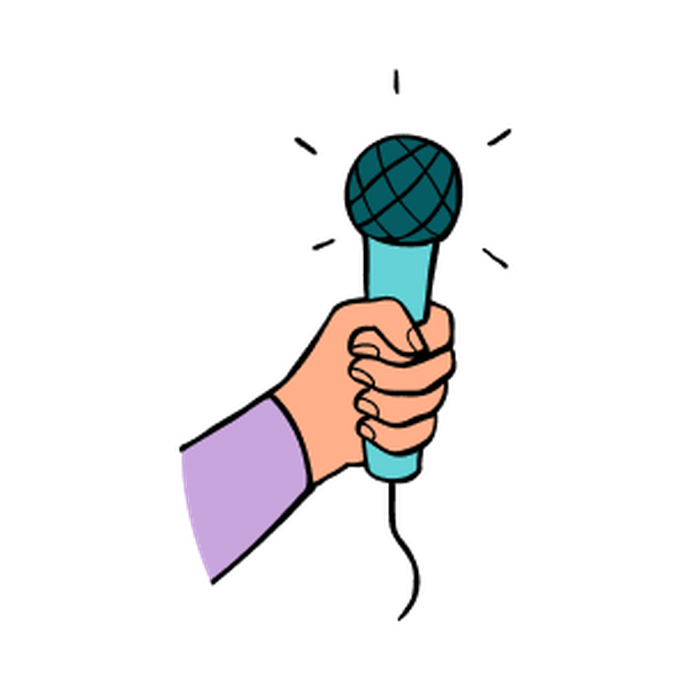 Make feedback a top priority
Learn more about how Meltwater leverages employee feedback and prioritizes an employee experience that attracts, retains, and motivates top talent.
Watch the full session
Build a world-class employee experience today