Plans and pricing
Select the right plan for your business
Drive engagement and boost performance and development with Culture Amp's trusted employee experience platform.
Engage
Ask the right questions to understand your people and make strategic decisions.
Perform
Build high-performing teams with continuous, effortless performance management.
Develop
Unlock performance at scale by aligning employee development to business success.
The employee experience platform
Engage + Perform + Develop
Transform your people strategy with the only solution that connects insights from every part of your employee experience. Take high-impaction action to boost engagement, performance, and development all from Culture Amp's intuitive platform.
Book a demo
Learn more about our custom pricing for Enterprise
All Culture Amp products are billed on an annual basis.
Bundle solutions to get more out of your Culture Amp subscription
Engage + Perform
Connect deep insights across employee engagement and performance to supercharge both.
Perform + Develop
Make measurable improvements in performance and retention with ongoing development.
Engage + Effectiveness
Improve teamwork and collaboration with 360° surveys and insights for all.
Services that are right-sized for your organization
Less than 250 employees
All the basics to power a world-class employee experience program.
250-1,000 employees
All the basics, plus one-on-one coaching support to drive your EX programs.
Over 1,000 employees
Expert led training and coaching to set your strategy and drive your EX programs.
Over 1,000 employees with people science support
Work closely with our expert team to analyze results and implement your EX initiatives.
Plus, every subscription includes
HRIS integrations
Multilingual platform
Slack & MS Teams integrations
SSO & encryption
Full GDPR compliance
Enterprise-grade security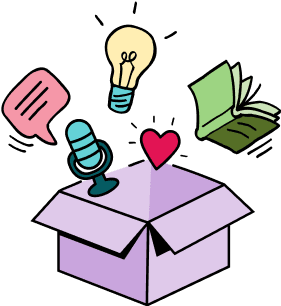 6,500+ companies power their employee experience with Culture Amp
"Culture Amp helps us find ways to improve, to benchmark against best-in-class companies, and to deliver on our commitment of being data-driven in every area of the business."

Neil Blumenthal

CEO at Warby Parker
How does Culture Amp pricing work?

Pricing depends on the number of employees, product chosen, and service tier. All Culture Amp products are billed on an annual basis.
Is there a set up fee?

No set-up fee! There are no additional costs with Culture Amp.
Is my data secure with Culture Amp?

At Culture Amp, our commitment to data privacy and security is central to every aspect of our business. We follow globally recognized security and data privacy requirements as a standard practice including: GDPR, CCPA, ISO 27001 and we have recently acquired our SOC II Type I certification.
What kind of onboarding do I get with Culture Amp?

Your onboarding will differ based upon the service tier you select. However, every Culture Amp customer has access to 24/5 chat and email support along with all of our on-demand training resources and support guides.
Are 1-on-1 conversations, Shoutouts and Skills Coach always included?

Yes, these features work to amplify the experience for your managers and employees and help you to create a culture of feedback and growth. Since they are core to transforming your employee experience and deeply embedded into our platform, we want to make sure every customer has access to them.