From measurement to insight. From insight to
action.
Measure how inclusive your organization is
The Diversity & Inclusion Survey is research-backed, so you can understand the experience of everyone in your company. Built in partnership with Paradigm, it uncovers your blind spots and helps you focus.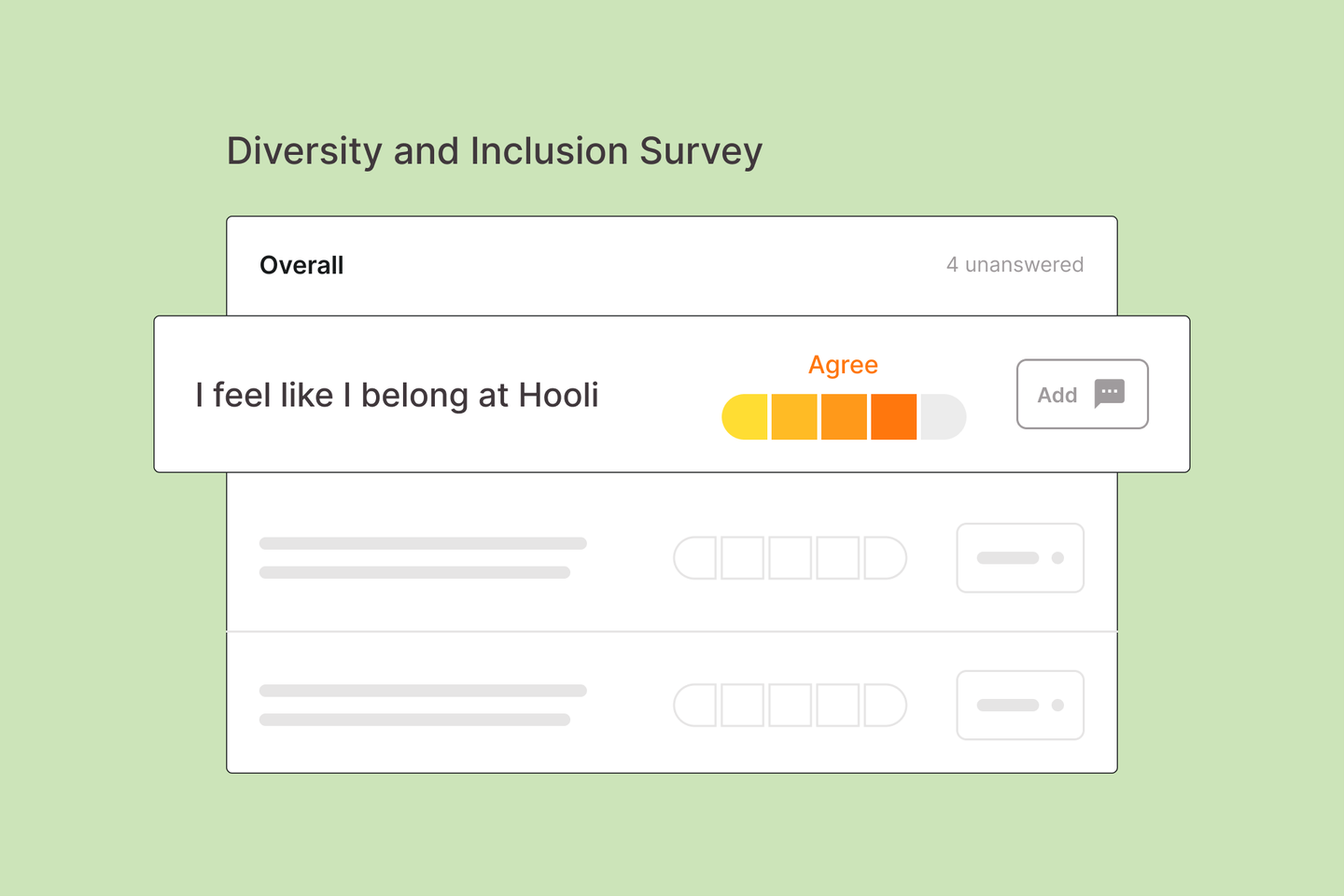 Uncover insights with the right lens
Use demographic customization and heatmaps to highlight disparities between groups. Know whether underrepresented groups feel that decisions are fair, their voices are heard, whether they see opportunities for them and whether they feel a sense of belonging.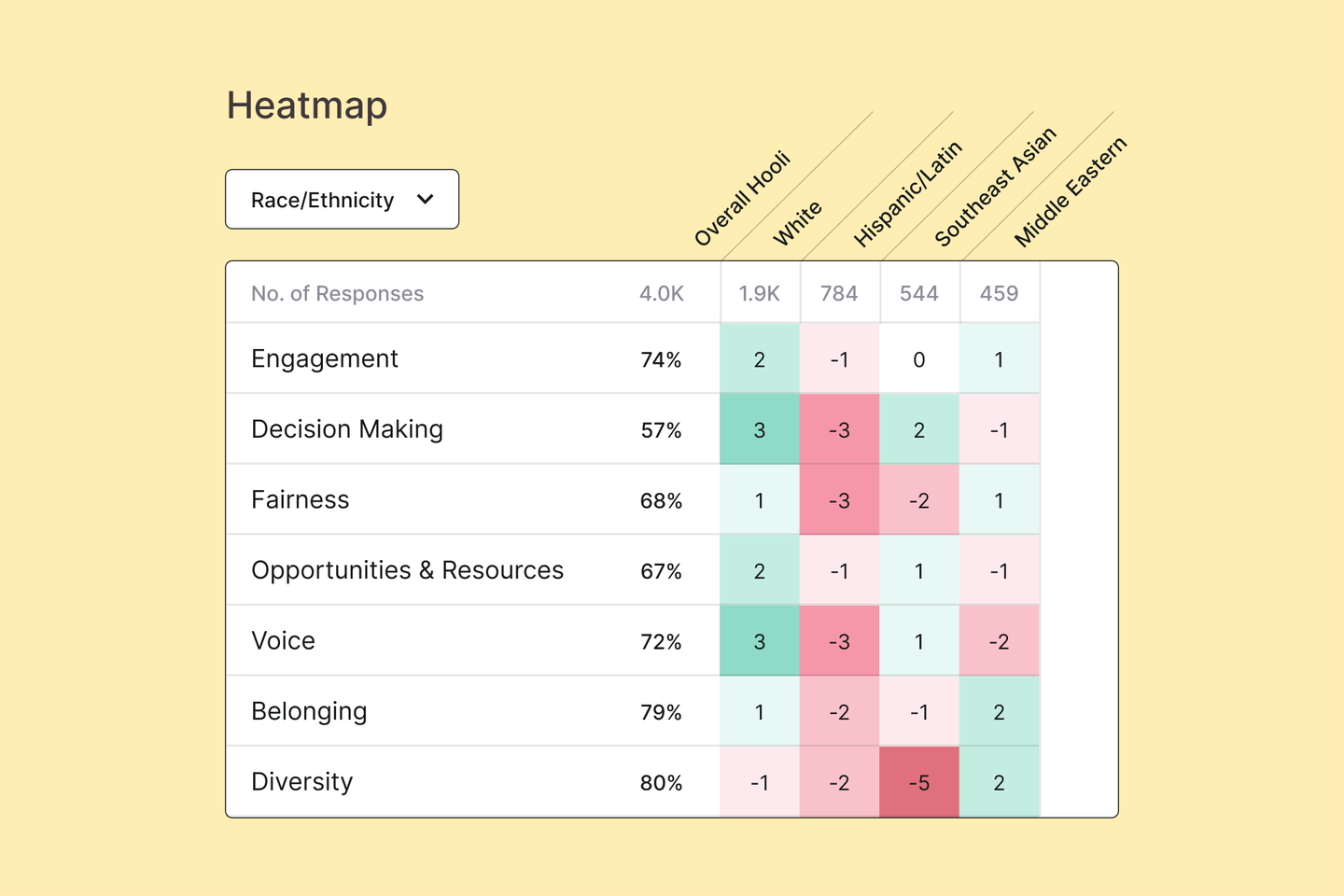 Compare how you're doing
See how your results compare to other companies with the diversity and inclusion benchmark. Use the context of other companies' performance to understand your results. And use the comparisons to shape your inclusion priorities.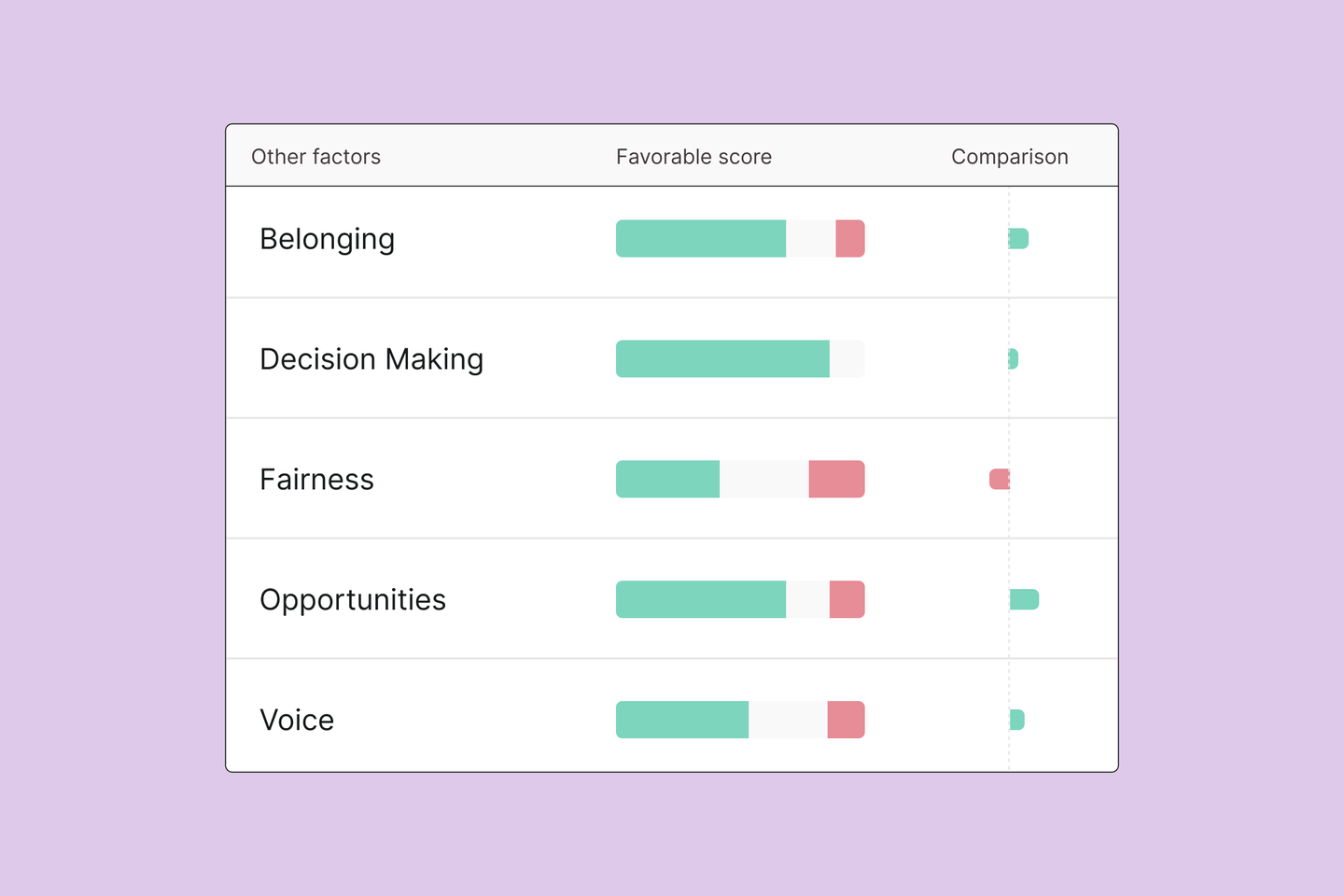 Be inspired to take action
Ensure your team is equipped to take action based on the applied experience of our most successful customers and research-driven recommendations. Plus get the support of our customer success and people science teams along the way.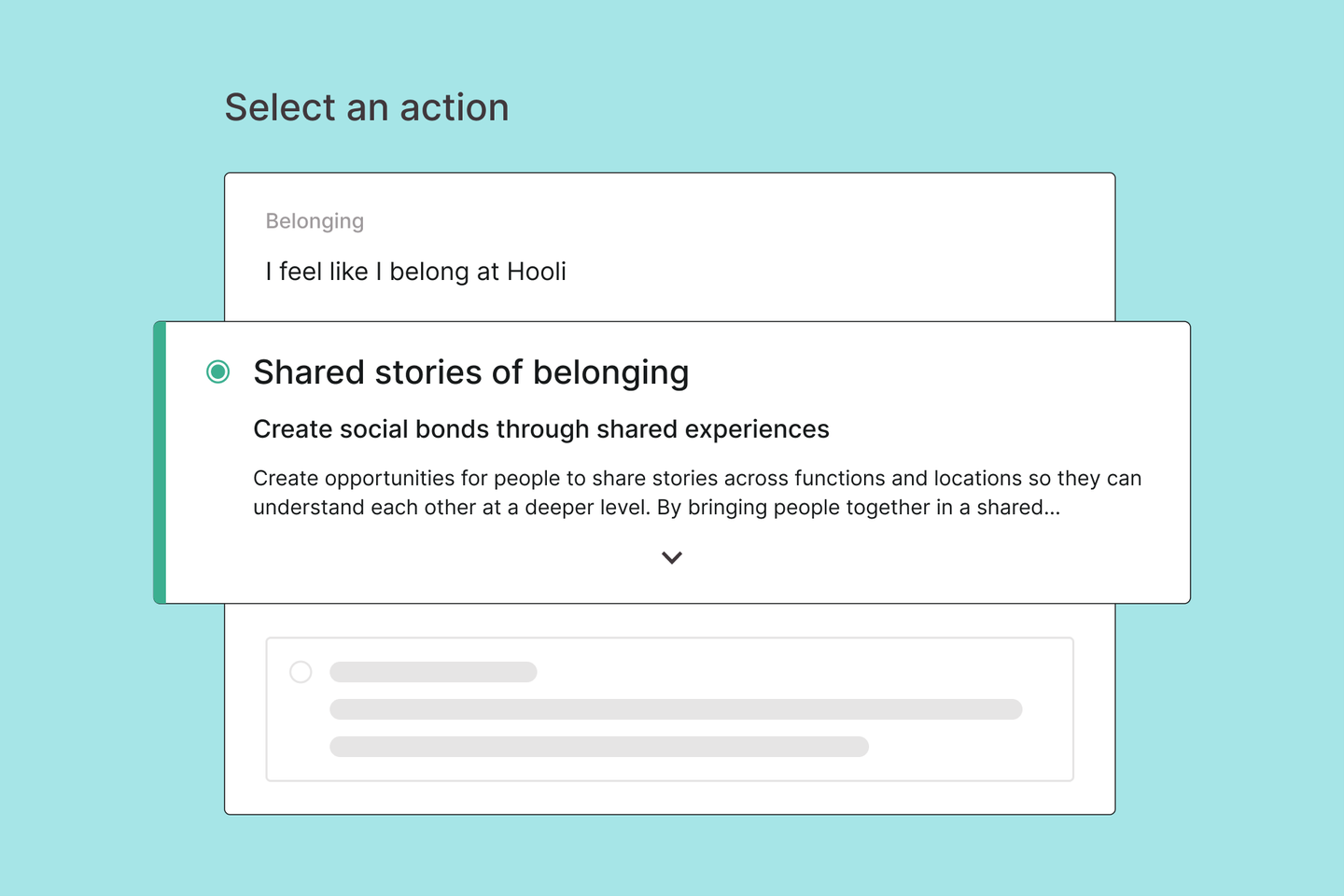 Just beginning your Diversity & Inclusion journey?
Take the first step towards understanding Diversity & Inclusion at your organization.
What we've learned about
diversity and inclusion

in the workplace from hundreds of companies
The future is intersectional
Typically underrepresented populations are proportionately making up more of the workforce
The employee experience is not equal
Underrepresented groups experience company culture less positively than employees in a majority group
Inclusive decision-making is key
Being a part of the decision process, (i.e. "I am satisfied with how decisions are made") has the strongest relationship to engagement
"Etsy is a learning organization. Culture Amp helps us collect important, anonymous feedback about our employees' experience at work."

Brian Christman

Senior Vice President, People & Engagement at Etsy
Build a world-class employee experience today