The People Geek Journey: Andrea Reyes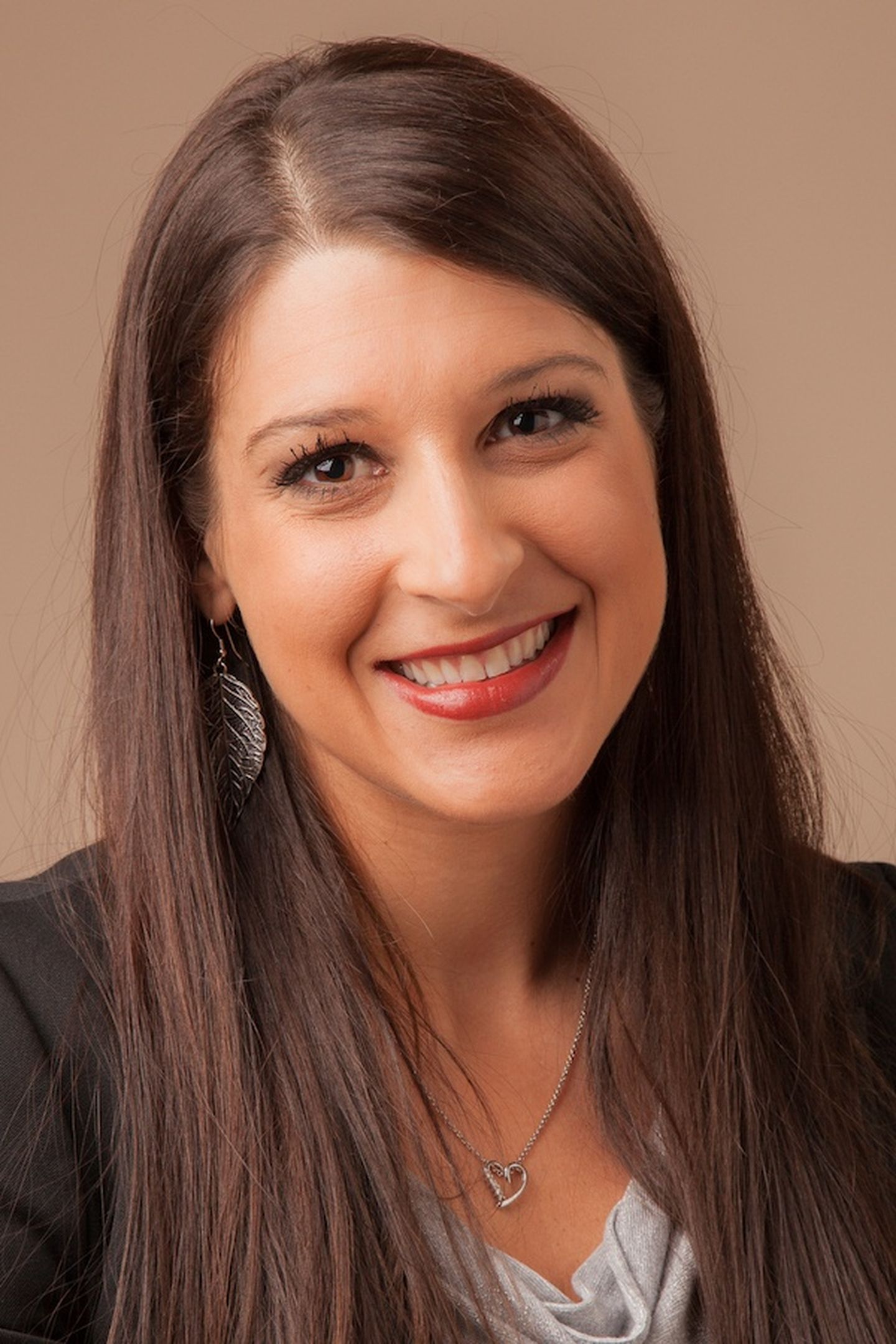 When Andrea Reyes was sixteen, a fateful trip to the mall was the catalyst for what would become a fulfilling career at Journeys.
"I had just recently quit drill team and my mom said, 'If you're going to quit your sport, you've got to go find a job.' So with my sixteen-year-old mentality, of course I go shopping. It wasn't in my mind to get a job at Journeys. It was in my mind to go to my favorite store and get a new pair of shoes," says Reyes.
However, while she was looking for her new pair of Vans, she shared her mom's directive with the store manager. "They were looking for seasonal help and I was hired on the spot. I was able to call my mom and say, 'Hey I got a new pair of shoes and I got the job.' From there I have never left. I walked in unexpectedly, walked out with a career."
At Journeys, Reyes saw the opportunity to be true to herself:
I was always the loud talker; I was constantly getting in trouble in school. I was never told to be quiet in Journeys. That was the first thing that stood out to me - I really thrived in that atmosphere and I could be myself. I saw that this company was built on a foundation of incredible people.
Over the next 16 years, Reyes would develop her role at Journeys from store associate to district manager, a member of the marketing team, to her current role as a member of the Training Team. Through all the career advancements, Reyes has stayed true to her passion for putting people first, and she helps Journeys do the same.
Finding mentors to guide her career
A few years after joining, Reyes became one of Journeys' youngest district managers at 21 years old. Reyes credits Michael Brooks, her district manager, and Tony Walter, regional vice president, for believing in her and taking that risk. The first time Reyes met Brooks, she was told he was a cashier brought in to ring up sales during the busy season. "I was drilling him to not mess up my hose ratio, because I was the top sock seller. Every time I would walk over there I was kind of heckling him, asking if he needed any help. He was like, 'Okay, I won't mess up your sales.' At the end of the day he pulled me aside and introduced himself as Mr. Brooks. And I was like, 'Woah, I'm so fired,'" says Reyes.
But Brooks said, "No you've got the drive, personality, and passion that it takes." At Journeys, Brooks is known for his motto, 'people work for people' and Reyes credits her thriving early career to his dedication and care for people. Looking back on this moment, Brooks says, "As a leader, it's the right thing to find someone's best asset and compliment it. Every person has something they are great at. They just need to be recognized and supported. When recognizing someone's best talents and assets, they can't know you're watching because it's not something they are trying to be noticed for, they just have 'IT.' Andrea has always had the IT' factor with people and confidence." Brooks was instrumental in helping Reyes grow from the store level to district manager, and she credits him as an influential mentor still.
Not only was Reyes the company's youngest district manager at the time, she was helping grow the Journeys Kidz business and ran the first ever district to be inclusive of only Kidz stores. "I had to fulfill my end of the bargain. I would never let anybody down and I think that's where my drive really comes into play," reflects Reyes. Now on the Training Team, Reyes aims to educate, engage and inspire people at Journeys. "Everything we do from store related content to onsite training sessions is about teaching, training and inspiring our future leaders," she says. The team of ten supports over 12,000 people spread out at 1,200 stores across the U.S. and Canada. They've created a boot camp style of training, which has two tracks - basic training for non-peak times and a more streamlined version for the back-to-school and holiday seasons.
Employee engagement becomes a buzzword
In the past few years, employee engagement became more prominent in conversations across the company. However, they didn't have a way to quantify or measure it. Reyes says, "Jim Estepa has a motto, 'We're in the people business, we just happen to sell shoes'. As we were thinking about that, we realized we have a metric for sales, we have a metric for hours, we have a metric for literally everything but people."
Looking back over the past 31 years, our company has really been built around the people. Our president, Jim Estepa, has done an incredible job building that foundation. He has always stayed closely involved and engaged with people.
As the Training Team started looking into different ways to understand their people metrics, employee survey platforms popped up on their radar. After reviewing providers, Culture Amp was chosen because of how the platform and educational approach aligned with Journeys people-first methodology. "It empowered us to become our own experts in the field. I would never have thought that I would become a people geek. But, because they educated us and they showed us the importance of people data, it happened." During Culture Amp's first meeting with the Journeys team, Reyes recalls being asked a pointed question, "What keeps you up at night?"
She says the answer revolved around people. "For example, I think a lot about how we retain our top leaders and inspire them to take control of their own professional development. All of that is reflected on our number one priority which is sales. But people are the reason we have sales. So how can we utilize this as a tool to help them be more successful in their role? What if I had this tool as a District Manager? Would I have had even more success in that role?" Reyes explains.
The employee survey battlecry - participation!
After launching their first employee engagement survey through Culture Amp in April, Reyes and her team set to work on unpacking results and preparing for survey number two in September. "Our battle cry right now is participation," says Reyes, "How can we get our participation up so that we can do more with the data?" Their main objective for survey number one was to build a baseline and get people comfortable with the tool. Reyes explains:
"We wanted to first show that this is not a disciplinary tool. In an organization like ours, we have certain metrics that you've got to hit instantaneously. There was fear that something bad would happen if people got a 'bad score.' We had to help people understand that there really is no bad score, we simply need a baseline to build off of."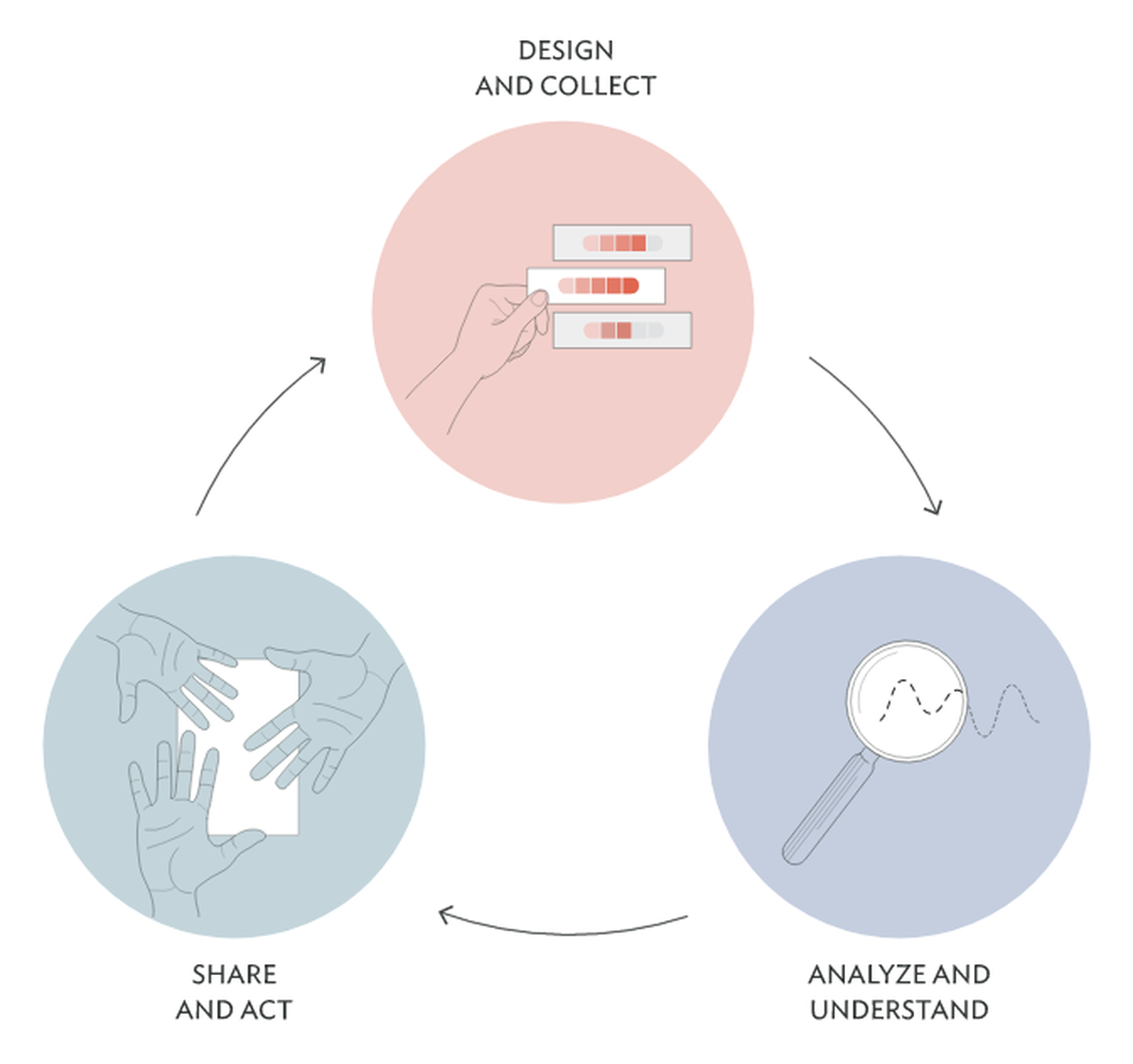 After the first survey, the Training Team sat with the leadership team and regional vice presidents in person, taking them through the results. "We walked through a high level presentation on the results, so we could filter any questions. It was great to have the senior leaders showing their interest and support for the tool,'" says Reyes.
One area that became a focus for the next survey round was increasing participation. Reyes says, "We are in the process of creating an online course that explains what employee engagement is, why it's important, and how people can personally affect it. This way everyone will have a clear understanding of what engagement is, why it's important to share their voice and how everyone plays a role in employee engagement."
It's Reyes' goal to also include education on employee engagement as part of the onboarding experience. This way, everyone knows they're going to be asked to share their voice, and Journeys is there to listen and act.
Becoming a bona fide People Geek
An important part of Reyes' role is helping leaders understand how to leverage people data to develop their team members. "I've had people leaders that were completely skeptical and maybe even a bit defensive when we looked at their results. I always say to them, 'Play the movie back - think about your last store visit and walk me through where this might have been an issue.' Seeing them get to these moments of realization is one of the most rewarding things for me," says Reyes.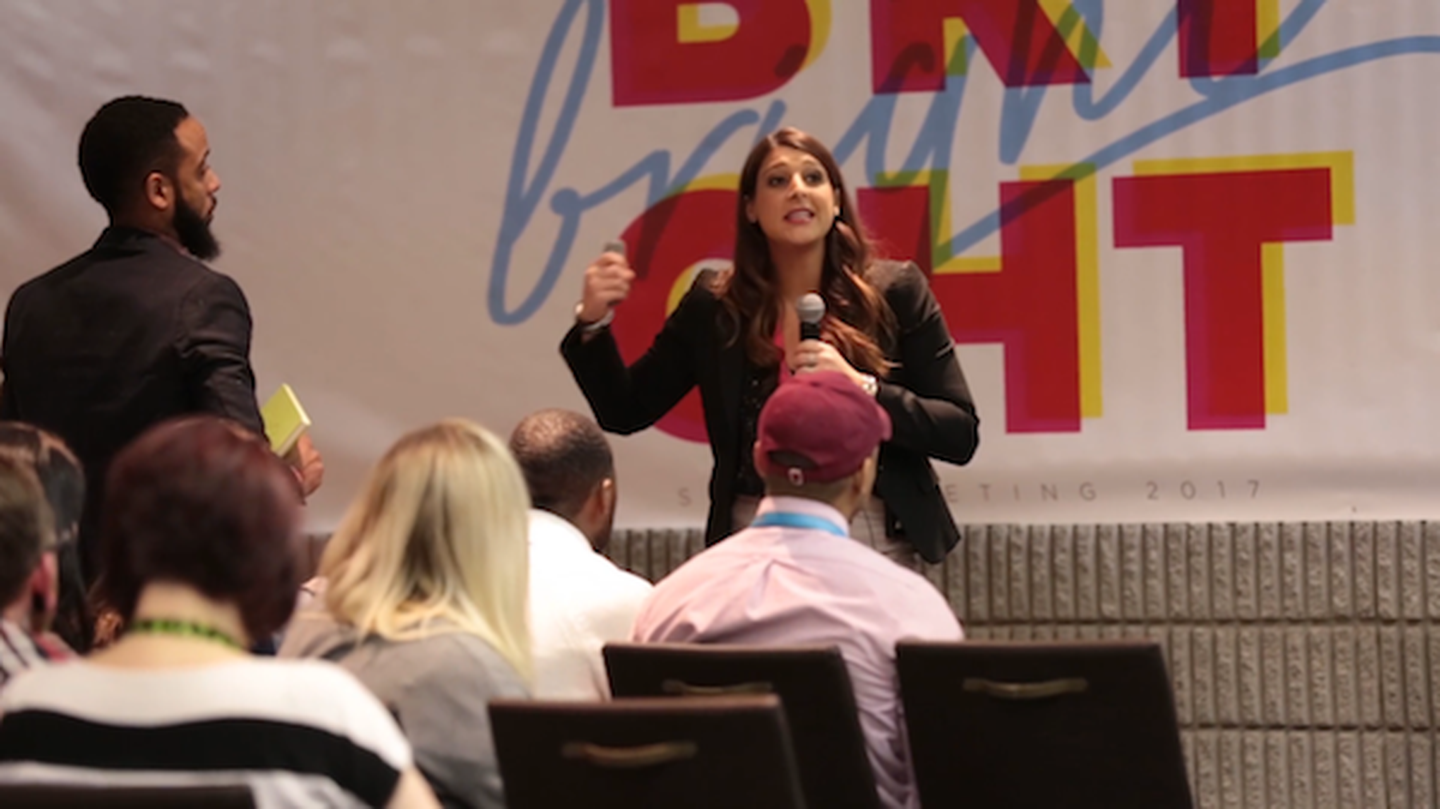 Lastly, Reyes mentions that part of being a people geek is connecting with the community. She says, "Find people that can tell you their best practices. I've given a few references for Culture Amp, and I always ask to stay connected. That way, we can share what we're trying and what's working and what's not.
It's all about how to create more of this sense of community and the attitude of putting people first.
Build a world-class employee experience today