HR Expert: Jacqui Vader, Senior Organizational Development Consultant
With a geography major, Jacqui Vader - yes, she's heard all the Darth-related jokes - thought she was destined to be an urban planner, until one day someone mentioned she might be good in HR.
One year and a postgraduate HR qualification later, Vader knew she was on the right path. "I just need to be around people. In addition to that, I also have this real passion for helping people," she says. "So, I combined these passions - helping people and being with people - in a business context. And that's an HR role in my opinion."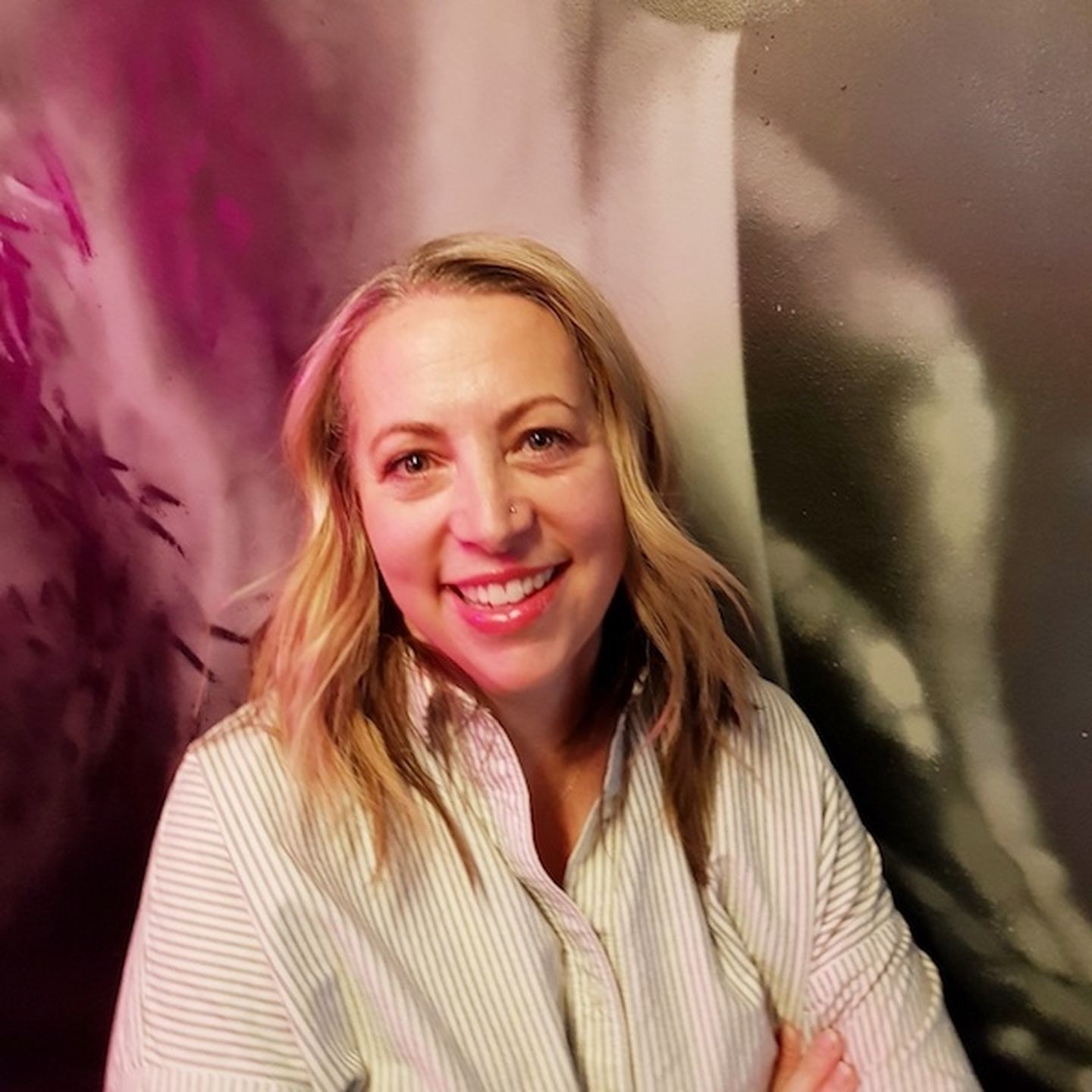 Her career is a lesson in keeping an open mind and taking a chance. Here, she talks about what HR can learn from marketing as well as the importance of connection for her own career and as the new frontier of leadership. All with a dash of rock and roll.
A hands-on beginning
Straight after finishing her postgraduate qualification, Vader took a role with live-music venue,  The Commodore Ballroom in Vancouver, her home at the time. The venue had just reopened and needed a HR / Office Manager to do all the hiring and setting up of systems. It meant she hit the ground running, straight out of school.
The role eventually moved away from HR and towards general management. Her love for live music and industry-specific perks like hanging out with Fat Boy Slim, Cold Play and Pearl Jam kept Vader engaged, but she knew HR was her craft. So after six years it was time to pursue a new direction.
At the same time and on a whim, Vader decided to move to Australia. This decision and her desire to make the shift from her generalist background into a more specialized HR role, took her back to school. This time, she studied a Masters of Human Resources and Industrial Relations at Victoria University in Melbourne, Australia.
Bringing the rock and roll to HR
An in-class connection with one of Vader's fellow students led to an administration role at global consulting firm Mercer, which quickly became a full-time role in Mercer's learning team. While she initially didn't think Organizational Development (OD) was her thing, a supportive manager encouraged Vader to join the team.
It was a fateful decision. "As soon as I started doing it, I was like, how could I have ever thought that this was not what I was meant to do with my life?" Vader says. She loved the buzz of standing up in front of people, leading and facilitating. It was her little bit of show biz, a touch of her old life. "I often say I get up there and it's like performing and being on stage, and I love that," she says.
Aligning brand and culture in a purpose-led organization
After three years as an internal learning consultant and three as a talent management business partner, Vader took a new role as Senior Organisational Development Consultant at ME Bank. One of the things that excited Vader about ME was that it felt different. She explains, "Our values at ME were quite out there. They were so different and engaging. I often say I could never really work for a bank, but ME was like an un-bank. Their purpose was [and is] helping all Australians get ahead."
As part of this vision, ME began the transition to a fully digital bank and a new brand. The change started as Vader went on maternity leave and upon returning, she felt like she was coming back to a new organization. Her first job was running ME's engagement survey, the first year they used Culture Amp. The toll of the tough transition came through clearly in the results.
At that time, ME's HR team was under the interim leadership of the Chief Marketing Officer, and Vader saw an opportunity to experiment as she tried to get underneath the feedback they'd received.
She ran focus groups using design thinking techniques to unpick the feedback and to find ways to marry up the brand with the organizational culture, knowing the rest would follow.
Engagement is an output of culture. Leadership is an output of culture.
— Jacqui Vader
Senior Organizational Development Consultant
These workshops were critical to shifting the culture to actually match where ME wants to be.
Connection is important - for individuals, leaders and HR Experts
When asked what she would say to young HR professionals setting out, Vader's advice is to find a good network and a good mentor. It was one of her early managers at Mercer that helped Vader see that OD was a good fit for her and to own her career rather than putting it down to luck.
Building your community is also important; Vader says that both formal and informal networks have played a huge role in her career. She's a big fan of Culture Amp's Geekups, a member of a Capgemini-run OD forum and also regularly catches up with a group of friends who all work in the industry to share ideas and experiences.
But it's not just the professional benefits that Vader values. "On a very personal level it's about connection.  Relationships and connections, be they personal or professional, are one of the most important aspects of my work," she says. Vader also sees the importance of connectivity playing out in leadership, especially as employees now hold organizations to a much higher employee experience standard.
"The most effective leaders these days are connected to their people, their customers, their networks, their organisation vision, their purpose. They make their people feel like they belong and are part of something bigger," says Vader.
She sees this as an exciting new direction for leadership and one that demands a new approach to developing great leaders. "We need to move away from training them in the traditional management 101 stuff and start developing them in emotional intelligence, authenticity, empowerment, trust and vulnerability," says Vader.
"Things that in the past may have been seen as weaknesses as you progressed in your career, I believe are now your edge," she says. "Frankly, I'm thrilled about the path that I see leadership development heading down."
Build a world-class employee experience today