How Bravely and Blueprint built high-performance cultures
In the not-so-distant past, performance management was almost exclusively a one-way, top-down system for evaluating employees' contributions to a company. But today, in the wake of momentous global events – including the COVID-19 pandemic, the rise of remote work, and the onset of the Great Resignation – the need to bring humanity back to the workplace is clearer than ever. A people-first performance management strategy is an important part of that equation.
Among other changes, the hierarchical structures that once governed workplace dynamics are shifting to flexible, networked teams. Progressive employers are recognizing the need for two-way, collaborative performance management programs that are tightly linked to employee development.
At Culture First Americas 2022, we sat down with Katasha Harley, Chief People Officer at Bravely, and Jennifer Shevlin, Vice President of Human Resources at Blueprint Medicines, to discuss what it takes to cultivate a high-performance work culture that's as rewarding for employees as it is for a company's business interests.
Here are their top tips for building a people-focused performance management strategy that puts development first and benefits both sides of the exchange.
1. Anchor your performance management strategy in your mission
Aligning your performance management strategy with your mission is essential to building the right kind of productive team. By connecting the two, you ensure your employees and your company are growing in the same direction.
For example, as a professional coaching platform, Bravely's mission is to make life at work better for everyone. That mission extends to how they think about and foster employee success.
"Within organizations, we provide individual learning opportunities at all levels," said Harley. "That shifts the focus from solely high-performance talent to literally everyone in the organization, creating equitable processes and experiences to help people thrive. That's built into all of our learning and development experiences internally as well."
As a life-sciences organization, Blueprint's strategy is similarly connected to their core purpose.
"We view performance and development as a business imperative, not an HR process," said Shevlin. "We're developing medicines for diseases that currently have no therapies on the market. Our ability to experiment and learn from our failures and successes and our ability to perform in a way that has an impact on people's lives is truly mission-critical."
We view performance and development as a business imperative, not an HR process.
— Jennifer Shevlin
Vice President of Human Resources at Blueprint Medicines
2. Collaborate, don't dictate
When you make unilateral decisions, you risk building a process that's out of touch with your team's needs and rife with unintended biases. That can leave employees feeling uninspired, unengaged, and ultimately unreceptive to your performance processes.
To arrive at an authentic program everyone can get behind, Harley and Shevlin suggest bringing employees into the planning process early on.
For Blueprint, that meant engaging a cross-functional employee task force in an intensive workshop to redesign the company's approach to performance and development. This task force helped shape their new process by thinking critically and creatively about the role of performance management at Blueprint and deciding what should and should not be included.
Among other exercises, employees drew pictures of things they wanted to avoid. One drew people climbing up a cliff and pushing others off because there was limited space at the top. It was an effective way of expressing that forced rating distribution doesn't work at Blueprint, because they value collaboration, rather than competition.
"I think the solution we developed was better than it would have been had I just sat in my own little HR world," said Shevlin. "We walked away with a group of people who came from different parts of the business and were … much more invested in the outcomes that we were trying to achieve."
Similarly, when Harley joined Bravely, she made a point to really listen to what her new colleagues wanted and needed, as opposed to telling them what she thought was best for the organization.
"I didn't want to create an arduous process where they had never had a feedback process before," she said. "We're being intentional about the role managers play in the performance process so that it feels more organic. We meet often as a leadership team to talk about performance within our teams, and this ensures consistency … and as much as possible mitigates any potential bias by just hearing other perspectives."
3. Empower, don't enforce
Performance management isn't something employees should be subjected to – it's something they should feel ownership over. Research shows that employees who are involved in their own reviews and are given ample opportunities for self-reflection are more likely to be satisfied with the process and to perceive it as useful and fair.
At Bravely, employees are in the driver's seat. They pilot their own quarterly self-reflections within Culture Amp, which they use as a starting point for check-in conversations with their managers.
"Managers serve more as a coach or advisor, ensuring that the goals that are set are agreed upon and tied into company and department goals, so there's alignment across the organization," said Harley. "Through our engagement surveys, we've seen that, since implementing this feedback process and regular check-ins … employees have shown a greater sense of accountability in their work, and their overall engagement has increased."
Through our engagement surveys, we've seen that, since implementing this feedback process and regular check-ins … employees have shown a greater sense of accountability in their work, and their overall engagement has increased.
— Katasha Harley
Chief People Officer at Bravely
Blueprint follows a similar philosophy. According to Shevlin, employees are empowered to decide for themselves what their performance and development process should look like.
"I would describe it as employee-led and manager-enabled," she said. "We ask employees to set both a business goal and a development goal every year. This is where you see that intersection of performance and development throughout the process."
4. Think "year-round," not "end-of-year"
Finally, Harley and Shevlin noted how continuous feedback helps keep employees accountable and engaged while preventing any unwelcome surprises during annual reviews.
At Bravely, this takes the form of regular checkpoints, including weekly 1-on-1s tracked through Culture Amp. During these sessions, employees and managers cover not just work outputs but also wellbeing, because employees need to be at their best to do their best.
Bravely also invests in regular group activities. "One is called Enablement Fridays," said Harley. "At least once a month, the team will gather and create 2 or 3 experiences to fuel their best work. It can be anything – like saying we're all going to use the Pomodoro Technique, which is a productivity technique for how to approach your day … It's great to know there's a dedicated day when we can offer workshops."
Like Bravely, Blueprint stresses the importance of frequent check-ins. For example, employees are charged with assessing their progress via Culture Amp's self-reflection tool 3 to 4 times a year.
"It's a really powerful but simple way to encourage people to step back from the day-to-day sprint for a moment and think about what they've accomplished, what's worked, what hasn't, what they can do differently, and – importantly – what support they need from their manager or from others around them," said Shevlin. "The self-reflection tool has been incredibly impactful. We're able to let that reflection feed into more meaningful, bigger-picture, 1-on-1 conversations between the employee and the manager throughout the year."
Shevlin also noted how performance and development are often treated in silos when, in fact, they're closely intertwined. As an employee learns and develops new skills, they're able to perform at a higher level. From there, they can take on additional duties, which prompts further learning. Ideally, this cycle will continue throughout their career, fueled by constant input and support from their peers and mentors in the workplace.
Foster a culture of high performance by tapping into employee development
Today, effective performance management isn't just about advancing your company's bottom line – it's about lifting up your team. Building a performance and development strategy that's mission-aligned, collaboratively developed, employee-led, and continuously working to support professional growth will ensure your people are always showing up at their best.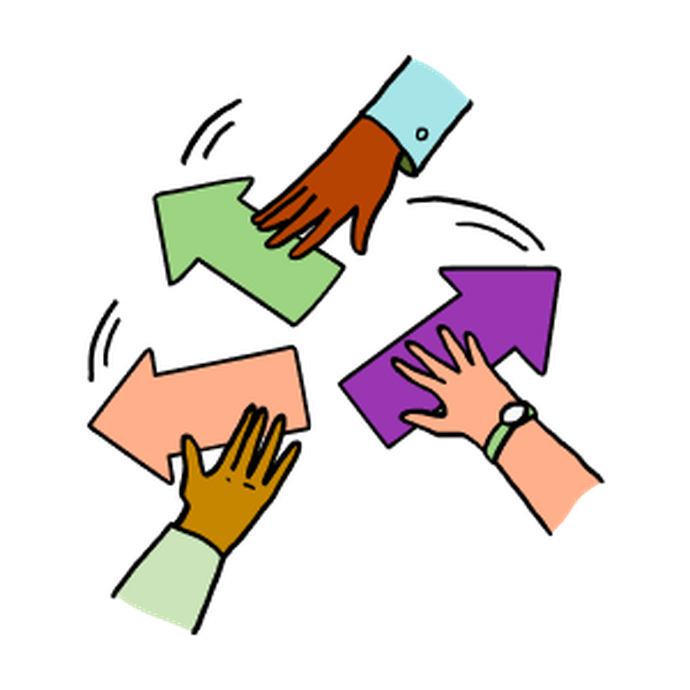 Learn more about Blueprint's and Bravely's performance and development journeys
Watch the full panel
Build a world-class employee experience today