Break down silos with an employee experience platform
Companies around the globe were hopeful that 2021 would bring a sense of normalcy back to the business world. However, the way we work has changed, even compared to the recent past.
Across industries, many organizations have pivoted to working in a remote or hybrid work environment – the shift has had a measurable impact on employee experience and engagement. Many employees have had to adjust from a traditional, in-office work environment to build an impromptu home office. For some employees, these changes dissolved traditional boardroom collaboration, resulting in a lot more time taking calls on Zoom and dealing with the challenges of asynchronous digital work. Unfortunately, the lack of visibility into what other teams are doing, sense of exclusion and isolation, and miscommunication created informational and organizational silos. Such silos can dramatically affect the employee experience, as it weakens relationships between team members while also eroding morale, productivity, and company culture.
In this article, we explain why breaking down these silos is vital for achieving organizational goals, and how the right employee experience platform is the key to a connected and engaged workforce.
Why breaking down silos matter
Organizational silos describe the isolation that occurs when employees or entire departments within an organization don't want and/or have the adequate means to share knowledge. Often, silos occur when employees neglect to share information with relevant stakeholders. When working on larger projects that require cross-functional collaborations, silos can lead to frustration, feeling undervalued, and burnout.
Imagine if your sales team is aiming to bring in new enterprise clients from a specific industry, but the marketing team is building campaigns that focus on a completely different industry and company size. The lack of cohesion and unified effort would result in employees missing their target goals and an overall loss to the organization. During the early pandemic, silos became especially common, as many organizations had to rapidly adapt to working remotely despite being unprepared for and inexperienced with the specific needs of a hybrid/remote workplace.
Three ways silos can hurt your workplace
According to Indeed, 46% of job seekers prioritize work culture. As silos can lead to discrepancies, deter communication, and negatively impact organizational goals, organizations must ensure that their current processes enable effective collaboration and a sense of belonging. Below are three specific ways silos can negatively impact your organization.
Complicates collaboration
Collaboration in the workplace is more than sharing the responsibility for a campaign or project – it's also essential for cultivating a healthy workplace culture where everyone works together to achieve a shared goal. For obvious reasons, silos make it difficult for employees to collaborate effectively, especially in a hybrid working environment where not every employee is comfortable with technology.
Breeds mistrust
Fostering a space where individuals trust each other to make decisions without the constant need for consultation, check-in, and micromanagement is an essential requirement for an engaged workforce.

In an office space, leaders are used to seeing their direct reports daily, whether it be in a meeting or passing each other while in the office. The shift to a remote/hybrid working environment can sometimes create distance between leaders and their teams, leading to mistrust and fears of employee absenteeism. Silos only multiply the suspicion, breaking down trust and cohesion across departmental lines.
Hurts productivity
Each employee at an organization plays an integral part in achieving a larger organizational goal. Without-person interaction, it's easy for silos to appear and make it, so that team members are left out of important conversations, duplicate unnecessary efforts, or be weighed down by inefficient processes.
How an employee experience platform can unite your workforce
The employee experience encapsulates what people encounter and observe throughout their tenure at an organization. This includes, of course, the silos that your employees may encounter while working at your company.
An employee experience platform unites all the disparate touchpoints in an employee's journey by combining engagement, development, performance, wellbeing, and more – into a single, all-in-one platform. Of course, every employee experience platform is different. However, there are some general tools that you can generally depend on to unify your workforce. Below are three examples of capabilities that help break down silos:
Employee surveys
An employee experience platform can also help you pinpoint silos within your company and take action to remedy them. For example, many platforms include the ability to conduct surveys that measure and collect feedback on employee engagement, inclusion, the onboarding experience, and more. Using the data you've gathered, you can slice the data by department, region, office, or even identity group (e.g., race/ethnicity, gender identity) to surface employee pain points about, for example, inefficient collaboration practices.
360° feedback tool
Some employee experience platforms include 360° reviews, a type of feedback that gives employees, teams, or managers the opportunity to hear from not just their direct team members, but also the various people they work with. This allows managers and leaders to get a well-rounded view of an individual's performance and impact across teams and departments, including whether that individual, for example, is sharing information, being a positive team player, and working effectively with others.

Goal/OKR tracking
The right employee experience platform may also include a goal/OKR tracking capability, making it easy to ensure that individual and team OKRs consistently align with bigger picture goals. That way, individuals know exactly what they're working on and why. Employee ownership of goals helps break down silos, increases accountability, and improves transparency by allowing everyone to see what their colleagues are working on and towards.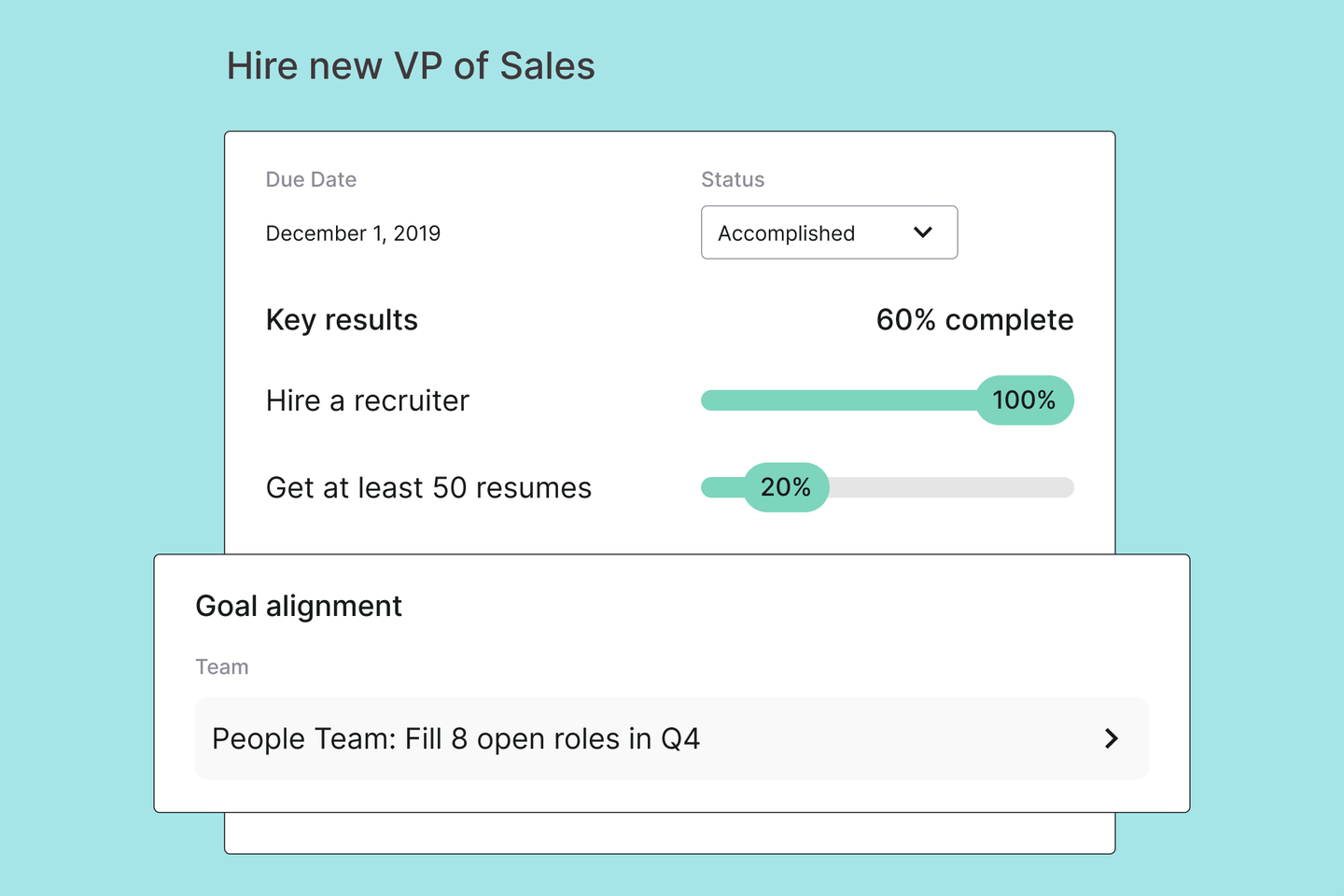 There are many employee experience platforms out there, and the "right" one will depend on your specific organization's specific needs. Culture Amp's employee experience platform, for example, is designed to help organizations transform the employee experience by putting culture first. Our platform includes tools for employee engagement, employee development, performance management, DEI, retention, and more. By picking the right employee experience platform for your company, you can break down existing silos and pave a collaborative, culture-first way forward that is agile and responsive to the ever-changing ways people work.
Build a better workplace with an employee experience platform
Company culture and the employee experience matter more than ever, especially when working in a remote or hybrid environment. Lack of belonging, distrust, and reduced productivity are just some of the risks that silos pose in an organization. The right employee experience platform can help by reducing friction and creating transparency across teams – ultimately mediating a better, more unified workplace.
Build a world-class employee experience today