3 tested approaches for driving learning and development
Development is one of the top 3 reasons an employee chooses to stay at or leave a company. Learning and development is a huge factor in not just retention but the overall employee experience.
Moreover, this trend isn't isolated to a single industry – we see it show up in our data across industries and even among different workforces (like part-time or contract). At the company level, learning and development opportunities affect retention and employee engagement. Every year, our data reinforce the importance of employee development.
We contacted three HR leaders to learn how they tackled learning and development in the past year, how they overcame challenges when implementing new programs, and what learning and development plans they have for the future.
You'll hear from:
Kara Chambers, VP of People Insights at The Motley Fool, on Revamping Fool U and manager training
Lori McLeese, Global Head of Human Resources at Automattic, on executive coaching and a leadership development program
Shanyn Payne, Executive Director, Human Resources at Online Education Services, on a brand new mentoring program
Read on for learning and development program inspiration and lessons learned from these three people geeks.
Revamping Fool U and manager training at The Motley Fool
---

Industry: Finance
Headquarters: Alexandria, VA
Company size: 201-500
People team size: 17
Org Structure: Primarily co-located, global offices
---
Learning and development approach
"Internal development coincides with The Motley Fool's mission: 'To help the world invest -- better.' Education plays a pivotal role in our employee experience, and Culture Amp data provide glimpses into how and where we can improve these efforts. 'Thriving Fools' is a dedicated team that works to keep learning and development alive by sponsoring events like Financial Health Day and bi-annual Happiness Check-Ins with all employees, plus an overhauled Fool U program that will launch in the new year.
Overall, the Fool's most recent scores for 'opportunities to learn and grow' ranked at an all-time high of 88%.
In addition to in-house classes taught by fellow Fools, The Motley Fool has brought in a wide range of people to discuss their crafts – yet employees expressed a desire for more speaker series programming in last year's engagement survey. Since then, Fools have collaborated with our team to book nearly 20 guests, including best-selling authors Michael Lewis, Dan Heath, and Gretchen Rubin.
We're in the process of relaunching Fool U, our internal curriculum that offers courses on business and investing, technical skills, leadership, and more. All Fools will have opportunities to grow through the program, which has been hugely popular in the past."
Future plans for L&D
"Manager training will be another major focus for 2018. While The Motley Fool tends to score highly on net promoter scores for managers, we wanted to make sure new leaders were able to ramp up quickly, and with the right support system. Internal survey responses for 'I would recommend my current team leader to other Fools' suggested room for improvements. After testing and finding success with 'New Manager Cohorts,' these classes became intertwined with other learning and development efforts.
The overall goal is for Fools to 'become better managers – together.' These cohorts fall far from typical classroom training. They include casual peer-to-peer conversations along with internal experts who answer questions on topics like compensation, unconscious bias, and active listening. Managers aren't meant to overpower but instead work as role models to guide Fools toward success. Small groups allow the new managers to build a network of peers to learn as much from each other as they do from the guest speakers.
Experiential learning is a win for Fools, who thrive outside most classroom-based development approaches. The Fool Fellowship – an internal leadership development program – was an 18-month capstone curriculum that brought its fair share of successes and challenges."
Overcoming challenges
"In the original syllabus, cohorts met every Wednesday for 18 months to learn about virtually every aspect of our business, as senior leaders rotated through teaching 4- to 6-week modules. The Fellowship was wrapped up with a group trip, which our co-founder and CEO closely organized. While traveling to Las Vegas and New York, cohorts met business legends, including Jack Welch and Tony Hsieh.
Original participants felt the experience lasted far too long, and leaders were reluctant to give up their best people – not to mention the time they put into creating their own course content. After the fourth (and last) cohort wrapped up in 2013, The Fellowship was paused as the company reorganized into distinct business units. We reevaluated the goals of such an intensive leadership training program.
Today, Fools are actively working to revive a new and improved version of The Fellowship, and valuable Culture Amp data affects how this program will be shaped. Our most recent survey showed that Fools who finished The Fellowship are more engaged and have a much better understanding of the business and how decisions are made.
When a good idea is well-received at the Fool, it tends to stick. Preserving a strong sense of camaraderie is our top goal, and employee feedback is an essential measure in overcoming challenges to make the new Fellowship a lasting, sought-after program for Fools around the globe."
Learn how The Motley Fool used Culture Amp to embrace employee feedback and redesign organizational structure.
Executive coaching and a leadership development program at Automattic
---

Industry: Technology
Headquarters: San Francisco, CA
Company size: 501 - 1,000
People team size: 6
Org Structure: Fully distributed
---
Learning and development approach
"We rolled out two major initiatives this year at Automattic: Executive Coaching and a bespoke Leadership Development program.
We piloted an executive coaching program at the beginning of the year that was so successful, we decided to roll it out to all Automatticians.
We have two options:
Automatticians watch six videos on their own (Mindset Month developed by consultant Coach Diversity) to get them in the mindset for coaching, covering such topics as identity as an Automattician, creating a culture of feedback, and thriving during times of change. After the videos, the Automattician chooses a coach to work with one on one.
Automatticians choose a coach and start working with them directly. Team leads are eligible for 16 90-minute coaching sessions per year, and individual contributors are eligible for ten 90-minute coaching sessions per year. Goals are reviewed with the Automattician's team lead, HR, the individual, and the coach. All sessions take place by video or Zoom.
We piloted a three-day in-person bespoke leadership development program in May of this year. The twelve initial participants gave us feedback about what topics were relevant, which weren't, and which needed more development. We had initially planned to roll out the program online. Still, feedback from the pilot was that developing relationships with other team leads in person, cross-company, was one of the most valuable aspects of the program. We decided to host one in-person session per month (maximum twelve people per cohort), and allow team leads to sign up when convenient."
Overcoming challenges
"One challenge we had to overcome was ensuring content was relevant and engaging for a distributed workforce. Our solution was to develop customized training relevant to our environment at work. The examples that we use in the training are ones that we would encounter day to day at Automattic, all focused on written communication, not being in the same room, often having to give feedback to someone you've never met in person before, etc."
Future plans for L&D
Next year, we're focusing on refining the Reboot Leadership Development program, with other initiatives in the works.
A brand new mentoring program at Online Education Services
---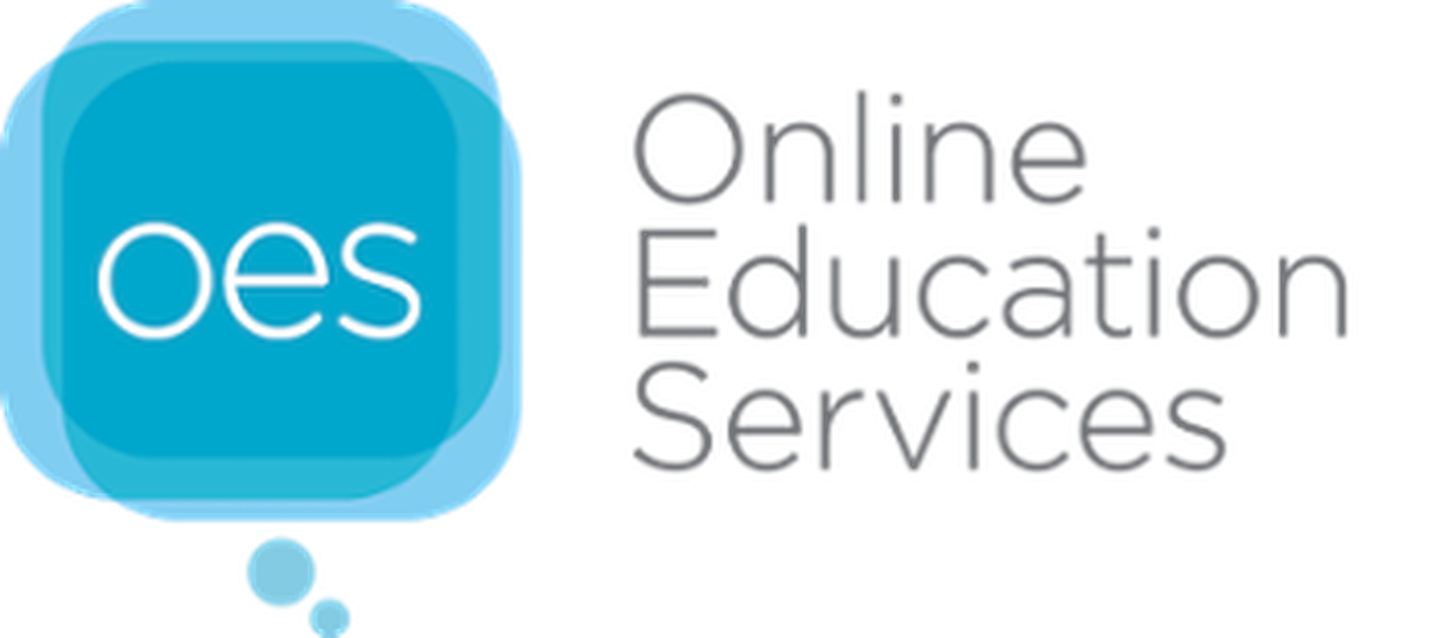 Industry: Education
Headquarters: Melbourne, Australia
Company size: 501 - 1,000
People team size: 6
Org Structure: Office-based (200) and fully remote (300)
---
Current approach to L&D
"Learning and development have always been a key driver of employee engagement at Online Education Services. We have maintained focus on it since our inception and ensured that it remains an integral part of our people capability strategy. This year saw the successful completion of our brand new mentoring program, one of which will be ongoing and compliments our accredited coaching program for our people leaders. By the completion of the 9-month mentoring program, over half of the mentees had already been promoted or moved laterally into new roles."
Overcoming challenges
"The challenges we faced with this program were ensuring its effectiveness for all leaders while being flexible and adaptable enough to accommodate new leaders joining the organization. We did not want a situation where new leaders were required to wait for the program to end before they could be enrolled.
Although it is absolutely beneficial for developing leaders to learn from those with more experience, everyone in the program needs to be equipped with the appropriate skills at their level in order to be our leaders of the future. For this reason, we made a decision to split the program into two groups: experienced leaders and developing leaders. Both groups will run concurrently and their learnings aligned with our leadership competencies. All commencing leaders will complete a leadership profile and receive one-on-one coaching via the program until they are ready to enroll into the full schedule."
Future plans for L&D
"Our continued growth has resulted in the creation of new roles, new departments, and critically, new people leaders. Given the importance of 'bench strength' and scalability, we will be launching our very own, in-house, formal leadership program next year. The 9-month program will be a series of group workshops and dedicated one-on-one coaching and will be complemented by our leadership competencies, which are the cornerstone of what makes a great leader at OES.
This will be underpinned by a leadership profile using the LSI, which everyone completes prior to commencing. This profile will detail their unique leadership style, strengths, and opportunities for development. The coaching sessions will take the knowledge gained in the workshops a step further and apply it directly to the individual needs of the leader."
Improve opportunities for learning and developing at your organization
These programs are just three examples of how you can improve opportunities for learning and development at your organization. If you want more inspiration, check out our article on 10 companies with great learning and development programs.
Build a world-class employee experience today