6 companies share cross-team collaboration best practices
This article was updated on January 31, 2020, to include new company interviews.
Cross-team collaboration is the practice of bringing together employees from different teams to work together to achieve a shared goal. For example, to complete a major marketing campaign, a team of writers and designers is required because they are the ones who have to create the materials. But additionally, the voice of consultants from your product, IT, or web development team could be beneficial to help with the roll-out and implementation of campaign assets.
There are many benefits to fostering collaboration across teams. People become familiar with new and previously unknown parts of the company and how they work. They draw on the expertise of others – consequently, problems are solved faster through the collective input of numerous experts.
But collaboration isn't a skill that comes naturally in life, let alone in the workplace. Though you can hope that people will work together well, there are common issues that could arise. For example, if you throw everyone into a room together, it's likely that they might have different working styles, meaning they could disagree on the workflow to use to get the job done. And just because colleagues get along socially, doesn't mean they know each other's preferred pace or processes.
We've spoken with six companies that give insight into how collaboration helps them achieve goals and help employees grow. They offer best practices, tips, and activities that could help you encourage and start arranging more cross-team collaboration within your organization.
Cross-team collaboration best practices
Virgin Pulse
With 11 offices globally, Virgin Pulse finds connecting and collaborating critical to success. One of their company values is "One Team, One Dream" so they embrace this through constant collaboration, communication, mutual respect, and adopting the mindset that they're all in it together. One way they help their teams collaborate is through face-to-face time, both online and offline. 
Investing in the right technology has been vital in connecting employees to help them build meaningful relationships with each other. For example, they encourage "cameras on" with all meetings so employees can build better connections and be able to put a face to a name.
Also, each year they host a company kick-off where employees around the world come together to hear about the latest product news and develop a strategic plan for the year ahead. There is plenty of networking time, so employees get to know each other and leave the trip having built strong connections with their teammates. 
Sequoia 
At Sequoia, collaborating across different teams and functions is crucial to their work – both for the success of internal projects and the delivery of services to their clients. One way that their team encourages communication within collaborative projects is by implementing "User Manuals" for employees. 
Just like the user manual for an appliance you might buy, the Employee User Manual is a guide to how you operate, written for those who need to work with you. 
When you know how a colleague you're collaborating with operates, you become more efficient, more productive, and your trust in others improves.
— Kaleana Quibell
Wellbeing Director, Sequoia Consulting
To implement this, each employee filled out their personal guide. They provided insight to prompts like "what I value most is," "the best way to talk to me is," and "how I prefer to deal with conflict is."
Mind Gym
As a company grows, it is natural for walls to also grow around people and teams. Regis Courtemanche, SVP of Client Creative at Mind Gym (where he spends a lot of his time helping others solve this problem), believes they are no exception, especially as they continue to expand their virtual workforce. To combat this, they've focused on how they communicate, connect and collaborate.
"It's critical to feel part of a whole, so we have an all-company meeting every week where each team can showcase their work, highlight wins and share lessons learned," says Courtemanche, "Because we live in a digital world, it's becoming more important than ever to make personal connections with each other. So, we created a monthly mixer where employees around the world get randomly paired up and get to know each other better, whether working from home or HQ."
They've also managed to find ways to break down any walls by creating clarity around how each team measures success. Identifying what's different and what's the same helps people find common ground to promote collaboration versus competition.
Udemy for Business
To promote cross-team collaboration at Udemy for Business, VP of Learning Shelley Osborne and her team have created a blended learning program that combines hands-on activities and discussion during in-classroom instruction with online learning paths that employees can learn at their own pace. This approach takes advantage of the best of both online learning and classroom instruction.
New material or additional learning can be discovered online in a self-paced format, while discussion, reflection, and role-playing practice can occur during classroom sessions. For in-classroom sessions, her learning and development (L&D) team design deeply immersive experiences like unconscious bias training using virtual reality (VR), or an escape room challenge to learn how to deal with change in a collaborative setting.
In addition, the Udemy for Business manager and leadership training program includes Manager Labs which are in-person peer discussion groups that are reinforced by an online, manager learning path on Udemy for Business. To enhance employee collaboration skills, online courses featured in the manager learning path include Udemy for Business courses like Feedback is Fuel, Emotional Intelligence at Work: Learn from Your Emotions, and Mastering Conflict Management and Resolution at Work.
Covered California
To support employees who collaborate across teams, Covered California recently orchestrated "Collaborative Community", a series of multi-division staff workshops. The organization-wide initiative was established from critical feedback received through their annual employee engagement surveys, in which staff indicated a desire for continuing opportunities in building a stronger collaborative community within the organization.  
Covered California implemented this program because they believe good cooperation and teamwork help their units develop better ways to get work done and react faster to our ever-changing needs. They've found that when employees work well together, they're able to meet and exceed their goals by optimizing cooperation across workgroups that rely on each other. 
Results they've seen include: 
Heightened levels of morale and pride among our staff, resulting from greater involvement
Increased efficiency by streamlining process steps and eliminating redundancies
More efficient and effective communication both horizontally across workgroups and vertically up and down our organization
Better decision making through the sharing of internal best practices and experiences
Higher levels of service satisfaction
One of the most important takeaways from the workshops was revealing how our day-to-day work often touches other divisions in ways that might not occur to us. Those touch points have created opportunities for learning, growth, and improvement every day.
— Kami Keszler
Deputy Director, Covered California
Reddit
To best work collaboratively, Alex Le, VP of Product at Reddit, encourages leaders to be mindful of a team's common goals while respecting an individual's divergent goals. His approach to engaging his team was to "own the note-taking" and promote healthy competition to get everyone to bring their best work to their table. 
By owning the note-taking, a leader or product manager can help provide clarity on which team members are responsible for different action items. These notes can also be a resource for people outside the team to see what is being worked on. 
Ready to help your teams collaborate better?
If you're looking for ways to increase success in cross-team collaboration at your company, consider implementing activities and development opportunities inspired by the tactics used by these 6 companies. 
Focus on how you can better equip employees to communicate frequently online and offline, like Virgin Pulse. Help employees express their needs and working styles, like Sequoia. And even if you don't have the resources to launch a full training program like Udemy, try starting with individual one-off exercises or activities that could achieve the same results. 
Whatever avenue you choose, communicate with your team about why this matters and follow up on any changes made or actions taken to see if collaboration has improved.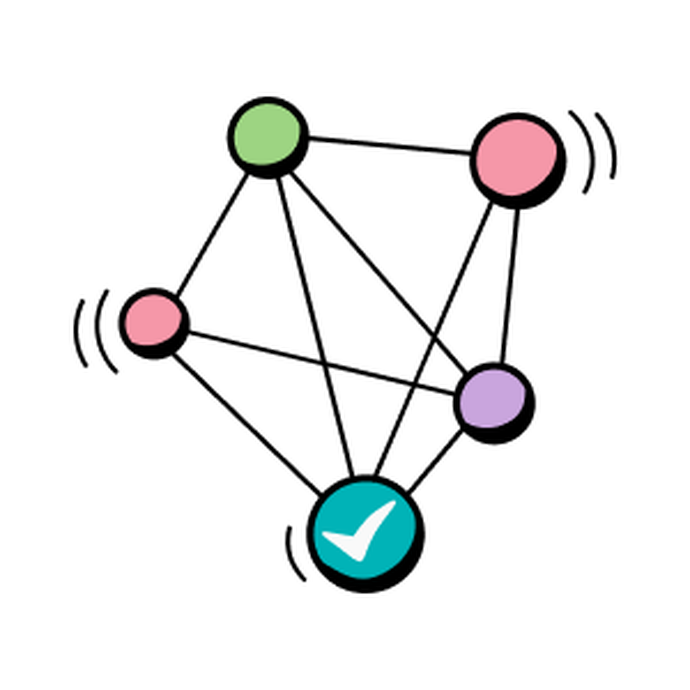 Boost collaboration and performance
Set and manage goals/OKRs using effective, proven methodologies for individuals and teams – both traditional and cross‑functional.
Learn how Culture Amp can help
Build a world-class employee experience today