7 questions to measure workplace accountability
People say they want highly accountable employees and workplace cultures, but what does that really mean and why do we strive for it? To be accountable is to be answerable for actions within one's sphere of influence. Within organizations, accountable employees feel a sense of responsibility for their work and the outcomes of their decisions. 
Indeed, studies have shown that the most effective and highest-performing organizations are the ones where employees are empowered and feel a sense of influence over their work.
We also know that the impact of accountability goes beyond the individual. At Culture Amp, we've surveyed hundreds of thousands of employees and found that only 45% agreed or strongly agreed with the survey question: "When it is clear that someone is not delivering in their role, we do something about it." This means that more than half of employees feel uncertain or disagree that others within their organizations are being held accountable. 
Further, we have found that employees who respond least favorably to the statement "We hold ourselves and our team members accountable for results" are 13% less engaged than those who feel like there is a high level of accountability at their organizations. 
In the rest of this article, we'll explore how to use your employee engagement survey to measure accountability and the specific questions you can ask to get actionable feedback. 
Using your engagement survey to measure accountability at work
You can utilize data and feedback in multiple ways to build a high-accountability culture. 
First, we can ask questions in our engagement surveys to measure feelings of accountability at the individual, department, and organizational levels. Using features like Culture Amp's demographic filters and heatmap, you can identify whether specific departments or groups of employees are struggling with accountability.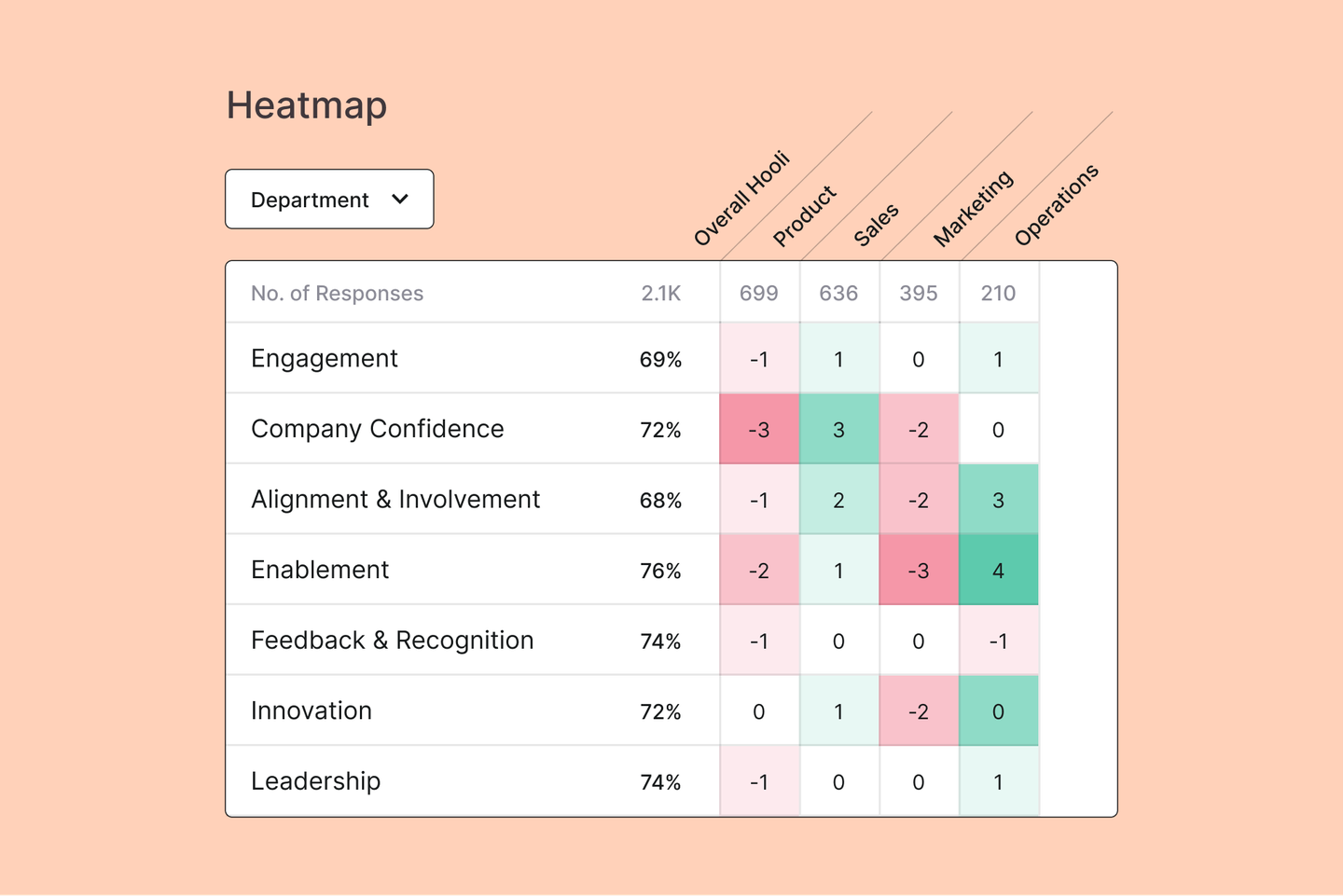 Second, employee surveys are a two-way communication tool. You are inherently communicating the behaviors and outcomes you seek through the types of questions that we ask. Thus, if you ask employees about their perceptions of accountability, we will drive home the behaviors that are important and central to your workplace culture. 
So what types of questions can help you measure accountability at your organization? Check out these seven curated items from our People Science team. 
Seven questions we can ask to measure accountability 
Here at Culture Amp, we recognize the importance of accountability for organizational success, so we have already included two questions related to accountability in our engagement survey template.
1. We hold ourselves and our team members accountable for results. 
This statement addresses the level at which employees perceive accountability across the organization. This is a good measure of the extent to which accountability is exhibited at the broader organizational level. The item was purposefully developed to be in the "we" format to mitigate social desirability bias.
We know that human beings are biased toward presenting themselves to fit in or please an audience. We've already discussed how most organizations say that they want a highly accountable individual. Shifting this item from the "I" to "we" format makes you more likely to receive truthful impressions of the organization's accountability culture.
2. I know how my work contributes to the goals of [my company]. 
This question addresses individual-level accountability. Do employees understand how their work contributes to organizational goals and priorities? Less favorable scores here may indicate an opportunity to dig deeper and identify whether employees feel they have adequate influence over their work to ensure it is aligned with strategic priorities. 
We also recognize that you may want to dive deeper into measuring accountability. Below are five additional questions to consider including in your next engagement survey.
3. I have a career plan in place that I am working towards. 
4. I seek opportunities to develop skills relevant to my interests.
These two questions address an employee's individual desire to continue learning and developing. Employee development is a great example of something that all members of the organization are accountable for – not just the Learning and Development team. At the organizational level, it's necessary to ensure proper experiences and opportunities are available to our employees; however, employees must also put in the time and effort to take advantage of such opportunities. Thus, questions like these can measure the degree to which both parties contribute to employee learning, growth, and development. 
5. I regularly (e.g., weekly) seek feedback from my manager.
6. I ask for the resources I need to ensure I can meet my goals. 
These two items measure ownership over one's work. A large part of a highly accountable culture is where individuals feel like they can (and ought to) make decisions around their work. This includes continuously seeking feedback from managers (and others) and proactively requesting the necessary resources to meet expectations. 
7. Our leaders are held accountable for company performance.
Finally, this item measures perceived leadership accountability. We know that accountability should be demonstrated at all levels of an organization. When organizations show that even the highest levels of senior leadership are held accountable, employees at all levels are more likely to hold themselves to account. 
At the end of the day, the most important thing is to define what accountability means at your organization – is it resilience? A desire to continuously learn? A strong sense of ownership and responsibility for one's work? Or do you want your employees to express vulnerability and admit when things don't go according to plan? Whatever it may be, you can utilize your engagement and performance evaluation tools to gain deeper insight into how accountability is playing out at your company.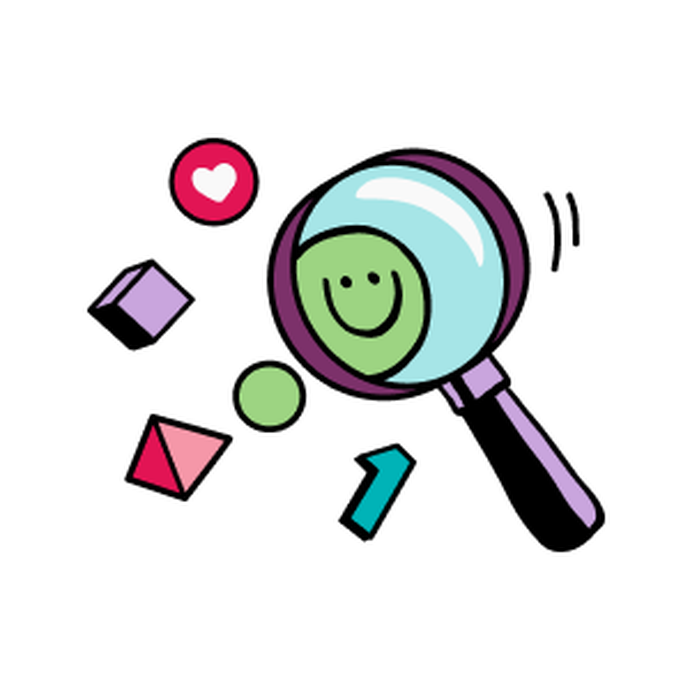 Ready to start measuring accountability?
Learn how Culture Amp can help you utilize these questions in your next engagement survey.
Let's chat
Build a world-class employee experience today