What continuous performance management actually looks like
If the phrase "performance management" triggers visions of endless paperwork and awkward conversations, it may be time to update your approach. The traditional performance management process has long been dreaded by employees and managers alike, but continous performance management offers a better way of doing things.
In two recent webinars, people scientists here at Culture Amp connected with two experts to get their take on the value of this consistent approach.
Anthea Corridon, Executive General Manager of People at Carsales, shared an inside look at how the organization flipped the traditional performance process. And JooBee Yeow, a former CPO and now an advisor to many startups, provided an expert take on how companies can refresh their approach to performance while making the entire process less intimidating for employees.
What is continuous performance management?
Let's start with a basic understanding of what continuous performance management is. While a traditional performance approach hinges on performance reviews and conversations that happen annually or every six months, continuous performance focuses on having these conversations, well, continuously.

"One of the key challenges in performance processes that I see time and time again is that it is needed only when there is a performance issue," JooBee shares. "And because it is usually needed when there is an issue, the focus is on treating the symptoms that we can see."

Continuous performance is a more consistent and reliable approach that includes setting clear expectations, having regular check-in conversations, and providing regular feedback from a variety of sources.

It transforms performance from a periodic talking point to an ongoing conversation – something that's crucial for organizations that really want to achieve high performance. "They need to shift their mindset to think about the performance process as maintaining and continuously improving even when things are going well," explains JooBee. "Not correcting an issue after it has occurred."
Why make the move to continuous performance management?
It's not hard to see the potential benefits of continuous performance management. But change is still hard and intimidating. So why even bother dealing with the friction of overhauling the process?

For Carsales, the answer was easy: The old way simply wasn't working. "The team member fills out a paper form, the manager fills out a paper form, and they sit down and swap them and chat about it at the end of the year," shares Anthea. "And God knows where those forms went. Did anyone ever talk about them again?"
Anthea says the team had to take a step back and ask, "Are we doing enough to drive the careers and development of our people? Are we doing enough to create high-performing teams?"

When they looked at the data from engagement surveys, onboarding surveys, and exit surveys, it was obvious the organization had room for improvement. While people were joining Carsales for development opportunities, their engagement with those opportunities dropped off at the two-year mark.

"When we looked at our exit data, we saw that the main reason that people were leaving the organization was they didn't perceive they had those development opportunities in front of them," she continues.
After combing through the rest of the results, Carsales also ran focus groups to speak to team members and managers to understand what they want from their career development conversations. The question was simple: What do you want that to look like?
Beyond theory: What does continuous performance management actually look like?
That's where things get tricky for a lot of organizations. Even if continuous performance management sounds good in theory, applying it feels like an entirely separate challenge.
For Carsales, it took shape in the form of a performance framework they call "Supercharge." They took a more focused look at the critical discussions they wanted people to have on a regular basis, split those into quarterly topics, and planned dedicated conversations about development each quarter. Here's the breakdown:
First quarter focus: Learning and development. What skills do you need to succeed in your current role?
Second quarter focus: Career development. What is your next role? Do you have any ideas? How can we set you up to get there?
Third quarter focus: You. Are you getting enough feedback from your leader? Do you need more feedback from others in the organization? What type of feedback is most motivating to you?
Fourth quarter focus: Reflection. Did you achieve the goals that you set? Where do you see yourself going when you look to the year ahead?
Carsales started by equipping managers to lead these conversations with plenty of just-in-time training, resources, and question sets. But the company soon realized, "We really want our people to drive these conversations when we're talking about an individual's career development," Anthea says. "They need to be at the forefront of that."

As a result, Carsales flipped the model so that development conversations are employee-led. The manager still plays an important role in offering feedback and providing guidance, but the employee is the one initiating the conversations within the framework. "We weren't changing the ethos of the framework or what was to be achieved each quarter," Anthea continues, "But really getting the team members to take accountability for those critical conversations."
3 tips for making the move to continuous performance management
Switching to continuous performance management is a positive change – but it's change nonetheless, and that can feel daunting for both leaders and employees.
Fortunately, both Anthea and JooBee have some firsthand strategies to help organizations shift to continuous performance with as little friction and fear as possible.
1. Identify barriers
Your first step is to understand why continuous feedback isn't already happening. And while it might be easy to think that people just don't see the value in doing it, JooBee mentions that's hardly ever the case. Most people don't need to be sold on the benefit of feedback – they already know it's a good thing.
Others cite a lack of training, but that's not always the root cause either. "If we boil it down to psychology, for behavioral change to happen, we need to help people remove the barriers preventing them from doing something. We need to make it easy to do," she says.
Is feedback not happening because people feel nervous or not psychologically safe enough to provide it? Is there not adequate time to have these conversations? "Find out the reasons that are preventing the team from giving regular feedback," JooBee advises. "Your job is to solve the root cause of that problem.
2. Use a phased approach
When Carsales made the move to continuous performance management within Culture Amp, "We were really mindful about how we rolled that out across the organization," shares Anthea.

Carsales started with using the 1-on-1 function in Culture Amp. When that was well-received, the company continued to roll out other elements, all while being clear that the tool wasn't intended to replace development conversations – it was there to supplement them.
JooBee echoes that this slower approach can be helpful, a lesson she learned in her first role when she had the opportunity to roll out a performance management process. What she created was thorough but far too overwhelming.
"What I learned is it is not about me," she says. "It is not about what I know or what I think will work. It is not all the great ideas that I have in my arsenal, and it is not all the research I have done and my eagerness to implement it all. It is about the end user."

"People can only absorb so much at once," she continues. "So prioritize implementing the minimal solution with the maximum impact."
3. Practice patience
Similarly, people leaders and managers are often enthusiastic about improving the performance management process. But they might need to pump the brakes.
"Change takes time. People need time to learn, practice, and internalize the change one step at a time," says JooBee.
The phased approach helps to make the entire process feel more doable, but JooBee also reminds organizations to be very clear on their end goal. "Begin with the end in mind," she says. "Define the outcome you want to achieve each year based on your business and people."

And from there? Commit to the process. Remember that change – especially positive, meaningful, lasting change – doesn't happen overnight.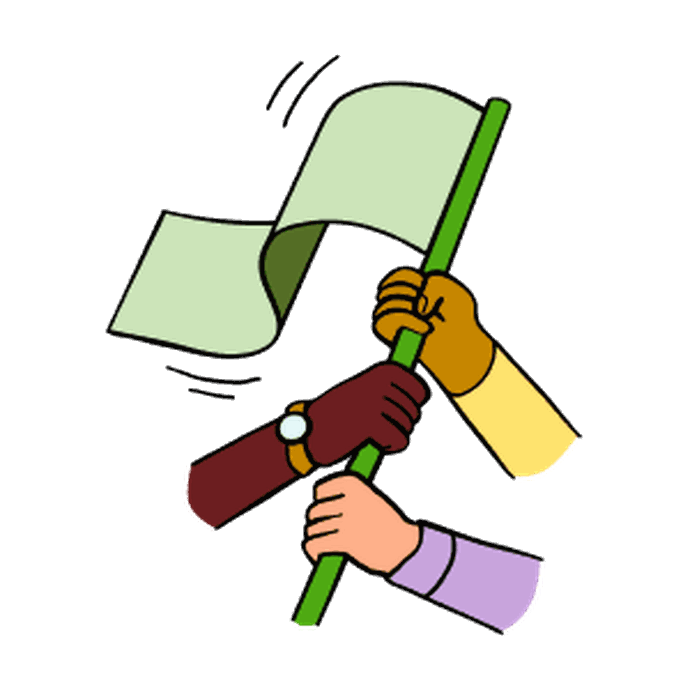 Build high-performing teams
Learn more about how Culture Amp can fuel your continuous performance management process.
Book a demo
Build a world-class employee experience today