Building a culture of performance in the moment
A powerful employee experience can help you transform time at work into valuable, collaborative, motivating, and productive moments that make an impact. Achieving this takes effort, and as a standalone ambition, it often falls by the wayside amidst competing priorities and limited resources. That's why it's imperative to embed your culture across the employee experience – in the end, everyone benefits.
Performance management has traditionally been an element of the employee experience that managers, employees, and HR teams dread, finding it strenuous, time-consuming, and impersonal. However, by shifting to a more continuous approach, you can build performance into your day-to-day culture in a way that facilitates open conversations, career growth, ongoing coaching, motivation, and ultimately higher performing teams.
A continuous approach to performance empowers businesses to adapt to external factors and maintain momentum toward business goals and impact. In this article, we'll explore the pain points around the current state of performance management, the vision for a more ongoing and human approach, and actionable resources to help you get started.
The current state of performance management
Culture Amp research shows that clarity, consistency, and accessibility are central to a more impactful employee experience. Formal performance reviews are undeniably important in making promotion and compensation decisions as well as documenting milestones in employee growth. However, in their current state, they create stress and anxiety for managers, employees, and people teams alike.
Managers face the daunting workload of providing thoughtful and comprehensive reviews for each of their direct reports. Individual contributors anxiously await a judgment of their perceived value to the organization. And HR administrators must handle the logistics, uphold timelines, support calibrations, and oversee the process from end to end.
Augmenting the performance review process with a "continuous improvement" approach minimizes the amount of stress and preparation required during the performance review cycle. Regular pulse checks, coaching, and development conversations throughout the year provide managers with a clear record of an employee's performance come review time. Further, ongoing feedback ensures employees go into their reviews with a clear idea of what to expect. But getting to this point takes an org-wide mindset shift.
How ongoing performance feedback conversations benefit your organization
While performance management has a somewhat negative reputation, our data suggests that when done right, it can be an effective driver in engaging and retaining high-performing employees. Employees want to be accurately recognized for their efforts and results, and the performance management process is a mechanism for receiving that recognition.
Our people scientists found that the most important engagement factor for high performers is the performance management process itself. Specifically, they care that the process focuses on improvement, applies standards consistently, and minimizes bias.
High-performing employees actively desire feedback that will enable them to continue to improve. There's no reason that recognition and feedback conversations have to wait until a formal review, so why not make them an ongoing part of your culture?
Here's how continuous performance conversations can drive meaningful business impact:
Real-time employee development and improvements from feedback
Organization-wide goal alignment around business outcomes
Happier and more productive managers and employees
More accurate, less stressful, and less time-consuming performance reviews
Reduced bias in the performance process

The right people are recognized, rewarded, and given more opportunities
Fairer reviews
Improvement in employee sentiment around evaluations
How Culture Amp supports performance in the moment
Building a culture of continuous feedback begins with a series of small behavioral changes. The Culture Amp platform makes it easy for employees, managers, and HR teams to implement and encourage these behavior shifts by embedding them directly into the flow of work.
Here are a few ways that our tools support a culture of performance in the moment:
Anytime Feedback
Employees share performance feedback throughout the year from anywhere in the platform or in the flow of work using Slack or Microsoft Teams. This feedback is consolidated and displayed during the review process to help drive more accurate reviews and informed decisions. Employees have clear goals and receive regular feedback on their performance to help them make a meaningful impact.
Shoutouts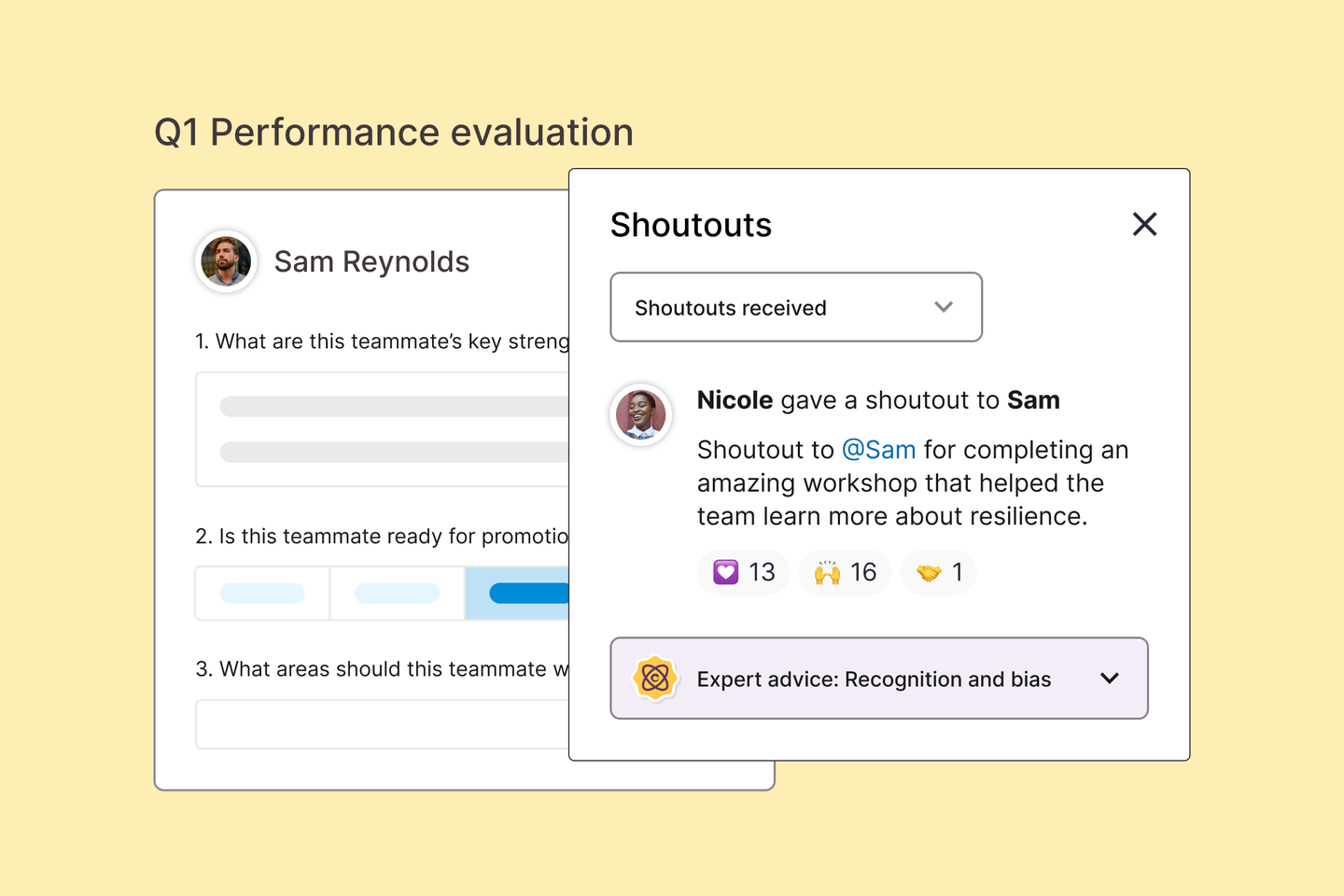 Celebrate wins in real time with an employee recognition tool that reinforces behaviors to intentionally shape culture and improve performance. Employees shouldn't have to wait for performance reviews to give or receive feedback; you can train and encourage them to share feedback throughout the year. Publicly amplifying individuals and empowering them to recognize each other creates a virtuous cycle that motivates employees and increases engagement.
1-on-1 conversations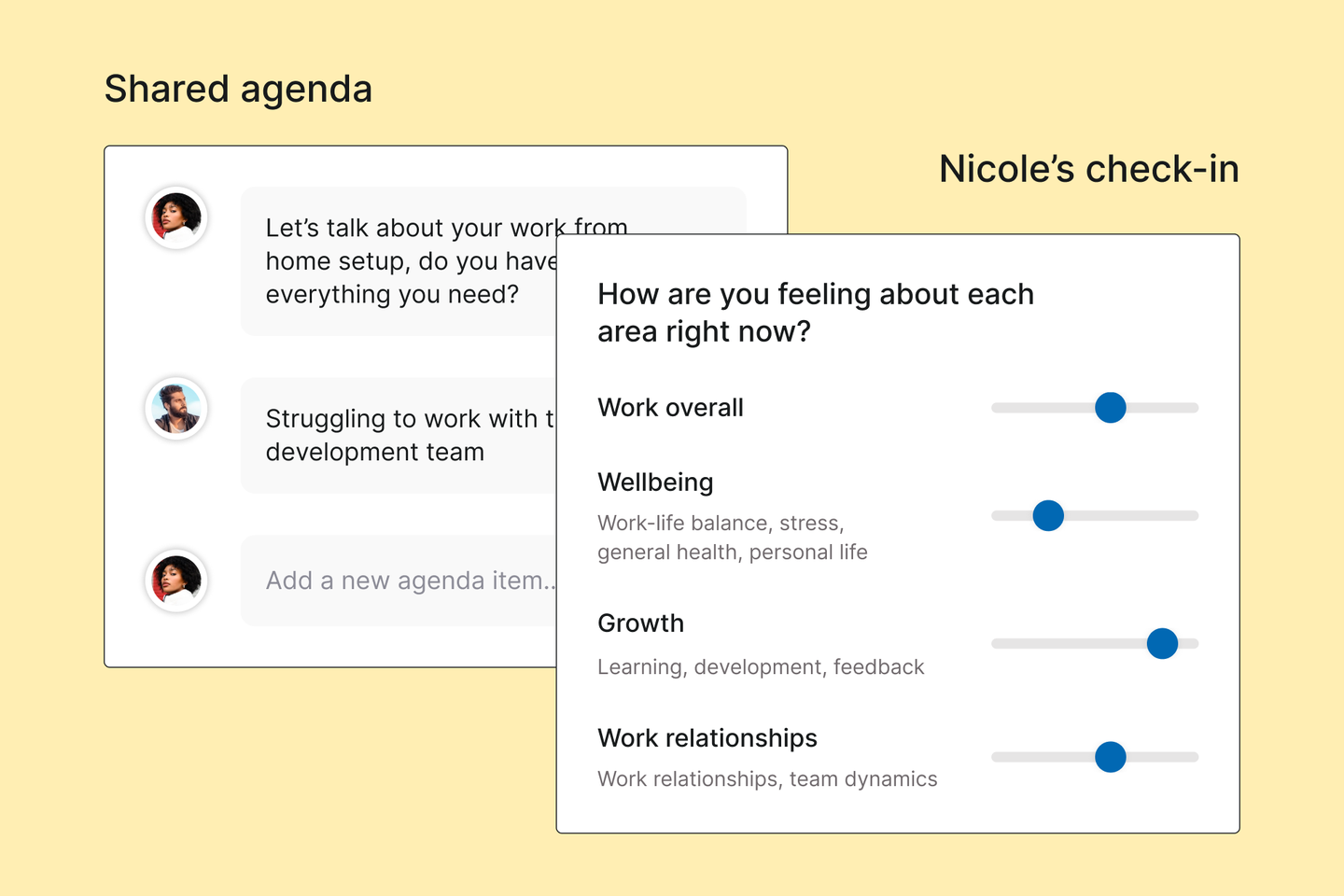 Streamline employee meeting agendas with Culture Amp's interactive 1-on-1 tool. Managers and their direct reports receive reminders ahead of each meeting to fill out the agenda, check in on wellbeing, and create space for ongoing feedback and coaching conversations. Regular 1-on-1s create checkpoints and alignment on performance before the stakes are raised come review time.
Nudges
Remind your team members to give feedback in the moment with built-in prompts throughout the platform. Nudge managers to give contextual feedback to their direct reports regularly. This feedback is saved to the employee's profile and available to reference at any time – which is especially useful during performance reviews.
Skills Coach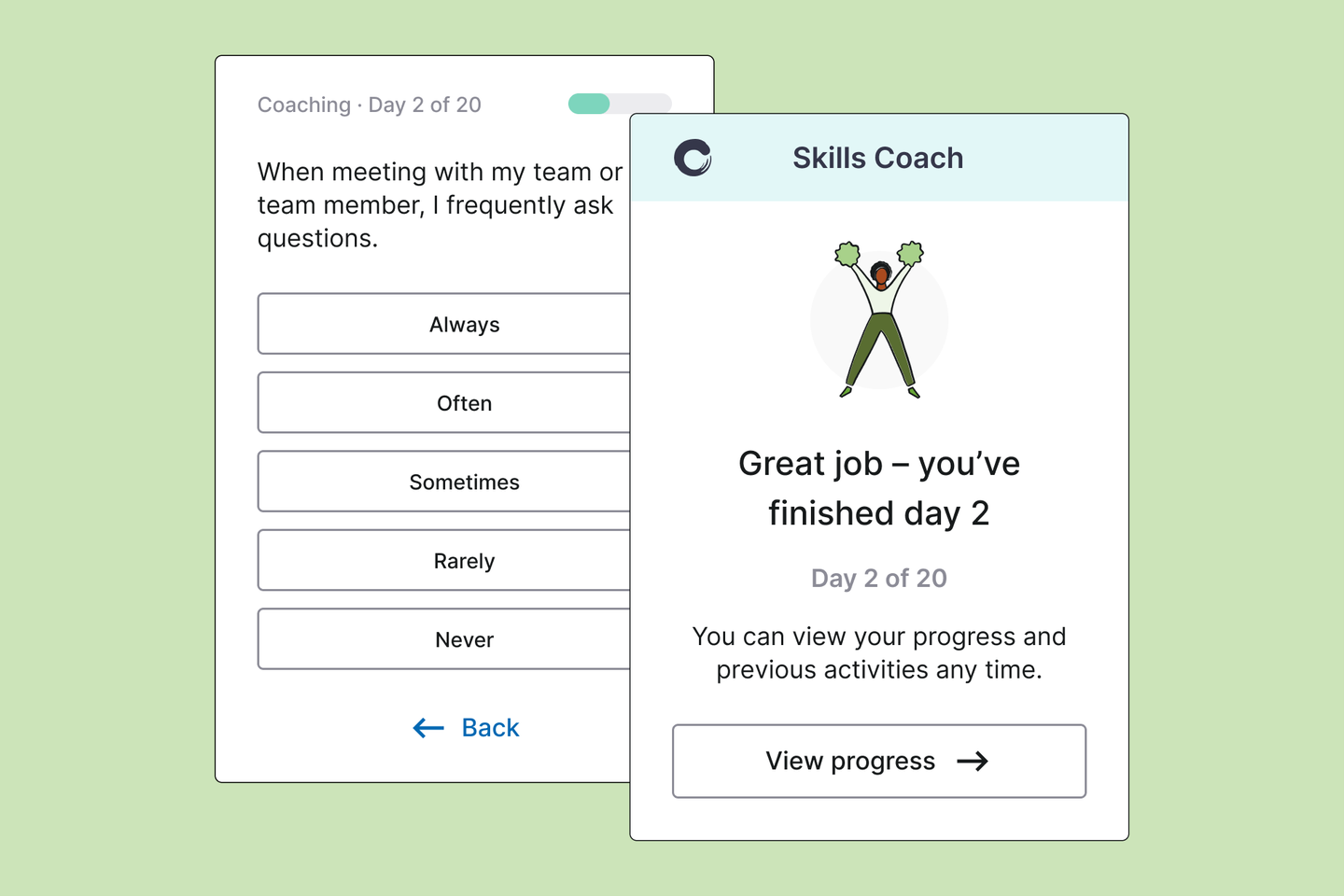 Give your managers the tools to develop critical skills for coaching and guiding their teams in the moment. Skills Coach is a series of engaging, conversational micro-learning content designed to incorporate continuous feedback into the flow of work. With Skills Coach, your managers have access to courses on coaching, feedback, resilience, productivity, strategic thinking, 1-on-1s, meetings mastery, and people development.
Let's get started
An ongoing approach to employee performance eases the burden on individual contributors, managers, and employees. Further, a less stressed and more feedback-focused workforce leads to greater innovation, employee development, and business success. With a few small behavioral changes, you can transform your performance management process and make formal reviews a much smoother experience for everyone involved.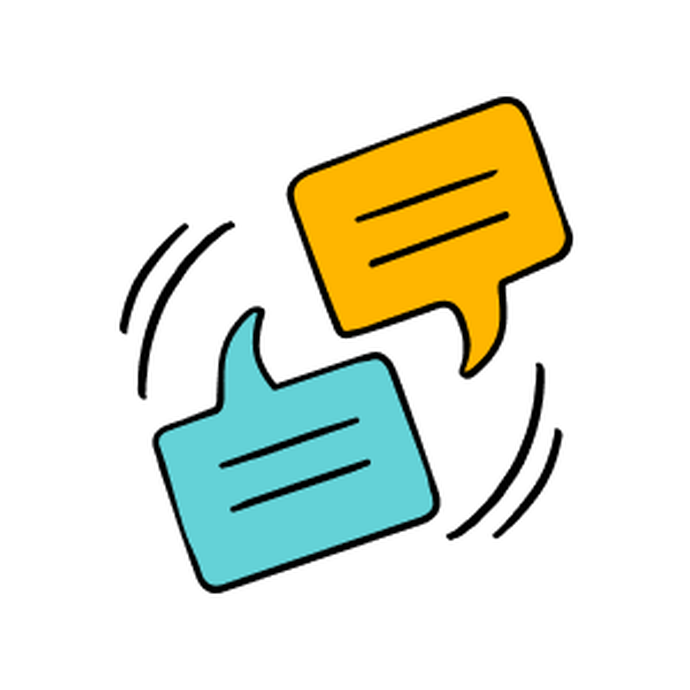 Ready to lighten the lift of performance reviews?
Learn how Culture Amp can help you implement and scale performance in the moment across the employee experience.
Book a demo
Build a world-class employee experience today