20 employee recognition ideas that work
"Jamie, your marketing report was excellent. The charts were well done and easy to read. I really appreciate your hard work on this!"
Positive feedback, like the example above, is a form of employee recognition – a crucial element of employee engagement and happiness. Why is that the case? Simply put, people want to feel appreciated, and employee recognition effectively meets those needs. However, it's not always easy to craft good employee recognition.
Let's review the most essential components of employee recognition:
Regular. Demonstrating employee gratitude once a year doesn't cut it. For employee recognition to be effective, it needs to be given consistently. This doesn't mean you have to show gestures of appreciation daily – because that could reduce the impact – but you should plan efforts on at least a quarterly basis.
Immediate. After an employee turns in high-quality work, recognition should immediately follow. If you wait too long between the positive action and the employee recognition, it loses meaning, and the individual won't remember the reason for being rewarded in the first place.
Specific. It's disheartening to receive a generic "thanks" after an employee puts a lot of effort into a project. So make sure to make any recognition specific to the employee's actions, values, and preferences.
To help you launch your employee recognition efforts, we compiled 20 ideas that fit the criteria above and are easily doable in the workplace. We also included stories from our Campers, who shared the most memorable recognition they've received during their careers.
---
Jump to:
---
Employee recognition ideas: Leadership
Being recognized by company leadership and managers can be meaningful for employees. It shows that senior-level staff is paying attention and appreciating their hard work, which is motivating and often a surprise for employees, who may assume their contributions are going unnoticed.
Below are employee recognition ideas for individuals and teams that leaders can implement to demonstrate gratitude and appreciation.
For the individual
1. Positive feedback. As we mentioned in our introduction, you can share positive feedback regularly, whether it's via email or in person. You can even do it via a Zoom call. It's low-hanging fruit for effective employee recognition.
2. Value-based awards. Offer a monthly or quarterly company award for employees who are doing a great job of exemplifying the organization's values. Not only will it make your employee feel engaged with the mission, but it's also a great way to ensure everyone is aligned. This idea is also great for encouraging people to live your values more during their day-to-day work and to pay attention to how their peers embody those values.
At Deloitte, we used to have a monthly Shining Star award, and it was aligned specifically to aspects of client excellence; you could win individually or as a team and you got a $50 voucher. It was always fun and everyone celebrated with drinks and snacks too!
— Monique
Deloitte
3. Kudos at all-hands. If your employee appreciates public recognition, give a shout-out at the next all-hands meeting. This will help the individual feel appreciated and expose the rest of the company to the great work others do. This visibility is also important for keeping the organization connected, particularly for hybrid or remote employees.
4. Lunch out. If your employee isn't one for public recognition, opt for a private lunch with just the two of you. This will foster meaningful one-on-one conversation and give you a quiet space to share how much you appreciate their hard work.
5. Company swag. Believe it or not, employees love a good branded mug, hoodie, or notebook. Not only are those gifts practical, but they're also a great way to show off pride for where you work. We recommend picking sustainably or ethically made products, which are usually of higher quality.
6. Experiential rewards. If you're willing to invest more money into your employee recognition efforts, consider giving your top performers an experiential reward. Some companies, such as Blueboard, let your employees choose from a wide range of experiences – from skydiving to singing lessons – as a reward for their hard work.
For the team
7. Catered meal. If you don't offer catered lunches at your organization, consider hosting one for your company as a generous gesture. Or, if you already do, make the catered meal extra special by adding something like a s'mores bar, popcorn stand, or ice cream cart.
The Melbourne Design team had a holiday lunch. To make me feel included [as a remote worker], they surprised me with a cookie delivery and a handwritten note at the same time they gathered. It was an unexpected gesture and a nice bit of unity between offices.
— Jacob
Culture Amp
8. Sponsored volunteer day. If you have a company passionate about giving back to the community, offer to sponsor a volunteer day where everyone goes to an animal shelter or soup kitchen to perform good deeds together.
9. Office outing. Instead of Friday's standard office happy hour, treat your company to an office outing. Try to avoid drinking-based activities – since alcohol can isolate some employees – and instead choose an outing that is relaxing and can accommodate a diverse group, such as trivia, bowling, mini-golf, or an escape room.
10. Surprise time off. If you can, surprise your employees with a day off as a "thank you" for their hard work. Everyone will be delighted at having an unexpected day to treat themselves, spend time with their loved ones, or simply relax. For example, some companies give out "Summer Fridays," where employees leave early (or get a full day off) on Fridays during the summer.
11. Wellness day. Employee wellness is a hot topic right now, and a great way to address this and employee recognition at the same time is to bring self-care activities to the office. You can organize on-site massages, mindfulness sessions, or fitness classes for the team.
Employee recognition ideas: Peers
Being recognized by peers is equally important for employees. This is the case because close colleagues usually know an employee's contributions the best since they work together daily. Creating a culture of peer recognition is also a great way to strengthen the bond between teammates. Check out the ideas below for easy ideas that colleagues can act on to show appreciation for one another.
12. Team trophy. The trophy can be a stuffed animal, a wand, or any other object that reflects your team's personality. Every week or month, have everyone vote on which person they believe deserves this "trophy" due to their contributions or reflection of team values.
13. Sticky notes. Leave thoughtful sticky notes on your peer's computer, keyboard, or favorite coffee mug. Discovering these kind words throughout the day will be a pleasant surprise for them.
14. Virtual party. This one is for remote workers! If you have a team member who doesn't work out of the office, throw them a virtual party where you gather everyone on a Zoom or Slack call and send them some yummy treats in advance so you can munch on them together.
15. Surprise treats. Who doesn't love a homemade cookie? Take the time to bake your hardworking teammate their favorite treat. Not only is it extra meaningful because you made an effort to make it, but it'll also bring moments of sweetness throughout their workday.
16. Handwritten note. If you're really feeling appreciative toward one of your colleagues, sit down and write them a note or letter by hand. This is a thoughtful way to convey gratitude in a world where digital is dominant.
17. Social media praise. Is your colleague a social media fan? Give them a shoutout – if possible – through your company's social media platforms.
18. Pay it forward. Frequently, people have a positive impact on us in both big and small ways, but we keep it to ourselves. Instead of hiding it, pay it forward by complimenting someone – whether it's about their work or personality. Extra challenge: do this for someone who isn't directly on your team, and it's sure to make their day. For example, at Culture Amp, our employees use the Culture Amp platform to submit and share feedback with people's managers. This feedback is significant because managers reference the feedback in future performance reviews!
At Achievers, a person I never really worked with sent me an email saying how great it was to work by me for the day because of my positive energy. She wasn't on my team, but it shows how we have impact and influence on each other regularly.
— Craig
Achievers
19. Wall of fame. Create a wall where you tack up the photos of employees who produce truly exceptional work. If your colleagues don't mind the public attention, nominate them for the wall so they can look up and be reminded of how much their team appreciates them.
20. Recognition and rewards software. For teams that regularly use collaboration platforms (like Slack), an effective recognition and rewards software solution often pays for itself and more in the form of increased motivation, productivity, engagement, and retention. We created something similar at Culture Amp in Slack called our Props Bot. When someone on Slack begins a sentence with "props" or "mad props," a bot is triggered, creating a fun response thanking that person for their work.
Put employee recognition into action at your organization
Employee recognition is a wonderful and flexible tool that should be practiced in every company. It's a way to motivate and engage your people and to show your team members that you see and appreciate their hard work. Whether you want to launch a full program or find small ways to say "thank you" to your employees, we hope you found inspiration.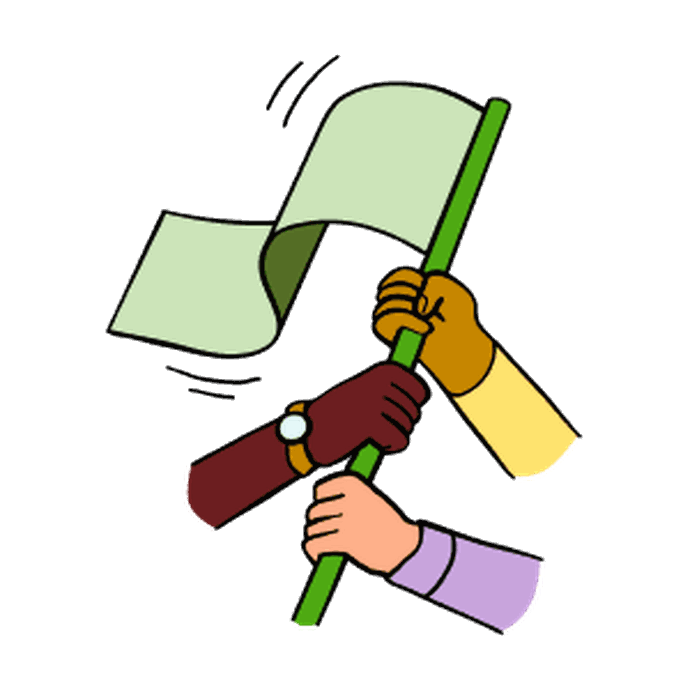 Measure the impact of employee recognition on your employee experience
Learn more
Build a world-class employee experience today