Introducing Shoutouts: Make recognition part of your everyday culture
Employee recognition goes beyond showing appreciation – it's about giving ongoing positive feedback on a person's performance. Consistent, meaningful recognition is critical to keeping employees engaged and motivated at work.
Culture Amp research reveals that while recognition is a top-10 driver of employee engagement, nearly 30% of employees feel they don't receive the right recognition, and 50% don't believe the right people are being recognized. This causes employees to disengage and leave their companies, as they don't feel seen or are driving impact.
So what can you do to build a culture of recognition within your organization?
Introducing Shoutouts
We've made building a culture of continuous feedback easier than ever. Shoutouts by Culture Amp is a real-time employee recognition tool that celebrates, socializes, and reinforces behaviors to intentionally shape culture and improve performance.
By publicly amplifying individuals and empowering them to recognize each other, you create a virtuous cycle that motivates employees and increases overall engagement.
Culture Amp designed Shoutouts with three guiding principles in mind. These principles, created by our People Science team, make Shoutouts a tool that helps you build recognition into your workflow at scale:
Make recognition timely. That way, employees feel that they're making an impact – right away.
Make it easy to recognize others. To encourage ongoing, day-to-day recognition, the tool must be low-cost and embedded in the flow of work.
Provide recognition in a genuine and appreciative way. That way, recognized employees understand exactly what behavior to repeat.
Shoutouts lives within the tools your employees are already using. It's currently available in Slack, with Microsoft Teams integration coming soon, so peers can give real-time shoutouts as they work. There are no new apps, keywords, or processes for your people to learn.

With Shoutouts, employees don't have to wait for performance reviews to give or receive feedback; you can encourage and train employees to share feedback throughout the year. You'll start to see the impact right away, as employees get a real-time engagement boost when they're recognized for the work they've just completed.
Use keywords to enable values-driven and authentic recognition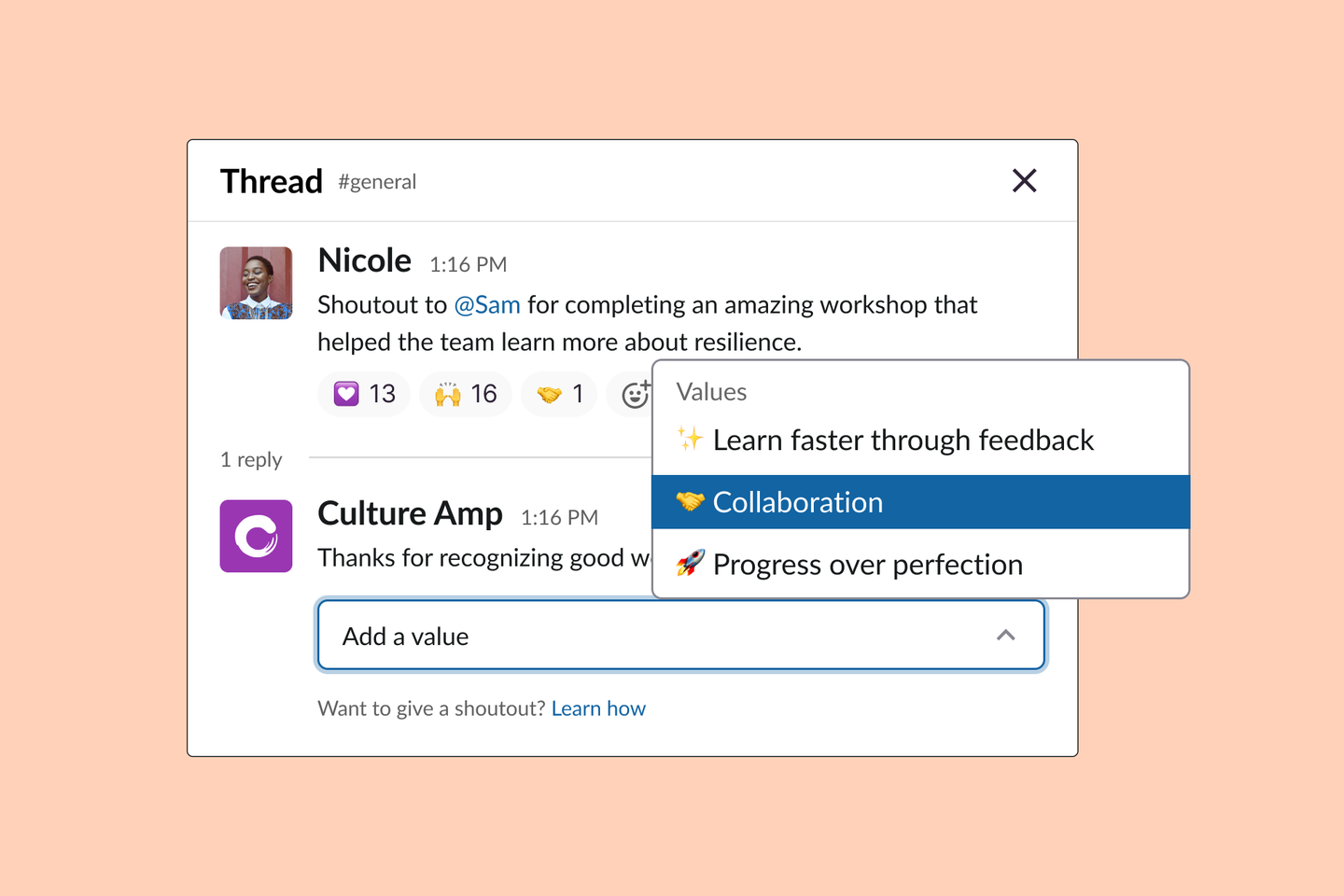 An organization's unique voice and vocabulary are an important part of its culture. In Shoutouts, custom keywords allow employees to trigger recognition using the language that best reflects your company's style and brand (for example, "mad props" or "kudos"). Using company-specific keywords helps ensure the recognition feels natural and authentic to your culture.
Shoutouts also reinforces your company values. Employees can tag one or more company values in their recognition to colleagues, promoting these values across the organization. This helps keep your company values top of mind for every employee, including hybrid and remote teams.
Gain a holistic and continuous perspective of employee performance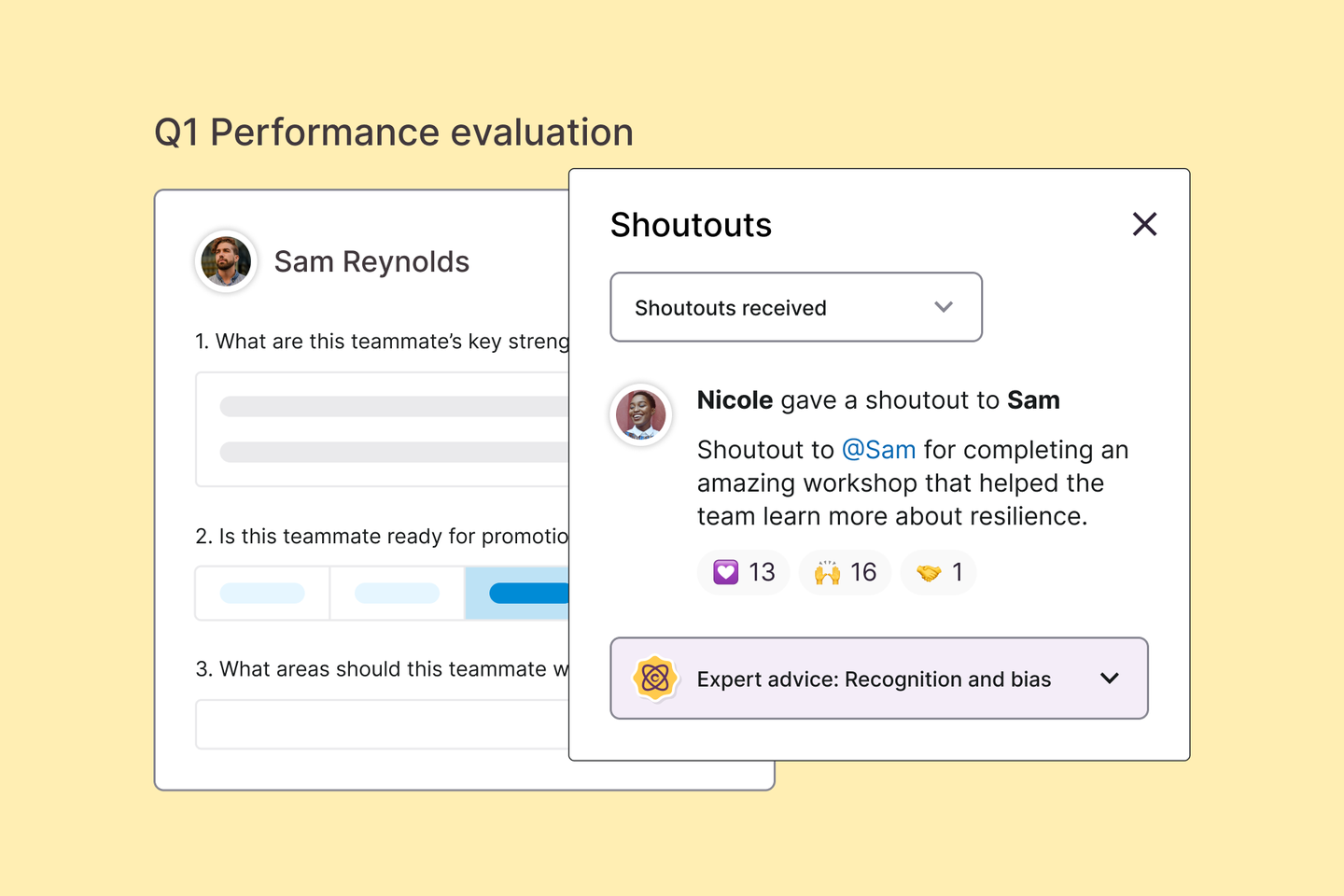 Another benefit of Shoutouts is that it captures all of those great recognitions in one easy-to-access place. This streamlines the performance management process for employees and managers, who no longer have to spend hours looking through past projects, worrying if they are missing some key information. Capturing feedback throughout the year also helps mitigate common performance review biases, as managers are prompted to consider the whole review period.
Drive employee recognition, engagement, and performance at scale with Shoutouts
Shoutouts by Culture Amp makes it simple to strengthen your employee experience through ongoing employee recognition. With easily accessible tools embedded in the flow of work, Shoutouts can help you improve employee sentiment, drive motivation, and strengthen your company culture.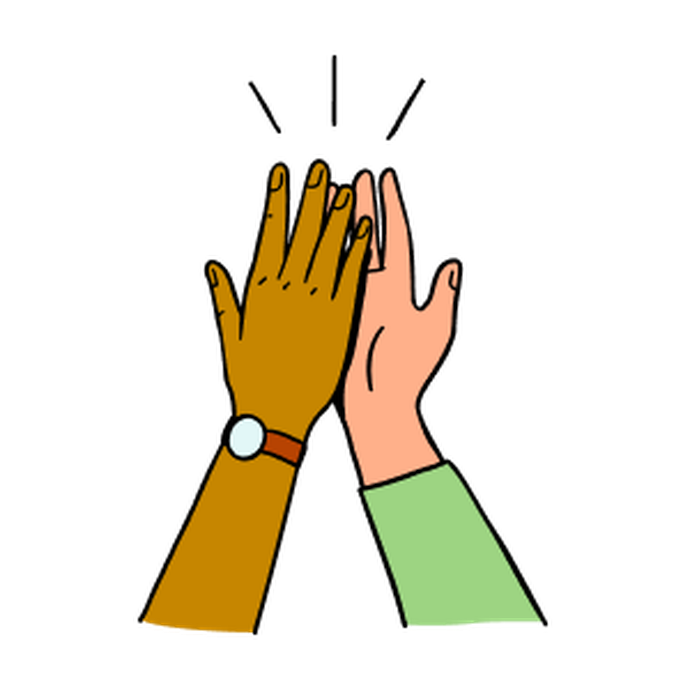 Ready to see Shoutouts in action?
Learn more about the Culture Amp platform and how we can help you create a culture of recognition and scale performance across your organization.
Book a demo
Build a world-class employee experience today