27+ diversity & inclusion workplace influencers to know
On my first day as the Head of Diversity and Inclusion, Jo Cranford, our Director of Engineering, sent me a message: "What are we going to do about the t-shirts?" I had no idea what she was talking about - I thought our unisex t-shirts fit great! Jo let me know that was not the case and that many women at Culture Amp were uncomfortable wearing them.
I learned an important lesson - every person has blind spots. As a DEI practitioner, it is my job to cover as many of my blind spots as possible to ensure that I am creating a diverse workplace and equitable employee experience, particularly for people on the margins. Every DEI function should follow a diverse group of influencers to ensure their own blind spots are covered.
So, as the Culture Amp team worked to put together our Diversity, Inclusion, and Intersectionality report in 2018 and in 2019, we reflected upon the work of great people who have come before us. Whether it's running a thought-provoking workshop, leading the charge for inclusion internally, championing diversity in venture capital firms, or many other worthy initiatives, these diversity, and inclusion workplace influencers have inspired us.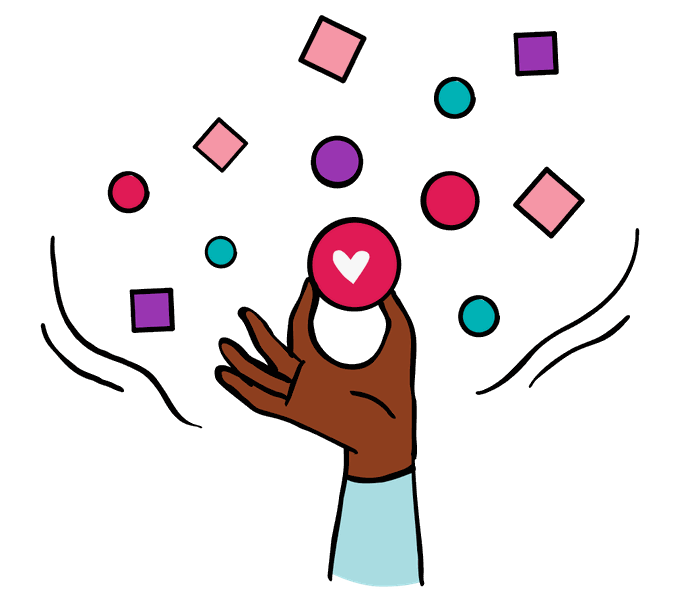 Create a culture of belonging today
Get started with Culture Amp's free Diversity and Inclusion Starter Kit
Learn more
The group that we're highlighting is in no way an exhaustive list. In fact, we're looking forward to hearing who has inspired you. Thank you to those who have recommended influencers to be featured. We're proud to present our updated list for 2019, and we hope to continue to recognize more changemakers.
President and CEO, UbuntuGlobal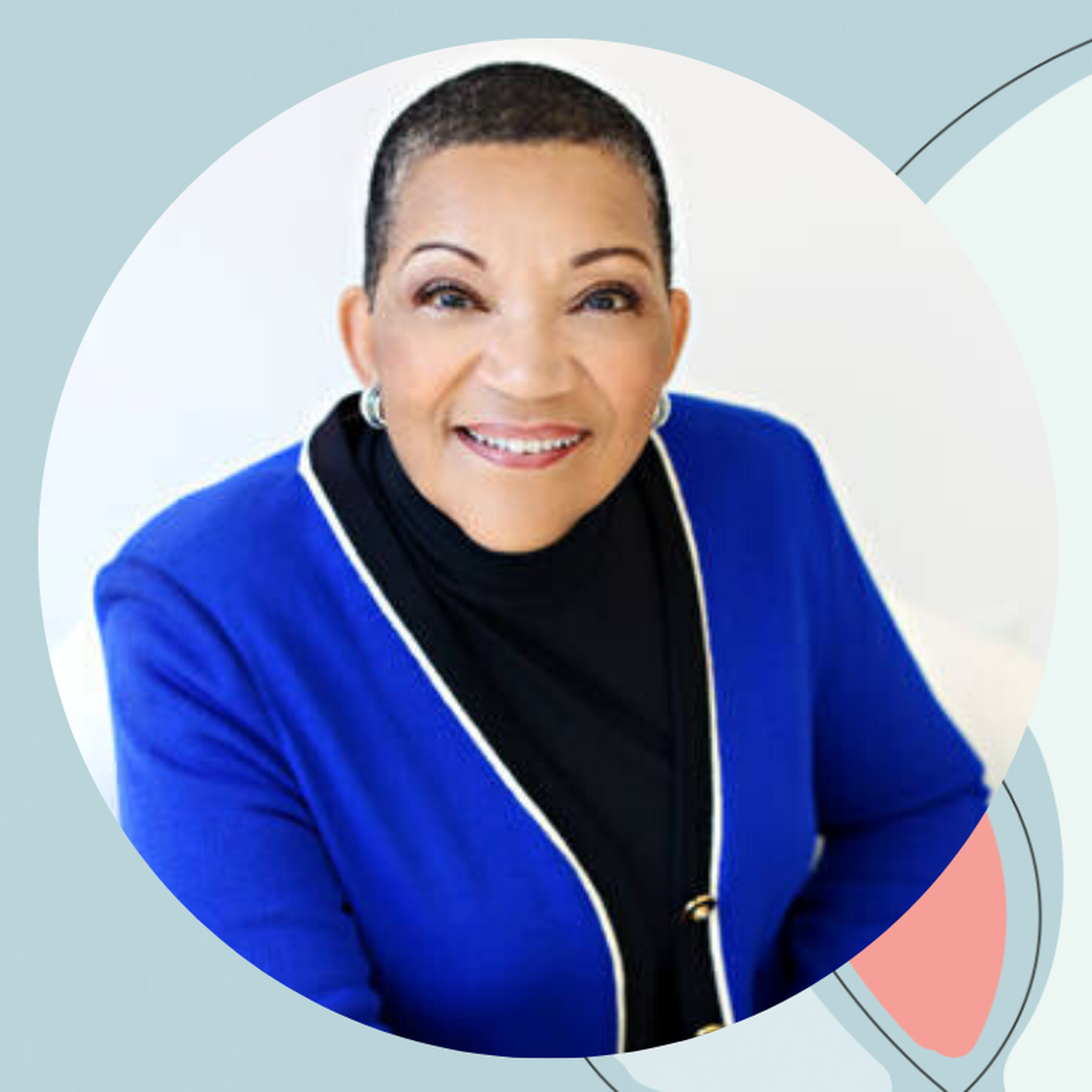 Lenora Billings-Harris is a diversity strategist, author, and Hall of Fame speaker. Through her company, UbuntuGlobal, she partners with clients to leverage diversity in order to increase inclusion and reduce the impact of unconscious bias - ultimately leading to improved bottom-line results.
What she teaches us: How to respect and value differences
"Diversity, inclusion, respect, and fairness are concepts that make some people reluctant to discuss them. I work hard to create a safe, nonjudgmental, and uplifting environment that makes exploring sensitive topics a positive journey for all. Most importantly our participants leave our sessions with the knowledge to activate easy-to-apply actions, and a deeper understanding of the concepts discussed. All programs, processes, and resources reflect my belief that we are all more effective, productive, and innovative when we honor and value our own uniqueness while at the same time valuing and respecting the differences of others."
Keynote Speaker, Learning Designer & Facilitator, Author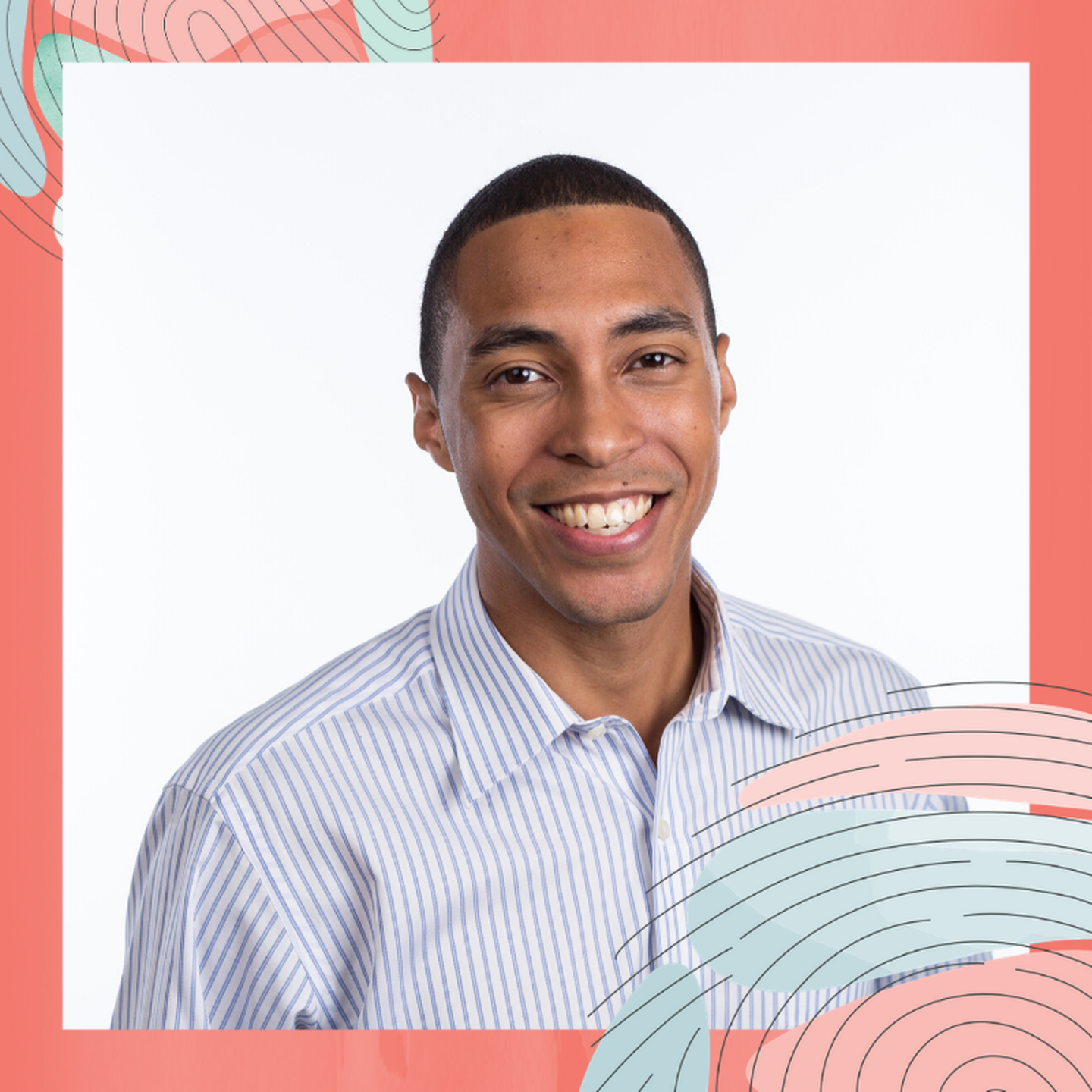 Torin Perez is a diversity, equity, and inclusion consultant on a mission to inspire authenticity and inclusive leadership in the workplace. He is also a sought-after speaker and the author of the book Who Am I to Lead? The World Is Waiting for You.
What he teaches us: The power of inclusive leadership
Torin weaves together stories, psychology, and actionable ideas to inspire people to become more inclusive leaders in the above talk. He also offers a fresh perspective on how to recognize bias and encourages individuals to lead from where they are, regardless of their rank, title, or role.
Chief Diversity Officer, Workday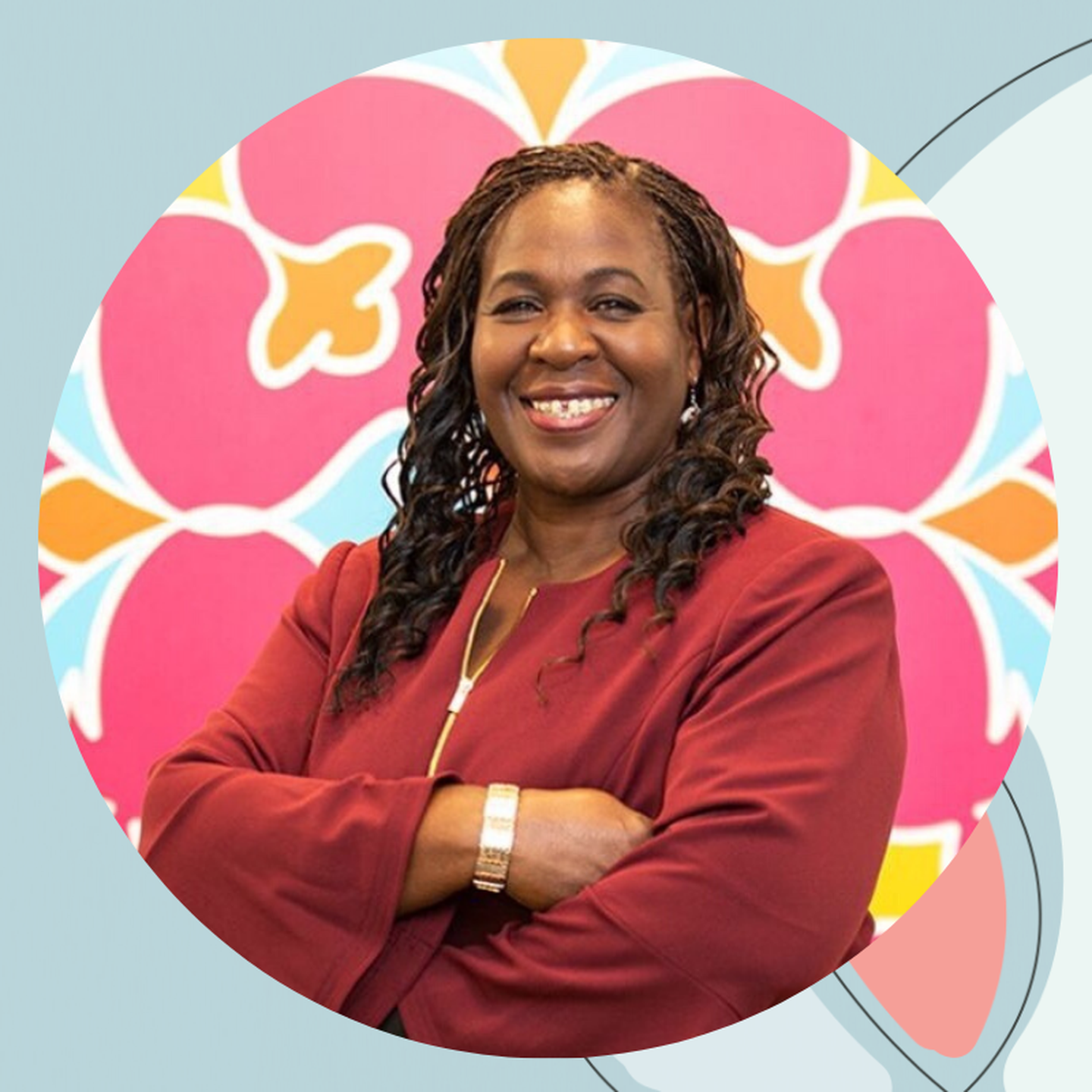 Carin Taylor has global responsibility for the development and execution of Workday's inclusion and diversity strategy. She brings over two decades of experience from her time at Cisco Systems and Genentech, where she specialized in building and leading highly effective teams and created strategies to enable large organizations to leverage diversity and inclusion to drive innovation.
What she teaches us: How to have difficult conversations in the workplace
"Diversity and inclusion is less about a program, and more about helping people become comfortable enough to have a dialog about their experiences - including times when we have felt like an outsider."
CEO and Founder, Treehouse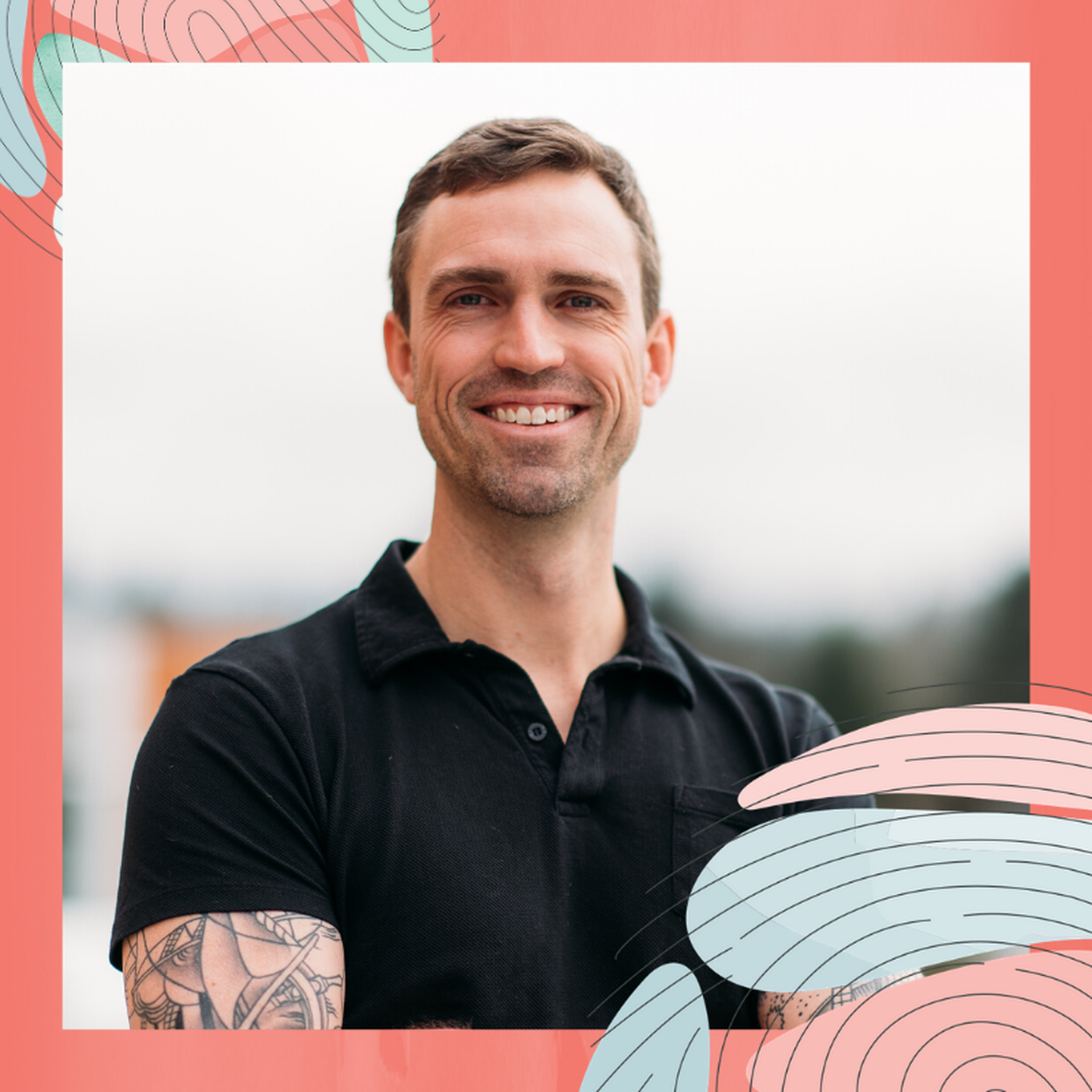 Ryan Carson currently oversees Treehouse, an online technology school. Treehouse is currently in a partnership with AnitaB.org, The Boys & Girls Clubs of America, and Aminé for Project: Unlock the American Dream. The mission of the program is to place 100k Apprentices, raise incomes by $40k, cover 100% of families with healthcare, create $200b of generational wealth and $0 student debt. 
What he teaches us: Why hiring a diverse team is critical
"[If] we only build products for white people, then we limit our market. And so there's no way that I as a white guy understand what a black woman needs and wants. And so if I don't have any black women on my development team and my engineering team, how are we going to build products to actually meet those needs? So diversity and equity and inclusion are really important from a business perspective."
Founder, Backstage Capital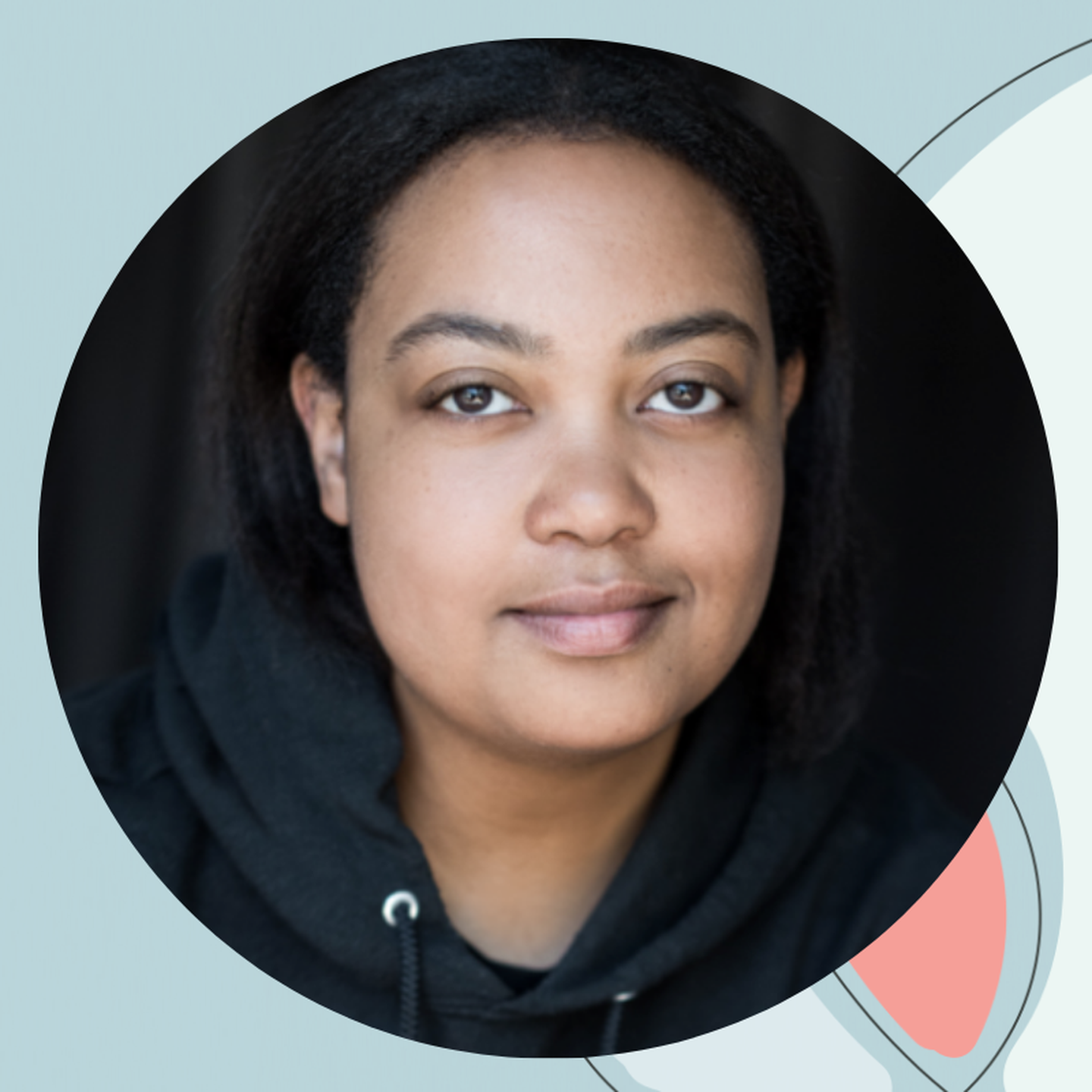 Arlan Hamilton is the founder and Managing Partner of Backstage Capital, a venture capital dedicated to minimizing funding disparities in tech by investing in high-potential founders who are people of color, women, and/or LGBT. She built the firm from the ground up while homeless. Backstage has now invested nearly $7 million into 125+ startup companies led by underestimated founders. 
What she teaches us: The importance of bringing diversity to venture capital
"It was crazy to me that 90% of venture funding was going to white men when that is not how innovation, intelligence, and drive are dispersed in the real world. I had no background in finance, but I just saw it as a problem. Maybe it's because I was coming from such a different place that I could recognize it."
Vice President of Diversity, Equity, and Inclusion, Snap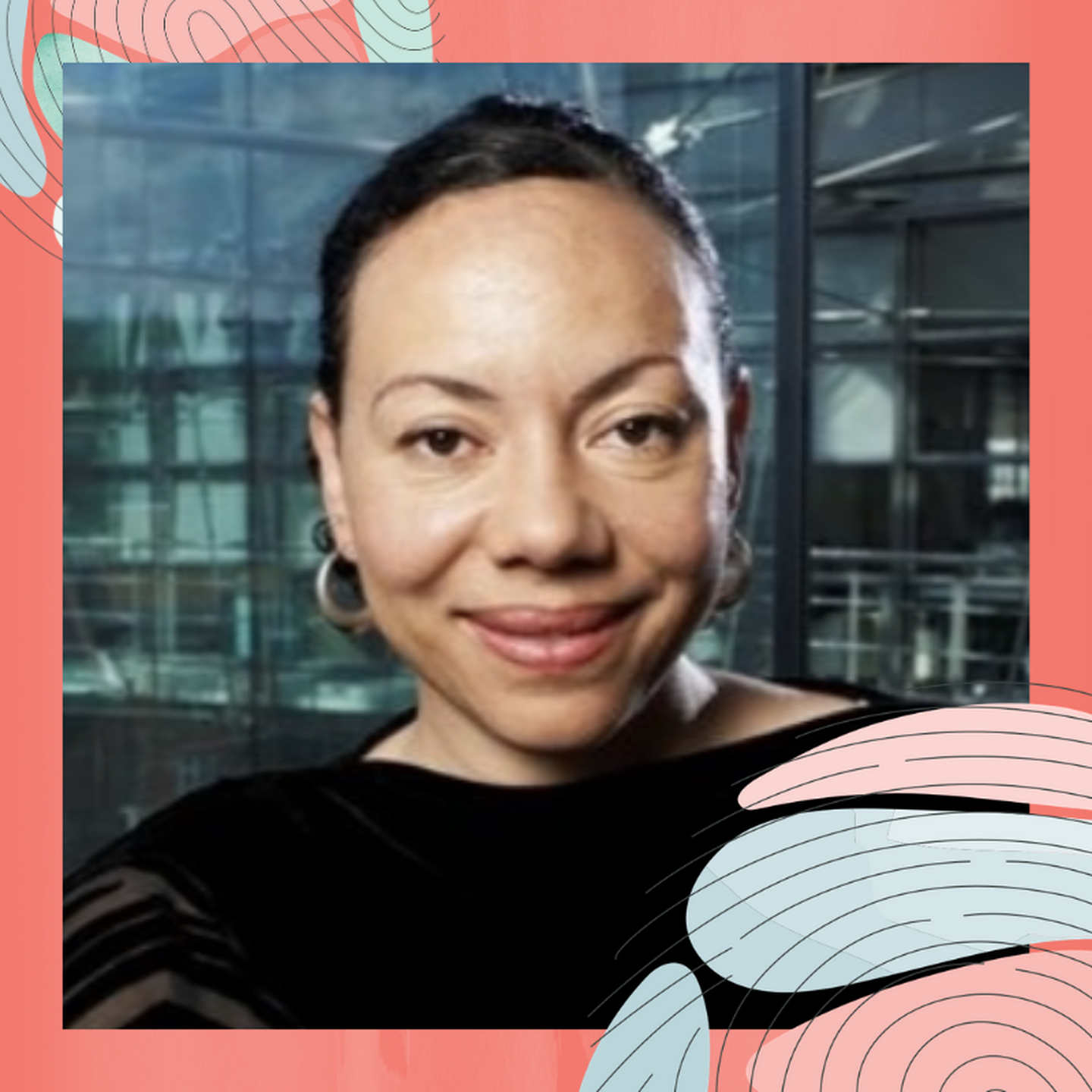 Oona King is Snap's first Vice President of Diversity and Inclusion and was most recently Google's Director of Diversity Strategy. She's also a former member of the British Parliament with the Labour Party and a former Senior Policy Advisor and speechwriter to the Prime Minister.
What she teaches us: That one individual has the power to make a huge impact
In 2016, Oona introduced an amendment to Parliament that requires all companies in the United Kingdom with over 250 employees to publish their gender pay gap. As a result, the law that she helped pass has had far-reaching influences across the UK, Silicon Valley, and beyond. 
Co-Founder and CEO, Awaken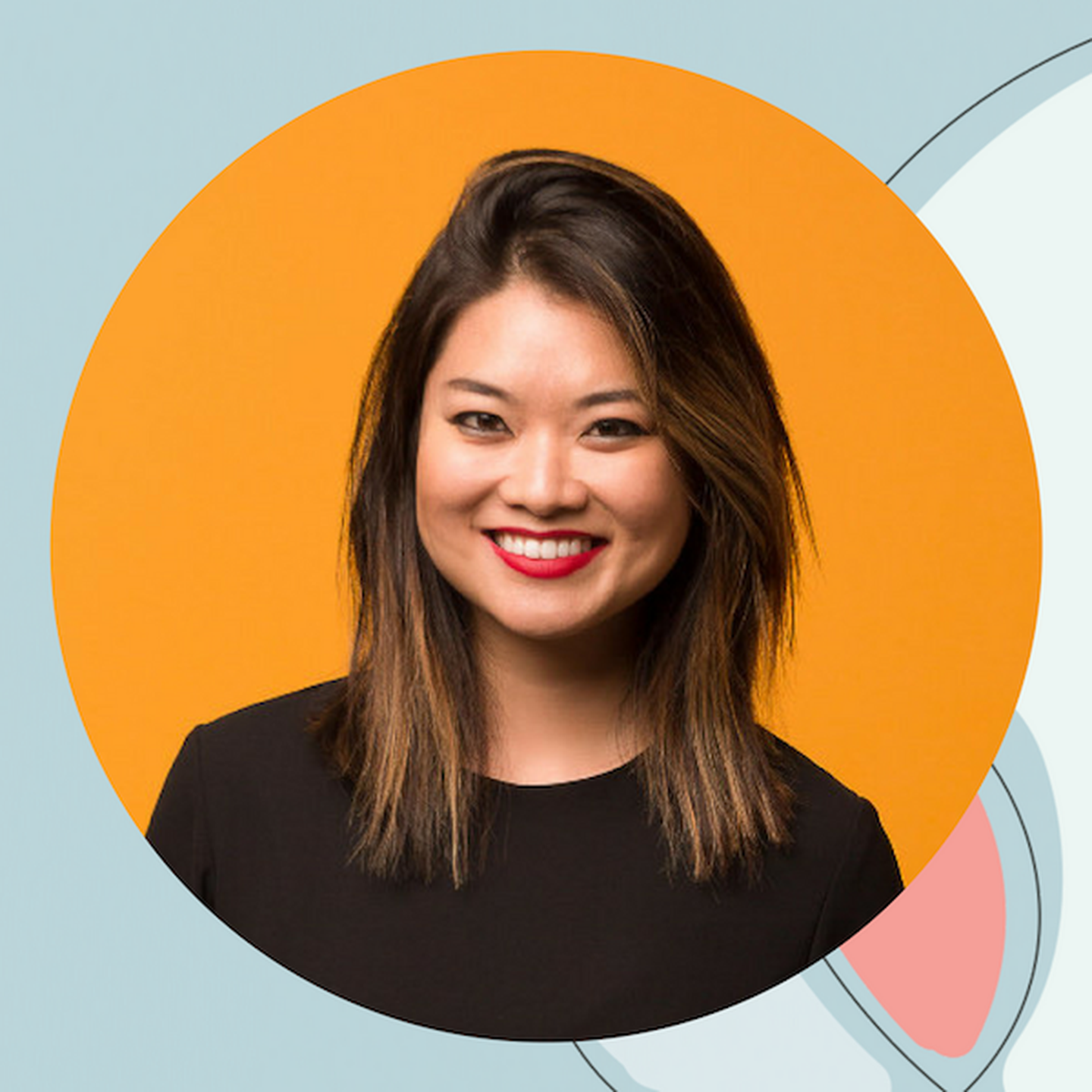 Michelle has been a social justice activist and community organizer serving on organizations like the San Francisco LGBTQ Speakers Bureau, UC LGBTIQ Association Steering Committee, San Francisco Human Rights Commission's Advisory Committee, and LYRIC youth nonprofit's Board of Directors. Awaken offers interactive, thought-provoking workshops that enable today's workforce to address tough diversity and inclusion, leadership, and culture questions head-on. Their mission is to create a compassionate space for uncomfortable conversations to develop inclusive leaders and teams.
What she teaches us: The truth about unconscious bias training
The 'unconscious bias training works vs. doesn't work' debate is too reductive."
Michelle is a great person to go to for advice on thinking critically about the debate and deciding what's best for your workplace.
Bonus: Managing teams in times of political trauma — what to do, what to say to boost psychological safety.
Professor and author, Kennedy School of Government at Harvard University
Iris Bohnet, the Albert Pratt Professor of Business and Government, is the Academic Dean of Harvard Kennedy School. As a behavioral economist, she combines insights from economics and psychology to improve decision-making in organizations and society, often with a gender or cross-cultural perspective.
What she teaches us: Gender equality as a moral and business imperative
Iris uses behavioral design as a solution to de-bias organizations instead of individuals, making changes that are impactful.
Head of Diversity and Inclusion, Pinterest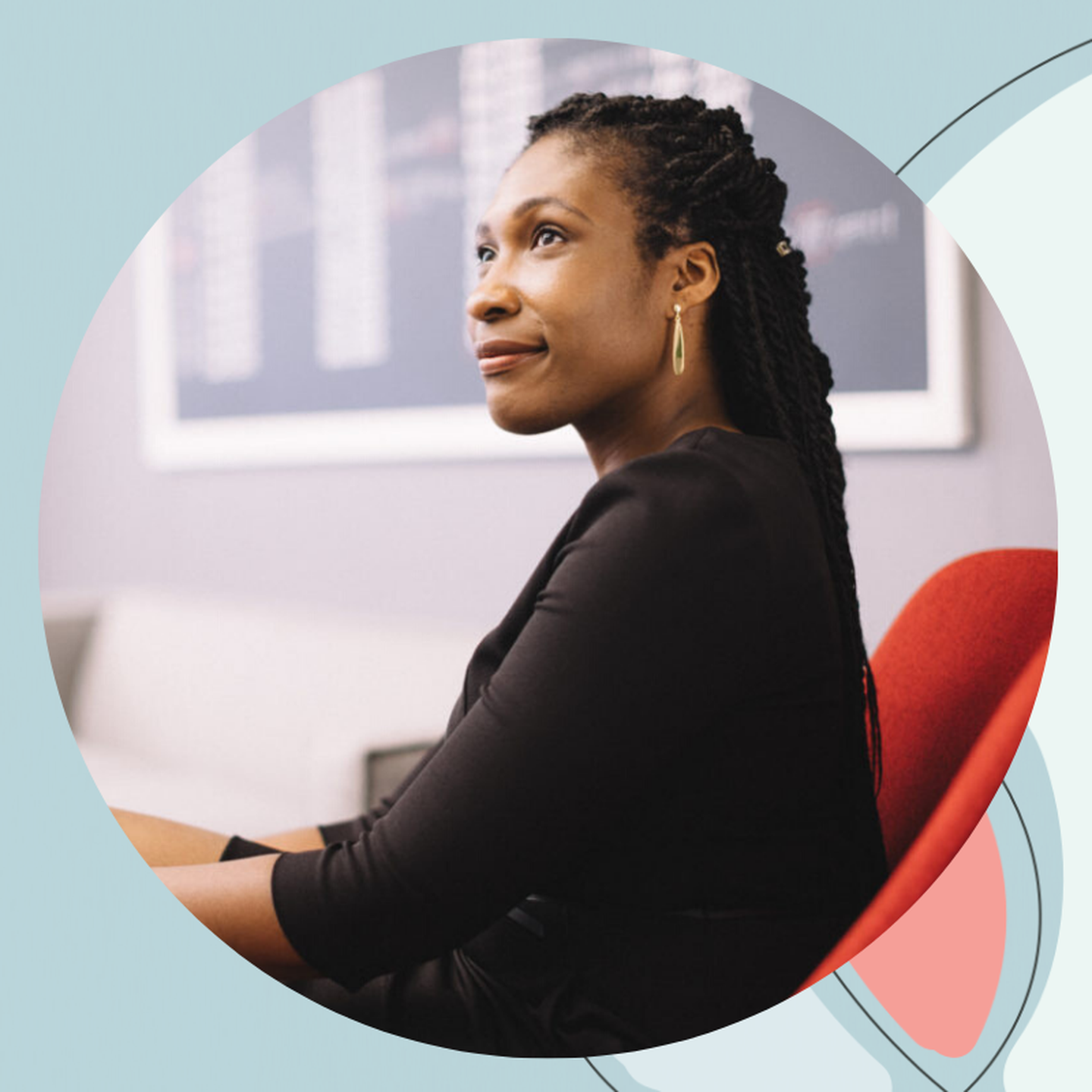 Candice Morgan leads strategy and programs at Pinterest to enhance a diverse and inclusive company. She has over a decade of experience in diversity strategy and practice from her time at Catalyst, the leading nonprofit for research, advisory, and practices on women in business,  and is a frequent speaker and advisor at conferences and events worldwide.
What she teaches us: How to bring diversity to tech products
As part of her role, Candice thinks of initiatives to bring more diversity to the Pinterest product. One of the initiatives she's currently working on with the engineering, product, and design teams is developing features like skin tone ranges, making the Pinterest search more inclusive.
Founder and CEO, The Memo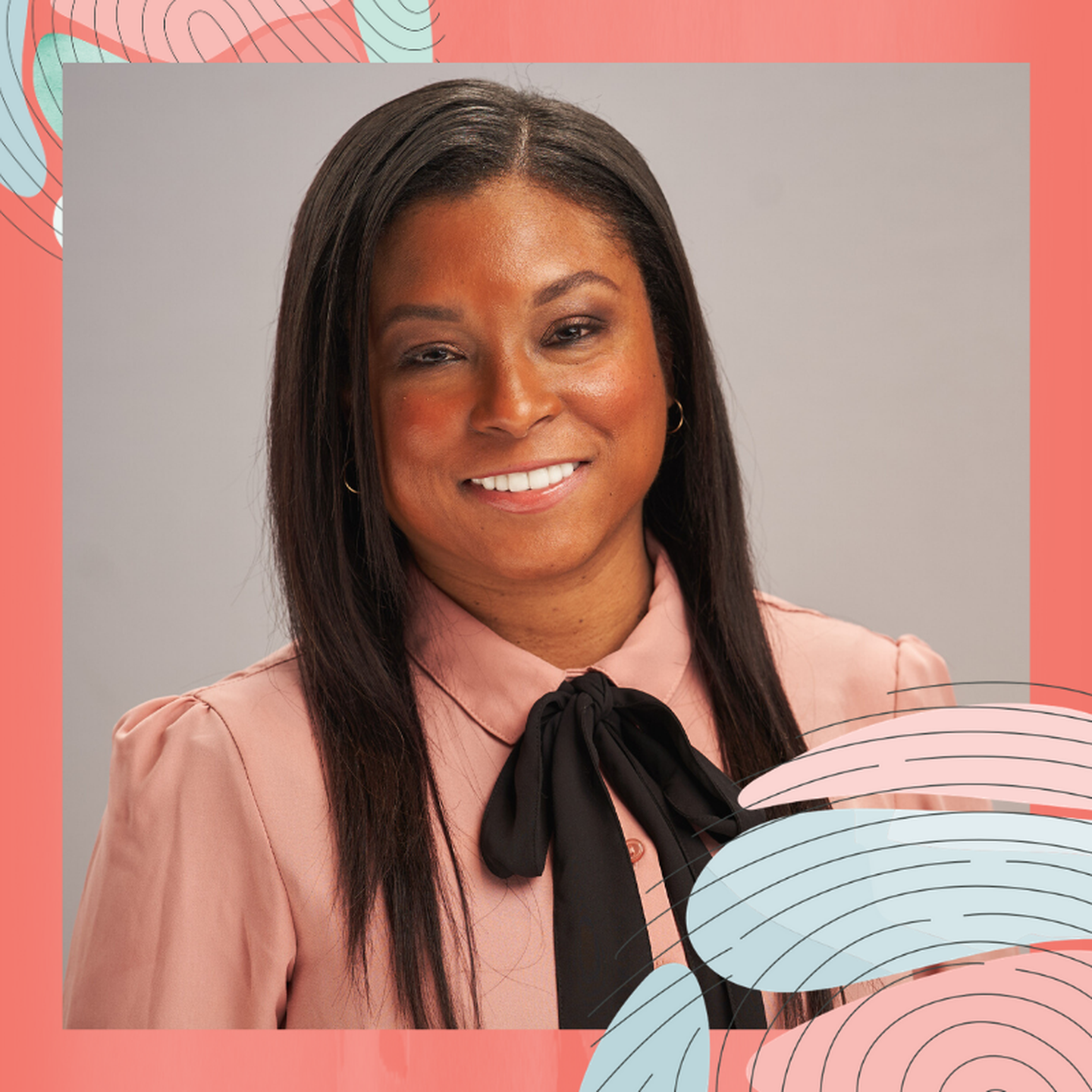 Minda Harts is a seasoned speaker and thought leader on the topics of advancing women of color, leadership, equity, and entrepreneurship. She's an assistant professor of public service at NYU's Robert F. Wagner Graduate School of Public Service and the founder of The Memo LLC, a career development company for women of color. 
What she teaches us: Closing the racial and gender pay gap
Her book The Memo: What Women Of Color Need To Know To Secure A Seat At The Table shares the strategies and tactics women of color can use to succeed in the workplace. She also explains what people can do to actively create inclusive work environments.
CEO, Paradigm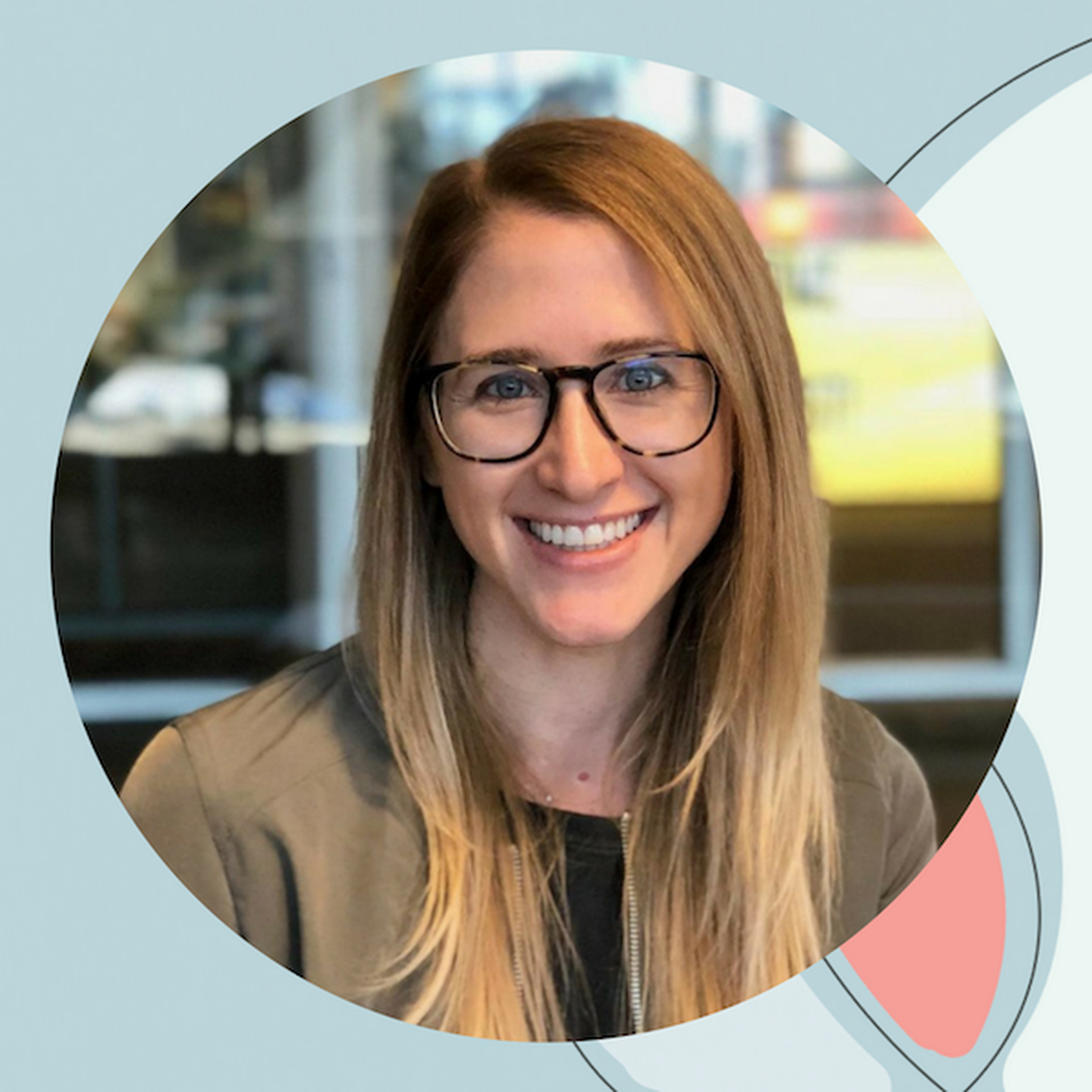 Before founding Paradigm, Joelle was a women's rights employment lawyer. As a Skadden Fellow at Equal Rights Advocates, she represented women in gender discrimination and sexual harassment litigation, and she advocated that local, state, and federal policies ensure equal pay and other workplace protections for women. Joelle's legal background highlighted the consequences that can result from companies failing to consider diversity and inclusion early and inspired her to found Paradigm.
What she teaches us: Why a diverse workplace can reduce cases of harassment and bullying
"Is this an organization where people feel like they can speak up and their ideas are going to be heard and valued? And you can imagine why in an organization where that's the case, harassment is less likely to happen because you're going to have a culture where people are speaking up when they see things that are potentially problematic."
VP of D&I, Charles Schwab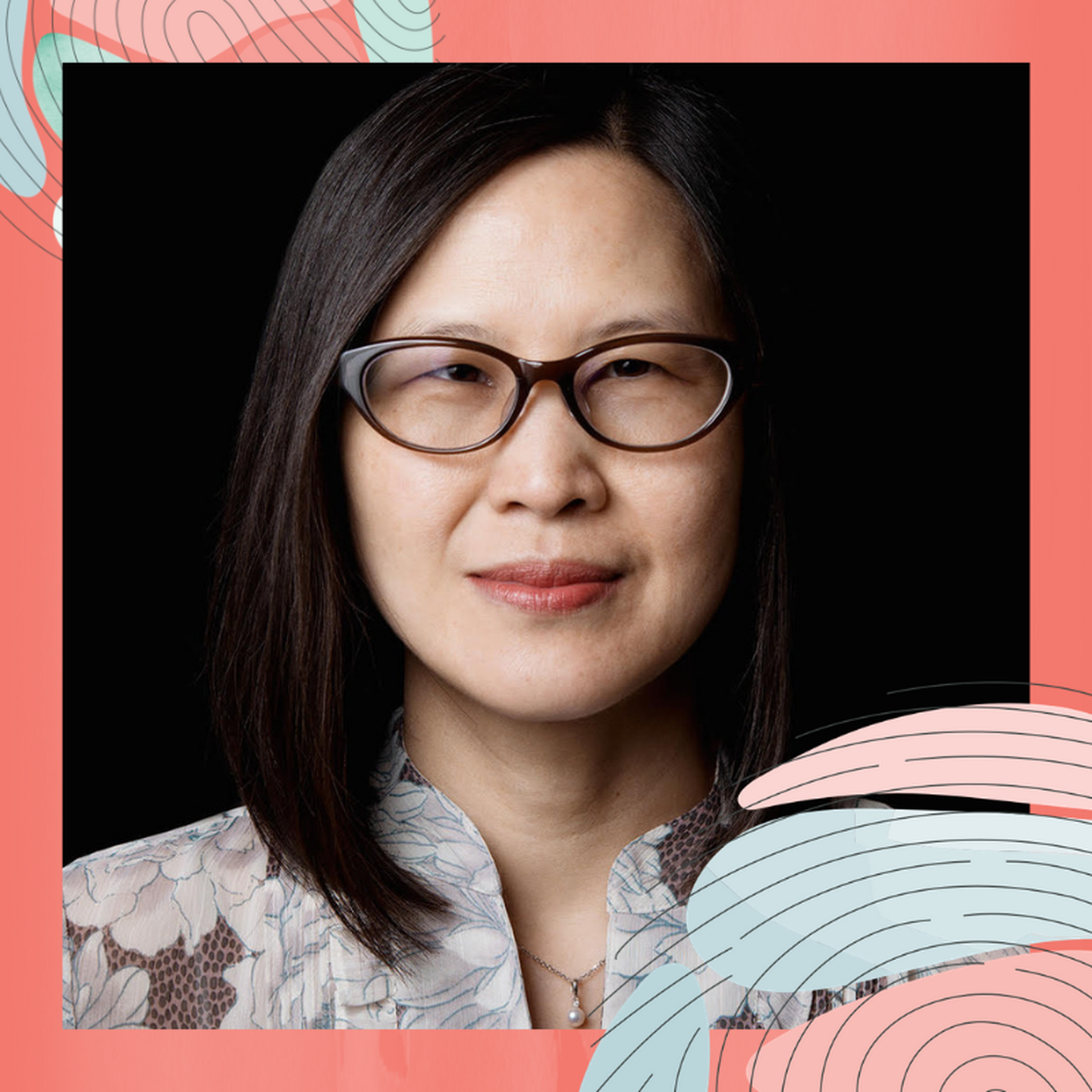 Cynthia Owyoung is an integrated Talent Management and Diversity Leader who's been building great talent and the best places to work for more than twenty years.  Throughout her accomplished career, she's had a passion for developing diverse leaders at all levels. She is an expert in applying qualitative and quantitative research to gain unique employee insights and create innovative employee engagement strategies.
What she teaches us: 3 strategies to help underrepresented talent thrive at your company.
"A lot of companies treat Employee Resource Groups (ERGs) as volunteer organizations with a focus on building a community of support around a particular affinity. This perspective needs to shift. ERGs should be seen as business-related resources aligned to strategic goals––one of which is to develop the next generation of leaders inside the company."
Co-Founder and CEO, Feminuity
Dr. Sarah Saska is an academic turned entrepreneur. Using an evidence-based research approach, Feminuity supports innovative companies to embed diversity and inclusion into the core of their business. While pursuing her Ph.D. at Western University, Sarah developed research on the importance of diversity in innovation. She then became a fellow at MaRS Discovery District to get the support needed to put her research into practice. 
What she teaches us: Why it's time to take diversity debt seriously.
"Diversity debt begins with a few co-founders, bootstrapping in the early days, with a 'get shit done' mindset. Such a mindset doesn't typically include a focus on diversity, and when it does the focus is viewed as 'nice to have."
VP of People & Culture, Reddit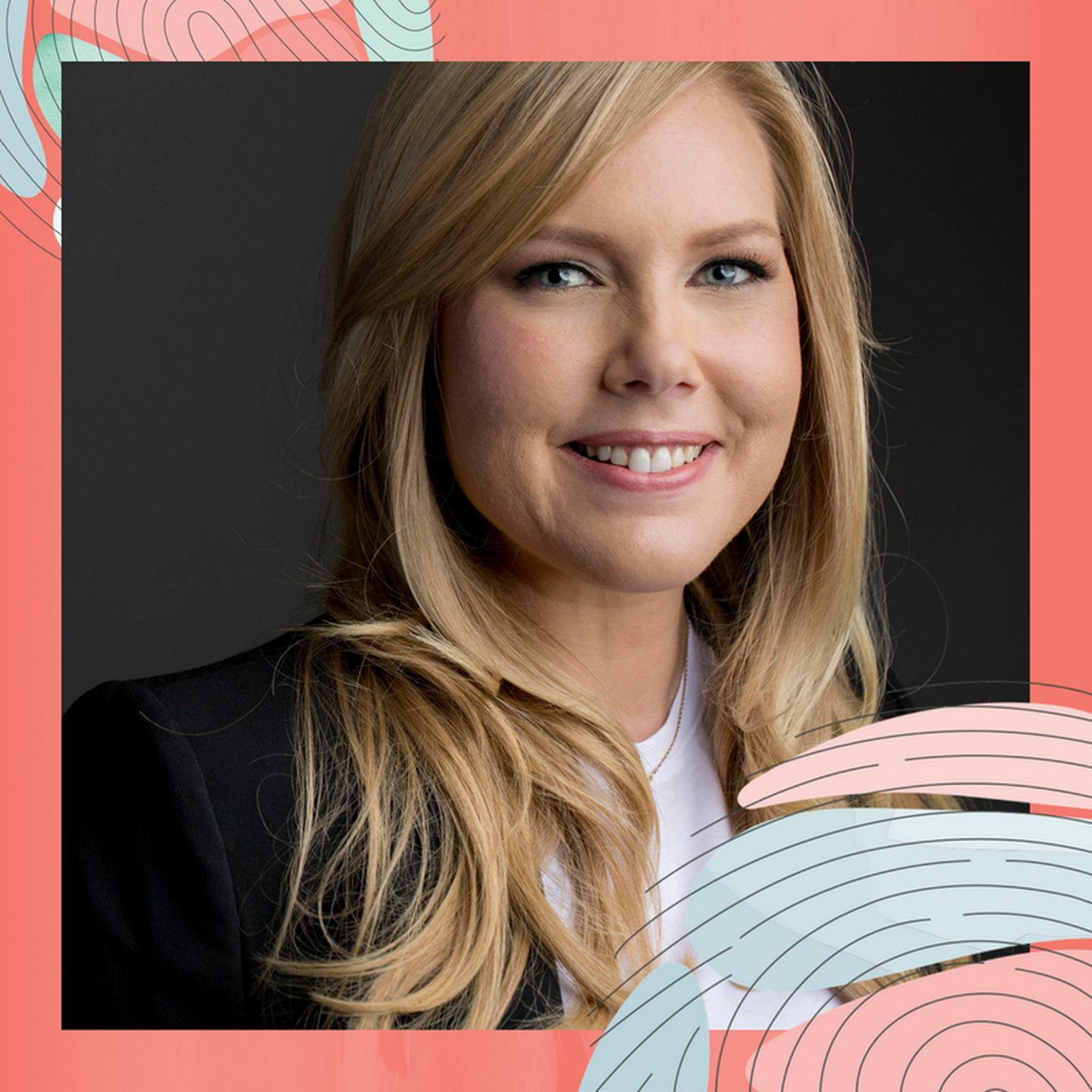 Katelin is passionate about building scalable, inclusive institutional cultures. She started her career alongside the storytellers at Pixar Animation Studios, where she was first introduced to the idea of intentional cultural development. One thread binds everything together throughout her career: enabling people through belonging to create beautiful, innovative products.
What she teaches us: Cognitive diversity matters, and diversity goes hand in hand with inclusion
"Your demographic diversity informs your experiential diversity, but there is a third bucket that people don't talk about frequently, and that's cognitive diversity. The part that is critical to support the diversity that you're bringing in through your recruiting processes is actually the inclusion part. When people talk about diversity and inclusion initiatives, they go hand in hand. You can't have one without the other."
Head of D&I, Fred Hutchinson Cancer Research Center
At the Bill and Melinda Gates Foundation, Aiko introduced the first campus-wide conversations on racial equity. Her leadership and launch of ERG's catalyzed the organization's visible presence and engagement in racial equity and D&I matters. Now at the Fred Hutchinson Cancer Research Center, she continues to lead the charge by creating and implementing the first organization-wide diversity & inclusion strategic plan, including the development of internal education, metrics, and dashboard.
What she teaches us: The traits to look for in a head of diversity and inclusion
"Learning is ongoing. The D&I field, taxonomy, approaches, and high stakes consequences of faux pas statements and actions are happening every moment and every day. The D&I leader should be all up in the mix with their finger on the pulse."
CEO Change Catalyst, and Founder, Tech Inclusion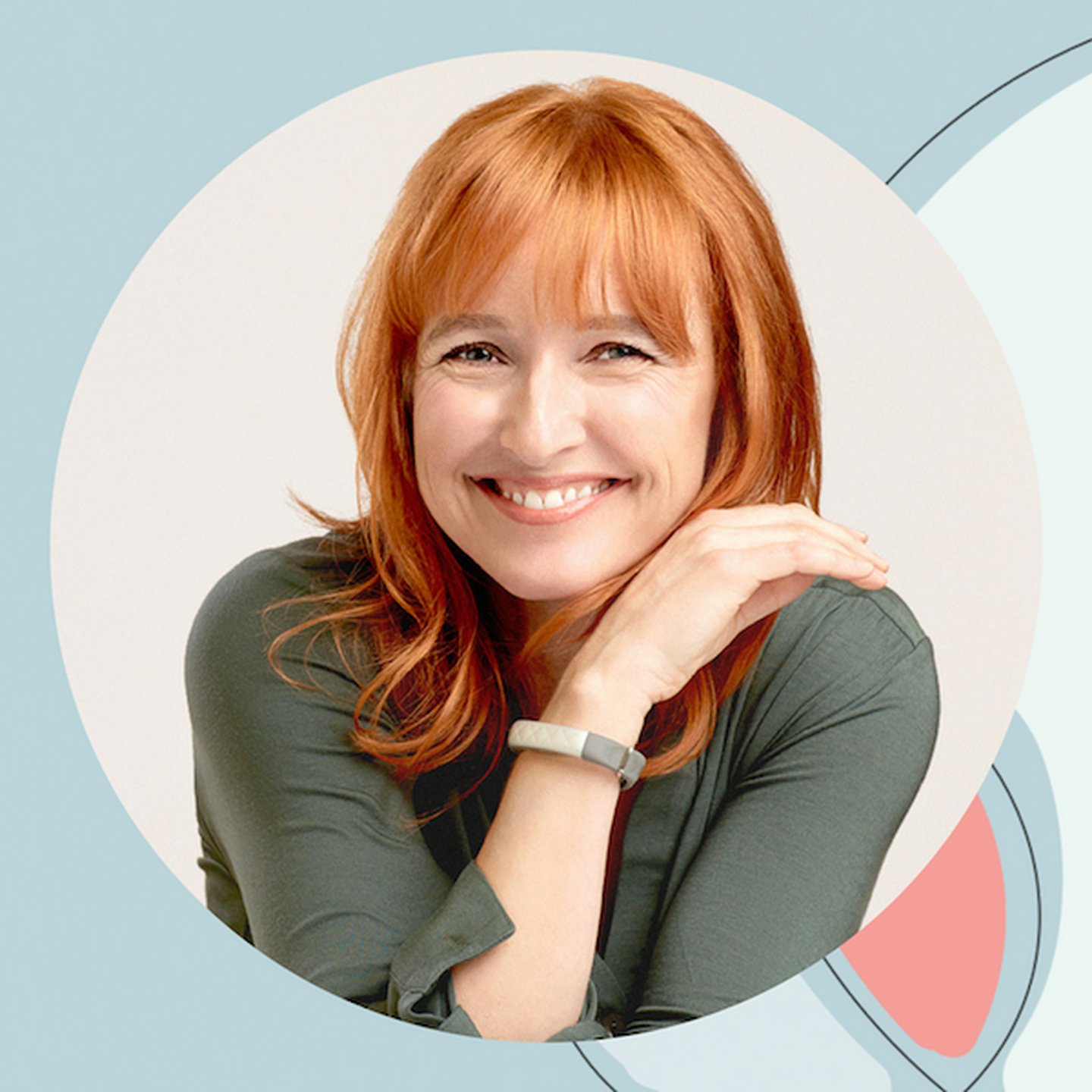 Melinda works in the tech industry, solving diversity and inclusion challenges. with a storytelling background and experience with large-scale culture evolution initiatives, she is a capable strategic advisor for global tech companies, tech hubs, and governments. For her, work includes the full tech ecosystem, from education to workplace, entrepreneurship, policy, and media.
What she teaches us: How to uproot systemic racism and sexism in venture capital
"Don't tolerate people and actions that keep other people from thriving. Don't allow anyone to make women, people of color, and people with disabilities feel unwelcome and inadequate. (The data says diversity and inclusion makes teams better, but your motivation should be to do the right  -  aka human  - thing)."
Global Head of Belonging, Inclusion & Experience, Coinbase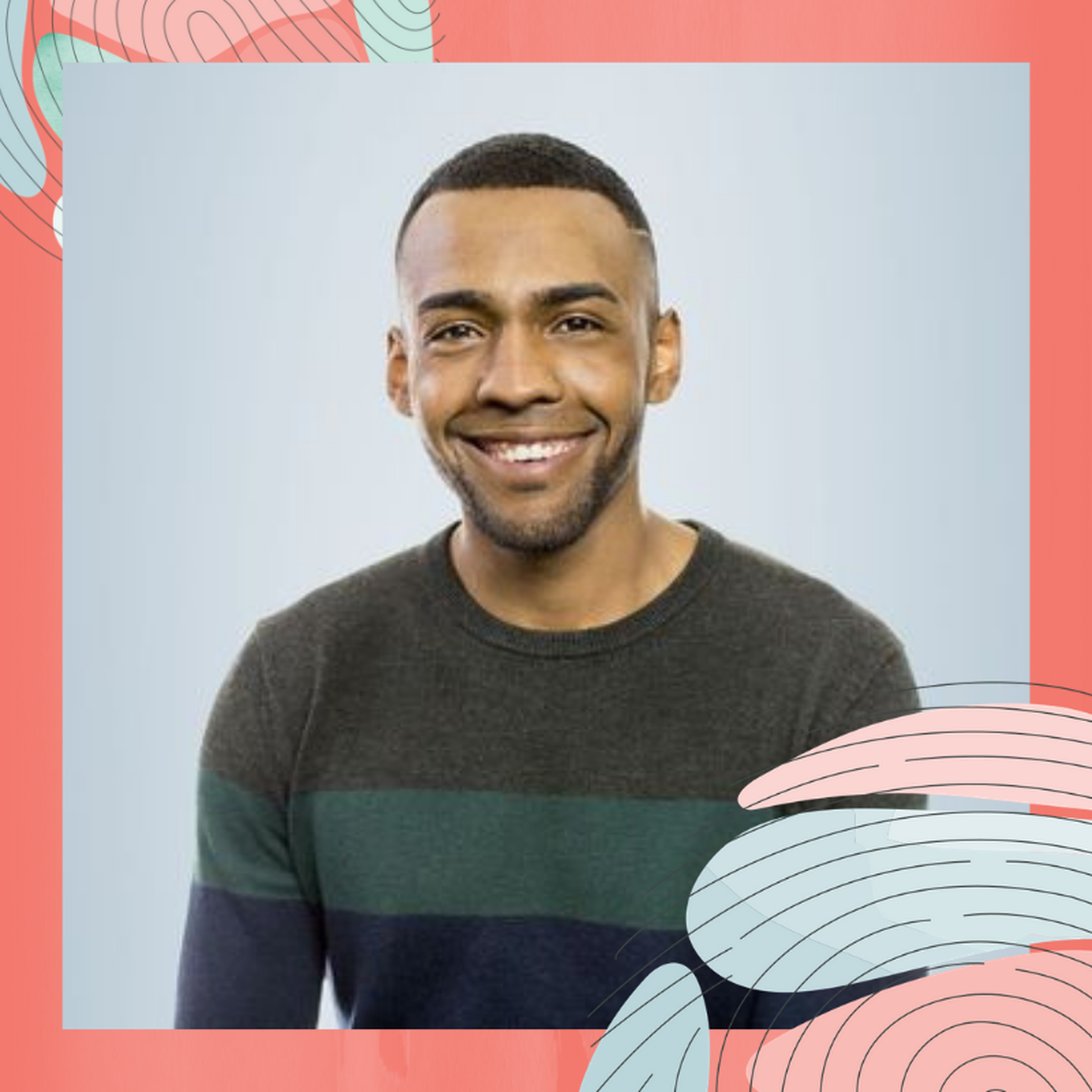 Tariq is an advocate who believes that individuals should not be defined by their life circumstances but empowered to defy them. He has experience in community organizing, coalition, and relationship building in political and personal spheres. He is well known for his work as Head of Inclusion and Diversity at Lyft. 
What he teaches us: How to launch diversity and inclusion programs where there were none before.
Learn Tariq's 5 p's during his time at Lyft: practices, partnerships, public accountability, programming, and policies.
Diversity & Inclusion Trainer and Consultant; Culture Design Expert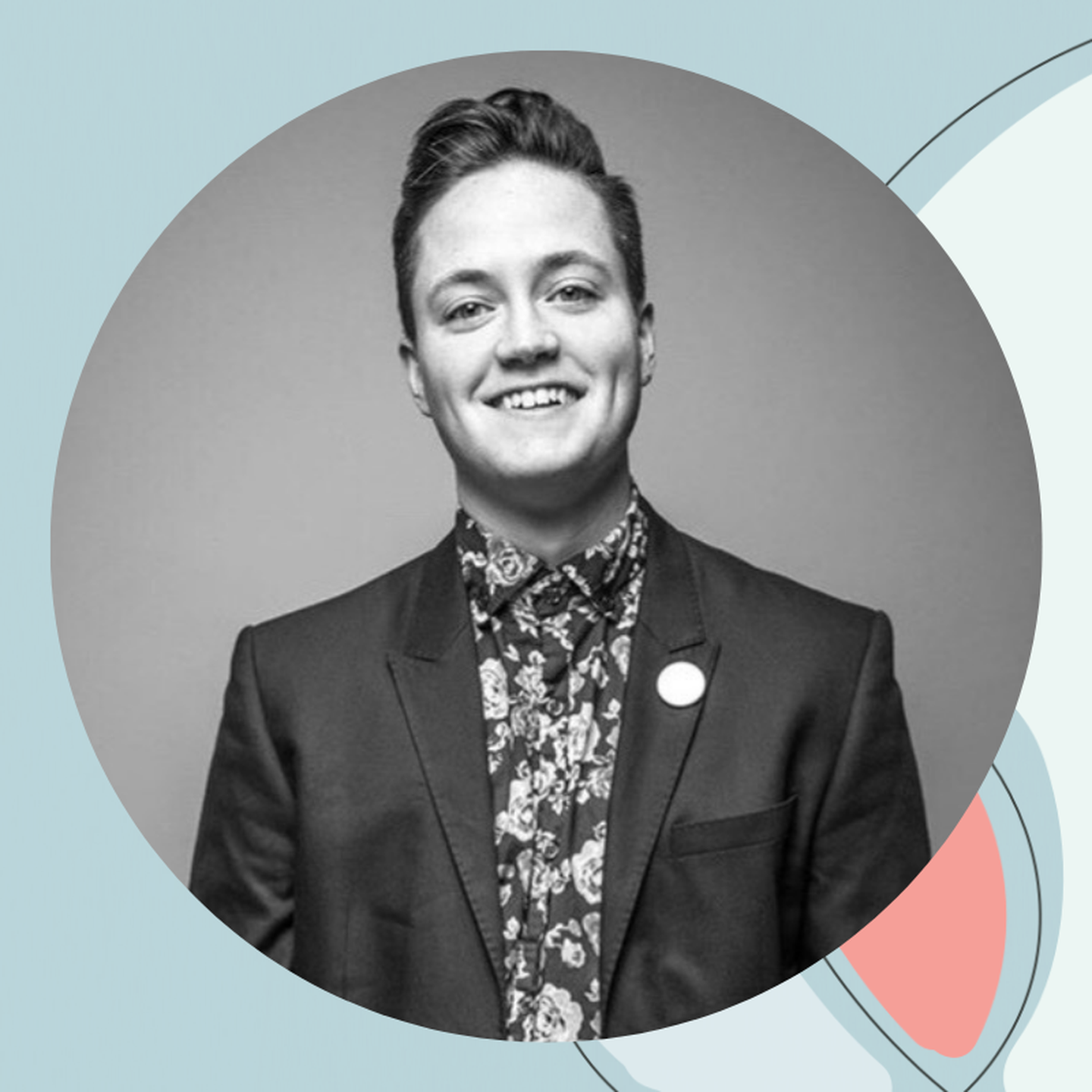 Aaron is a diversity and inclusion consultant who creates cultures where people of all identities thrive. He has a decade of experience in diversity & inclusion, facilitating culture design programs everywhere from elite consulting firms to start-ups to large government agencies. As a white, gay, transgender man, he specializes in LGBTQ inclusion, gender equality, healthy masculinity, and white allyship.
What he teaches us: 5 keys to transgender inclusion.
"Update your intake forms and cultural policies regarding names and pronouns. Leave space for people to distinguish between their names and what their legal paperwork says. Make check-ins about names and pronouns a regular part of your culture. If you can ask people in an icebreaker what animal best captures their personality, you can ask them about their pronouns!"
Bonus: 4 steps to creating your truly inclusive culture. 
Co-founder and Principal Analyst at RedThread Research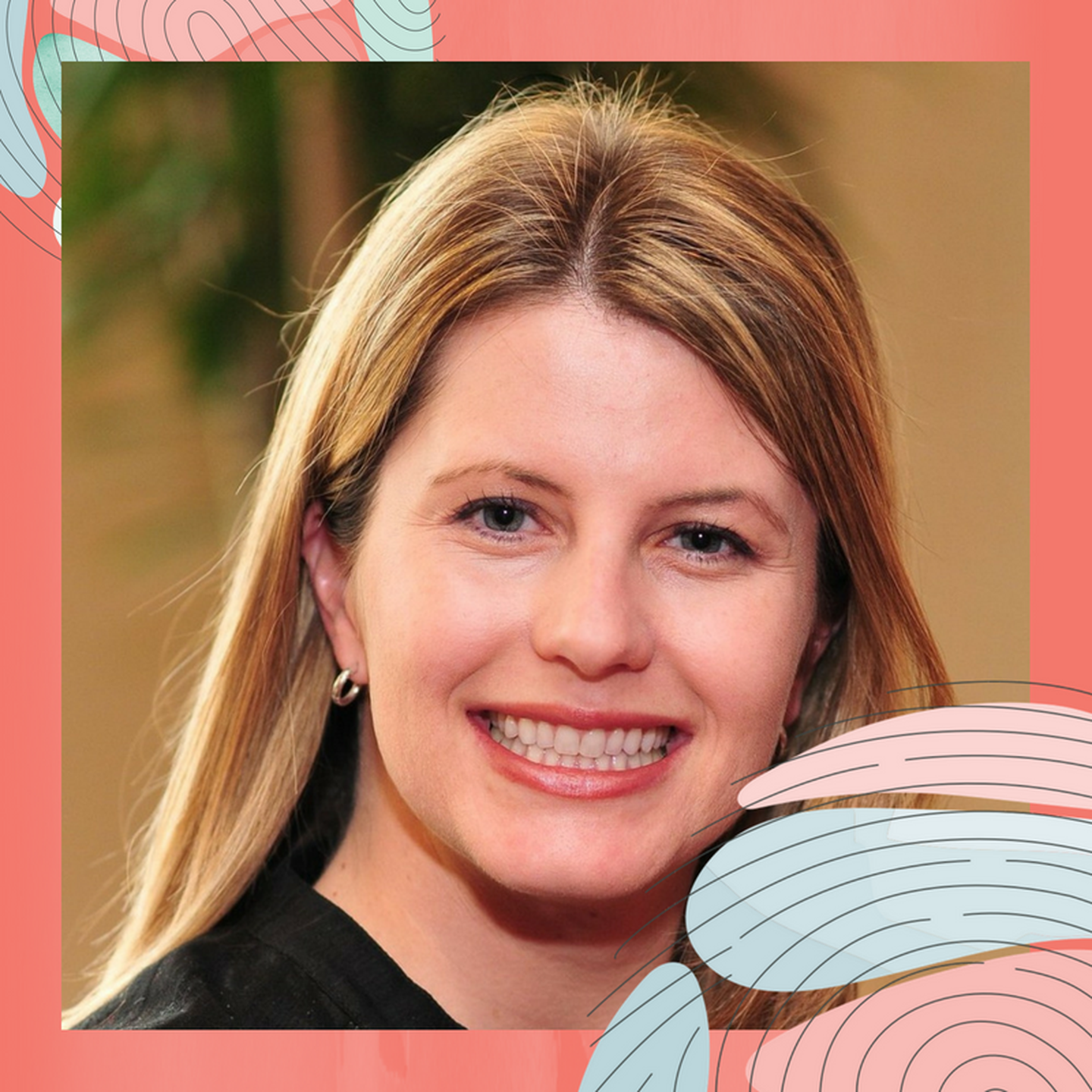 Stacia helps companies learn how to enable their people by providing insights on talent, technology, and a better way to work.  She is an analyst, researcher, speaker, thought leader, and writer on the topics of talent management, leadership, diversity and inclusion, and HR technology.
What she teaches us: The diversity and inclusion maturity model
"Senior leaders should be out front, very visibly supporting diversity and inclusion."
Diversity and inclusion technology is a category that is exploding with new vendors and approaches and can potentially scale and transform how we approach D&I.
CTO, Obama Foundation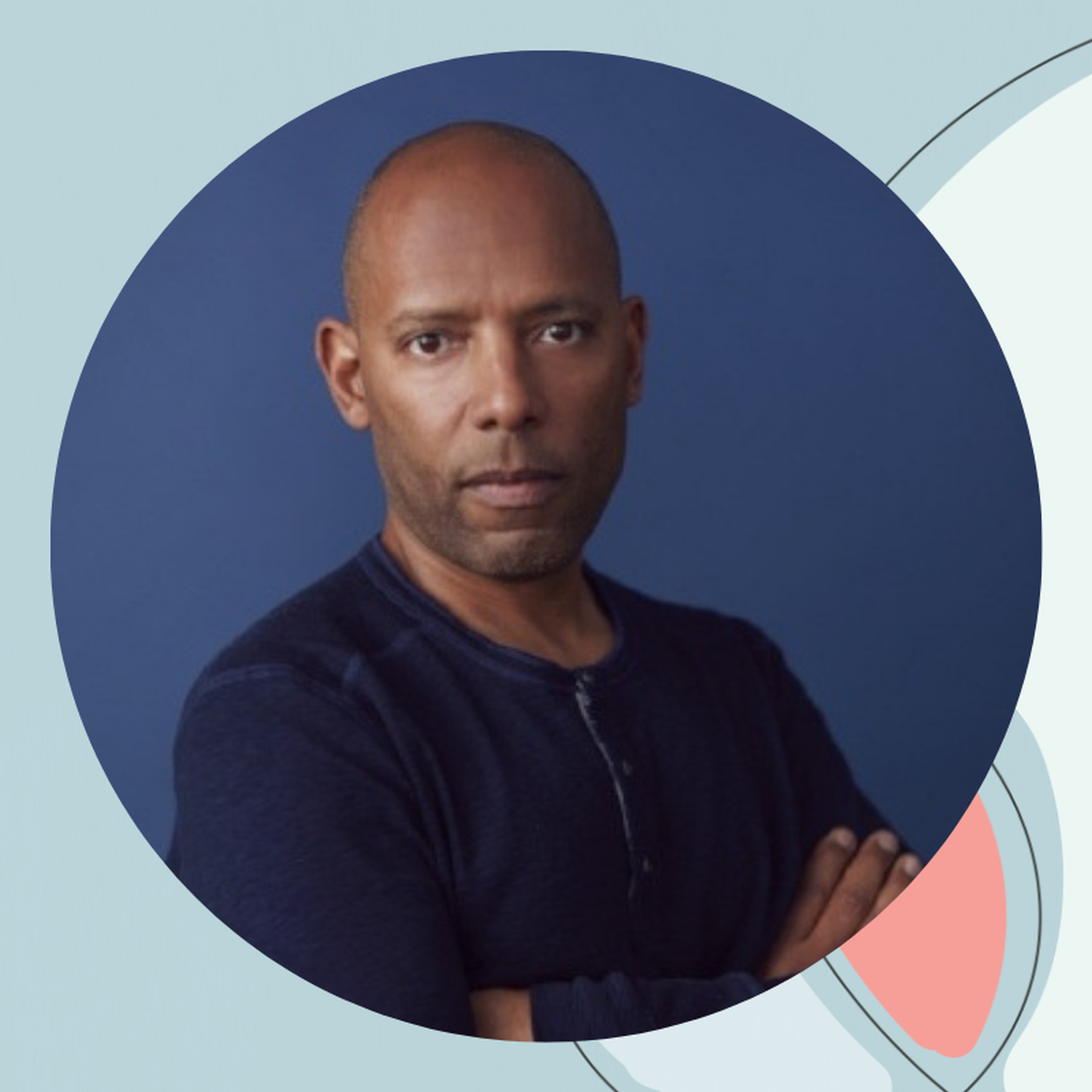 Leslie has a wealth of experience building, motivating, and managing globally distributed teams with different cultural backgrounds. He is an expert at designing and implementing development best practices to support geographically distributed teams.
What he teaches us: How to use people data to create inclusive companies
"Help leaders get comfortable with being uncomfortable. It doesn't matter if you don't have an answer. It doesn't matter if you don't have a solution. If you share the data people will come to you with solutions. It helps everyone learn, it helps everyone get better."
Diversity and Disability Integration Specialist Managing Member at Bradshaw LeRoux Consulting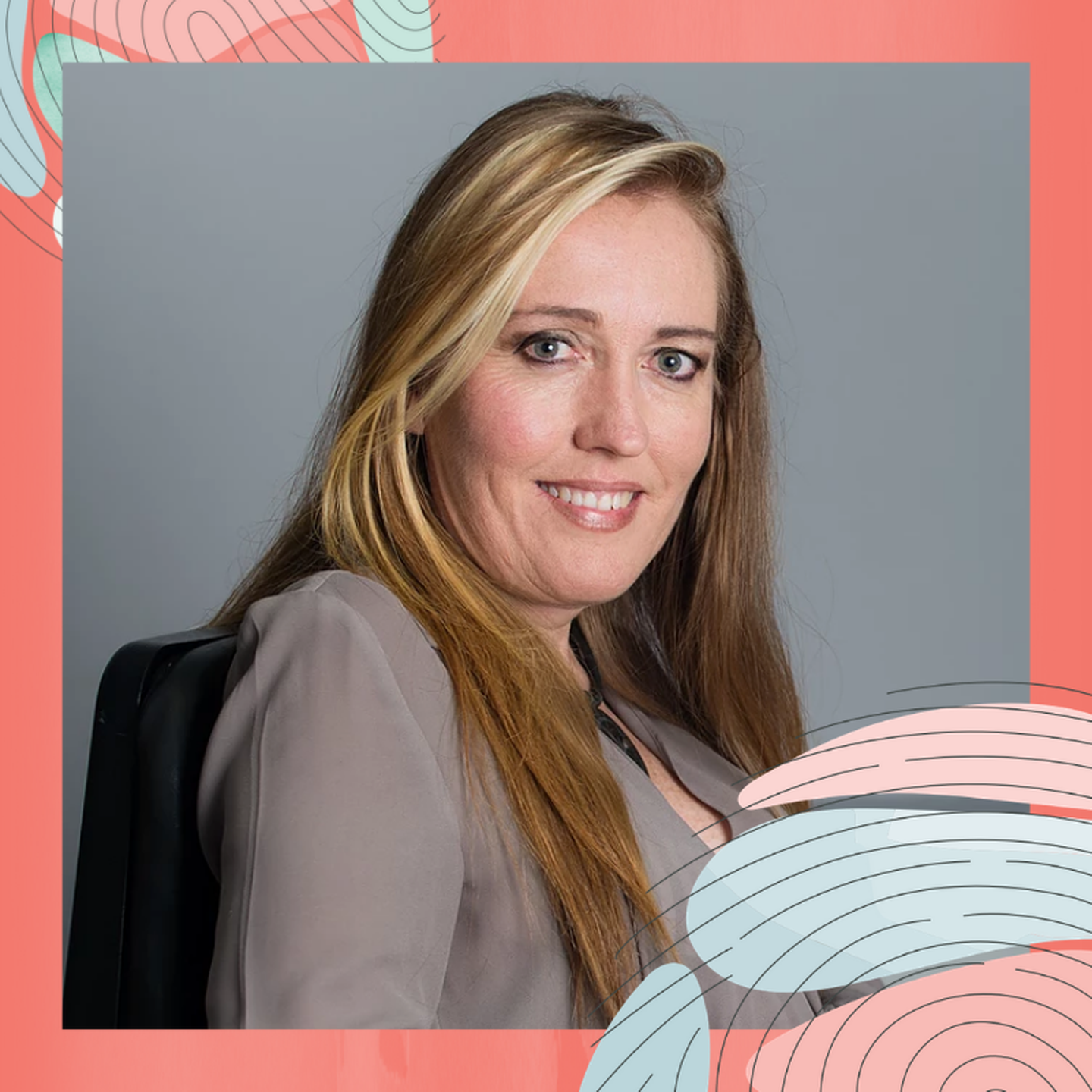 Lesa is a leading specialist in creating disability-inclusive cultures at organizational, governmental, and societal levels. She combines her professional experience with her personal journey as a person with a disability to deliver an impactful message of the value of diversity in today's world. Lesa and her business partner, Nicky Le Roux, started Bradshaw Le Roux Consulting in 1998 and are considered leading specialists in sourcing, placing, and integrating people with a disability into the world of work.
What she teaches us: How to be inclusive of people with a disability in the workplace
"We see the disability, and we judge people's abilities based on that. The problem in the workplace is if you have low benchmarks, then you don't see the value that the person can actually add to your organization."
Co-founder and CEO, Argo Collective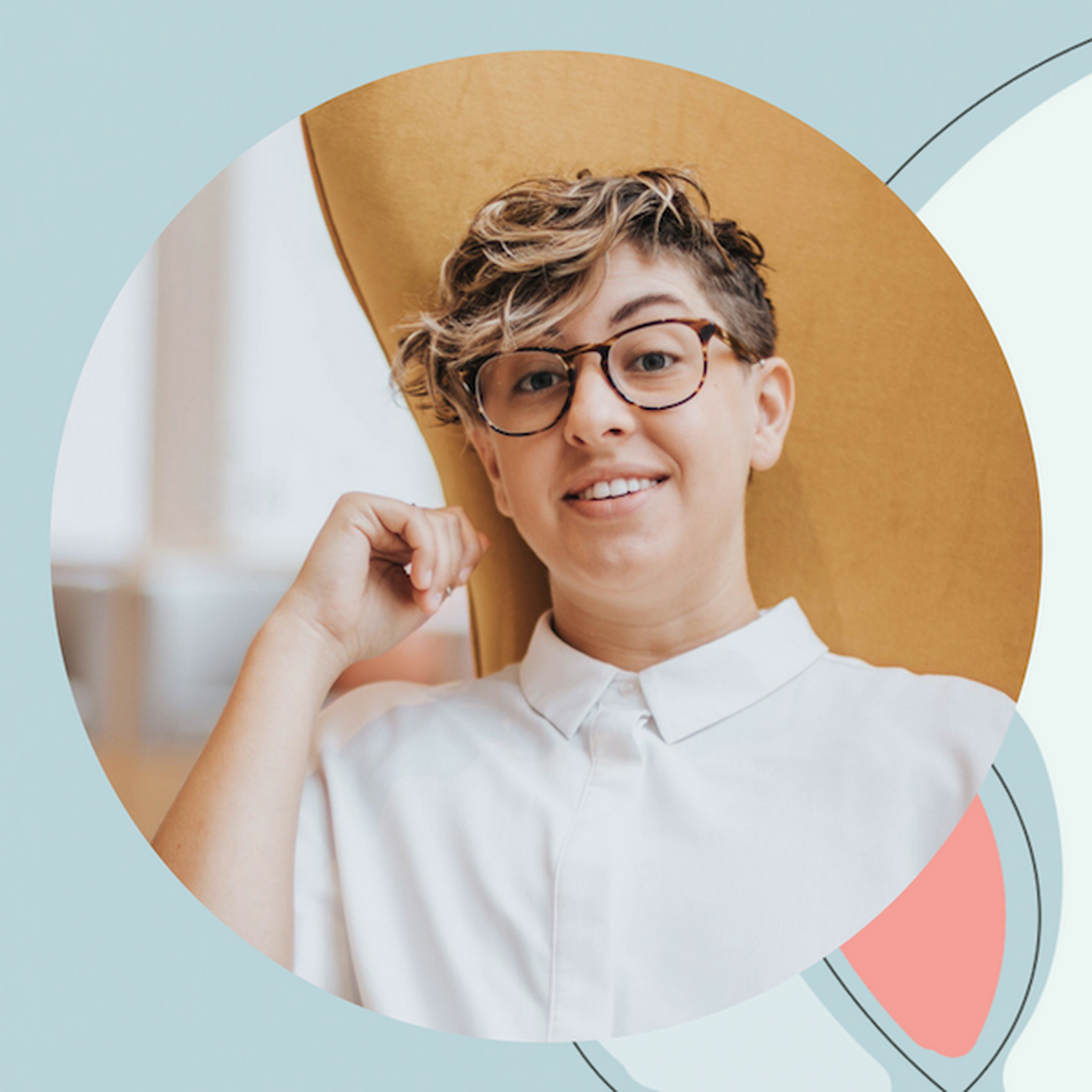 Jay is a nonbinary inclusion strategist and facilitator who specializes in workplace and product inclusion for innovative communities. With a Master's degree in Gender Politics and Education from NYU, Jay founded Argo Collective to help teams innovate their products, so they're not only more inclusive but more successful. Argo works with companies of all sizes to build a tactical plan to improve their products and innovate new ways to serve a more diverse (bigger) market, increasing their revenue, all while having a net positive impact on the world.
What they teach us: 10 gender inclusion hacks
"We know "Hey, guys" is a common default greeting. While it may seem harmless, you might be misgendering* someone and not even know it. Try using y'all, friends, folks, people, team, everybody, or everyone. Challenge yourself by omitting "guys" for an entire day."
Global Head of Diversity & Belonging, Atlassian
Currently: Global Head of Equitable Design & Impact, Culture Amp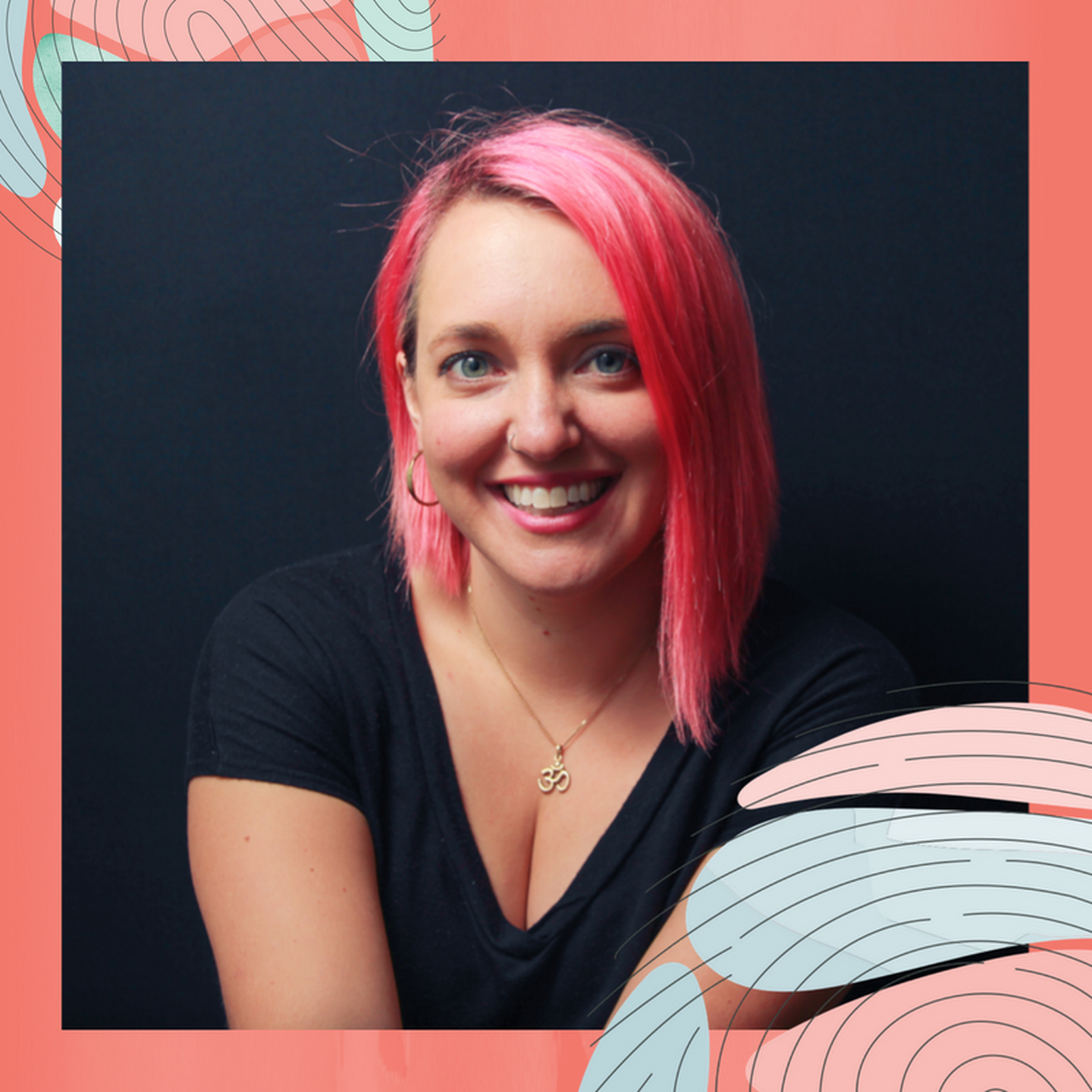 Aubrey works cross-functionally to provide opportunities for everyone to join Atlassian and have the chance to do their best work. Her influence covers the talent lifecycle from increasing access to technical education for underrepresented minorities through recruiting, retention, and advancement of all Atlassians. She relies heavily on empirical social science in her work and has developed a new team-level paradigm for external diversity reporting. It's her belief that leading with empathy is key to creating meaningful, sustainable change and highly effective teams.
What she teaches us: How to combat diversity fatigue.
"People are tired of talking about diversity and inclusion, frustrated by talks not turning into impactful actions, and overwhelmed by the number of issues to address and the scope of what must change. While respondents continue to say that they care about diversity and inclusion, action declined across the board."
Design Thinking Facilitator, Gender Inclusion Strategist, Argo Collective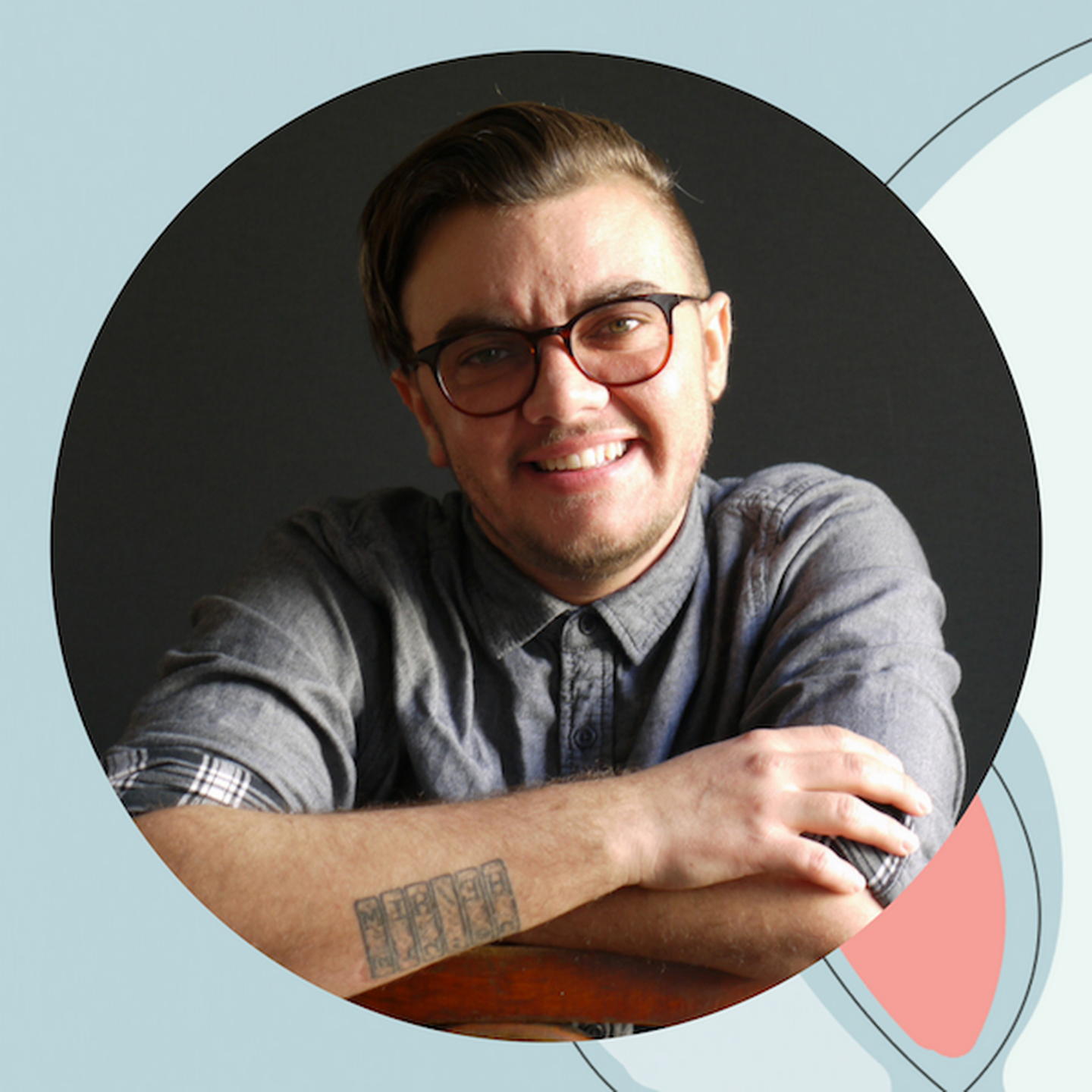 Max is a trans-masculine workplace inclusion strategist and co-founder of Argo Collective. Drawing on their extensive background in design, they train organizations to use creativity, empathy, and collaboration to tackle workplace inclusion challenges. For the past 12 years, they worked as a User Experience and Service Designer, guiding Design Thinking workshops for an array of organizations, from startups to Fortune 50 companies.
What they teach us: Why you should put pronouns on your email signature and LinkedIn profile 
"For a cisgender person (a person whose gender is in alignment with the sex they were assigned at birth- more on that another time!) there is little to no risk in sharing your pronouns. For a person who is transgender or nonbinary, sharing pronouns can be a bit riskier. That's why we ask cisgender people to lead the charge by sharing pronouns. It normalizes the process, has little risk, and actually makes for a safer environment for everyone."
Bonus: Rethinking masculinity in the workplace
Diversity and Inclusion Partner, Forshay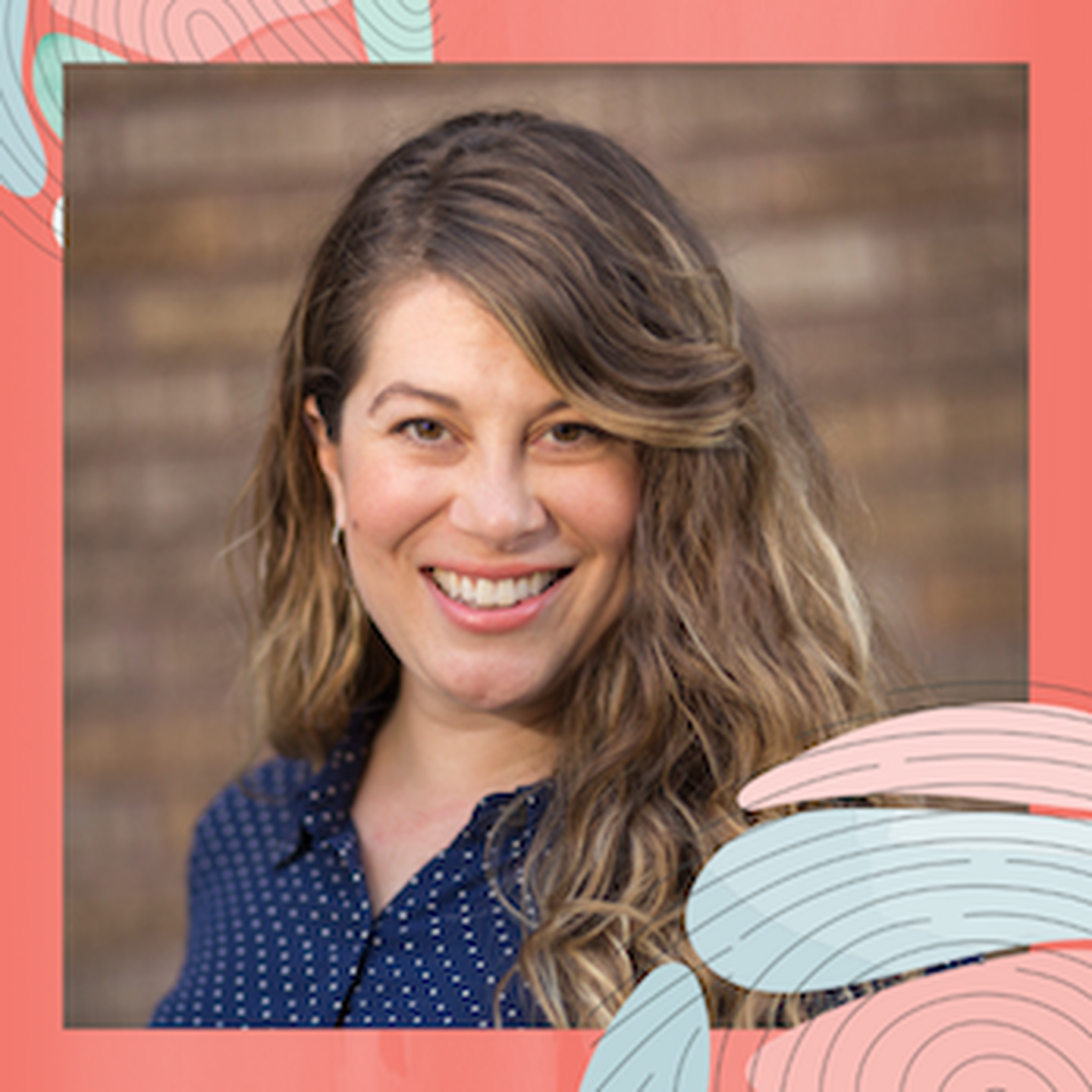 Lauren is a scientific expert on diversity and inclusion, with a specialty in belonging. After 20 years of doing social science research, she now transforms data-driven insights from science into easy-to-use "small wins" strategies to create diverse and inclusive workplaces. Her passion is using data, design-thinking, and empathy to design inclusive workplaces where people feel a sense of belonging and can work at their highest level.
What she teaches us: It's all about bringing the head and the heart together to drive lasting change
"Small wins add up to big impact. Using data and evidence-based tools to drive strategy + storytelling and empathy-building to support change management is where the magic happens."
Founder and CEO, Atipica
Laura is a proud immigrant raised in Silicon Valley who has worked in tech since her first internship with Hewlett-Packard at 17. She has since joined teams at Google, YouTube, Jawbone, and Twitter, where she was a founding member of the International team. It was her passion for diversity in tech that inspired her to start Atipica.
What she teaches us: How to use machine learning and AI to build empathy and change behavior
"The metrics and the algorithms can help us push for equality, and we should strive for equity. It's not just about having data and setting it aside, we need actionable items to create a workforce that's equitable for everyone."
Founder at Level Playing Field Institute and Partner at Kapor Capital
Freada is a Founding Partner of Kapor Capital, which invests in seed-stage tech startups that create positive social impact by closing gaps of access, opportunity, or outcome for low-income communities and communities of color. She is also a founding member at Project Include, a community of women in Silicon Valley working to provide practical, effective diversity and inclusion recommendations for tech companies.
What she teaches us: Venture capital has a blind spot on diversity and inclusion
"Without a commitment to diversity and inclusion starting from the top levels of leadership within the VC community, within individual firms, and within startups, VC will continue to replicate biases in their hiring and promotion of investors and, in turn, replicate biases in the founders they invest in and the amount of capital invested."
Director of Diversity and Inclusion Programs, Women 2.0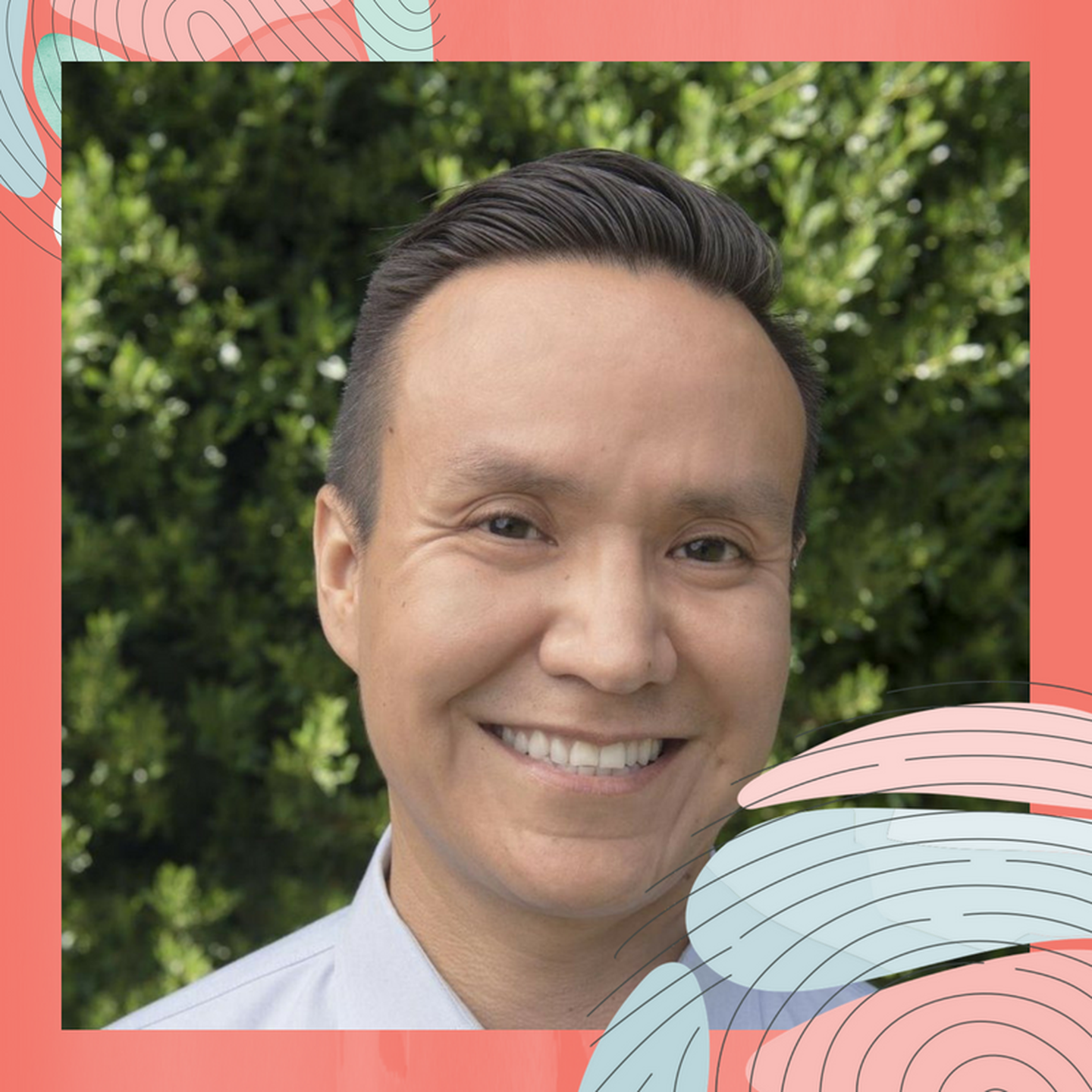 Matthew's background includes work as COO at both Jurispect - in regulatory FinTech compliance - and FWD.us - working towards intelligent immigration reform. He was on the Global Ethics and Compliance founding team at Google, where he had responsibility for training and investigations, metrics, and compliance technology procurement.
What he teaches us: Books that anyone interested in D&I can learn from
There is always more to learn and more people to learn from, as Matthew's list shows.
Founder, Tech Inclusion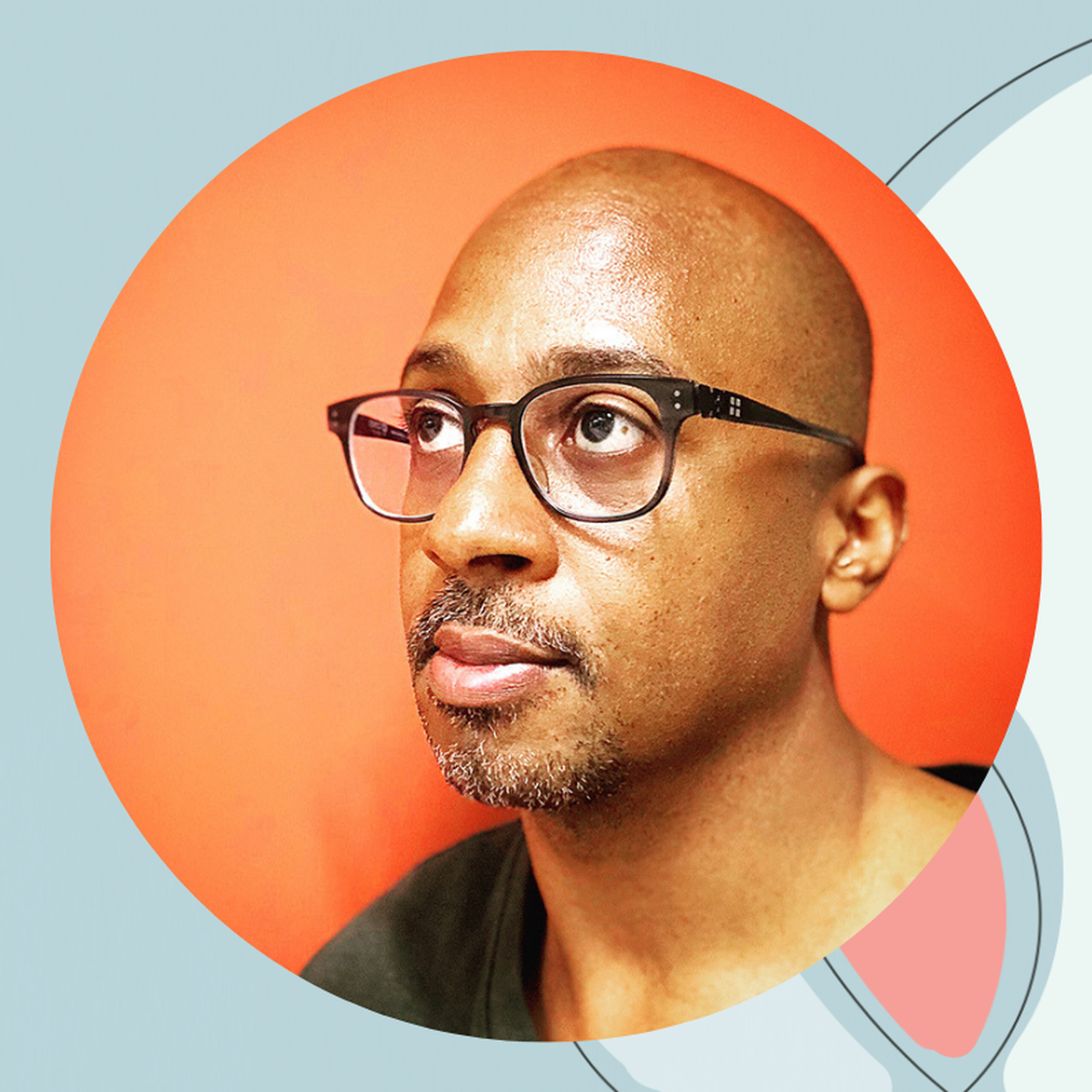 A serial entrepreneur, Wayne has experience building partnerships with both small and large companies. His advice on diversity and inclusion in tech has been featured in TechCrunch, USA Today, and The Wall Street Journal. His life goal is to educate entrepreneurs who are passionate about using technology to change the world. Through Change Catalyst and Tech Inclusion, he helps to build inclusive tech ecosystems through strategic advising, startup programs, and resources.
What he teaches us: How to confront depression and overcome imposter syndrome
"Discussing mental health has always been a taboo in America, in tech, and especially in the black community. Historically, conversations around mental health are seen as a weakness. I've started the process to learn more about my emotional state. First, I had to take responsibility for my mindset and then take action to work on my depression daily."
Learn more about diversity and inclusion at work
Get our latest research report
Download the report
Build a world-class employee experience today