The top 4 HR skills teams need in 2021
As we begin to re-enter a state of normalcy, employees want to see action. Workplace equity, hybrid work, and work-life-integration are just a few of the trends shaping the new employee experience. Businesses must plan their people strategy accordingly to keep up. 
In 2020, HR teams were forced to react to the many unexpected changes throughout the year. Now, 2021 presents an opportunity for businesses to be proactive and get ahead of changing employee expectations. To help you do that, here are the four skills you need to address real-world issues in your workplace and stay ahead of the curve on the employee experience in 2021 and beyond.
1. Listen to your employees
No one knows your employee experience like your employees. After all, they live it every day. But, you can't take a one-size-fits-all approach to life at your organization as no two employees will have the same experience. When it comes to improving your team's work-life balance, you need to call on new, diverse voices to provide additional perspectives to listen to and learn from. 
"It takes a self-aware leader to acknowledge they don't have all the answers, and it takes empathy to listen to others and find ways to support them," said Jenn Yee, former Senior Director, Learning & Organizational Development at HelloFresh. "During uncertain times, we are leaning into these EI principles to build trust and resilience at HelloFresh."
It takes a self-aware leader to acknowledge they don't have all the answers, and it takes empathy to listen to others and find ways to support them. During uncertain times, we are leaning into these EI principles to build trust and resilience at HelloFresh.
— Jenn Yee
Former Senior Director, Learning & Organizational Development at HelloFresh
How can your organization listen to its employees? Employee engagement surveys let your entire team tell you exactly how they feel about working at your company. Platforms like Culture Amp use powerful technology and people analytics to simplify survey administration, give you insight into the critical areas of your employee experience, and identify areas of opportunity and growth within your organization. 
2. Commit to DEI
While diversity and inclusion have always been a pressing workplace issue, it has taken a more prominent role in conversations around the future of work, thanks to the Black Lives Matter movement. Today's employees want to know how their employer is taking action to prioritize internal diversity, inclusion, equity, and belonging. People want to work for employers who make the world a better and more equitable, and companies are taking notice. 
"In 2020, employers learned to 'see' the many dimensions of their employees. Whether it was through the parenting realities that were apparent on Zoom or the different lived experiences highlighted by the death of George Floyd, employers have a chance to begin 2021 with this deeper understanding," said Paria Rajai, CEO and Founder of ModelExpand, a Diversity & Inclusion consultancy. "Research shows us that acknowledging and addressing the different dimensions can help create an engaged workforce. 2021 is a chance to take the learnings of 2020 and create a new work environment that recognizes values and authentically creates space for employees in their entirety."
DEI pulse surveys can be an insightful way to collect anonymous feedback on your employee experience, especially from underrepresented groups. That can help you measure inclusivity and inform where to direct your DEI efforts, so you can build a workplace where everyone can thrive.
3. Lead with vulnerability
A silver lining of 2020 is that we all worked together to navigate it. While managers had to lead their teams through uncertainty, they also dealt with stress, anxiety, and frustration in their personal lives. But by dropping their personal walls, admitting they didn't have all the answers, and sharing their own experiences with direct reports, many managers welcomed vulnerability into the leadership style, which encouraged their employees to open up, share their experiences, and not be afraid to ask for help.
"As a leader, it's extremely important to be aware of what your people are going through, understand what it's like to be on the receiving end of company messaging, and provide transparent communication. Empathizing with your employees is important in reassuring them that there aren't necessarily holes in the ship, but the larger economy is going through a massive upheaval and transition," urged Claude Silver, Chief Heart Officer at creative agency VaynerMedia. Leading with vulnerability and empathy empowers managers to be more aware of their employees' needs, allowing them to be better coaches and leaders. 
4. Prioritize emotional intelligence
While hard skills like computer coding and data analytics have been in high demand in recent years, many senior leaders are investing more heavily in developing employees' softer skills. Soft skills, like communication, collaboration, and creativity, are in higher demand than ever, and for a good reason. Studies show that managers with high emotional intelligence are better leaders and can significantly impact business profitability and productivity. 
This became apparent in 2020 as managers had to lead with empathy and vulnerability to overcome uncertainty. "Even before the uncertainty of coronavirus, employers were struggling with stress, burnout, and engagement – all symptoms that can be supported and alleviated with a focus on emotional intelligence as a core part of your organization's culture," said Sarah Hunt, a Certified Teacher at the Search Inside Yourself Leadership Institute (SIYLI). 
Managers already have too much on their plates, so adding a lengthy e-learning class to their to-do list probably isn't a realistic option. But carving out just a few minutes a day to learn can teach people leaders the skills they need to succeed. Culture Amp's Skills Coach teaches managers new skills via daily micro-learning, delivered through Slack or email. These daily coaching exercises are built on behavioral science to drive real change and create lasting habits so your managers have the knowledge they need to support their teams. 
Preparing for the future
The modern workplace is always changing, but this last year has accelerated the adoption of new trends at an unprecedented rate. HR teams need to stay ahead of these trends and work proactively to prepare their organizations for whatever comes our way in the next year.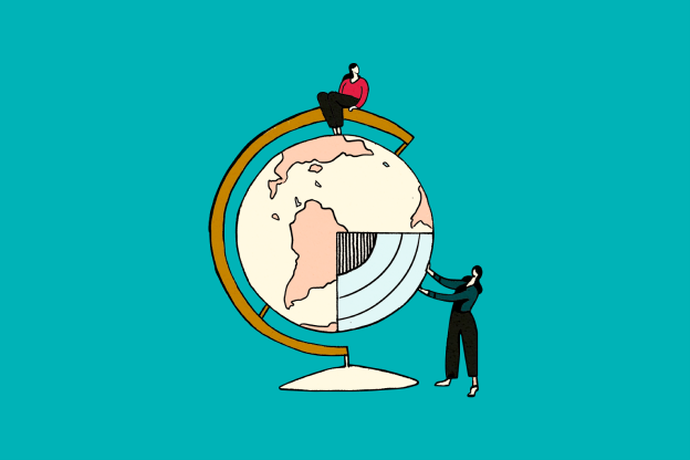 Learn how you can improve employee experience in this new world of work
Download now
Build a world-class employee experience today