Are you giving your middle managers the support they need?
During the height of the pandemic, executive leaders had two priorities: keep the company afloat and keep employees engaged. As more organizations roll out remote work policies and hybrid models, middle managers are on the front lines of driving employee engagement, motivation, and performance. These middle managers are trying to strike a balance between hitting goals, spurring business success, and supporting their teams in a continuously changing work environment.
Middle managers play a crucial role, but they don't always get the respect – or the resources – they deserve. Fostering positive workplace relationships, creating space to track performance, guiding employee development conversations, and maintaining visibility between teams and leadership are just a few of their critical responsibilities. With so many competing priorities, managers need more support than ever. It's time for people leaders to reassess what resources are available to managers for maintaining their own well-being and productivity at work because they are the glue that binds individual employees to the larger organization.
In this article, we'll explore the changing role of middle managers and share some tools and resources your organization can leverage to better support middle management.
Why are middle managers so important?
Middle managers directly impact both the engagement and motivation of individual contributors — those who make up your workforce. In addition to guiding employees, middle management is often required to implement and model new behaviors determined by executive teams and senior leadership.
Because they act as both a driver of organizational change and a mentor employees turn to for guidance, feedback, and course correction, it's important that middle managers have access to the resources they need to keep up with a new set of demands.
Culture Amp survey data shows just how important middle managers are to employee engagement and retention at an organization. Specifically, we found that employees who agreed or strongly agreed with the following statements were significantly more engaged than those who disagreed or answered neutrally:
My manager makes me feel valued

Employees who agreed with this statement were 28% points less likely to say they are looking for a job at another company.

My manager helps me stay motivated to do my best work

Employees who agreed with this statement were on average 83% engaged, while those that disagreed or were neutral were 61% engaged.

My manager is a great role model for employees

Employees who agreed with this statement were on average 76% engaged, while those who disagreed or were neutral were on average 42% engaged
Those who strongly agreed with this statement are 30% less likely to leave than average, while those that strongly disagree are 75% more likely to leave than average.
The changing role of middle managers
As we continue to navigate global unrest and uncertainty, organizations must work even harder to foster an environment where employees can thrive – and that starts with middle managers. According to Elizabeth Gaito, Head of Talent Experience at Salesforce, "Managers are not only responsible for driving business results. They're on the front lines with their teams, supporting their emotional and psychological wellbeing, keeping company culture alive, and navigating the challenges of 'work from anywhere."
These are conflicting demands, often leaving managers swamped and lacking the time needed to effectively prioritize. The importance of middle managers won't change, but what can change is the support, tools, and resources available to these employees.
Better supporting middle managers
Pre-pandemic, there were more opportunities for managers to understand and address the unique needs of their teams. Observing employee behavior in a physical setting makes it easier to pinpoint focus areas for building morale, promoting a positive culture, and hitting objectives. But with that physical communication removed, it becomes more complex. Employees may feel more disconnected and be reluctant to approach managers with their concerns. Blurred lines between work and home can hinder productivity, leaving employees feeling disengaged.
Walking the thin line between player and coach, middle managers often lack the support and resources needed to thrive in their own roles. Here are some ways your organization can empower middle managers to navigate the new world of work:
1. Invest in manager training
There are a variety of training tools available to help aid managers' development. When evaluating tools or resources, consider ease of use, time investment, and actionability. Managers are already spread thin and don't have hours to dedicate to training sessions. Fortunately, there are tools that make it possible for managers to learn via daily, bite-sized chunks and enable their teams to do the same. For example, Culture Amp offers two centralized tools for upskilling and developing your managers:
Skills Coach: Upskilling and learning should be a part of every employee's day-to-day. Skills Coach provides daily, science-backed, conversational prompts to embed learning into the flow of work. Using micro-learning exercises, managers put new skills into practice – right within the tools they're already using. 86% of managers using Skills Coach reported a positive learning experience, and 81% exhibited an actual change in behavior.
Develop: Research shows that employees lacking opportunities for development are 41% more likely to leave your company. This tool provides employees the space to identify what's driving them, what's demotivating them, or where they'd like to focus, allowing managers to better support employees in their growth and create tangible plans for taking action. Middle managers can also use this framework to chart and track their own personalized growth with the help of their managers.
Beyond in-house training tools, there are third-party organizations that will work with your managers to help them improve their communication skills and better understand what effective leadership looks like.
2. Foster an environment of communication
The most important part of a manager's day-to-day lies in the relationships they're building with both direct reports and their own leaders. Individual employees need to know they can turn to managers when it comes to performance, development, career growth, or anything they might need guidance on.
Your managers need reassurance that they can do the same with their superiors. But as we all adjust to an increasingly dispersed working environment, building trust and connection can be difficult. Communication is invaluable, and with the right tools, you can facilitate conversations that help employees stay on course, ultimately preventing burnout and reducing turnover. Consider the following areas to improve the quality of these conversations:
1-on-1s: Move away from status-focused 1-on-1s and use this valuable time for creating alignment and bettering performance. Culture Amp's collaborative 1-on-1 tool offers built-in reminders, shared agendas, and check-in questions for employees to communicate exactly how they're feeling. If your 1-on-1s aren't promoting transparent conversations between managers and employees, it's likely time to revisit your approach.
Manager conversation guide: When it comes to development, the role of the manager is to support and guide employees down the right path. Whether that's sense checking what's possible or the skills needed to achieve a goal, turning these conversations into action can be challenging. Our manager conversation guide provides a step-by-step for driving effective, personalized development and improving the overall employee experience.
3. Create manager support groups
An actionable step your organization can take today to boost morale amongst middle managers is by creating support groups. These can be occasional, in-person catch-ups where managers brainstorm, workshop, and tap into each other's experiences; or a virtual channel/group on tools like Slack or Microsoft Teams. View these as safe spaces for managers to simply gather for support and advice.
You might consider extending these catch-ups or support groups to include senior leaders who can periodically check in to understand how managers across the organization feel in general, and where they can help.
4. Collect employee feedback
Is your organization harnessing the power of employee feedback surveys? With insight into how managers and employees feel about both your organization and their own contributions at work, leaders at your company can prioritize decisions based on the actual needs of your workforce. Whether it's tapping into data to know what tools you're lacking, or identifying what teams are less engaged, understanding your people is key to creating a better employee experience.
Comparing survey results over time can help your HR teams understand where managers might be falling short or where employees may need more support. Individual employee feedback can also help you understand where the biggest priorities lie so that teams get the help they need when they need it.
Looking forward
Middle managers are critical to operational success. Whether it's facilitating change management or advancing business goals, middle managers are on the front lines of employee engagement, performance, and retention. In order to stay agile and ready to respond to a consistently changing environment, managers need both support and the right tools. As you work to build a responsive culture that attracts, retains, and motivates your workforce, make the management experience a strategic priority.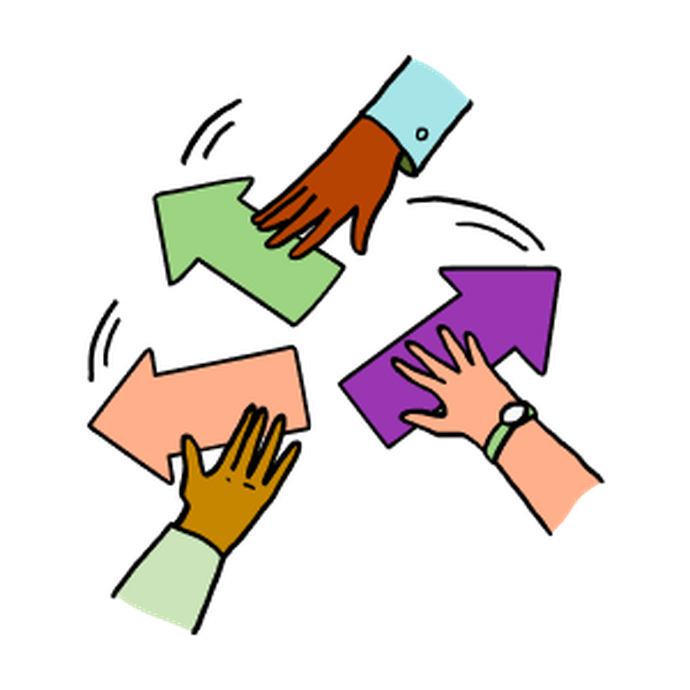 Better support your middle managers with Culture Amp
Find out more
Build a world-class employee experience today