Employee experience data: The secret to tough decisions
When it comes to making tough decisions in the workplace, like opening a new office or downsizing a team, reliable data is critical. But oftentimes, making the decision isn't the hard part. Most businesses miss the mark when they don't properly anticipate the impact a decision will have on employees. 
How companies react and take action when faced with hard decisions can leave lasting impressions – both good and bad – on customers and employees. Marrying business data with people experience data can help you better estimate how decisions will be received and ensure you achieve your desired results.
The two sides of making tough decisions as a leader
Two distinct steps define any decision-making process:
The decision itself
How you decide to implement that decision
Both of these stages can and should be heavily influenced by employee experience data. This data can help you anticipate issues and strategize on how best to introduce an organization-wide change. Instead of reacting after the fact, use data to help anticipate pain points and mitigate any negative consequences of the change.
When defining and implementing your strategy around important business decisions, here are a few ways you can leverage employee experience data to optimize the outcome. 
Using employee experience data to guide tough decisions
Assumptions can be costly for any business. Simply surveying your employees regularly can help you make more informed decisions with effective results. For example, in response to COVID-19, many businesses are considering an eventual return to the office. While the transition to remote work was difficult for many industries, businesses, and employees, returning to the office poses its unique challenges.
Some employees might have safety concerns, prefer working from home, or have issues in their personal life that would inhibit their return to the office. Without school, summer camps, or reliable childcare services, many parents might have trouble returning to work as they juggle being both full-time parents and full-time employees. 
Launching a return to work survey can help inform how your company reopens the office and supports employees during the transition period. If your survey reveals that employees have safety concerns, you might step up office hygiene or do a phased return so employees can still practice social distancing in the office. You could also allow employees to continue working from home or introduce a childcare stipend for parents required to be in the office. However you decide to act on the survey results, clearly communicate what your business is doing to take action on employee feedback.
Implementing and communicating change
Once you've made a decision, the hard work has just begun. Next, you'll need to communicate and implement the change in your workplace. This step is arguably more important than making the decision itself. Oftentimes, it isn't the core decision that's the problem; it's the ripple effect set off by poor implementation. From sharing why you made the decision to explaining how it will impact your employees, be proactive in your communication. 
Here are a few ways to ensure you communicate organizational changes in an intentional, informed manner that puts employees first. 
Be transparent. Explain why you had to make this decision so your employees have context. This will give them insight into the decision-making process and show them how you came to this solution.

"When you're sharing information with employees, address questions like, 'How did the team arrive at this decision?' 'Why are these decisions being made now?' and most importantly, 'What's next?'" says Paula Cizek, Chief Research Officer of NOBL Collective, a change management, innovation, and organizational design firm. "If you're holding an all-hands meeting, you may want to offer an open Q&A session so your employees can ask questions anonymously."
Explain your intentions. Be as clear as possible about why you made this decision and how you expect it to impact your organization. This will help restore a sense of fairness and trust amongst your team. 
Listen, but don't make any quick promises. "We've found that employees just want their opinion acknowledged, even if their boss disagrees," said Cizek. "They know it's the leader's role to make the decision, but allowing them to voice their concerns and opinions can help them feel included in the decision-making process." 

For example, if you push your employees to return to the office too quickly or don't properly communicate the precautions you're taking to keep them safe at work, you risk employees jumping ship to find another company that meets these needs.

While considering employee feedback is important when making tough decisions, Cizek cautions businesses against over-promising. "If you give the impression that your employees get to make the final decision or ignore their input, you risk employees feeling frustrated and undervalued."  
Look to the future. Explain how this plays into your larger company goals and if the decision is temporary, flexible, or set in stone. This will help set expectations moving forward and solidify the rationale behind your decision-making. 
Measure employee sentiment. Administer regular employee surveys to measure how your employees feel about new policies or decisions and their overall experience. This will help you understand your employees' thinking and inform how you approach future decision-making. 

For example, cutting a wellness perk because of low use could inadvertently make employees worry the company is short on cash and their jobs are at risk. If you know they're worried, you can share the rationale behind the decision. Sharing this information allows you to address concerns head-on and keep employees happy. 
Ask the right questions
All great people leaders should ask themselves, "How can we do this in a way that is more effective for our people?" Often, the answer lies in asking the right questions.  
Here's an example. A regional bank noticed high levels of absenteeism among bank tellers. When the company's HR team asked tellers why they missed work, they said they had issues finding childcare. As a result, the bank established an on-site childcare center for workers but was surprised when nearly no one used it six months later. 
The company was getting ready to disband the care center when they decided to ask employees why they weren't taking advantage of the on-site benefit. The tellers said they already had reliable childcare and didn't need the on-site service – however, their absences were related to last-minute childcare emergencies. After this discovery, the company changed the on-site services to be an emergency childcare center and saw absenteeism drop dramatically.
To get the right answer the first time, the company had to ask better questions. This also shows why including a comments section on employee feedback surveys is crucial. These comments give insight into the employee experience and help you understand how your business can better serve your workers. Plus, it allows employees to share what's working and what could be improved at your organization. The feedback can't only give your employees a voice but must also prove to them that their voice matters in shaping company decisions.
Employee feedback enables smooth transitions
Anytime you need to make a tough business decision, do your homework. Asking the right questions can help you find a solution that best suits your business and employees. People experience data can help you make informed decisions and influence how you introduce change within the larger organization. 
To ensure this focus on data and employee experience is ingrained in your company culture and decision-making process, employee surveys are key. Employee feedback surveys make it easy to collect and compare feedback, measure the change in employee sentiment over time, and identify opportunities to improve the overall employee experience.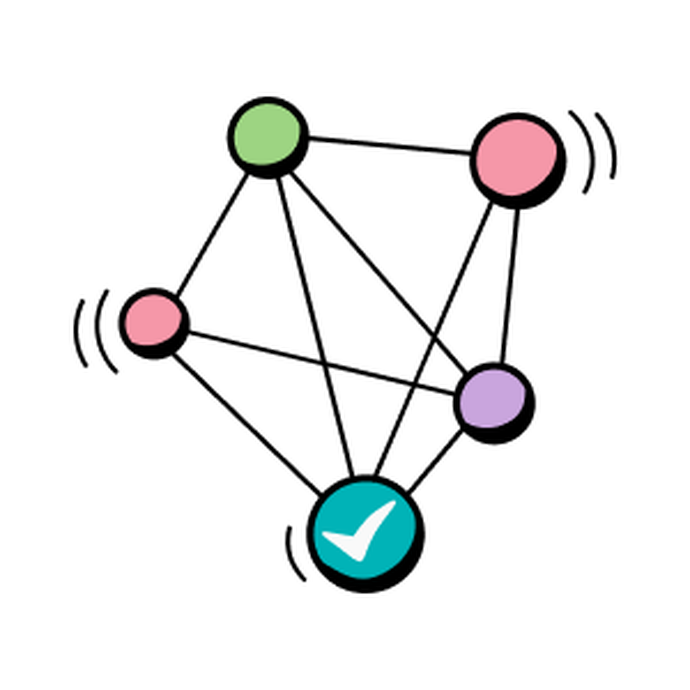 Ready to strengthen your culture and build a better company?
Get started
Build a world-class employee experience today