Tools to help you navigate the return to the workplace – Q2'20 updates
This month, we're sharing a collection of updates to help you and your people to navigate change and uncertainty. We spoke with Chloe Hamman, Director of People Science at Culture Amp to learn more about our approach to creating these updates.
"Throughout this time, our team of People Scientists is developing tools that help you to make decisions with confidence based on your people's feedback," said Hamman. "We're also focusing on improving communication as we know that it's key to driving employee confidence."
Plan an effective transition back to the workplace
We've developed a new survey template that helps your organization plan for an effective transition back to the workplace. You can gather feedback on employee concerns, preferences, and needs through the survey. You can use these insights and the accompanying benchmark to shape your return strategy and to understand what different groups of employees need to feel safe and ready to return. For example, we recommend paying close attention to the needs of caregivers and employees relying on public transport options. If you're not returning to the workplace just yet, we've also created a new wellbeing survey designed for both a remote and on-site workforce and remote onboarding surveys.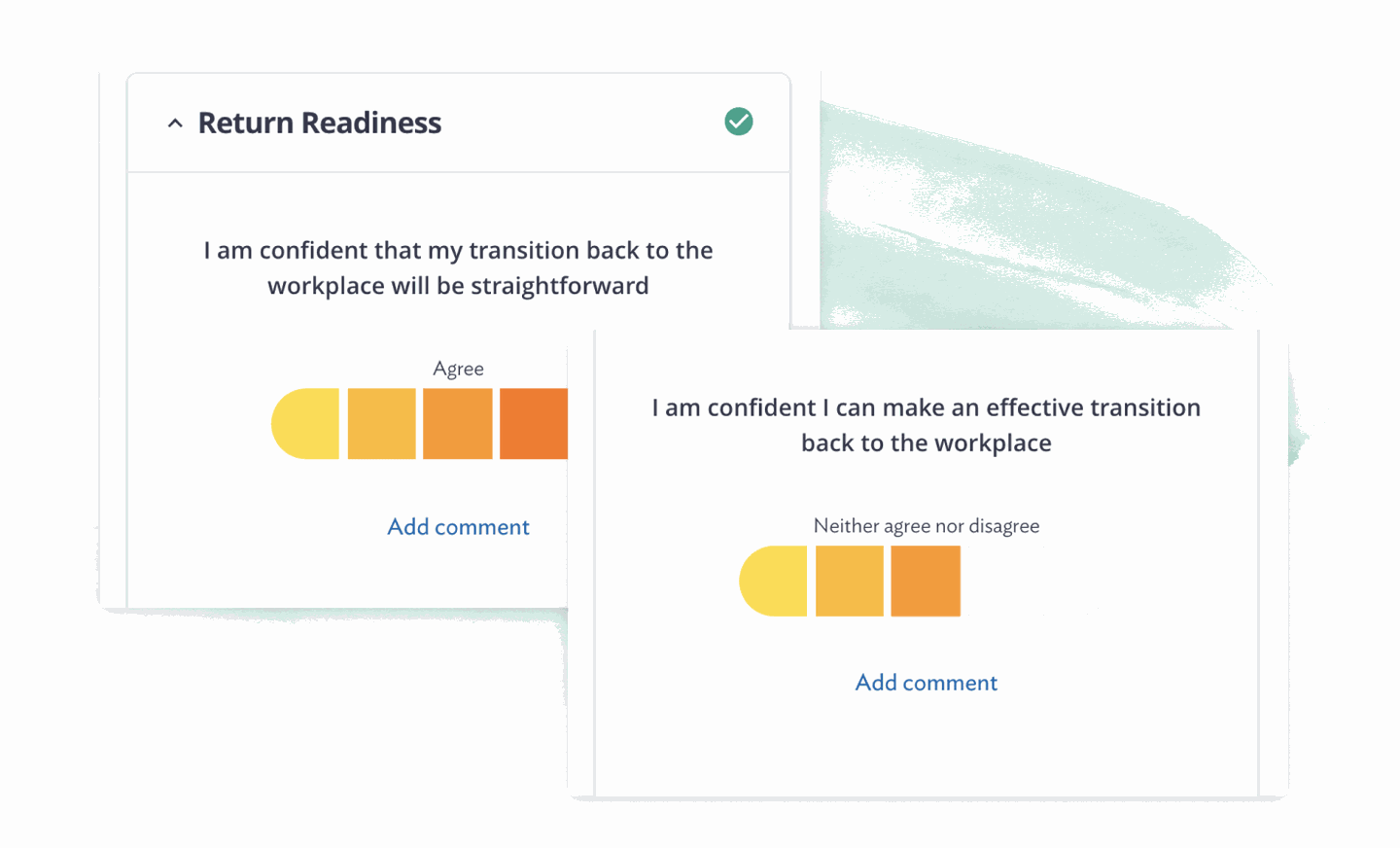 Increase leadership visibility by replying to employee comments
During uncertain times, having direct access to leadership goes a long way to improving employee confidence and engagement. That's why we've added the ability for specific individuals in your organization to reply to your employees' comments in a survey. This allows leadership teams to address concerns and acknowledge feedback directly. Throughout the experience, we include guidance for leaders on replying with empathy and assuming positive intent.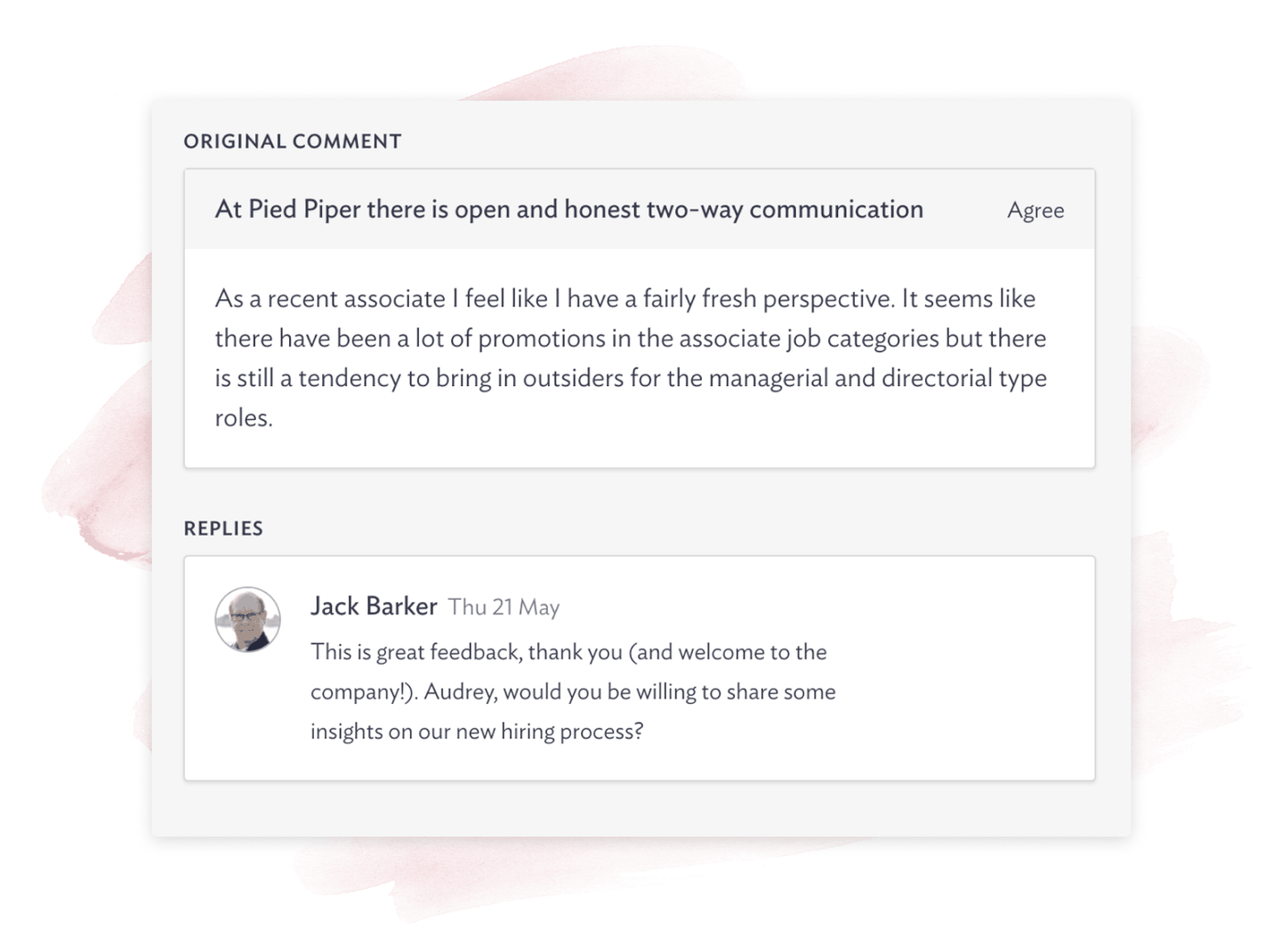 Learn best practices for managing remotely
We've published a new course on Managing Remotely to join our library of ideas, videos, and downloadable resources for Managers. Included are nearly 30 practical ideas to guide managers on how to lead well at a distance and ensure that remote employees don't feel "remote." In this environment, leadership efforts need to be much more deliberate to consider remote dynamics.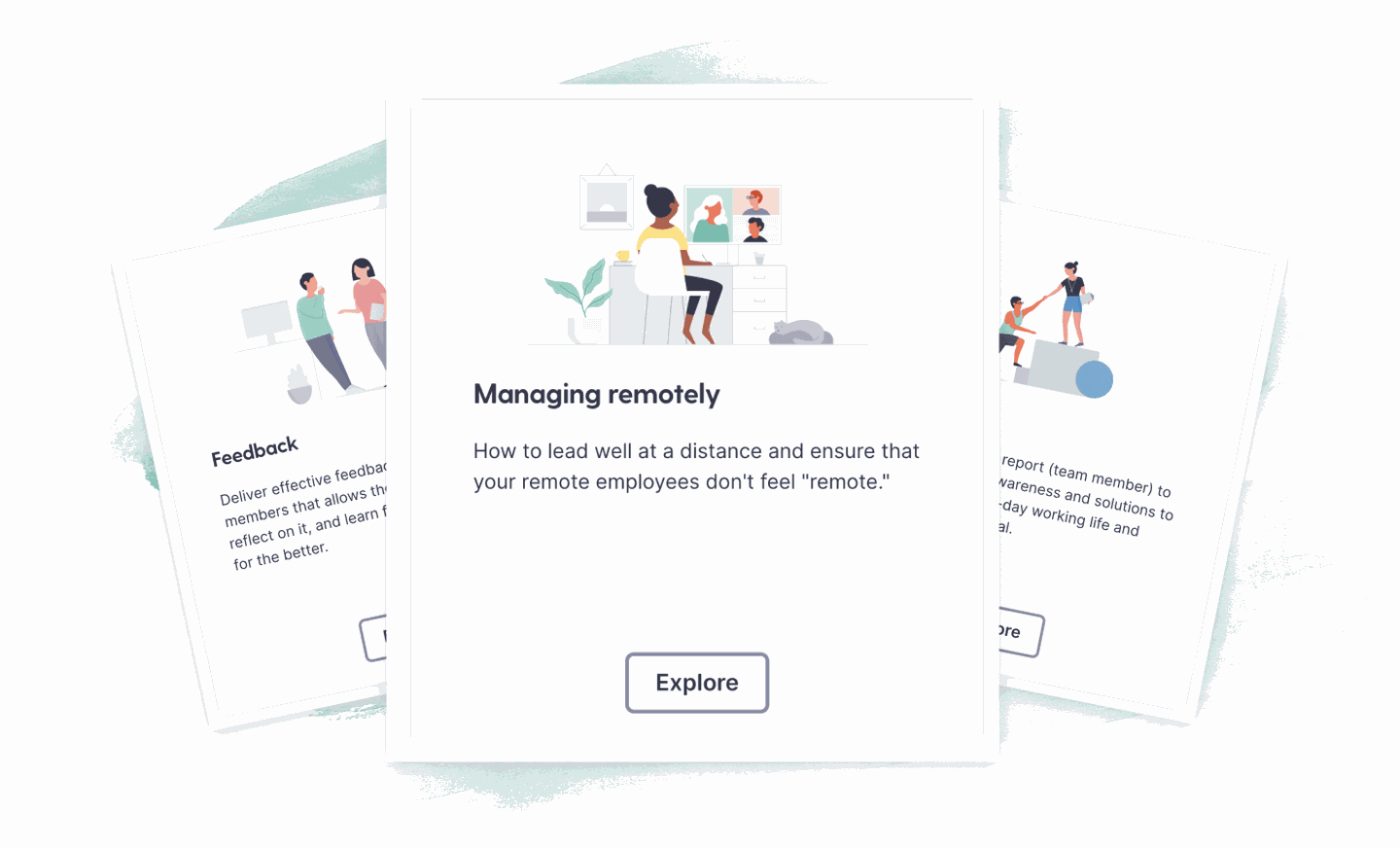 Make it easy for employees to give feedback in the flow of work
When employees work remotely, "water cooler" moments to connect and share feedback are hard to find. We've made some great advances to bring feedback into the tools people use every day so that employees can give timely and relevant feedback in just one click. With our Chrome and Outlook extensions, logging into another platform is unnecessary. Employees can provide and request feedback, view and comment on goals, and take notes for an upcoming 1-on-1 or performance review without interrupting what they're working on.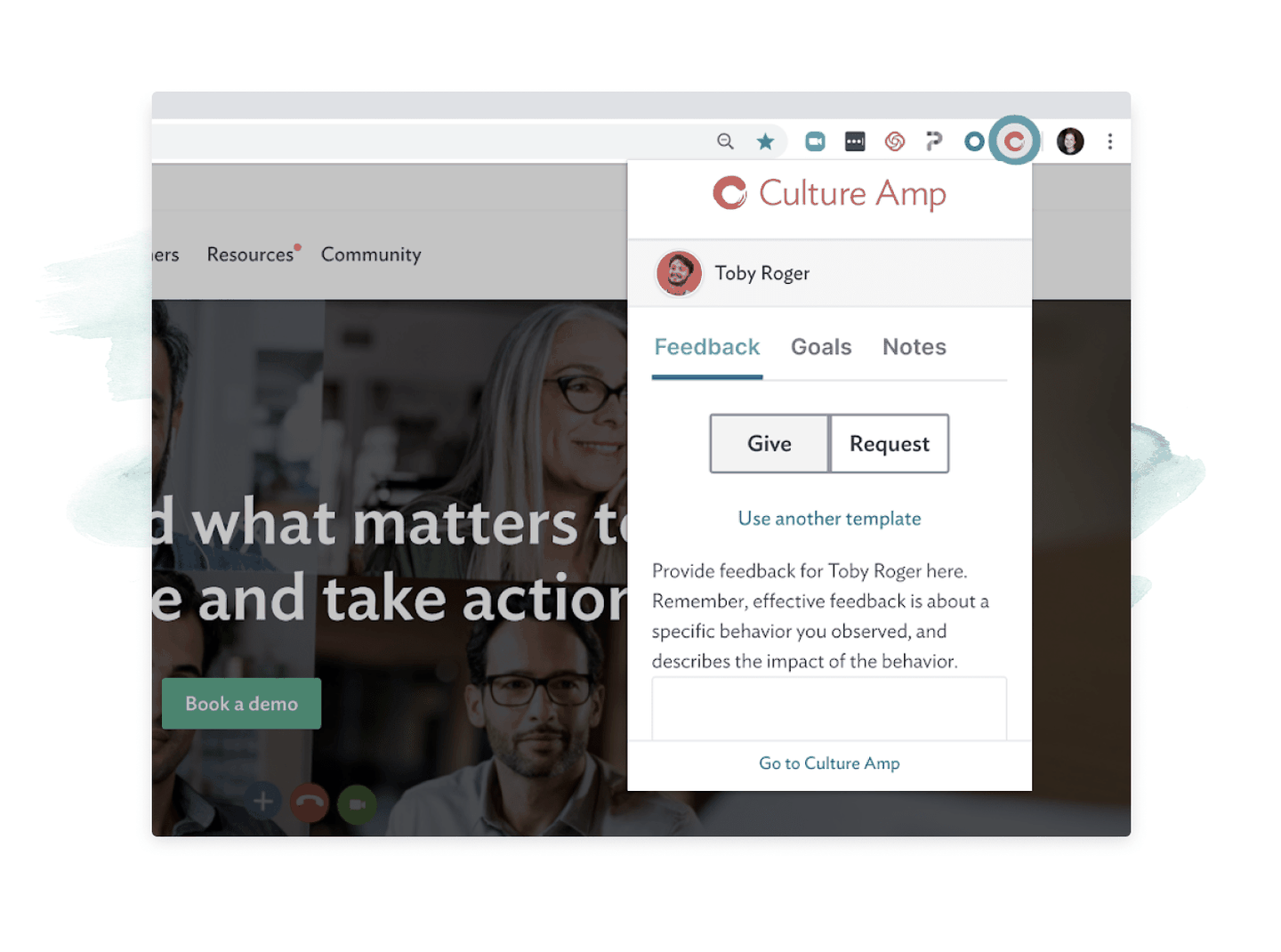 We know these are challenging times for you and your team. And we're here to help you navigate this ever-changing environment.
Culture Amp customers can learn more about these updates and more. As always, we welcome your feedback.
Build a world-class employee experience today