4 tips for agile succession planning in 2022
Since it began, the COVID-19 pandemic has had a dramatic effect on employment and staffing. Early on, shelter-in-place orders and other health guidelines made visiting businesses challenging or impossible, leading to reductions in workforce and other changes to match lower revenue. As the pandemic continued, some companies have struggled to retain their staff amidst "The Great Resignation."
To retain top talent, it's critical that businesses create an environment where people want to stay and grow their careers. This includes succession planning: a focused strategy for identifying, developing, and thus retaining future leaders at your company.
The pandemic has complicated traditional practices for planning the succession of key roles at many companies, but it has also opened up an opportunity for businesses to develop agile practices that benefit their operations and support future leaders.
Challenges of succession planning during the COVID-19 pandemic
Succession planning has never been easy, even during the best of times. However, the ongoing pandemic has added a new layer of complexity to the process.
The impact of "The Great Resignation"
Over the last six months, employees have left their jobs in high numbers – a phenomenon that's been coined "The Great Resignation."
These departures are reflected in a company's voluntary turnover rate – the number of employees leaving on their own accord – which is also one of the key employee engagement metrics for HR teams to track.
Voluntary turnover is not only expensive for companies since many roles require immediate recruiting and hiring, but it's also notoriously difficult to plan around. When retention feels rockier than ever and you aren't sure which employees will actually stick around, it's all the more challenging to create reliable succession plans.
Pandemic-related health concerns and deaths
The pandemic has been responsible for millions of deaths worldwide and hundreds of thousands in the U.S. alone. Even for individuals who contract COVID-19 and only have mild symptoms, there's the possibility of long COVID, a term used to describe long-term health conditions that result from contracting the virus.
As new variants of the virus emerge and spread, they pose an additional threat to the health of teams. Depending on the severity of someone's experience with COVID-19, employers have to be prepared for the possibilities of long-term disability, extended time off, or even death. It's not a cheery thought by any means, but it's an important factor to take into account for modern-day succession planning.
Taking an agile approach to succession planning
With so many unknowns, planning for the future is challenging – but it's also essential. With that in mind, Gartner shared a succession planning strategy that listed agile succession processes as a necessity when managing the rapidly changing leadership roles that many businesses have today.
For example, one vice president shared how their company no longer has a chief administrative officer, but has now created a completely new position: chief sustainability officer. This example illustrates how roles once important in the past aren't necessarily relevant in the present or future. It also helps drive home the importance and benefits of taking an agile approach to succession planning – without the ability to rapidly adapt, companies may struggle to identify, plan for, and fill roles for the changing world of work.
As businesses' needs change, the leadership positions and skills needed to succeed change as well. Agile succession planning involves ongoing efforts to develop well-rounded candidates who can step into leadership roles with the necessary skill sets to meet business goals. With the pandemic adding another layer of uncertainty to the future, agile planning needs to be a priority for businesses looking to plan the succession of key roles.
Gartner's report on improving leadership bench strength raises additional concerns for succession planning. According to the report, HR teams are less confident in the rising leaders at their companies, and a weak bench of succession candidates leads to a 34% decline on average of leader performance on key objectives. It also increases the likelihood of having to depend on external candidates who are usually more expensive, takes longer to onboard, and are more likely to fail in their new roles than an internal candidate.
4 tips for succession planning in times of uncertainty
The words "plan" and "agile" seem to contradict each other. How can you possibly hash out a reliable strategy while also staying nimble? It's a challenging balance to strike, but these four tips can help.
1. Forget single-successor planning
A big part of agile succession planning is thinking beyond one successor for each role. Since positions can evolve over time or disappear altogether, consider selecting high-performing individuals and preparing them for more than one role. Find multiple positions that could be a good fit, see where their interests lie, and help prepare them for success in several potential roles.
Gartner's report also warns against "infinite agility." Don't try to map a single person to too many roles. Instead, work with them to be very specific in deciding where the best possibilities lie.
2. Build a culture of continuous learning
Succession planning isn't just about selecting future leaders based on their current skill set. It's also about understanding leadership potential and encouraging internal candidates to grow their knowledge and skills to fit an opportunity. Creating a culture of continuous learning can play a huge role in turning managers into leaders and establishing an agile environment where multiple candidates are being prepared to step into a leadership position.
While training programs can be great for some teams, consider providing opportunities for just-in-time learning. This lets managers pick up new skills on their own time that will help them succeed at new tasks or projects. This type of learning is often easier for managers to fit into busy schedules and won't weigh them down with unnecessary work.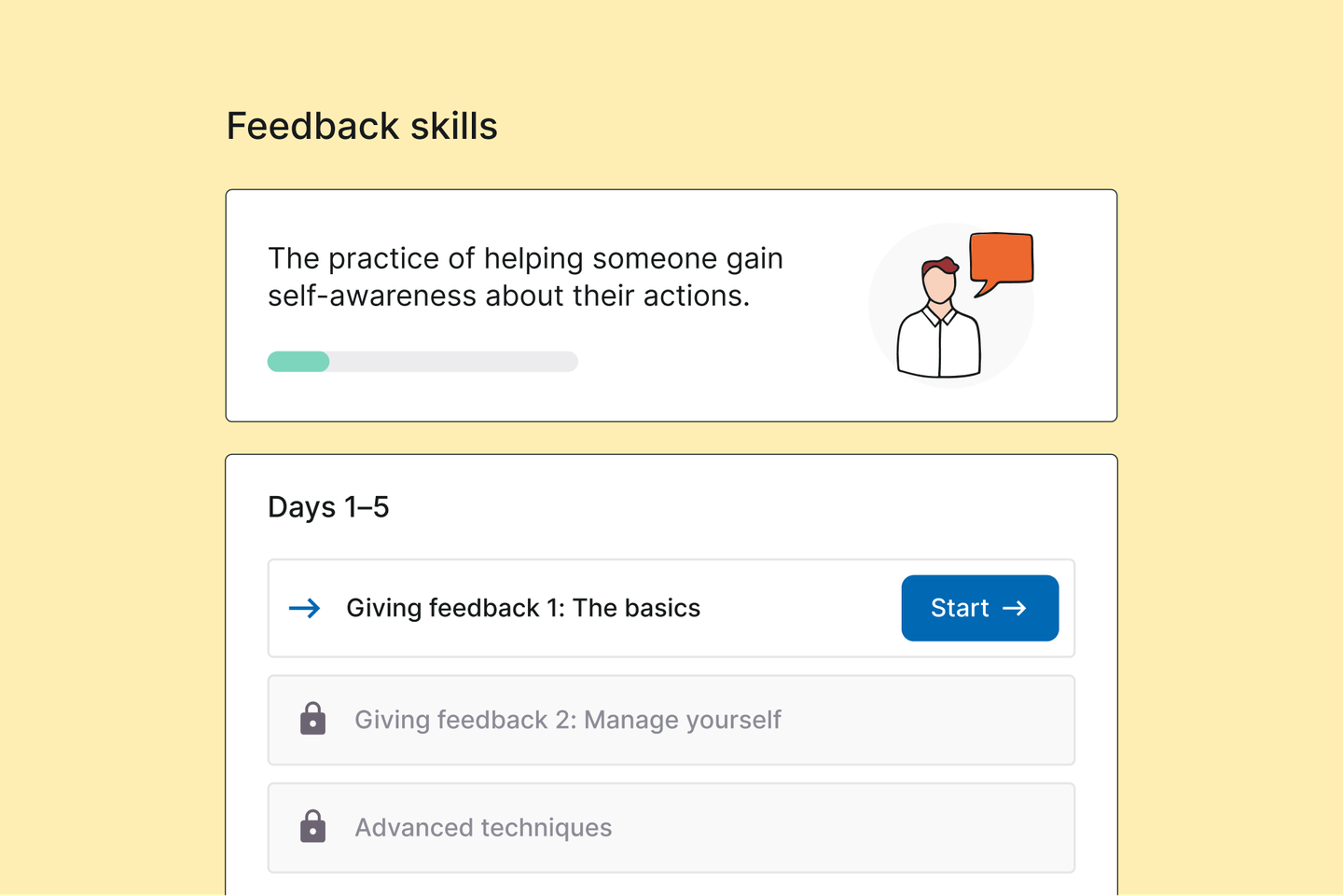 3. Reduce attrition
Agile succession planning also means lowering the risk that top talent will choose to leave. This improves your ability to retain diversity in your internal talent pool and create a more representative leadership team.
Collect data about the talent that's leaving your organization, and look for trends to understand what past employees have in common. Use data from exit surveys, stay interviews, employee engagement surveys, and other data points to see what changes you can make to increase employee satisfaction and retention.
4. Put culture first
Culture Amp Founder & CEO Didier Elzinga has talked in the past about what it means to be "culture first" and how that impacts every aspect of a business and its success. He has also shared that culture first companies seek out feedback from their employees. Regularly asking employees what you can do to support them and implementing that feedback can reduce your organization's attrition, which is even more important during "The Great Resignation."
Being culture first also helps companies to develop candidates for leadership who embody the company culture and share similar values. This means when it's time to look inward for succession planning, there will be a wealth of candidates with a deep understanding and appreciation of the company's vision who are ready to step up as leaders.
Succession planning for 2022 and beyond
Traditional succession planning strategies can't keep up with the changes that the global pandemic and the resulting Great Resignation have brought to the workforce.
Employees' health can change at a moment's notice, and so can their availability to perform their current roles or step into leadership positions. Switching to an agile model can mean the difference between struggling to fill openings with suitable candidates and having an internal talent pool ready to take on dynamic roles that also change as companies grow.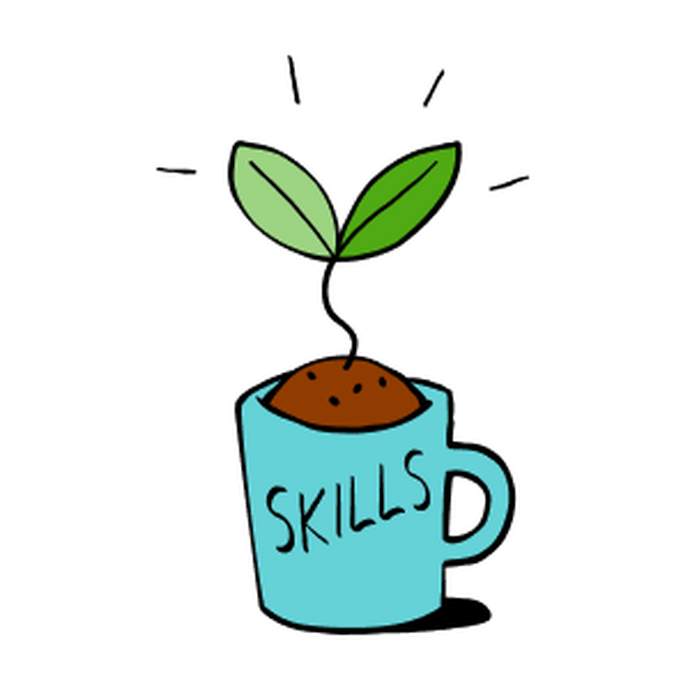 Create a culture of continuous growth and learning
Enable continuous employee development by making it simple for anyone to give or request feedback at any time.
Learn how Culture Amp can help
Build a world-class employee experience today