Increase employee engagement and retention
Great employees are a significant resource and are considered by some to be the most inimitable source of competitive advantage.
The competition to attract the best people is fierce. The cost of replacing them when they leave can be high. Our People Scientists have found that the cost can range from 30% to 200% of a person's salary. For these reasons and more, employee turnover can present a serious obstacle to an organization's success.
Thankfully, there are actions you can take that have been proven to improve retention. For example, did you know playing games to keep your team engaged can improve employee retention? Research shows that instilling a culture of engagement in your workplace can help keep people on board and committed to your company.
Low engagement leads to higher and more costly turnover
When a valued person leaves your organization, the departure can come with various costs. Among others, their decision to leave can lead to a loss in productivity and resources and negatively impact morale.
That's bad news for business. And organizations with low employee engagement are likely to suffer the most.
A Gallup study of 23,910 businesses found that businesses with engagement scores in the bottom quartile experienced an average of 31% - 51% more employee turnover than those in the top quartile.
Taking the first step to improving retention
Even the most basic efforts to engage employees can help reduce turnover. Companies that seek regular employee feedback have been found to have turnover rates that are 14.9% lower than those that don't.
But, it's organizations that are serious about instilling an authentic culture of engagement in the workplace that see the biggest retention benefits.
Commit to culture, keep your people
According to the Chartered Institute of Personnel and Development (CIPD), engaged employees are "less likely to leave the organization" they work for. This reality is plain, simple, and backed by hard data. As early as 2004, quantitative analysis by Corporate Leadership Council found that engaged employees are "87 percent less likely to leave the organization."
An internal study by financial services giant Standard Chartered found similar results. Among their branches, those with high employee engagement had 46% less voluntary turnover.
Of course, some sectors may experience naturally higher turnover rates than others. If your industry has historically high turnover rates, you might be tempted to think that employee engagement isn't likely to have much impact. However, the evidence shows that this isn't the case.
While the precise impact of engagement on turnover rates will vary depending on the inherent characteristics of your industry, the results are virtually always positive.
In 2013, the Harvard Business Review reported that historically high-turnover organizations benefitted from 25% lower turnover thanks to employee engagement efforts. Low-turnover organizations experienced even greater benefits, with 65% lower turnover.
Improving engagement reduces turnover
If employee engagement isn't on your C-suite's radar, it should be. Turnover is costly. A culture of engagement not only helps attract great people but also helps you keep your best employees with you.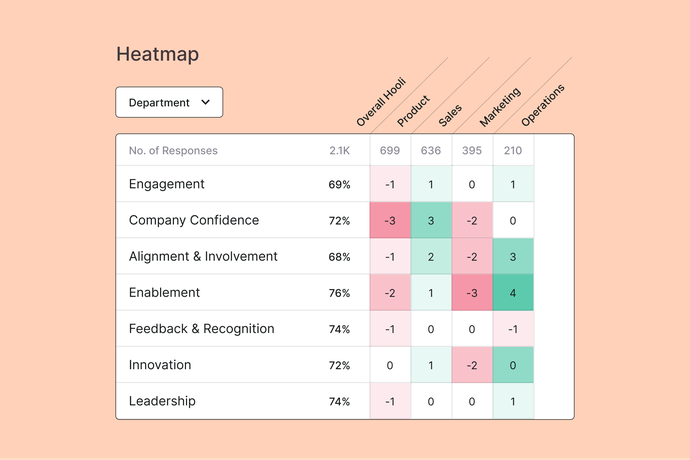 Keep your best employees engaged (and with you)
Get ahead of attrition and keep your top talent with Culture Amp's powerful analytics.
Learn more
Build a world-class employee experience today