How Yellowfin leveraged employee feedback to drive performance and build cultural consistency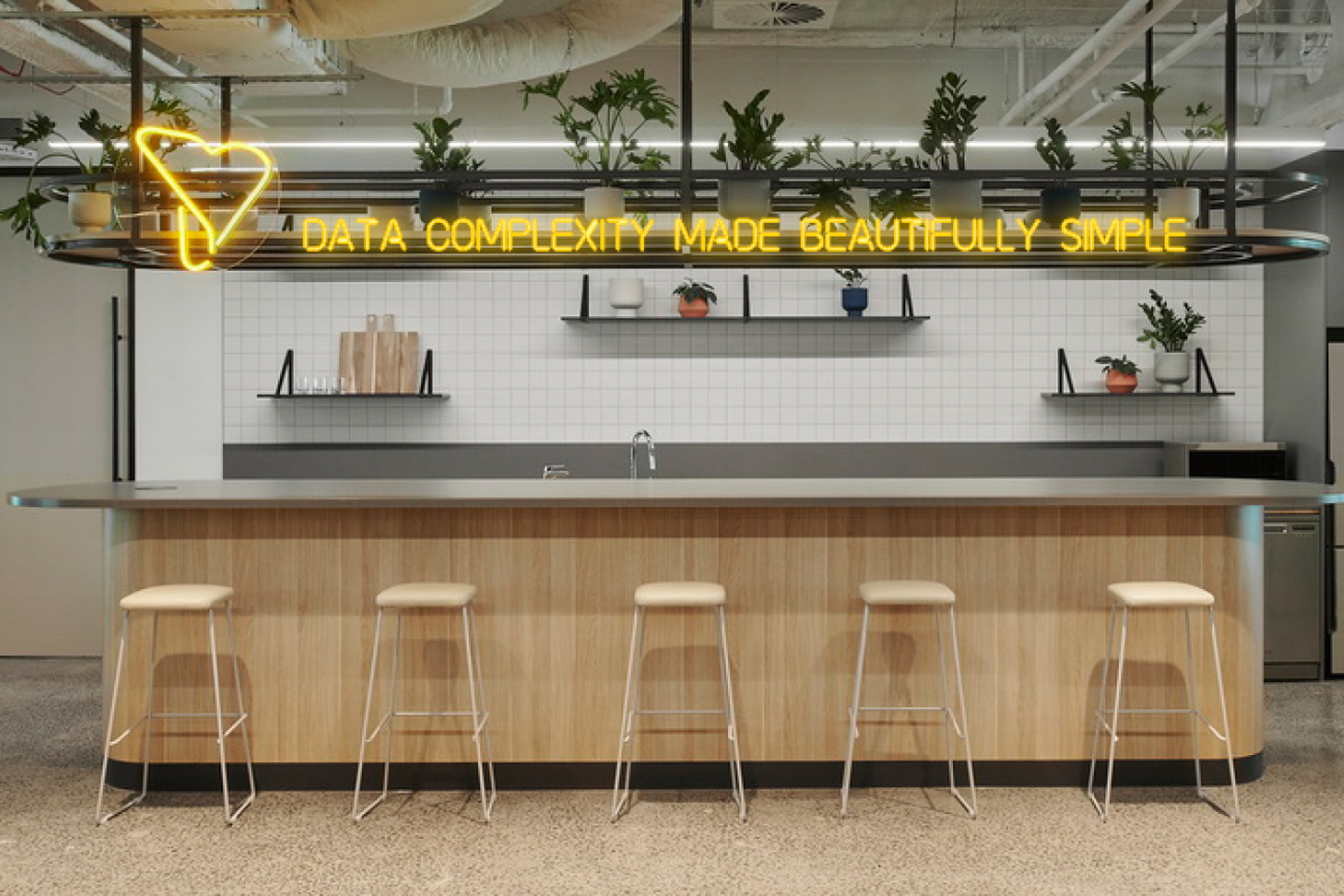 Yellowfin is a Melbourne-based, global business intelligence and analytics company. Founded in 2003 out of frustration with the cost, complexity, and ineffectiveness of analytics tools, today more than 27,000 companies worldwide use Yellowfin to obtain insights to fuel their business growth.
Simone Clancy is Yellowfin's Director of People Strategy. She has been with the business for 12 years and has spent 25 years in the IT industry. Prior to her current role, Simone worked across customer success and sales at Yellowfin; experiences that provided great preparation for holistically understanding the business and its people.
Today Simone's focus is to ensure Yellowfin's culture reflects the performance-focused mindset of the business by developing strategies to recruit and retain the best talent, ensuring people are fully supported and have opportunities to grow, and arming leadership teams with the data to make informed decisions about the future.
Challenge: Enhancing performance management to help the business grow sustainably and attract high performers
With the business intelligence and data analytics space expanding exponentially, Yellowfin's ultimate challenge is to continue growing the business sustainably. From a people perspective, this challenge has two key parts: 1) Becoming more efficient by using technology to streamline various people functions, and 2) Instilling a strong culture to support the hiring and retention of high-performing people, particularly when IT skills are in hot demand.
In 2020, Simone recognised that to rise to these challenges, the company needed to lift its Performance Management approach. Previously, Yellowfin was using a manual 'smart goal' process to track individual and team performance. This revealed pockets of leadership excellence among people who were setting clear goals and providing feedback, but others were not using the function at all. The process was time-consuming to manage, not robust for scale, and lacked the metrics Yellowfin needed to be a high-performing business - especially one that operates in the data space. Simone put together a business case to look for a solution that would streamline employee listening and performance.
"I was lucky; many managers and the Board understood that to be high performing, we really needed a better solution. As an organisation all about data and being agile, we were predisposed to doing something powered by technology. It was not a difficult sell," says Simone.
Solution: Evolving from a manual performance strategy to an agile, scalable performance and engagement approach
Simone did her due diligence when selecting a Performance Management technology partner. Drawing on her own research, review sites, and peer recommendations via a networking group of 200 HR leaders, she narrowed the list down to three providers. Her key criteria were that the solution needed to be functionally rich, offer a good user experience, be implementable out of the box, and be easy to maintain to ensure it would be consistently used.
Culture Amp came out the clear winner, not only meeting Yellowfin's needs but exceeding them and providing a scalable solution for the future.
"Culture Amp had all the technical and UX functions and a local team to back us up, but it was also reassuring to see large global companies using the platform and additions like Japanese language support that would be important for us in terms of scalability," she says.
Linking personal and business goals
Simone developed a communications and training plan, backed by learning resources provided by Culture Amp, to begin rolling out the Performance tool in phases. She started with the self-reflections function, then moved to goal setting at the individual, leadership and departmental level. The ability to link personal and business goals is a key feature for Simone in ensuring that individuals understand their impact and contribution to the whole organisation. This has been reflected in recent engagement survey results with 91% of team members knowing how their work contributes to the goals of Yellowfin.
Yellowfin is now using all Performance functions, including recently adopting 'Public Praise' to give team members a platform to celebrate each other's work, as well as the 1:1s functionality to support regular cadence of catch-ups between managers and their teams.
Marrying Engagement and Performance
During the selection process, Simone also had her sights on Culture Amp's Engagement tool, which was brought into the fold after the events of 2020.
"When I was considering Culture Amp, I knew that adding Engagement was where we wanted to go, and the ability to house both tools in the same platform was a big plus," Simone says.
"During the pandemic, surveying employees became a necessity because we weren't seeing each other. The way the software is licensed, it wasn't a big investment to add this."
Result: An efficient, data-driven culture to power up performance
Establishing an efficient and transparent feedback culture
Yellowfin has created an open environment of streamlined, user-friendly, continuous feedback where leaders feel empowered to manage performance and engagement and take comfort knowing the company will respond to it. This is reflected in huge participation rates, with around 95 percent of team members completing the two most recent self-reflection cycles, and 94 percent completion in performance evaluations.
"Leaders share everything with the Board to report on how particular departments are going. It has created a culture where they feel they can be open and not fear. Our results are good, but there are differences across business areas. People see that, and are open to change," says Simone.
Employees are also clear on their goals and what they need to do to reach them.
"They see that what they're doing impacts the business. Having that spelled out is important. It would be very demotivating if we didn't have that," she adds.
Compelling insights to support high-performance and retention
One of the greatest benefits of using Culture Amp at Yellowfin has been the ability to translate culture into numbers that make sense to an analytics-driven company.
"We're a data driven organisation. It's a case of 'Give me the data!' I can be sensing things about the business, but when you have quantitative data to measure it, it's much easier to approach those conversations," says Simone.
"It's very easy in Culture Amp to see how you're going. It's obvious where you're underperforming. With Performance and Engagement combined, it clearly highlights where we might want to focus our attention."
This has led to a number of positive business changes. During the pandemic, the company focused its priorities on health and wellbeing, and less on productivity, a change that was reflected positively in its first Engagement survey with 91% of team members agreeing that 'My manager genuinely cares about my wellbeing' (overall Engagement sat at 81%). Identifying an opportunity to lift the company's Feedback & Recognition approach based on survey results which placed this at 67%, Yellowfin also established an Impact Awards program to celebrate high-achievers.
"This has given the company a real lift to see what people are doing at all levels, even new employees who are already making a huge contribution."
Mining data to its full potential
According to Simone, the next step for Yellowfin is to ensure the business mines all of the functionality in Culture Amp to its fullest potential.
"There are fantastic resources sitting in there like Playbooks and Skills Coach. We want to leverage the value of the investment for the whole business," says Simone.
But it's not just the Culture Amp platform that is helping Yellowfin build a high-performance culture, it's the people.
"My customer success coaches and the Culture Amp community and resources are invaluable. It's a partnership that underpins our goal of high-performing teams," says Simone.
"The way in which Culture Amp operates as a customer-focused organisation feels similar to how we operate. It's a way of working that feels really easy."