Case study
How iQ Student Accommodation improved engagement and realigned company values and vision with Culture Amp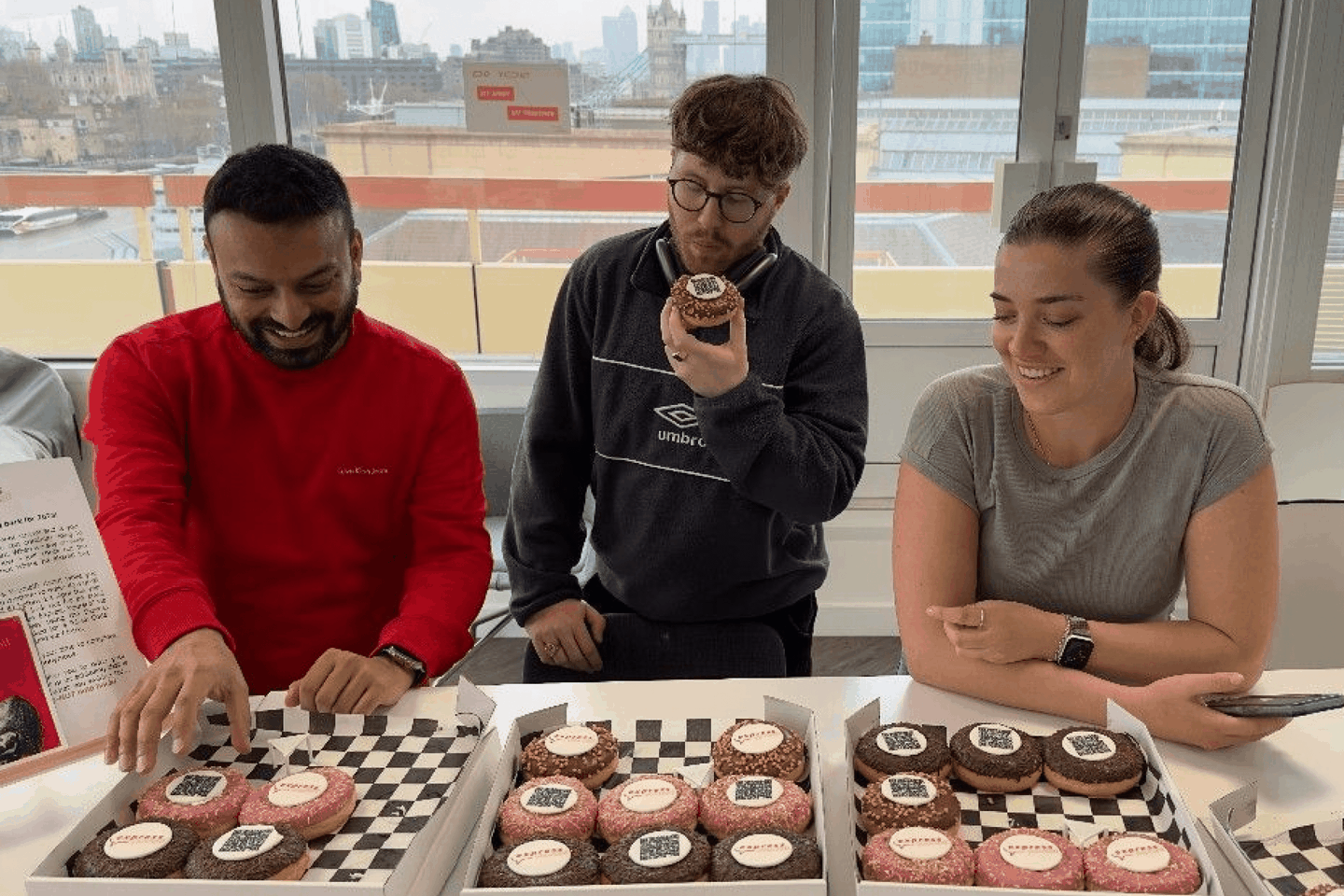 Statistics
600+full-time employees

4 weekssaved in analysis and reporting time

7% employee engagement score increase

9% increase in employees indicating they saw themselves at the organisation in 2-years
iQ Student Accommodation is one of the largest providers of private purpose built student accommodation in the UK, providing home to over 32,000 students in 29 towns and cities. They employing 600+ people across 79 sites, including headquarters in London and Manchester.
Prior to utilising Culture Amp, the biggest challenge iQ faced was driving positive change across disparate teams in a timely manner. To address this, iQ implemented Culture Amp in 2022. Within 12 months, participation had increased by 8%, engagement by 7%, and 9% more people saw themselves still working at the company in two years time. Not only is Culture Amp more cost effective than iQ's previous engagement platform, but the data - along with corporate actions - is shared within two weeks of the survey closing.
Challenge: Engage and drive actions across disparate teams
Erin Quigley, People Experience & Engagement Manager, at iQ explains: "While iQ was doing well at surveying employees and getting feedback, the data from our previous provider was difficult to analyse and cascade across the organization. This left iQers (iQ employees) less easily able to connect with the results and understand how they were driving action".
Driving higher participation and engagement
As the results were complex, it was hard for teams to translate them into actions, which made it difficult to understand how iQers were feeling and, importantly, how they could make iQ a great place to work.
When Lucy Entwistle joined iQ in 2021 as the new People Director, she spotted the opportunity for a more dynamic engagement process.
In 2022, iQ carried out a review of its employee engagement framework with an objective to find a platform that was going to boost engagement, ensure people felt heard and empower everyone at iQ to take action. It also wanted a platform that would allow managers to take results into their own hands and drive their owns team engagement.
Following this review of a number of different solutions, Culture Amp was selected as the platform supported iQ's ambition to deliver honest, transparent and actionable feedback.
Solution: Align people to company values and vision
In Summer 2022, iQ launched its first Culture Amp survey - 'Express Yourself'. While participation was high at 86%, engagement had room for improvement, at 68%.
Almost half (46%) of respondents were thinking about looking for a job at a different company; 40% employees did not see themselves still working at iQ in two years time and one third (35%) didn't feel that the leaders communicated a motivating vision for the company.
Responding to the findings, the need to align everyone to the company's vision and values was given a primary focus.
Based on the feedback received, a new Employee Value Proposition was delivered to ensure that iQers really understood the vision, values, and purpose and how they contributed to it. Working with employer branding agency BrandPointZero, iQ captured its employee's voices - bringing to life 'Its an iQ thing' through a series of videos, and in everyone's own words, what it's like to work at the company. The employee values were also reimagined to recognise the feedback from the teams.
A Recognition Framework to further celebrate successes through living and breathing the values was relaunched, providing a one-stop-shop for recognition. This includes e-cards and instant awards (FantastiQs) that leaders can use to recognise iQers who are living, breathing and going over and above the company values.
A new behavioral framework was also launched which leverages performance reviews to help people understand how they can excel at the company - once again, underpinning iQs values and how people can align to them.
Creating a buzz
Before running a repeat engagement survey in 2023, the People team were keen to improve participation rates, and worked closely with marketing and the Internal Communications team to really drive excitement and buzz in the survey.
The communications plan was thorough, ensuring it targeted all team members and highlighted what actions had been addressed since the previous survey. Sweat treats, with the survey QR code in the middle, were dispatched across all sites, and there was a commitment to make a donation to iQ's charity partners on behalf of every person who completed the survey.
"People were excited," says Erin. "Our internal social platform was buzzing, with people sharing photos of the donuts and letting others know that they'd completed the survey."
Erin could also see from Culture Amp the participation rates during the survey open window and could therefore provide updates by function to really drive engagement with the survey.
Results: Improved engagement and impactful conversations
The result of their diligent internal communication strategy was a phenomenal 94% participation rate - an 8% increase on the 2022 figure - and significant progress had been made across the board from the actions they took after the previous survey:
Engagement increased from 68% to 75%
69% of people saw themselves still working at iQ in two years' time (9% increase)
90% of iQers would recommend the company as a great place to work (8% improvement)
60% of people 'rarely' thought about moving to another company (6% increase)
73% people agreed that the leaders at iQ have communicated a vision that motivates them (8% improvement)
"Culture Amp has not only saved us time but has transformed how we engage with iQers," says Erin. "With the old system, it took around a month to analyze survey data before anything could be shared with the company. Culture Amp allows us to share data, along with corporate actions within two weeks, when the buzz around the survey remains high. As a result, people are more engaged and impactful conversations are now taking place across the organization at all levels."
The value Culture Amp brings to iQ extends much further than the survey data.
"From my point of view, being able to call [our Culture Amp] customer success coaches for advice at any time is a game changer, while the Geekup events are a great way to network and learn how other organizations are tackling engagement," Erin explains.
"Furthermore, thanks to Culture Amp, iQers recognize that we're listening to what they're saying and supporting them to take action."
Moving forward, Erin and the team will be focusing on career development.
"Conversations are underway to help people reimagine their career adventure at iQ. I'm excited to see the progress being made in our 2024 Express Yourself Survey"
CHALLENGE
Engage and drive actions across disparate teams
SOLUTION
Align people to company values and vision
RESULTS
Improved engagement and impactful conversations
Build a world-class employee experience today