Case study
How Consumer Cellular championed leadership development and boosted organizational performance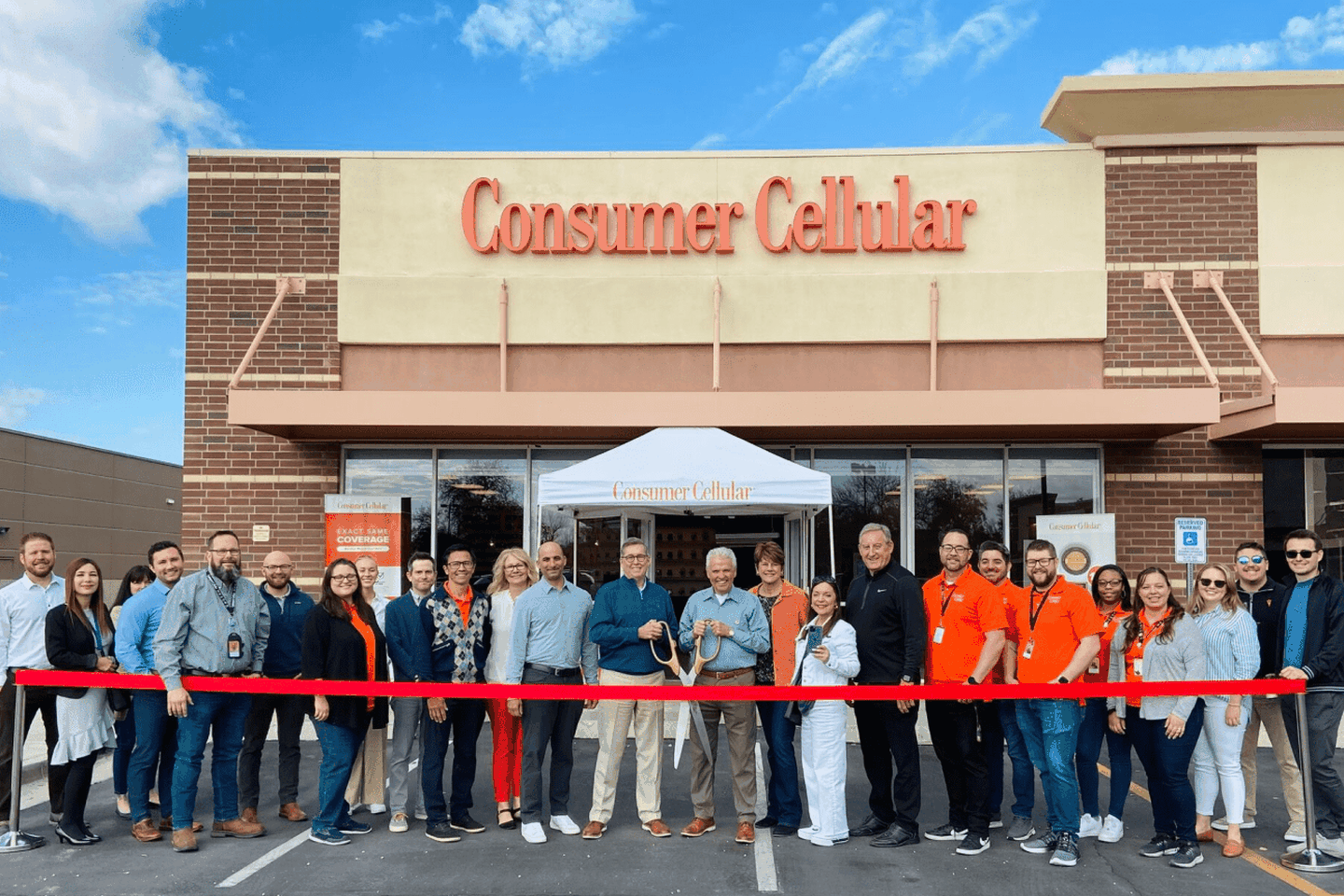 Statistics
5,400employees

25% drop in employee attrition

7%increase in productivity

8-point rise in actioning metrics, indicating employee trust
Consumer Cellular faced a leadership skills gap affecting employee retention. To nurture leaders, improve manager-employee dialogues, and reduce attrition, the company teamed up with Culture Amp.
Consumer Cellular is a top-rated wireless carrier that provides straightforward, no-contract cell phones and service plans free of hidden fees, risks, or activation costs. The company emphasizes customer satisfaction, fostered by a culture where every employee is critical in delivering excellent customer service.
Dr. Michelle Greenfield joined Consumer Cellular with over 30 years of experience in learning and development (L&D) process improvement. With her extensive background and a Ph.D. in organizational leadership, she swiftly identified a significant opportunity for leadership development at the company and assumed a new role, VP of Learning and Development, to address it.
Challenge: Bridging the leadership skills gap to curtail employee attrition
When Michelle joined Consumer Cellular, she quickly observed a development gap at the supervisor level that adversely impacted the employees they managed and Consumer Cellular as a business. High employee attrition was a concern for the company, and Michelle had a theory that by focusing on the development of managers, the company could simultaneously address employee turnover.
"Consumer Cellular does a lot of work to train our frontline employees through our Consumer Cellular University. However, outside of that customer service representative population, I identified a huge gap in the development of the rest of our employees. I saw a need to focus on developing the rest of our people – specifically our leaders," said Michelle.
This opened up an opportunity. Consumer Cellular needed more structured and meaningful one-on-one conversations between leaders and employees, particularly amid the shift to remote work during the pandemic. The company missed having focused developmental discussions and a feedback mechanism to help leaders concentrate on their growth and improvement.
Solution: A data-driven leadership development program that strengthens management skills
With Michelle at the helm, Consumer Cellular developed a structured, data-driven leadership development program from the ground up. To achieve new organizational goals, Consumer Cellular turned to Culture Amp, and it quickly became evident that the platform offered much more than just employee engagement.
With the support of the CEO and the rest of the C-suite, an L&D leadership team was assembled. They met with senior leaders to understand their perspectives and pain points in refining leadership skills and guiding the early initiatives of the program. With these insights and the compelling engagement data from Culture Amp's employee feedback surveys, the L&D team could validate the pressing necessity for leadership development.
For instance, the data indicated that employees felt their voices weren't heard. It further revealed a desire among employees to better understand the company's vision, relate to its core values, feel connected, and see how they bring value to the organization. This feedback helped the C-suite grasp the core issues, convincing them of the need for better engagement, and secured their buy-in for the program.
Guided by the knowledge from the engagement surveys, Consumer Cellular strategically decided to leverage Culture Amp's various features to steer the course toward better leadership and employee relationships.
1:1 conversations to enable two-way dialogue
With Culture Amp's 1:1 feature, Consumer Cellular fostered a culture of trust and collaboration between leaders and employees, facilitating honest conversations about factors impacting work and performance.
"The 1-on-1 feature in Culture Amp allowed us to create an effective framework for those growth conversations. It helped managers navigate more meaningful discussions with the employees they manage," continued Michelle.
With co-created shared agendas and pre-defined check-ins, Consumer Cellular's managers benefited from the structured cues for their conversations.
360-degree feedback that encouraged intentional leadership development
Consumer Cellular transformed the quality of interpersonal communications within the organization with Culture Amp's 360-degree assessment. Thanks to the data-based feedback from 360-degree surveys and subsequent conversations, the company was able to:
Sharpen the intentionality and focus of feedback discussions between managers and their teams
Reduce evident micromanaging behaviors
Encourage a shift towards more collaborative interactions and brainstorming
Expose leaders' personal blind spots
Foster a culture of conscious individual and collective development

The leadership team's enthusiasm during these discussions underscored the value of Culture Amp, making the platform a key part of Consumer Cellular's strategy to be more focused about their development efforts.
"Essentially, Culture Amp is the basis for our leadership development program."
Skills coaching and playbook to nurture a growth mindset
Consumer Cellular further recognized that some leaders need additional skill development, especially around navigating challenging conversations with their team members. To tackle this, the company introduced triad peer coaching sessions, which helped identify development opportunities and supported anyone struggling with difficult dialogues.
Culture Amp's Skills Coach and Manager Playbooks were critical to this effort. With these features, Consumer Cellular was able to offer targeted support and drive behavioral change with coaching strategies that effectively bridged knowledge gaps. This way, leaders got better at handling difficult conversations and were able to improve communication with their teams to be more open, supportive, and constructive – cultivating a growth mentality.
Results: A remarkable boost in employee productivity and retention
Consumer Cellular's partnership with Culture Amp translated into tangible benefits for the company, boosting employee satisfaction, motivation, and performance:
7% increase in employee productivity, specifically in Consumer Cellular's contact center department. This uptick is a direct reflection of the enhanced leadership skills and the conducive work environment created through the development program.
A 25% decrease in employee attrition – a remarkable achievement, especially during the era of the "Great Resignation" following the Covid-19 pandemic. This reduction underscores the positive impact of the new leadership approach on employee satisfaction and retention.
Actioning metrics rose by 8 points between the first and subsequent engagement survey, indicating an increased level of trust among employees. There was also a better perception of management and leadership compared to the previous year.
A company-wide transformation to open, collaborative coaching, fostering a culture of continuous learning and feedback, which increased engagement among employees and leaders alike.
Navigating difficult conversations became easier which was crucial in creating a supportive work environment where challenges could be discussed openly and solutions brainstormed collectively.
With the help of Culture Amp, Consumer Cellular created a structured leadership development program, which led to a more engaged, productive, and satisfied workforce, significantly enhancing its organizational performance – and it will only get better from here. As Michelle shares,
"I will never imagine myself saying, 'You know what? My job here is done. Turn off the lights. Let's go home. All of our leaders are developed.' That's not going to happen. But as we move through our careers, we gain new strengths, we identify new areas of opportunity for growth, and we're going to stay the course.

So, while we've had some great success over the last few years, we really need to dig in and focus on sustaining those development efforts, and continue working towards a focus on growth and development across our entire talent pool."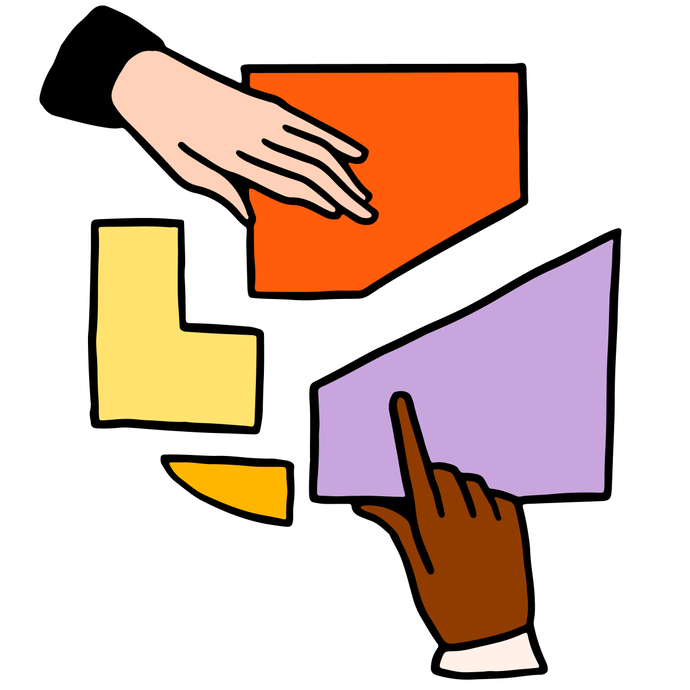 Want to learn more about Consumer Cellular's approach to leadership development?
Check out Dr. Michelle Greenfield's Culture First 2023 session, No Manager Left Behind.
Watch now
Headquarters
Tigard, Oregon
CHALLENGE
Bridging the leadership skills gap to curtail employee attrition
SOLUTION
A data-driven leadership development program that strengthens management skills
RESULTS
A remarkable boost in employee productivity and retention
Build a world-class employee experience today