Case study
How Yelp developed its leaders and improved engagement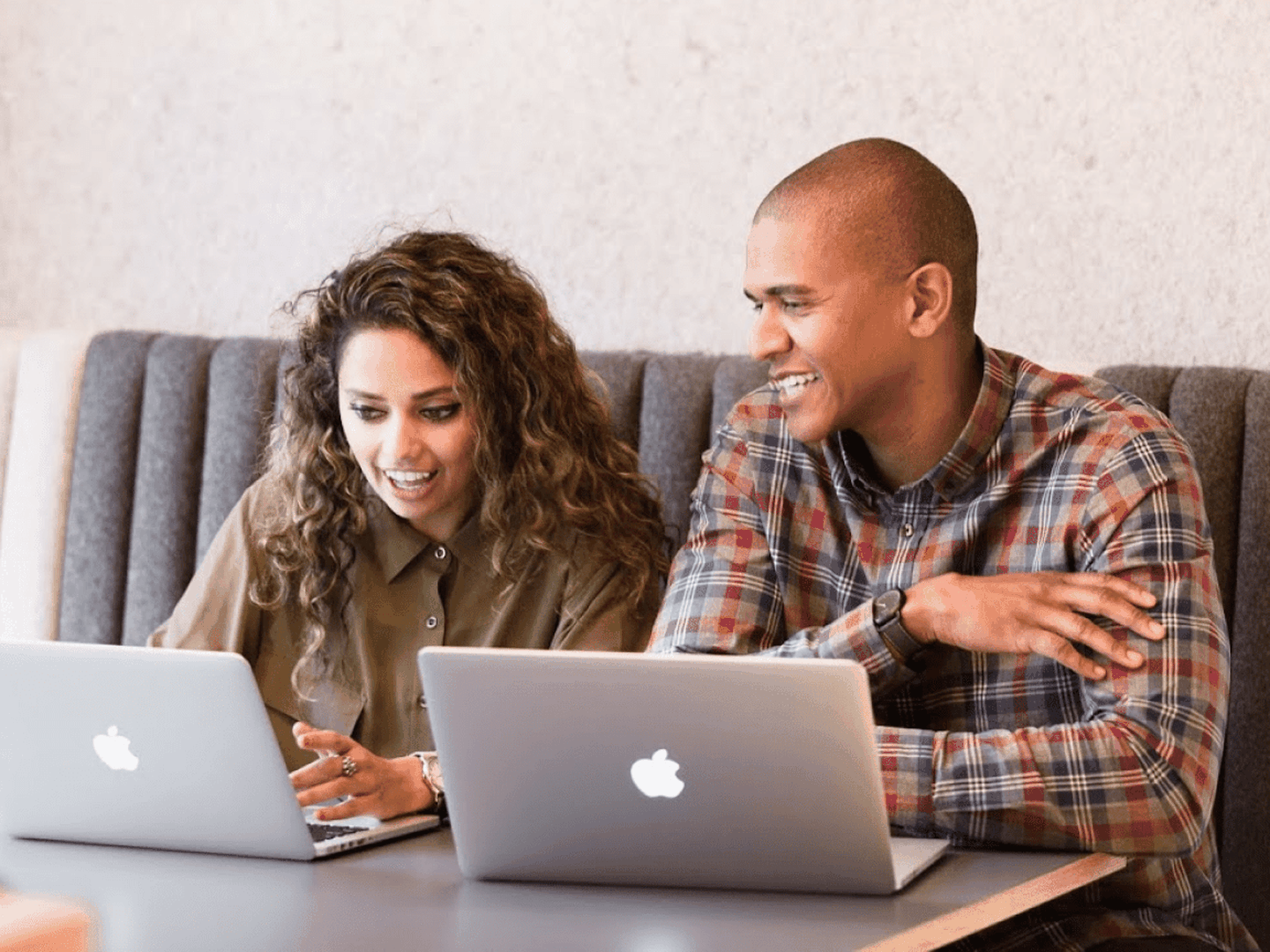 In early 2013, Yelp chose Culture Amp as their primary employee analytics platform. Culture Amp enables Yelp's HR team to collect feedback at scale from their rapidly growing population, and to make data-driven decisions quickly.
Yelp's Sr. Vice President of Human Resources, Jose Martin, says, "As part of our efforts to consolidate and simplify technology tools, we selected Culture Amp as our internal feedback platform. As a product, it plays well with our distributed teams and has scaled with us as we've grown from 1,000 to 5,000 employees." The user interface, confidentiality for employees, and ease of access to information were also strong deciding factors.
Full employee lifecycle analytics
From the start, Yelp made a commitment to run one global employee engagement survey per year. In 2017 they made the decision to start quarterly employee engagement pulse surveys to keep an eye on how they are progressing throughout the year. Yelp runs annual manager feedback surveys to drive manager quality globally and managers can request an additional mid-year check-in. Onboarding surveys are given to all employees within 30 days on the job, and exit surveys are provided to employees who are moving on to new opportunities.
Employee engagement surveys empower Yelp's leadership team with data
Yelp has used Culture Amp's employee engagement survey for two years. Kevin Lee, Sr. HR Business Partner in Yelp's New York office says, "We address engagement opportunity areas by department and geography to ensure that we can get economy of scale, while tailoring solutions and investments. The most important activity we did with Culture Amp's platform was to cascade communications for results throughout the organization." Closing the loop with employees reinforces that Yelp values internal feedback, and creates accountability for action.
The HR team works with leaders to empower them to make positive changes that impact engagement. "Depending on the department, we look at building out unique engagement action plans. Some departments use engagement action teams comprising employees and managers; some apply a top-down approach with executive decisions; some follow up with focus groups," says Lee.
In 2016, Yelp's Community team, a department that consists of remote employees, made great strides to increase employee engagement. They observed a gap in how their team perceived Yelp's company success relative to other departments in 2015/16. They addressed this by seeking additional feedback from employees within the department and implementing enhanced communications. An executive guest presenter was brought in to review quarterly earnings during all-hands meetings, building trust around Yelp's continued success and layering in valuable learning and development around business acumen. These actions increased agreement that Yelp was in a position to succeed by 38% in the community department.
Due to Yelp's rapid growth, less than half of 2016 survey respondents participated in 2015's engagement survey. One might expect that with a different and larger employee population responding to the survey, overall engagement might naturally decline. However, overall employee engagement at Yelp remains steady at over 70%. In fact, 9 of 10 respondents still agree they would recommend Yelp as a great place to work and they are proud to work for Yelp. Lee attributes consistent engagement results to an already strong company culture and the intentional engagement efforts implemented out of survey findings.
Manager feedback data for individualized development
Yelp had previously been using a manager effectiveness survey from a traditional provider, but switched to Culture Amp for a better user experience and faster access to data. John Garnin, VP, Local Sales says, "The annual feedback survey gives our managers clarity into how things get done vs. what things get done. Real change takes place and everyone feels a higher level of accountability and greater level of job satisfaction. We look forward to it every year."
Manager surveys are used as an additional data point to evaluate manager effectiveness, but are mainly an individual development tool. Using manager 180 surveys puts a focus on self-development and role modeling through all levels of management. There is a high-level of partnership between department leaders and the HR team to analyze and take action on the results of manager 180 surveys as well. Andrea Rubin, Sr. VP, Marketing says, "While we support continuous feedback at Yelp, our employees can count on the annual Manager Feedback Survey to share feedback anonymously with their manager. It's a great opportunity for managers to identify what's working for their teams, as well as opportunities to become even better managers and leaders. Since we've been running the survey annually (and even biannually some years) our managers have the opportunity to see their progress after making constructive changes."
Overall, 9 of 10 employees at Yelp rate their manager as effective. In 2016, multiple offices led sessions around the results of manager 180 surveys so that everyone could learn from the experience. One session took a panel approach, featuring advice from a few managers with high favorability scores and expertise in different areas. Another session presented anonymized, Yelp-internal comments from that specific department's manager 180 surveys. Presenters offered actionable tools and tips on how to develop skills around key management competencies: caring about employees on an individual level, giving feedback effectively, and providing motivation.
Connecting engagement and exit surveys to create a meaningful employee experience
In 2016, Yelp dug deeper into new hire sales employee retention. There had been a slight increase in attrition during the summer months that year. Using data from exit surveys as a guide, Yelp's Business Operations team followed up with all departed sales representatives to further understand the reasons for their departure.
By utilizing Culture Amp's engagement surveys and exit surveys, Yelp was able to better understand why employees were leaving, predict separations with greater confidence, and reduce attrition. After implementing a variety of changes across recruitment and onboarding programs during Q4 2016 and Q1 2017, Yelp has seen trainee retention rise back to historic levels.
They are now in the process of creating a more specific exit survey for sales and other teams to gather data tailored to different business functions. Their intent is to utilize this department-specific exit survey feedback to fine-tune the recruiting and training processes to ensure future new hire cohorts are set up with all the right ingredients for long-term employee engagement and successful performance.
Build a world-class employee experience today