Case study
How MATCHESFASHION aligned people and culture during growth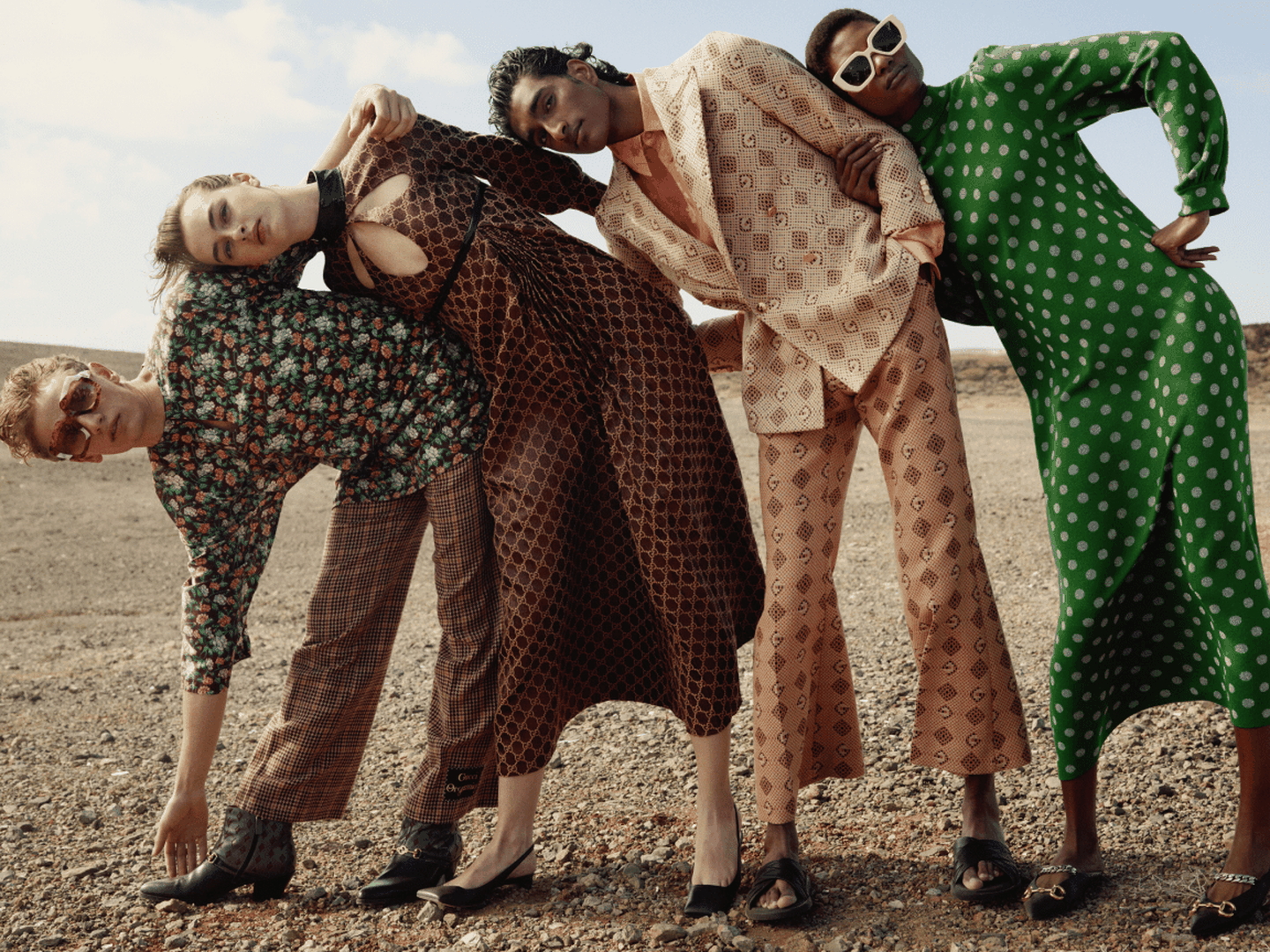 Statistics
700+employees

8+in 3 countries

5%reduction in employee turnover
MATCHESFASHION started with a single shop in Wimbledon over 30 years ago and has grown into a global destination in online luxury for men and women. With a modern edit of over 450 established and new generation designers, delivering to over 176 countries.
With the fast growth of the digital business, the team has grown from 100 to over 700 people in seven years.  The team is spread across two hubs in London as well as offices in Hong Kong and New York as well as retail stores in London.
As part of this growth, MATCHESFASHION developed its People team in 2017 with the appointment of Heidi Coppin (Chief People Officer), Victoria Ashley (Head of People & Talent), and Gemma Butler (People Partner).
Challenge: Aligning people and culture during growth
With the fast growth of the business and departure of the founders in 2017, the team knew they needed to ensure they kept the essence of what made the company special whilst listening to the needs of the growing employee population. They recognised that in a smaller team, connection and culture were easy to foster but now that the company was growing, it was important to build a culture of feedback with a more consistent and inclusive way of listening to employees.
"Our previous experience of employee engagement surveys told us that by the time you had carried out the survey and consolidated the data, the findings would be months out-of-date and irrelevant," says Gemma. "Culture Amp could provide the instant feedback and real-time information that we needed to make the changes necessary to have a fast, positive impact on the business."
Solution: A tool which empowers teams to own company culture
In March 2017, MATCHESFASHION ran its first engagement survey with Culture Amp, under an initiative entitled 'Dream Big'. It was clear that people were open to share their thoughts – and of the 450 employees surveyed, there was an 80% participation rate.
"People liked the autonomy, ownership, and ability to drive change within the company so we knew that we didn't need to address these areas," continues Gemma. "Instead, we could focus on the issues that needed the most attention, for example a need for employees to feel social connection with the company and have access to more continuous feedback and recognition."
Based on the feedback from their teams MATCHESFASHION created a few key initiatives to help create momentum around cultural growth.
These included:
The launch of 'Matches Mob'.  Employee driven groups which became key forums to drive positive change in the company on sustainability issues such as Inclusivity, Environmental Issues, and Charitable Partnerships. These groups provide the social connection employees needed and helping empower them to make a difference to issues they really cared about, both inside and outside work. 
The addition of regular company away days to update employees on MATCHESFASHION strategy and vision.  This time together fosters a strong connection of purpose and transparency across the business. 
The implementation of Individual Effectiveness 360 survey through Culture Amp for all employees to foster better conversations between managers and employees and support the need for improved feedback and recognition.
Addressing team-specific requirements 
The diverse nature of the business means that the teams across MATCHESFASHION range from the Technology and Buying Teams to Retail Store employees. As such, departmental action planning teams were created so that people could explore the feedback data at a team level, drilling down into areas that mattered most to them, empowering them to make the changes that are most impactful for them.
The 'Dream Big Champions' work with departmental leaders to pledge 'promises' for self-development within their own parameters. Across departments, the company saw the introduction of multiple team initiatives including a team recognition programme like 'Studio Star' (an employee of the month award) or cross-team communication initiatives like monthly hosted breakfasts.
"Demonstrating that action is being taken as a result of a survey is crucial," says Gemma. "It reinforces to people that everyone is being heard and that their opinions are important. It also means that people are more likely to be even more honest and participate in surveys in the future."
Demonstrating successful impact of change
MATCHESFASHION carried out a mini-engagement (pulse) survey in December 2017 to check that the company was moving in the right direction before repeating the full engagement survey in 2018.
The 2018 survey showed that the changes over the past 12 months were clearly working.  Whilst overall engagement remained flat, key areas of investment saw improvement, Social Connection grew 16%, Pay and Benefits grew 4% and there was a 5% increase in employees regularly having 1-2-1's to discuss their performance and development.
Results: Achieved target percentage decrease in employee turnover
MATCHESFASHION has seen a 5% reduction in staff turnover since they started using Culture Amp.
For the people team, that's not the only highlight. The increasing utilisation of the Culture Amp tool and data has demonstrated a cultural shift towards employees and managers taking greater ownership for the company culture and development of its people.
"Culture Amp has created a real shift in our company culture, and the relationship between the People Team and the operations board is evolving as a result," says Victoria. "Now that we can demonstrate, through trustworthy and tangible data, that the changes we are making bring clear value to the organisation, culture is a key part of our strategic pillar to scale efficiently."
Trustworthy surveys facilitating open and honest dialogues 
As buy-in to Culture Amp has increased across all levels of the company, MATCHESFASHION has extended its use of the platform further to 'keep its finger on the pulse on the organisation's culture' – across the employee lifecycle.
This includes exit interviews and internship surveys as well as polling on sensitive topics such as working parents or disability groups. "Exit interviews in particular can often be very personal for the people involved. Now that we've got solid data to work with, discussions can be honest, relevant, objective, and constructive," says Gemma.
"People's trust in Culture Amp has grown as they recognise that their data is being handled responsibly and securely," adds Gemma.
"They also value the transparency involved and that we're prepared to discuss the negative findings, not just the positive ones. As such, we're getting open and honest feedback which is being backed up by solid data."
Headquarters
London, United Kingdom
Challenge
Aligning people and culture during growth
Solution
A tool which empowers teams to own company culture
Results
5% reduction in employee turnover
Build a world-class employee experience today