How Project44 built a business case for employee experience
People, talent, and culture are often viewed as HR-specific issues. But the reality is that every part of the business needs employees (and happy, engaged, and productive ones at that). HR priorities deserve to be business priorities.
Yet the tricky part for most people professionals is connecting those dots. How do you illustrate the real impact of the employee experience and get buy-in from leaders across the organization?

In a recent webinar, Kendall Raymond, VP of Talent at project44, shared why employee experience is important, how she built a strong business case for investing in it, and how she ultimately got everybody else on board.
1. Know (and share) the numbers
There's little that's more motivating than real, hard data – and that's something that Kendall and her team use to their advantage when explaining the ROI of employee engagement.
Culture Amp data shows that when organizations get the employee experience right, it leads to:
25% higher share price growth
5x less turnover
20% greater productivity
50% fewer sick days
2x greater innovation
While these numbers might be second nature to HR professionals who live and breathe these topics all day, they're not as intuitive to other people throughout the organization. So Kendall says it's the job of people leaders to share that knowledge with others.
"Even just doing some quick, back-of-the-napkin math I've found can be really helpful for us to bring to the table to think about the value proposition," she explains. "That's where the business case really can start coming from. Those numbers become real and it translates."
2. Regularly solicit and use employee feedback
Kendall and project44 are focused on building a talent strategy rooted in "knowing rather than perceiving." And that involves collecting and using a lot of feedback – not just to plan the employee experience initiatives themselves, but to uncover whether they're seeing a real return.
project44 uses Culture Amp for a variety of feedback initiatives, including candidate experience surveys and 360-degree feedback. They're also looking at using more insights collected from exit surveys and launching bottom-up feedback to gather information that's more helpful to managers.
While this feedback helps shape future efforts, it also reveals results that strengthen the business case for the employee experience. Kendall mentions an example of when she started at project44 and was tasked with creating a best-in-class onboarding program.
"As we tracked people since we implemented our five-day, very immersive onboarding program, our cohorts from zero to three months, three to six months, and six to 12 months have had outsized increases in engagement," she says.
That's data she and the team can continue to lean on as they emphasize the impact of the employee experience. "It helps you measure and paint the story and also validate if it's knowledge or if it's perception," she adds.
3. Integrate people, talent, and culture into existing conversations
Often, talent and culture strategies are looked at as an entirely separate piece of the business – despite having a major and direct impact on all areas of the organization.
Kendall mentions that integrating these topics into existing mechanisms and conversations has been crucial for keeping them top of mind, while also emphasizing just how valuable they are to business success. For example, consider discussing engagement strategies during a company town hall meeting or during Monday morning huddles.
"It doesn't have to be super sophisticated," she explains. "If those mechanisms exist, make sure that people, culture, and talent become a part of people's natural language in those settings."
4. Take one step at a time
The employee experience is critical and comprehensive, and you may be tempted to tackle everything at once. However, taking on too much at one time is not only overwhelming, it can be counterproductive. It makes it that much tougher to understand and demonstrate the value of those changes.
Instead, Kendall advises organizations to do one thing at a time. "Establish that value with one thing," she says. "Do it really well. Understand it better than anyone else in the organization. And then step into the next thing and build off of it."
5. Tell a story
Data matters, particularly when you're trying to prove value or ROI. But as a people leader, don't get so hung up on the numbers that you forget the real people behind them.
In fact, Kendall says that solid storytelling is one of the best ways to get executive leaders to buy into the importance of employee experience. A story illustrates the impacts in a way that's far more compelling and resonant than numbers alone.
"It's really important that we're taking the data and we're turning it into an easily-understood story that ties to our business objectives, goals, outcomes, and strategies which are unique to each of us," she explains.
She mentions that even though project44 has excellent engagement and sponsorship from the executive level and that data is the company's "language of influence," storytelling is still something she and her team are committed to.
"That storytelling element is really where the art of interpreting people data comes from and it's critically important that I'm doing that every single day," she adds while also mentioning that the Culture Amp team has been an excellent resource in crafting those narratives.
Have you been looking for a new way to communicate the results of an employee survey? Culture Amp People Scientist Myra Cannon shares how storytelling with data can help.
Build your employee experience value proposition
HR professionals don't need to be sold on the value and the impact of the employee experience – to them, it's a given. But other leaders throughout your organization might require more proof and convincing.
"As people professionals, it's really our job to showcase the value at every turn whether it's a given or not a given in your organization," Kendall concludes.
And for Kendall and project44, the value of employee experience and a "know versus perceive" talent strategy is obvious: "You can put your dollars in a place where your investments are ultimately maximized, where you can capture the best-in-class talent for the roles that you're hiring, and ultimately adapt to this world of work that's changing rapidly in front of all of our eyes."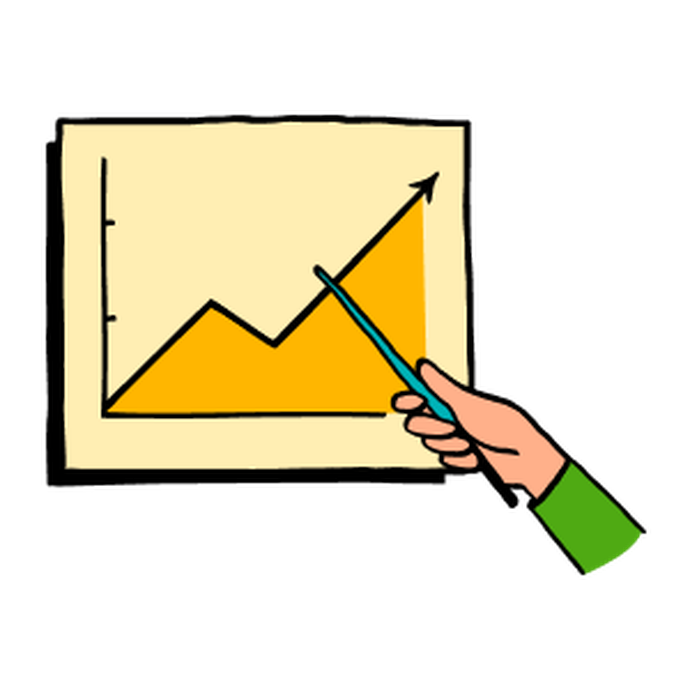 Learn more about how Kendall and her team at project44 built a business case for employee experience
Watch the full session
Build a world-class employee experience today