Why organizations can't compromise on employee experience
With a potential recession looming, many organizations are proactively cutting costs. Leaders are struggling to do more with less – and HR is no exception. Recent data shows that 84% of HR professionals don't expect to have the budget to meet their technology needs this year.
As HR teams evaluate their tech stacks and decide what should stay and what should go, it's tempting to view a human resources information system (HRIS) as the default one-stop shop.
While an HRIS certainly has its place with backend administrative focused work, no amount of modifying will make it the best choice to manage the more human side of human resources – aspects like employee engagement, continuous performance & development, DEIB, and the overall employee experience.
Trying to "make it work" with a system that isn't built to support these elements might sound like a good idea when you're looking for ways to trim resources. But in reality, attempting to consolidate the employee experience into an HRIS could cost your organization more than it saves.
Why is the employee experience important?
Employee experience captures a worker's overall journey with your company. It encapsulates everything that people encounter and observe during their tenure, including everything from their onboarding process and performance reviews to their trust in leadership and their compensation. Employee experience is all-encompassing, but it isn't necessarily consistent. Companies going through significant change may see lower levels of motivation, pride, and commitment, which impacts engagement, productivity, and overall performance at the organization.
Managing the employee experience is not only a big responsibility but also a critical one. A thoughtful and positive employee experience helps organizations:
Maintain morale
With persistent layoff headlines, strapped resources, and demands to head back to the office, workers are saddled with uncertainty and left feeling like they're losing the flexibility and autonomy they gained during the pandemic.
Data backs up that workers are struggling. In Gallup's 2022 State of the Global Workplace Report, employee dissatisfaction, disengagement, and unhappiness had all reached staggering levels.
That means now is not the time to slack off on employee experience. In fact, these negative trends suggest that employee experience warrants more attention than ever to help employees feel engaged, productive, and fulfilled.
Improve retention
Pew Research Center data shows that people leave jobs for a variety of reasons – including low pay, lack of advancement opportunities, and disrespectful work environments. All of those are wrapped into the broader employee experience.
Top keep top talent, organizations must strategically and proactively manage employee journeys. If they don't, they risk pushing workers further away.
Bolster employer branding efforts
Many people show no qualms about talking candidly about their employers, particularly when it comes to negative experiences. LinkedIn is often littered with posts about dismal severance packages, toxic cultures, and unfair benefits.
That sort of negative press – whether it's shared publicly on social media or a review site or stated privately to a group of friends – can have a real impact on the overall perception of your company and potentially even your ability to recruit and hire new talent.
Support distributed work
Employees crave flexibility at work, with 94% of workers stating they want flexibility in when they work and 80% saying they want flexibility over where they work.
Offering this kind of autonomy makes an organization attractive to candidates and current employees. However, it adds more complexity to managing the employee experience, which will be different for someone who works permanently from home versus someone who's in the office either part-time or full-time.
Companies that prioritize the employee experience are better equipped to support distributed work and think strategically about how to ensure positive interactions for all employees – regardless of where they're working.
The bottom line is that the employee experience matters for … well, the bottom line. Better engagement, higher productivity, positive publicity, and lower turnover all have an impact on the balance sheet and, ultimately, the overall success of an organization.
Why companies need dedicated employee experience software
Employee experience carries a lot of weight, and HR teams need the right tools to plan, manage, and support it.
Consolidating employee experience into an existing HRIS might seem like an effective and efficient use of resources. However, an HRIS is intended to manage employee data – things like names, contact information, compensation, start dates, time off requests, and benefits.
An HRIS is a solid data repository for information about your employees. But when it comes to fostering a positive employee experience, it falls short in a number of important ways.
Your HRIS is built for the backend
An HRIS is meant to organize important details, ensure compliance, and facilitate HR operations. But it's not the right fit to support employees in completing their daily work, building better relationships, or achieving their goals. Plus, it lacks the embedded people science that allows employees to dig deep, reduce bias, make better managing decisions, and inspire positive change.
For that, employers need dedicated employee experience and engagement software like Culture Amp. This sort of solution goes beyond the basics of an HRIS with features like surveys, personalized growth plans, tools to facilitate ongoing development conversations, engagement analytics, and more.
Your HRIS lacks insights and action
Your HRIS contains some important data points. It can tell you an employee's start date or when they received their most recent raise or promotion. Beyond that, it's less useful. It lacks the breadth of analytics and expertise to provide HR teams with trusted insights and recommendations to improve the employee experience.
Culture Amp includes benchmarks to compare your organization against others in your industry, intuitive dashboards to get into your employees' heads, and focus areas to help you pinpoint and take action on your highest impact areas.
Your HRIS is static
An HRIS is sort of like a warehouse for your employee data – it houses information that might get updated occasionally, but otherwise stays fairly stagnant. And yet the world of work is changing at a rapid rate. Workers' needs, expectations, perceptions, and values are constantly shifting, and very little of that is captured by your HRIS.
Software like Culture Amp helps employers actively solicit feedback to understand what makes employees tick and how the company can best support them. With ready-to-use surveys, you can get the insights you need to understand your people and stay relevant and competitive in an ever-changing world of work.
A balanced approach to your HR tech stack helps you maintain the employee experience
Your HRIS isn't the right fit to manage your entire employee experience, but that doesn't mean it serves no purpose at all. Companies see a lot of success with using an HRIS for back-end, admin-focused work and employee experience software for front-end, employee-focused work – particularly when the two solutions are integrated.
"Compare the overly simple feedback of HRIS' platforms with Culture Amp, an employee experience platform that makes feedback engaging and accessible to all relevant stakeholders, and measurable to HR. Not only does it encourage more frequent and useful feedback, it allows employees to set meaningful, realistic goals and track progress over time."
— HRM Online
So as employers continue to wonder if they can afford to prioritize and invest in employee experience amidst budget cuts and strapped resources, there's a more pertinent question worth asking: Can they afford not to?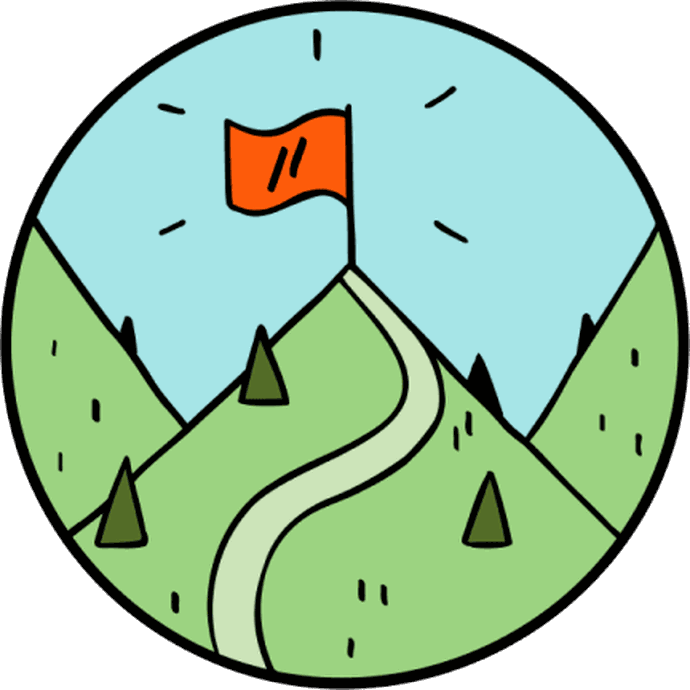 Put the employee experience first
See what a complete employee experience solution can do for your organization.
Get a demo
Build a world-class employee experience today