What makes a good manager?
Finding, keeping, and developing great people isn't easy, but finding, keeping, and developing great managers is even more challenging. 
What both employees and employers expect of managers has changed dramatically in recent times, with the rise of remote work and the need for stronger soft skills and better staff support. As new styles of management emerge, we need to revisit what we expect of managers and how we develop them to be their best. 
In this blog, we combine research from Google with our research at Culture Amp to explore effective management and uncover the eleven essential traits of a good manager. 
A new breed of managers: Project Oxygen
Tech giant Google is a leader in redefining the role of managers. They deliberately decrease the level of power and authority managers have over employees. "Managers serve the team," says Executive Chairman Eric Schmidt. Managers aren't focused on punishment or rewards but on helping clear blocks and inspiring their teams. 
Michelle Donovan, Director of People Operations at Google, asked: What if everyone at Google had an amazing manager? So Google embarked on a new project to understand what that would look like.
"Having a good manager is essential, like breathing. And if we make managers better, it would be like a breath of fresh air," Donovan says, as quoted in the book Work Rules.
Having a good manager is essential, like breathing. And if we make managers better, it would be like a breath of fresh air.
— Michelle Donovan
Director of People Operations, Google
To accomplish this, Google first identified the best and worst managers. They discovered that the teams who worked for the best managers reported:
Career decisions were made fairly and performance was fairly assessed
The manager was a helpful advocate and personal career objectives could be met 
Work happened efficiently. Decisions were made quickly, resources were allocated well, and diverse perspectives were considered.
Team members treated each other with respect and worked transparently.
They were involved in decision-making and empowered to get things done.
They had the freedom to balance their work and personal lives.
Google verified manager impact by tracking employee performance against people who switched between teams. They consistently found that employees in teams with better managers were more satisfied. But what exactly about these managers made them so great to work with?
In order to learn what made good managers successful Google conducted double-blind interviews with managers. From the interviews, Google identified eight common traits of high-scoring managers.
Eight common traits of high-scoring managers
Empower the team and do not micromanage
Express interest/concern for team member's success and personal wellbeing
Be very productive and results-orientated
Be a good communicator – listen and share information
Help the team with career development
Have a clear vision and strategy for the team
Have important technical skills that help advise the team
Project Oxygen's results weren't particularly surprising, and Google was similarly underwhelmed by the findings. 
As Josh Bersin notes, "The eight habits which Google identified are the very same principles which make up good management at every organization on earth." That's why the people science team at Culture Amp decided to go one step further. They conducted research with our customers and reviewed current academic and practitioner research. Through this process, we uncovered three more crucial behaviors:
Emotional resilience: A manager's ability to lead through change 
Fair treatment: Treating employees fairly and encouraging diversity
Overall effectiveness: Focusing on progress, not just results
The 11 traits of a good manager
Our team combined Google's thoughtful results with the data Culture Amp's customers provided to create the definitive list of qualities that define great managers. 
1. Caring
Caring managers take time to get to know the individuals in their team. They're genuinely interested in a team member's success and personal wellbeing, They regularly check in with people about their lives, both at work and outside it.
2. Coaching
Good coaches focus on developing the people they work with and getting the job done. They ensure they have regular 1-on-1 meetings with team members and encourage them to present solutions to problems rather than solving problems for them.
3. Communicating
Managers become great communicators by being good listeners. They allow time for others to speak. They clearly understand the organization's vision and share it with the people in their team to motivate them. They keep their team up-to-date on what's happening in the organization.
4. Development
Managers who genuinely show interest in employees' career development acknowledge improvement and not just deliverables. They take time to discuss their direct report's long-term career aspirations through development conversations and help them understand potential career paths within (and potentially outside) the organization.
5. Emotional resilience
How a manager responds to challenging circumstances can significantly impact their team. Emotionally resilient managers are aware of how their mood affects others. They remain calm and productive under pressure and cope well with change.
6. Fair treatment
Managers who value fair treatment will allocate tasks and set schedules with people's capacity and development goals in mind. They acknowledge good work. They build a diverse and inclusive team and encourage diversity of thought.
7. Fosters innovation
Managers can inspire and learn from failures and achievements by fostering innovation and empowering their teams to make decisions. They don't micromanage people. They encourage innovative ideas and approaches and help people to implement them.
8. Empowering and motivating
Effective managers help people stay motivated to do their best work. They make the people they manage feel valued, supported, and empowered. They feel they're successful when the employees they manage are successful.
9. Results-oriented
Results-oriented managers ensure performance standards are maintained. They seek to mitigate their biases to be fair in performance decisions. They work with team members to help remove blockades and get the team workable outcomes from team meetings.
10. Technical capability
Technically proficient managers add value to their teams. They can roll up their sleeves and work alongside the team when necessary. They empathize with the challenges the team faces and have the necessary skills to help devise solutions.
11. Vision and goal setting
A manager ensures the organization's vision and strategy are translated into an actionable vision and strategy for the team. They help their reports understand how their role contributes to the organization's success.
How to hire great managers
It's all very well to identify the traits we want to see in managers, but recruiting people with the traits we're looking for can be another challenge entirely.
Google offers these tips for finding great managers:
Assess candidates objectively. Have standard interview questions and a way for interviewers to calibrate their assessments of candidates.
Set a high bar for quality and keep looking until you find someone who adds something new.
If possible, find your own candidates rather than rely on third-party recruiters.
Give candidates a reason to join.
You may already have standard interview questions. If not, it's worth taking the time to draw up a standard interview question sheet with follow-up questions for interviewing managers.
Example interview questions that can help you find a good manager:
Tell me about a time your behavior had a positive impact on your team.
Follow up with: What was your primary goal and why? How did your teammates respond?
Tell me about a time when you effectively managed your team to achieve a goal. What did your approach look like?
Follow up with: What were your targets and how did you meet them as an individual and as a team? How did you adapt your leadership approach for different individuals? What was your key takeaway from this situation?
It takes a certain set of skills and a desire to lead to become a manager. Here are 3 things to consider when picking and developing a first-time manager.
Effective development for managers
Many thousands of dollars and hours are spent on employee training each year, but it's not always easy to quantify its value. Before you start planning training for managers, it's important to understand how your managers are doing already and where they need support. You may already have some results from an engagement survey that flag leadership as a key driver, which is one data point.
To understand where managers excel and where they could improve, consider conducting a manager effectiveness survey. This survey will give you a clear baseline to work from. Team members can provide anonymous feedback to help managers understand how they're doing. Managers can see where they're excelling and what areas to focus on for improvement. It may also uncover - at an organizational level - which kinds of training may have the most impact. You'll also be able to see which managers are strongest in specific areas, so you can get their support to help with training other managers.
In addition to informing training programs, manager effectiveness surveys are also valuable during times of rapid growth, when employee feedback indicates that managers lack core capabilities, or when there is high turnover.
The survey results will also inspire thinking about ways to develop managers outside of formal training. Once you've decided on areas to focus on, and taken some action to help develop managers, you can do another management survey to measure the impact.
Myra Cannon, People Scientist at Culture Amp, wraps it up nicely with the following sentiment:
"Going from being an individual contributor to a manager can be a big (and scary) leap, and managers need support – not just in the beginning, but as they grow into their own styles and refine their approach over time.

Without feedback and guidance on what they can do to improve, managers are left to their own devices to figure things out, often at the expense of the people they manage. It's getting easier to arm managers with feedback and coaching to boost their ongoing learning and development – and we see the rewards in more engaged managers, and teams, every day."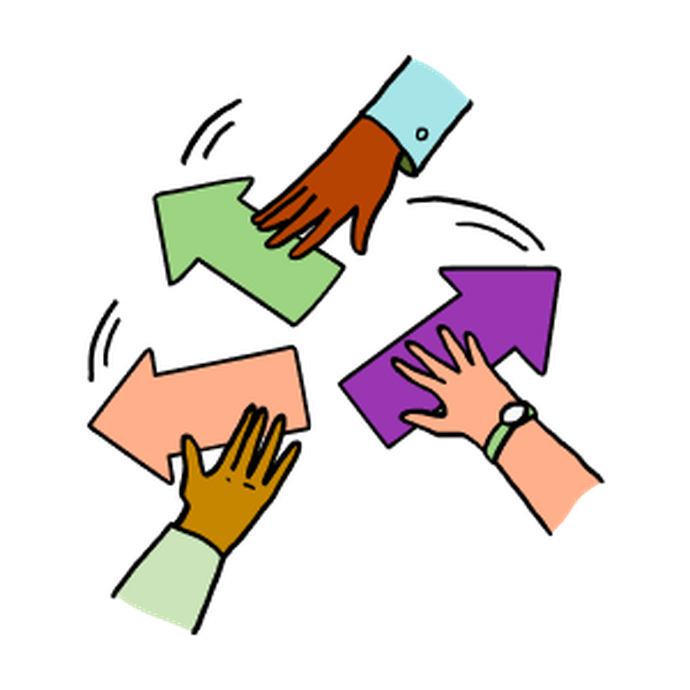 Understand and amplify the impact of managers
Leverage Culture Amp's Manager Effectiveness Survey to assess the skills that managers most need to succeed in today's world of work
Learn more
Build a world-class employee experience today