Why Xennials matter in a hybrid workplace
Updated August 17, 2021. We've updated this blog to incorporate feedback from all the folks who provided feedback on the term "geriatric millennials." We understand the power (and often problematic nature) of labels and have tried to reflect our commitment to inclusion and inclusive language in our update.
What is a Xennial (or "geriatric millennial") and why are so many news sites (and Twitter) so hyped up about it?
In the now-viral article, "Why the Hybrid Workforce of the Future Depends on the 'Geriatric Millennial," Erica Dhawan writes:
"Geriatric millennials are a special micro-generation born in the early 1980s that are comfortable with both analog and digital forms of communication. They were the first generation to grow up with technology like a PC in their homes."
Reactions to the term "geriatric millennial" have been varied but abundant, to put it lightly. From anger to playful acceptance, her essay has triggered a range of emotions, over 15,000 retweets, and a response piece addressing the resulting debate. In this blog, we've made the decision to use "geriatric millennials" whenever we refer to Erica's original ideas, but the more inclusive term "Xennials" otherwise.
Below, we'll take a brief look at the rise of the hybrid workplace and what Erica means when she calls herself a "geriatric millennial". We'll also explore the various roles and benefits that Xennials have to offer in a hybrid, multigenerational workplace.
Understanding the rise (and persistence) of the hybrid workplace
As the vaccine rollout continues and COVID-19 restrictions ease up, offices around the world are pursuing a hybrid approach to "return to the office."
At this point, it's good to note that there are a number of models for hybrid work. Generally speaking, all of them are significantly more flexible than pre-pandemic models, allowing at least some employees to work remotely some of the time.
A hybrid workforce is just one of the many, lasting ways the pandemic has fundamentally altered the way we work. In the U.S., only 20% of employees worked from home pre-pandemic according to data from Pew Research Center. As of December 2020, 71% of Americans were working from home, with 54% of that group reporting that they want to continue to work from home after the pandemic ends.
A 2021 Microsoft Work Trend Index elaborates, "With over 40 percent of the global workforce considering leaving their employer this year, a thoughtful approach to hybrid work will be critical for attracting and retaining diverse talent."
It's now July 2021, and this prediction is ringing true. The ongoing period of extreme turnover now known as "The Great Resignation" has proven that a lot of people would rather quit their jobs than go back to the office full-time. In light of these trends, Erica argues that geriatric millennials are in the best position to lead multigenerational teams to success in the hybrid workplace.
Erica writes, "[G]eriatric millennials [can] help you translate the experiences of both digital adapters (baby boomers) and digital natives (Gen Z). It not only makes for a better internal culture but a happier clientele." That being said, what exactly sets this generation apart from other generations, like millennials?
What makes someone a Xennial?
Xennials are also known as Elder Millennials, Early Millennials, Older Millennials, and the Oregon Trail Generation. According to Erica, the following qualities can be used to distinguish this unique generational category:
Born between 1980-1985
Spent formative years on both sides of the analog/digital divide
Among the first to join social media communities
Proficient in the communication styles of "digital adapters" (e.g., Boomers and Gen Xers) and "digital natives" (younger millennials and Gen Z'ers)
When Erica calls herself a "geriatric millennial" in her piece, she is identifying herself as someone who straddles the digital adapter-native divide. In Erica's words, "Geriatric millennials can read the subtext of an SMS just as well as they can pick up on a client's hesitation in their facial expressions during an in-person meeting … they are neither ignorant of technology nor so engrossed in it that a voicemail inspires fear." And according to Erica, it's exactly these qualities that set Xennials up for success in a hybrid workplace.
The role of Xennials in the hybrid workplace
Although it's true that technology has been indispensable over the past year, many people have been suffering "digital burnout" after a year of living and working online. Asana's Anatomy of Work Index 2021 found a direct connection between rates of burnout and how dependent workers were on their devices. For that reason, a good number of employees still want the flexibility and option of working from the office.
So, Zoom and Slack might not be going anywhere in the post-pandemic future, but neither will good old-fashioned phone calls, in-office meetings, or visits to client sites. Companies looking to transition to a hybrid workplace should strongly consider leveraging the unique skills and background of their Xennial employees. Erica explains, "Geriatric millennials are valuable because they have a varied skill set to refer to – one that lets them cater to the needs of people with different degrees of understanding of (and patience for) the digital world."
Geriatric millennials are valuable because they have a varied skill set to refer to – one that lets them cater to the needs of people with different degrees of understanding of (and patience for) the digital world.
— Erica Dhawan
For instance, Xennials can teach younger, tech-savvy team members traditional communication skills (including physical body language), office etiquette, and expectations for "professional" apparel. In the same way, Xennials can help older team members learn "Digital Body Language" - such as properly detecting sarcasm in an email or the appropriate use of emojis.
The hybrid workplace ahead of us
All in all, the hybrid workplace needs leaders and role models that can comfortably navigate both traditional and analog forms of communication. However, not every organization is equipped to understand the needs and pain points of this unique generation. As we enter this period of immense and costly turnover, listening to and understanding your employees will be key to limiting churn and increasing retention across the entire organization.
Xennials are the micro-generation that can hopefully bring the two sides of the digital divide together and towards a better world of work. The organizations that will thrive in the hybrid workplace are the ones that can best attract, engage, develop, and retain members of this unique generation.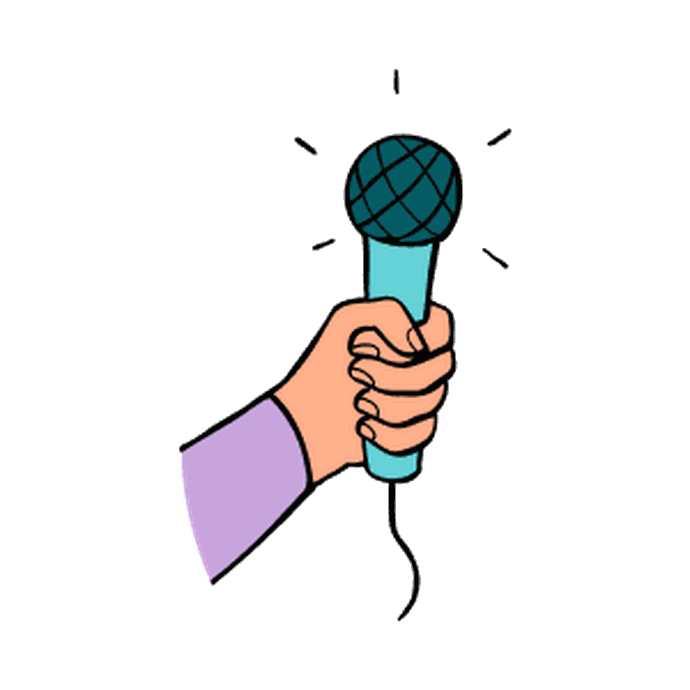 Keeping employees engaged across generations starts with listening
Learn more
Build a world-class employee experience today