Intuitive and powerful
Our user-friendly, science-backed platform makes creating, tracking, and updating goals easy for everyone.
Ensure that results and feedback are shared with the right people, and that individual and team OKRs consistently align with bigger picture goals.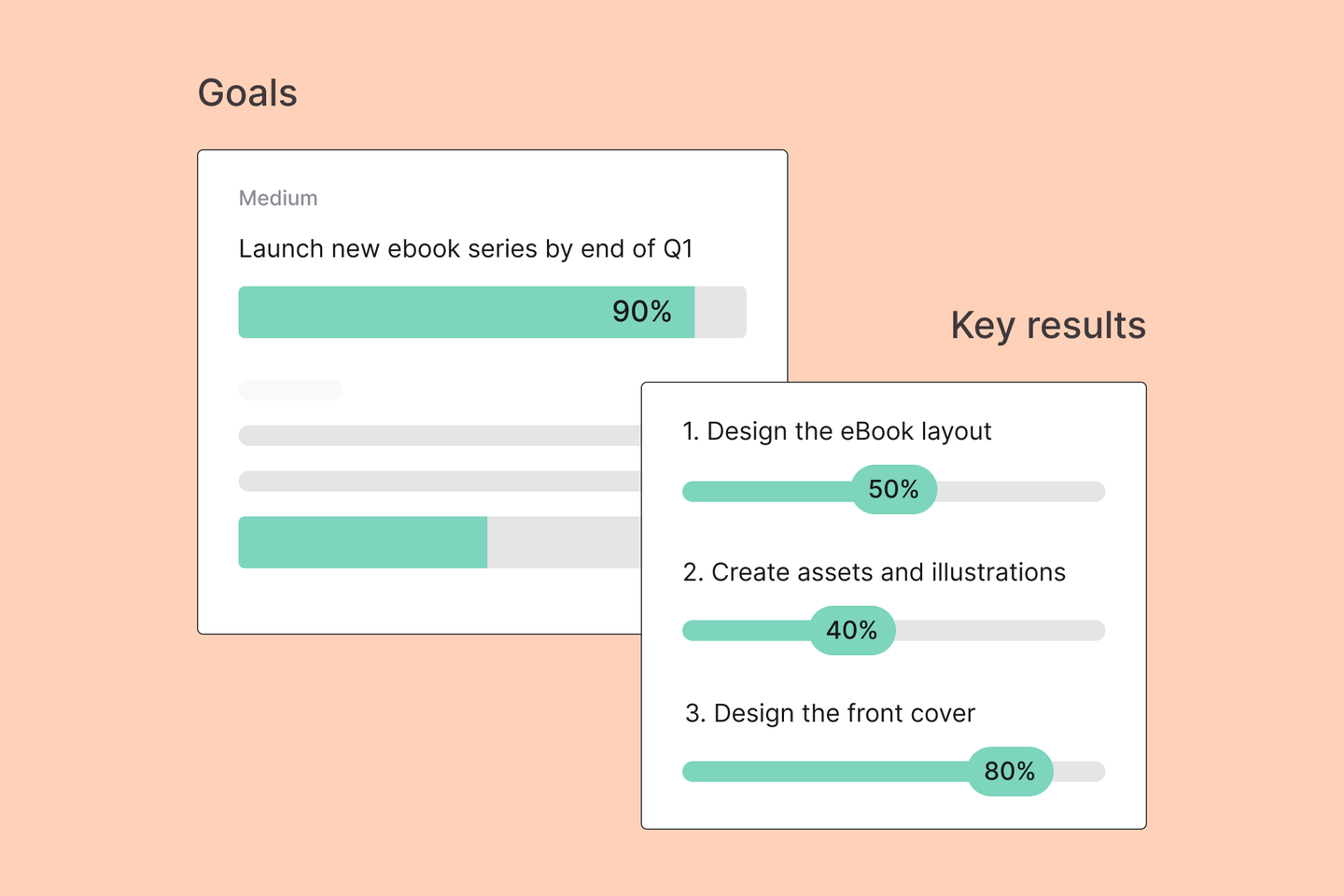 Agile goal management
Work where your teams work. Dynamic goal management helps cross-functional teams move faster and achieve more.
Get the flexibility you need to meet the different needs of everyone in your organization.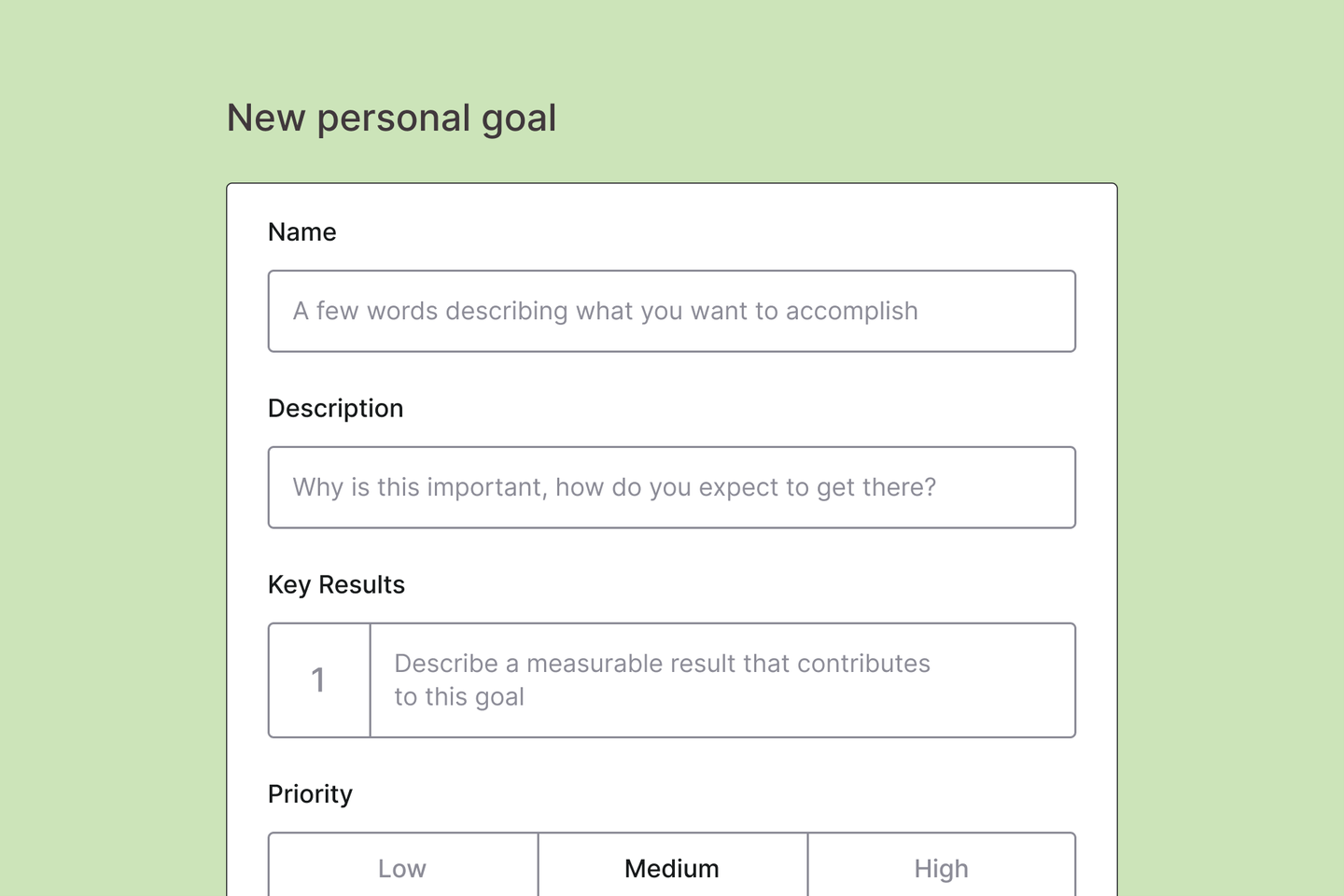 Improve visibility
Ensure your workplace has greater transparency around company goals. Give your team members clarity when setting expectations to enhance their collaboration and decision-making skills, as well as their sense of purpose in your organization.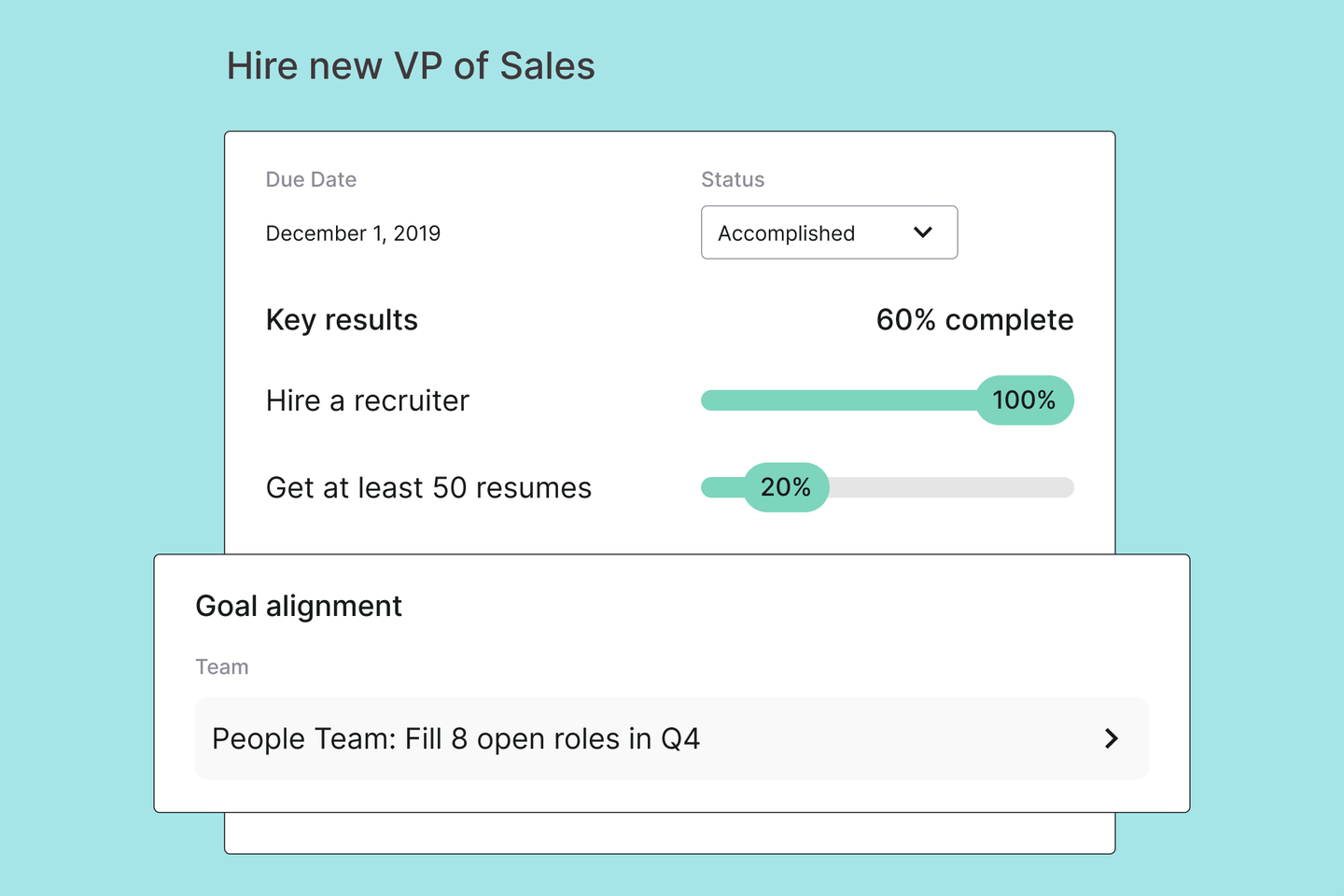 Don't crunch the numbers –
connect

the dots
Engagement. Development. Performance. Growth. Retention. They're absolutely vital to business, but spreadsheets won't tell you the full story. Ready to go deeper?
See the Culture Amp platform
The complete
performance

management solution
Manager-requested feedback
Get feedback on your direct reports to inform assessment.
Performance reviews
Customize evaluation templates to ensure consistency and mitigate unconscious bias.
Self-reflections
Ask people to reflect on their contributions and aspirations.
"By having a really strong continuous feedback loop through performance management, we've had more opportunities to recognize performance... that keeps employees feeling fulfilled and engaged."

Myke Mansberger

Vice President, Head of People at Bombas
6,500+ companies power their employee experience with Culture Amp
Build a world-class employee experience today