How WisdomTree used Culture Amp's inclusion survey to improve employee experience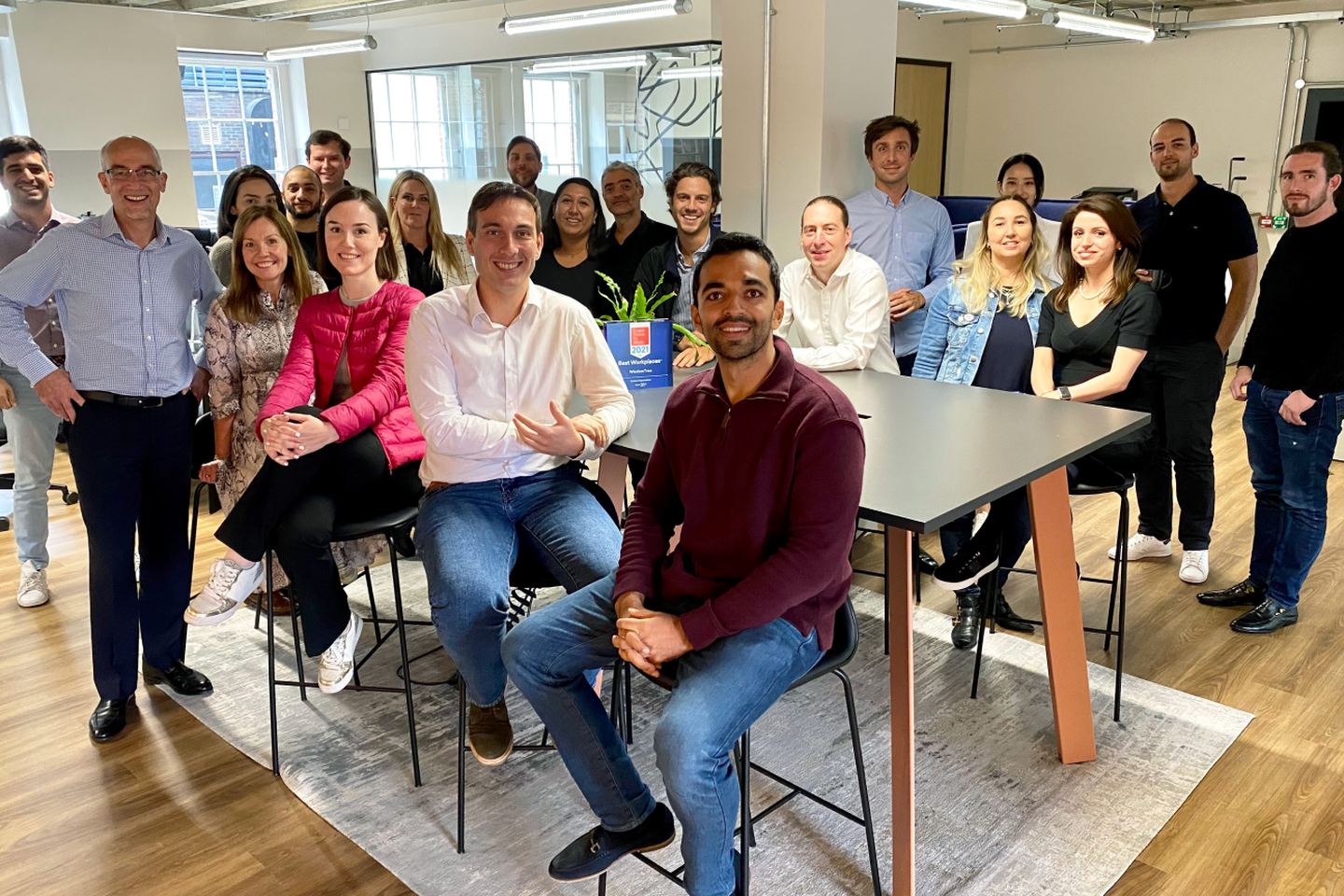 WisdomTree is on a mission to create better ways to invest. Established in 2006, they believe that investors shouldn't have to choose between cost efficiency and performance potential. In 2014, WisdomTree expanded into Europe, becoming a global organisation with over 200 employees across the US, London, Dublin, and Milan.
In 2019, WisdomTree launched the Women's Initiative Network (WIN), an employee resource group (ERG) to support women at WisdomTree. The ERG aims to foster a diverse and inclusive culture where employees across the organisation feel empowered to do their best work, speak up, share different perspectives, and build a stronger sense of belonging. WIN's aim was to create an environment where all employees are recognised and valued for their contributions and are held accountable for how they show up for each other and their clients.
Challenge: Understanding the gap
When WIN was first established, it was easy for employees to support its mission, but they had many different ideas and perspectives on where WIN should focus its efforts. Beena, Head of HR at WisdomTree (in Europe) reflects, "We didn't know which direction to go because we wanted to do lots of different things. As a result, it was hard to know where to focus our energy."
Culture Amp's inclusion survey appealed to WisdomTree because they wanted to take a data-driven approach to prioritise their initiatives. WisdomTree knew that an employee survey would help it to better identify areas of the employee experience which could be enhanced and take action to drive meaningful change.
Solution: Prioritising top DEI opportunities
To identify the biggest areas of impact, WisdomTree Europe decided to administer Culture Amp's inclusion survey in all of WisdomTree's European offices. WisdomTree had already been leveraging Culture Amp's employee engagement surveys, but this would be the first time it would conduct an inclusion survey. Beena trusted Culture Amp because she was familiar with the platform, saw the value of built-in benchmarks, and had confidence in Culture Amp's expertise in parsing insights from the data.
The survey results revealed a gap in the company's employee experience between men and women. WIN knew that taking action to close the gap, would mitigate potential engagement and retention issues in the future. To better understand the key drivers behind this discrepancy in the employee experience and inform next steps, Beena started to dig deeper into the data.
Identifying key insights
The survey highlighted differences in the employee experience and opportunities to act. The two questions that stood out in particular were:
1. When I speak up, my opinion is valued (Voice)
2. I feel confident I can develop my career at WisdomTree (Opportunities & Resources)
Overall, 55% of employees responded that when they speak up, their opinions are valued and 48% felt confident that they could develop their career at WisdomTree.
However, when these results were sliced by gender, WisdomTree found discrepancies between male and female employees when it came to voicing their opinions at work. Another question that measured "Voice" (I can voice a contrary opinion without fear of negative consequences) revealed that while 60% of overall employees felt that they had a voice in the company, only 52% of women felt they had a voice, compared to 70% of men – which makes for a notable difference of 18 percentage points.
"When reviewing the survey results, we decided to specifically focus on areas that had more than a 10-point difference," says Beena. "We didn't look at other areas because we wanted to focus on high-impact areas. This specific area (employee voice) is a top priority for us. Everyone in the organisation should feel like they have a voice and if some women don't, then that's an issue."
Turning insight into action
For WIN, it was important to close the employee experience gap quickly and meaningfully. The valuable insights that WIN gained through Culture Amp's survey has helped WIN prioritise key areas to focus on – such as voice, career development, confidence-building, and opportunities for connection and collaboration.
In less than three months, WIN organised 1-on-1 career development coaching sessions, hosted a series of dinners with senior managers, and facilitated meetups, coffee chats, and an external speaker 'Lunch and Learn' series.
Adeola Daramola, Senior Associate of Events and a committee member of WIN, reflects, "If the company didn't try to resolve these issues early on, there could have been more women feeling discouraged from progressing in their careers. WIN has definitely empowered me – I was promoted from an Events Associate to Senior Events Associate after being in the firm for just two years. It's amazing to see the whole organisation, WIN included, make women feel more confident, empowered and valued in the workplace."
Results: Closing the gender gap in the employee experience
After introducing Culture Amp's inclusion survey and surfacing these disparities, WisdomTree has made significant progress in bridging the gap in employee experience between men and women, through a series of initiatives and programmes. Culture Amp's science-backed survey questions and comprehensive benchmarks have enabled WisdomTree to track progress over time – both against industry peers as well as their own scores.
Following the action from their 2019 survey, WisdomTree ran another Inclusion survey in 2020 and found that 69% of overall employees reported that they felt that they had a voice in the company. Split by gender, this amounts to 70% agreement among men and 67% agreement among women – just a 3% gap.
In their most recent survey (2021), 84% of WisdomTree's employees responded that they felt that they had a voice in the company, further reducing the gap to a mere one-point difference between men (85%) and women (84%). Not only is the gender gap continuing to close and come close to parity, WisdomTree can demonstrate that the overall employee experience has improved in the last 2 years.
In 2021, WisdomTree ranked 31st for workplace experience in the UK according to UK's Best Workplaces 2021 for medium-sized organisations (51-250 employees) from Great Place to Work. According to Beena, "If we hadn't used Culture Amp's survey, we would have never applied for the workplace experience award because without these survey results, we wouldn't have known where to focus. Culture Amp has helped us understand exactly what we need to focus on and celebrate the areas we are doing well in."
WIN continues to introduce new data-informed initiatives, including in-person training on topics ranging from self-promotion to leadership development. When speaking about WisdomTree's success, Beena says, "Thanks to Culture Amp, we were able to be more focused, help build equity across the business, and cultivate a culture of belonging."