6,500+ companies power their employee experience with Culture Amp
The Culture Amp
difference
Developed with industry experts
We partnered with leading wellbeing researchers, Work on Wellbeing, to develop a survey that holistically assesses employee wellbeing. Our survey is inspired by positive psychology and the latest research on flow and building resilience.
A holistic approach
Wellbeing is more than gym memberships and yoga. Our survey allows you to assess wellbeing from a leadership, cultural, managerial, individual, and program perspective so you can unlock insight that will help your people thrive.
Design a program people love
We'll highlight the most powerful insights across departments and roles, so you know where to focus.
All of your insights in one place
With Culture Amp, your wellbeing, onboarding surveys, company-wide engagement, and 360° feedback is all in one platform.
Your guide to wellbeing
In this guide, you'll discover how to develop a wellbeing strategy and overcome the challenges of implementing your program.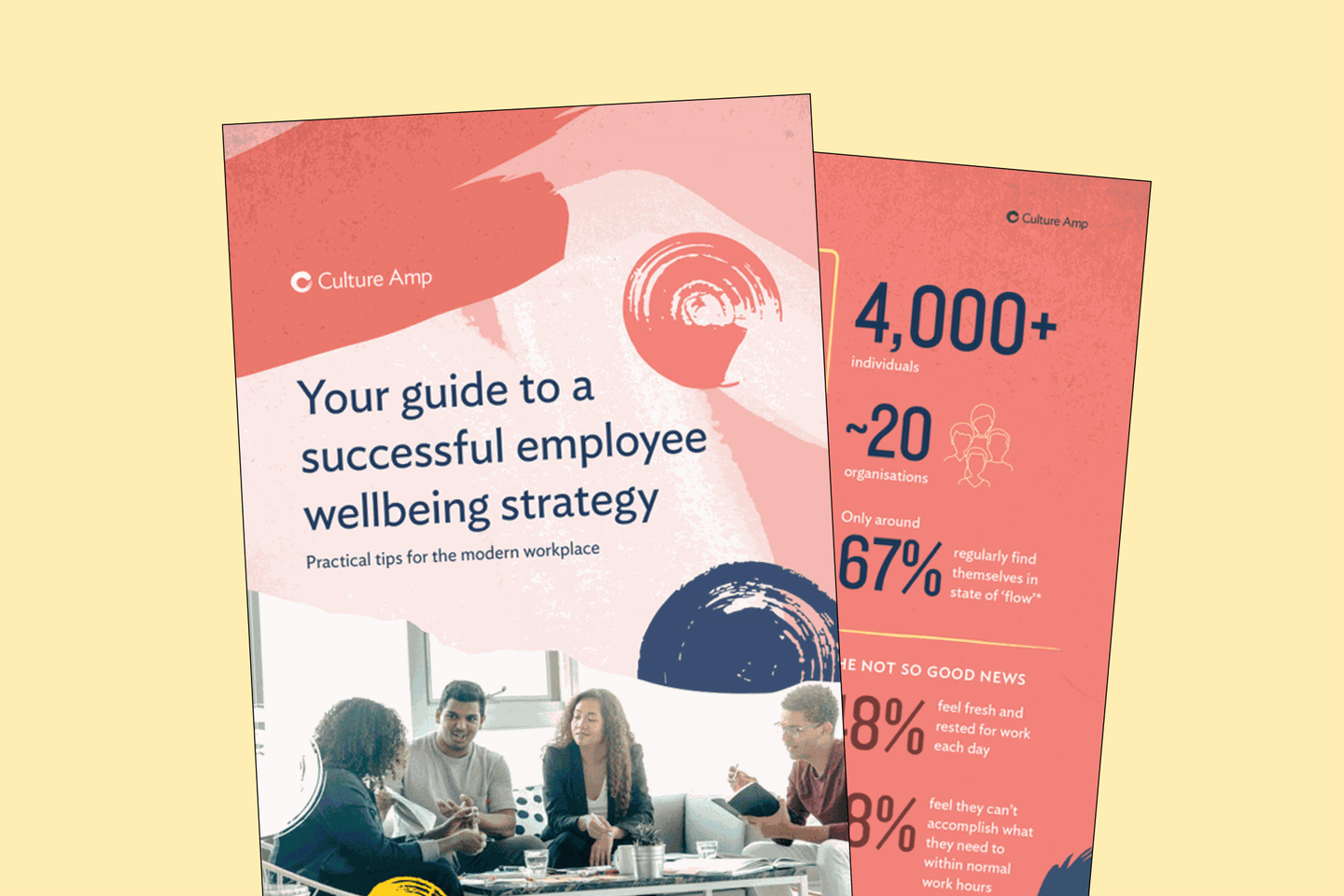 Build a world-class employee experience today