Case study
How Meltwater drives performance to elevate its people's potential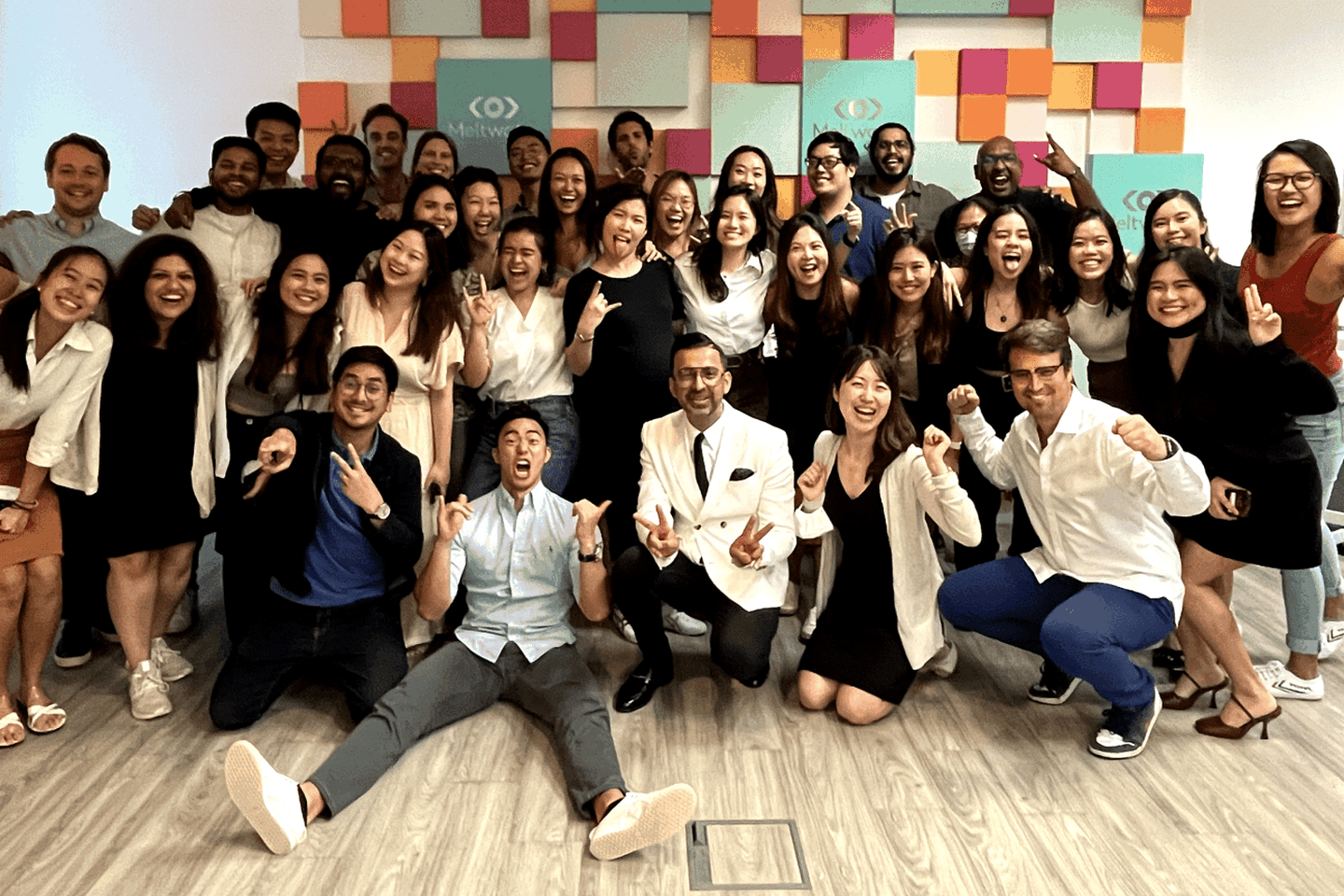 Statistics
2,000+employees

50offices in 25 countries

84%initial performance cycle completion rate
Founded in 2001, Meltwater is a social media monitoring platform that pioneers social and media intelligence. They offer a suite of products to solve the problems modern PR, communications, and marketing professionals face.
Headquartered in San Francisco with over 2000 employees worldwide, Meltwater in Asia Pacific operates in eight offices with more than 800 employees, spanning Australia, Singapore, Malaysia, India, China, Japan, and Hong Kong.
Susan Tang joined the business as APAC HR Director in 2020. A former investigative journalist, Susan's innate curiosity in people and a desire to make an impact brought her to establish a career in corporate HR. She has led HR in various organisations across different industries and markets in the region before joining Meltwater, where she now helms their APAC people strategy and operations in partnership with the business for organisational success. Susan identified the need for a different way of managing performance, which led the team to Culture Amp.
Challenge: Scaling the performance process and harnessing data to uncover potential
At the heart of the need to change was Meltwater's belief in investing in its people's future.
Susan explains, "We believe in the potential of our people. While experience tells us a lot, potential is all about the future. In order to build a successful future as an organisation with our people, it means properly tracking performance, assessing potential, making the right people decisions, and effectively supporting them for further success."
As with many other high-growth organisations, Meltwater faced the challenge of running their performance process the way they had traditionally done – on paper. A typical cycle would be highly resource-intensive, and the lack of a proper tracking system weighed down the team further. In addition, they needed to address industry-wide turnover issues amidst an increasingly competitive talent market.
"We had been running quarterly performance reviews face to face. The social component of that approach is a huge part of our DNA, and our people love it. As we grow, the process became more challenging to drive and calibrate across regions."
"We were also missing a lot of the valuable data about our people, hidden or lost in the massive paper trail tracking the performance process of the entire organisation. We needed a scalable solution to drive this process, record the data and allow us to analyse and forecast performance," she adds.
Solution: A customised, insights-driven process that supports high-performance culture
Susan's team, together with the key business stakeholders, selected Culture Amp Performance, a tool that would prove to be flexible, yet robust enough to keep up with the performance management needs of the growing company.
Culture Amp enabled Meltwater to customise performance metrics and processes, while driving consistency and surfacing insights to calibrate effectively. The features that Meltwater plugged into included manager requested feedback, self-reflection where employees are asked to reflect on their contributions and aspirations, evaluations, and goals.
"With Culture Amp's insights, we can measure and manage our processes and improve our talent strategy by using a data-driven approach to boost organisational performance and capabilities. It will effectively support the evolution of Meltwater's high-performance culture as we continue to grow," says Susan.
The platform provides HR and the leadership team with the ability to understand company-wide strengths and skills gaps and identify the talent they need to develop and retain to remain competitive.
Results: Rapid adoption across the organisation
The response to Culture Amp has been overwhelming, with high adoption rates of over 80% from the first cycle upon implementation.
"We introduced the platform with realistic expectations, given the significance of the change. Our business stakeholders, led by David Hickey, the Executive Director of APAC, were extremely supportive throughout the implementation process, and that paved our way of managing changes nicely and smoothly. "
The Meltwater APAC team received multiple rounds of training and felt thoroughly supported by the access to abundant resources, including extensive FAQs and guidance materials.
Susan led the team to roll out Culture Amp Performance in two phases, in partnership with the APAC leadership team. The first phase involved organisation-wide introduction and communications, outlining the need and potential value of adoption. Targeted communications engaged various levels of end users and an inter-office competition was introduced to recognise and reward completion rates.
Susan also enlisted the in-market HR partners to localise their approach in driving adoption among their own respective audience base.
"While APAC is an extremely diverse region, Meltwater is a highly result-driven organisation, and our people understand data and the value it can generate. With that strong foundation in place, we were able to encourage them to use the platform and drive tangible results."
By the end of the second quarter, the Meltwater APAC team had tracked over 80% adoption. The team is confident that they are on track to achieve 100% adoption by the end of 2022. This is a 100% improvement in participation from the previous process.
The organisation has now entered the second phase of the rollout, where the HR team can demonstrate tangible impact of the platform, including how it generates data to help management gain people insights and make people decisions, therefore bringing value to both our employees and organisation.
A positive spiral: APAC leading the change globally
As the first region to implement the platform, the APAC leadership team is in the unique position to share important learnings and best practices to the rest of the organisation as other regions embark on their rollouts of Culture Amp.
"One of the biggest values that HR brings is the ability to strategically add value to the business outcome through a robust talent and performance management system that supports our growth as an organisation. That is and will remain our strongest incentive and motivation," Susan shares.
Keeping a firm foothold on the business perspective is important.
"Talent is our most valuable currency, and we know it can make and break an organisation. We need to track, develop and retain the talent we have, while making sure we raise the bar on performance to take on the competition," Susan added. "As our organisation grows in headcount and by geography, the scalability of the Culture Amp platform is critical to ensure we're tapping into this rich data from the process to drill down to the performance-related challenges."
Susan flags the importance to keep in mind that the platform is a tool – what you get out of it depends on how you use it.
"It's a positive spiral – the better the adoption, the more data the platform receives. The value we get to demonstrate with Culture Amp is incremental. As we feed more data into the system each cycle, we will be able to see more powerful insights that translate into meaningful action. We can identify targeted solutions to learning and development, talent retention, calibration of process, all of which will drive better performance of the organisation."
Next dimension: Unlocking potential
Susan and the leadership team are looking forward to the end of 2022 when Meltwater can see how the Culture Amp platform has helped to shift retention. She is currently working with Culture Amp to explore how they can cross examine employee engagement and performance, as well as delve further into a third dimension – uncovering potential.
"Our people, values and culture are central to everything we do. We've built a world-class team on a fundamental belief in people and the potential that they possess. We will constantly challenge ourselves on the innovation required to stay ahead, and make sure we provide our employees with what they need to succeed."
Headquarters
San Francisco, California
CHALLENGE
Scaling the performance process and harnessing data to uncover potential
SOLUTION
A customised, insights-driven process that supports high-performance culture
RESULTS
Rapid adoption across the organisation
Build a world-class employee experience today