Managing through crisis: How HR can help first-time managers
Becoming a manager for the first time is challenging enough on its own. And adding crisis or hardship into the mix can put new managers to the test. HR leaders must provide new managers with the training, resources, and support necessary to guide their teams through difficult situations.
In addition to being a key resource for their direct reports, managers represent the larger company culture. They should be equipped to amplify it in their daily interactions. Employees look to managers to model how to respond to different situations. So to develop an intentional company culture, people leaders must ensure that new managers receive the tools and training needed to lead thoughtfully.
Given the current climate, we've compiled a list of ways to ensure first-time managers are equipped with the tools to navigate a crisis.
What it means to be a new manager
Becoming a manager for the first time is hard. Inc. reports that 47% of managers don't receive any training when they take a new leadership role. This indicates that nearly half of the managers have had to build the plane while flying it. 
It's a significant shift going from being an individual contributor to a manager. Where individuals were once focused on the day-to-day tasks, they're suddenly responsible for the big picture and the wellbeing of the team, while often still having individual contributor responsibilities. New managers naturally face many "first-time" situations, such as handling performance reviews for the first time, personnel issues, goal setting, feedback, and team accountability.
With so many responsibilities, new managers might experience imposter syndrome - the feeling that they're not qualified for their role. Whether or not you have a formal manager training program, it's essential to destigmatize asking for help. Ensure first-time managers have access to mentors and resources they feel comfortable leaning on as they learn the ropes.
How to support new managers as they manage through a crisis
During periods of change, challenge, or crisis, HR teams and experienced leaders should be prepared to work closely with managers dealing with this for the first time. While new managers will likely need the most support, don't neglect more tenured managers who are also managing through a crisis for the first time. In times of uncertainty, it's "all hands on deck," and anyone at any level should feel comfortable asking for help.
1. Set regular check-ins
First-time managers should have recurring meetings with a mentor or an HR representative. Especially during times of crisis, situations will inevitably arise where new managers need support. Regular check-ins reduce the stigma of not knowing what to do and create a safe space to talk through their challenges and identify situations.
2. Amplify vulnerability
While leaders should be careful not to create fear among their team members, and encourage managers to share their challenges with their teams. A new manager who tells their team, "I've never been through something like this before, but I'm going to do my best," will likely be more effective in creating team cohesion and empathy than one pretending to have all the answers. So encourage managers at all levels to ask their teams what they could do to better provide support.
3. Remind them that they have a manager, too
All managers face the new challenge of balancing their emotional response to a crisis with the need to lead their team. As a first-time manager, it can be easy to forget that there is a line of leaders behind them to offer support. Remind managers that they're still someone's direct report, and encourage them to bring their challenges and fears to their manager. This lightens their burden and enables them to be strong for their team.
4. Adapt existing manager training
Revisit all of the materials you typically use when training new managers. Identify areas that could benefit from additional resources relevant to the crisis. For example, you might drill into emotional intelligence and empathy more than you would in a typical training. As more resources become available to navigate periods of crisis, share these widely, and incorporate them into your existing curriculum.
5. Empower managers to act as leaders
Although it's crucial to offer new managers the support and resources they need while learning the ropes, showing them you trust their judgment is also important. There's a reason they got promoted, so give them the power (within reason) to make decisions for their direct reports. Managers are on the front lines when it comes to individual needs. Therefore they have the most contextual knowledge and are best placed to offer schedule flexibility, special accommodations, or other support as they help their team navigate the crisis.
6. Create a manager support community
There is no textbook for managing through a crisis, so an open dialogue is critical to navigating rapid change. So why not create a channel for managers to connect, communicate, ask questions, offer encouragement, and share learnings? Individuals are only as strong as their community, which also holds for managers and leaders. 
7. Ask for feedback
Just as you should survey new hires, it's essential to survey first-time managers to learn how to support them better and identify gaps in the onboarding process. Encourage first-time managers to do a 360° survey after 3-6 months on the job. During periods of crisis, you might even survey first-time managers as a separate group or break out their responses from a broader survey based on role demographics. This provides insights for HR teams to support them better.
We're all managing this crisis together
Crises don't discriminate. Employees, managers, HR, and executives alike all face the impact of these situations. However, first-time managers are likely to experience an added layer of pressure compared to their senior counterparts. And since managers set the tone for the broader workforce, creating a support system for them will ensure your organization's culture remains strong, even during times of crises.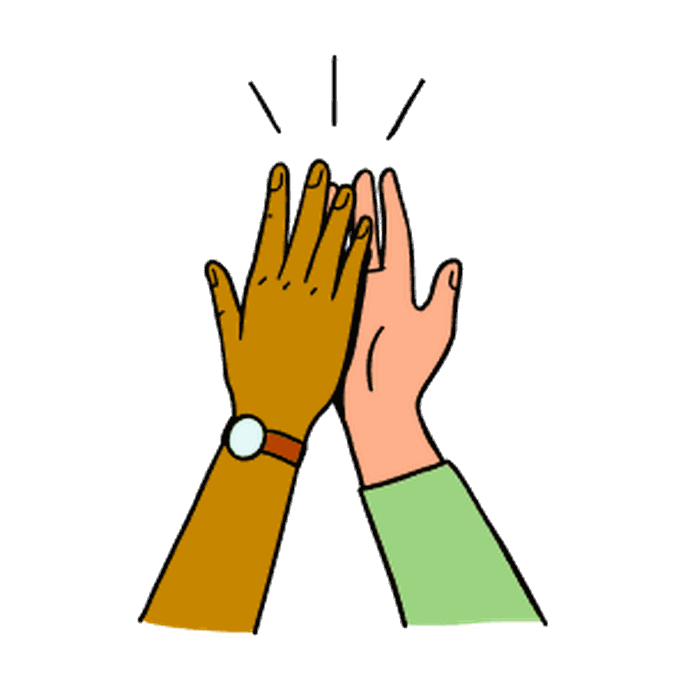 Learn how to strengthen the HR and manager relationship
Learn more
Build a world-class employee experience today