Manager training: 4 questions & answers to get started
Training is one of the best ways to set your managers up for success. You're likely already aware of this and may even be in the process of deciding which management training programs would benefit your organization. However, you may be running into questions that prevent you from taking the next step. If so, you've come to the right place.
In this article, we address your most common questions about manager training – from defining what makes a good manager to understanding the benefits of management training and how you can pick the best approach for your organization. 
Q1. What is the importance of management training?
While management training is – undoubtedly – for the manager's benefit, this investment goes beyond that. Here are some of the ways that manager training positively affects individual, team, and organizational goals:
Helps managers with their development. While managers want to improve their skills, they aren't provided with the tools to do so. Managers have the appetite to be successful in their roles but need additional resources – such as manager training – to help them get to where they want to be. 
Improves the experience of teams and direct reports. Research shows one of the largest stumbling blocks for organizations is manager capability: only 28% of employees feel their managers are highly skilled at fostering engaged individuals and teams. Training managers to develop this skill can help fill this gap and allows them to serve their teams and direct reports better. 
Increases overall organizational performance. Investing in manager training pays off. Organizations that scored high on the capability of managers were 12% more likely to experience high individual performance. This, in turn, creates a ripple effect that positively impacts the performance of employees that those high-performing managers oversee.  
Q2. What are some examples of manager training?
As you approach manager training, avoid looking for a one-size-fits-all program. Instead, consider your options and select the ones that align with the needs of your managers. Below are a few management training types you can look into, categorized by popular areas of interest. 
First-time manager training
Research has shown that 60% of new managers underperform or fail in their first two years. This is mostly because managers usually don't receive any training when they step into their roles for the first time. Without this guidance, newly promoted employees are guessing what makes a good manager. A first-time manager training program can help new managers: 
Understand the expectations and responsibilities of their new role
Build self-awareness to recognize their strengths and weaknesses
Prepare to have direct reports for the first time – and understand what's necessary to support their team
It takes a certain set of skills and a desire to lead to become a manager. Here are 3 things to consider when picking and developing a first-time manager.
Communication training
Being a manager requires a very specific set of communication skills – ones they may not have learned yet. For instance, now that they have direct reports, managers should learn to cultivate methods of communication that benefit their employees. Similarly, they may need to learn to strategically navigate conversations with their leadership team. That's why we recommend looking into training programs that teach managers how to: 
Diversity training
Managers may also face overseeing a diverse team for the first time. Keep in mind that diversity doesn't only include race, gender, and age but also different sexual orientations, cultures, political affiliations, socio-economic statuses, religions, and physical abilities. Understanding how to manage people of these various backgrounds and experiences can be challenging without cultivating the right skills. These include understanding how to: 
Productivity training
Regardless of how experienced they are, managers may struggle with productivity issues. This is no surprise given how many different responsibilities are put on their plates, such as overseeing direct reports and leading projects for their team. For managers struggling to balance these competing needs, productivity-focused training can be an invaluable resource. These programs can focus on: 
Q3. What are the most common approaches to training managers?
Once you decide what type of manager training your organization needs, who should be responsible for designing and implementing the program? We outline three common approaches below and explain what to consider when deciding between an in-house, third-party, or blended training program. 
In-house  
Many HR leaders conduct their manager training in-house. With this approach, you would develop your own resources, which can be a mix of everything from downloadable content to pre-recorded videos to virtual training sessions. In addition, the HR team would serve as the go-to experts for the training session and be available to support the content and curricula. 
Pros
Can personalize training to align with managers' needs and the company's mission
Easier to manage logistics (scheduling, distributing materials, etc.) 
Cost-effective
Better for collecting feedback and iterating on the training program
Cons
Not great for time-constrained HR teams
May not have in-house expertise for certain topics
Third-party
Other HR teams may opt to use a third-party expert or program for their manager training. This typically happens when there's a topic that nobody at the organization has expertise on (i.e., unconscious bias training). Or when an organization wants to deliver add-ons, such as remote training or global reach in multiple languages. 
Pros
Can choose from a wide range of experts and topics
Offers a more objective, third-party perspective (which can be valuable for things like diversity training)
Saves HR teams time 
Cons
Can be expensive
No intimate knowledge of the organization or employees
More challenging to collect feedback and improve programs
A blended approach 
Finally, there's a blended approach to manager training that uses in-house resources and third-party experts. The blended approach we recommend combines internal resources and expertise for manager training programs and external organizations when more expert training is needed.
This is the approach we take at Culture Amp. We partner with LifeLabs Learning to train our employees on specific subjects and then layer in our cultural expertise to address the unique needs of our managers.
For example, we've worked with LifeLabs to create 1-on-1 meeting templates, which we modified to fit our needs. We also created internal learning groups for our managers, which we used to share recaps from the workshops and provide suggestions of things to try in our day-to-day work. 
This hybrid approach has been a huge success for our company. It has allowed us to introduce various training programs that our managers need – without being constrained by a lack of expertise or HR availability – while molding them to fit our specific culture. 
Q4. How can I choose the right management training program for my organization?
Again, we encourage you to avoid the one-size-fits-all approach to your manager training strategy. Every program should be customized to meet the needs of your workforce – not lifted from the last company you worked at. If you're not sure how to approach customizing your training, here are a few tips to help you get started: 
Survey your managers. Use one of our employee surveys to identify gaps in your managers' knowledge and skills. This will give you tangible data to work with instead of relying on false assumptions. For example, you may learn that most of your managers feel uncomfortable giving performance reviews – a problem that may not have surfaced without you explicitly asking for this feedback.
Start small. Don't try to start five different manager training programs at once – otherwise, you risk overwhelming your employees (and yourself!). Instead, start with one or two high-priority pieces of training and go from there. 
Collect feedback. Always check in with managers before, during, and after training sessions to see whether they added value. This information can help you refine your existing programs and process. You may learn, for instance, that one of your third-party programs isn't a great fit for your managers. Knowing this early on can save your company money, and you can re-invest it in a program that's actually valuable.
We hope this gives you a better sense of the benefits of manager training and how to get started with your management training program. Request a demo below if you're looking for additional ways to support your managers.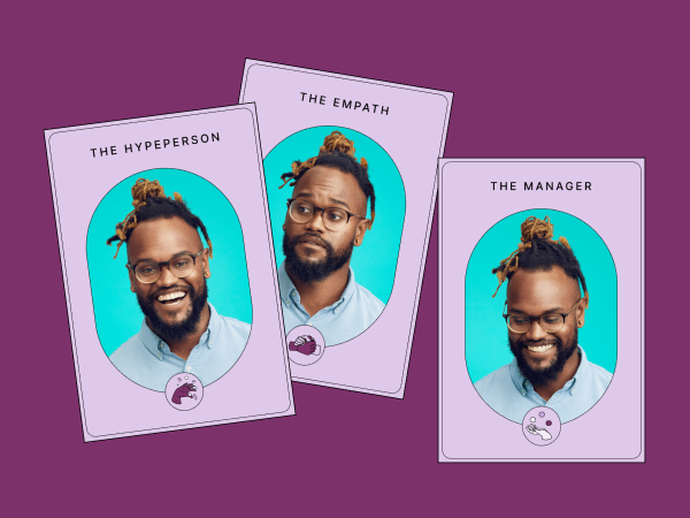 We can't keep managing like this
Strengthen the partnership between HR and managers.
Get started
Build a world-class employee experience today