How first-time managers can develop fair and effective performance reviews
The position and responsibilities of a first-time manager come with a steep learning curve: there are new skills to grasp, unfamiliar challenges to overcome, the shoes of your predecessor to fill, and the pressure to get it right. Your ability to ramp up as fast as possible will determine how quickly you settle into your new role.
Performance management is arguably one of the most important functions of a manager. In addition to keeping team members on track, performance reviews can also be used to support growth and development. They provide insight into what an employee is doing well and where they could improve. Performance reviews are also a way of strengthening the organization's values through open communication and a culture of transparency.  
Employees crave feedback, so it's critical for new managers to understand the components of an effective performance review. In this article, we'll explore the importance of performance reviews and share a comprehensive guide to help first-time managers run them effectively.
The importance of performance reviews
Performance reviews impact more than just the employee as an individual. The process extends into all facets of the organization – from morale and collaboration, all the way through to your bottom line. 
Here are some of the benefits of effective performance management: 
Retention and attrition: A lack of progression is one of the major causes of employee turnover. When someone has a sense of purpose, clear goals, and a route to achieving them, their motivation and engagement will increase, along with your organization's retention numbers.
Culture: A Harvard Business Review survey revealed that just 42% of employees trust their own boss. Strong culture starts with a foundation of trust. Conducting regular performance reviews makes praise, feedback, and criticism part of the work environment, which, in turn, encourage a culture of open feedback, progression, and collaboration. 
Experience and engagement: One disgruntled employee has the power to discourage the morale of an entire team. Similarly, enthusiasm is infectious and brightens the mood of the entire organization. Motivated and engaged employees are happy employees, which means they'll work more productively, not to mention interact with clients and each other more positively. 
Overall business development: Performance reviews help managers identify opportunities for training, build rapport with their teams, and analyze individual strengths and weaknesses. This not only improves performance but increases engagement, which is also good for your bottom line. In fact, highly engaged teams show 21% greater profitability.
5 performance review mistakes to avoid
Learning from your mistakes is what being a manager is all about. If you find yourself guilty of one or two of the errors listed below, don't worry – even the most seasoned leaders can struggle with these. 
1. Conducting reviews based on biases
Performance reviews can be awkward, inspirational, and everything in-between. As a manager, it's your job to be aware of your own possible biases towards an employee, which can unfairly impact the employee's performance evaluation. 
Taking notes, listening, and maintaining open lines of communication can help managers better identify employee behavior and work patterns. This, in turn, will help you conduct a frictionless performance evaluation so the employee understands and acts on your feedback.
2. Doing it alone
If this is your first performance review as a manager, avoid doing it on your own. Work with your HR team to help guide you through your first performance review cycle. This could be as simple as providing you with training and resources or as hands-on as sitting in on your first few performance conversations.
HR plays a key role in making sure the performance review process is effective. In tandem with direct manager support, HR should ensure employees have a clear understanding of the review process, thereby minimizing doubts and stress. 
3. Lecturing rather than appraising
Performance appraisals are a two-way conversation and should involve you listening as much as talking. Not allowing the employee to get a word in turns the experience into something more like a lecture. To avoid this, ask the employee plenty of questions and allow them to help drive the agenda. Simply asking something like, "how can I help you?" creates an opportunity for the individual to play an active role in the discussion.
4. Failing to fit performance into the bigger picture
Every bit of feedback you give – whether positive or negative, needs to be backed up by data. It grounds your claims and helps you align feedback and goals with the company vision. When it comes to the technicalities, you can also use time tracking tools to generate reports that help your team meet both productivity and business goals. 
5. Focusing on negative aspects
In her TED talk, Patty McCord explains why it's important to be positive: "Let's rethink the word 'feedback,' and think about it as telling people the truth, the honest truth, about what they're doing right and what they're doing wrong, in the moment when they're doing it. 'That good thing you just did, whoo! That's exactly what I'm talking about. Go do that again.' And people will do that again, today, three more times." 
The performance review should be a safe, productive space for the employee and should not put them on the defensive. Even negative feedback can be addressed in a way that leads to constructive conversation and understanding.
How to ensure fair performance reviews
First and foremost, make regular reviews a part of your company culture. If you're consistent, then that's half the battle. Here are some quick tips for how this translates into what you should do in a performance review: 
Acknowledge achievements and focus on development: Keep the conversation positive, professional, and productive. If you do need to criticize, remember to use data to back up your claims and keep the tone positive.
Work with your HR department: Remember you're not alone. You should collaborate with your HR department, who will be able to offer guidance and support.
Allow room for employees to give feedback: Ask questions and give your employee space to talk. This can also provide you new insight.
Be empathetic: The way you talk to employees should adapt to the overall environment. For example, during the COVID-19 crisis, stress and anxiety are high. As a manager, it's important to be aware of this, adjust your tone to empathize with personal circumstances regarding the pandemic, and address their concerns and expectations.
Utilize technology: It's easier to talk employees through the specifics when you have data at your fingertips. For example, time tracking is one way to help you make more informed decisions about performance management and employee engagement. It can also help teams stay on top of their performance and productivity.
With an understanding of best practices in performance management and common pitfalls to avoid, first-time managers will have a solid jumping-off point for creating inspiring and effective performance reviews. As a result, managers can help employees build upon their strengths and promote growth, which ultimately benefits both the individual and the organization.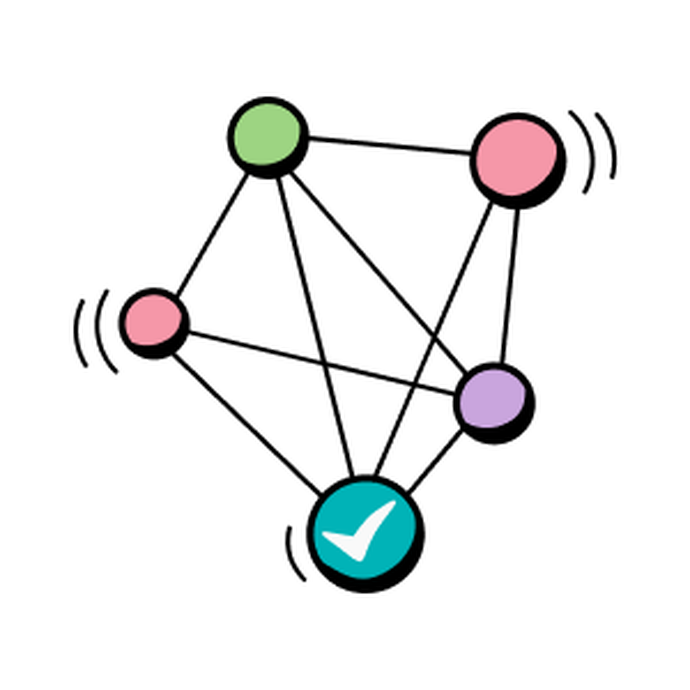 Are your performance reviews prone to unconscious bias?
Here's how to identify and overcome common biases in the performance process.
Learn more
Build a world-class employee experience today