Introducing our partner ecosystem
The world of HR technology is rapidly changing. Now more than ever you have customizable options to build a tech stack that fits your unique company needs. Finding the right solutions for your company means you're not compromising with a one size fits all approach.
This is why we're so excited to announce Culture Amp's accelerated approach to partnerships. Over the next few months, we are committed to rapidly expanding our partner ecosystem and doubling down on powerful integrations with HRIS, workflow, and compensation partners like Pave.
By investing in partners across the global HR landscape, our customers can build the right tech stack that suits their needs rather than compromising with a one-size-fits-all approach.
Culture Amp's partnership program: Experts that specialize in your needs
While other industry players are going broad, we remain laser-focused on delivering maximum value to our customers, who trust us to deliver high-quality solutions across the employee experience.
However, there are two main reasons we've decided to build a robust partner ecosystem rather than building our own HRIS capabilities.
We believe in being "best-in-breed" rather than a "jack of all trades."
After working in HR for over 12 years, we know that creating easy-to-use, science-backed engagement, performance, and development tools people want to use requires clear focus, expertise, and investment.

Your organization is unique, and being best-in-breed means we're dedicated to helping you solve your specific and nuanced people challenges.

There's a reason why 7,000 of the world's most successful companies, including The Society for Human Resource Management (SHRM) choose Culture Amp as their best-in-breed EX platform to integrate with their HRIS. Moreover, customers who have tried to run their employee experience out of their HRIS often come back to Culture Amp once they see that user adoption, time-to-value, and business outcomes dramatically decrease.
We trust the experts.
To provide our customers with fully comprehensive, trusted solutions, we've chosen to invest in an extensive partner ecosystem consisting of proven HR technology providers and best-in-class consultants and people strategists. They're the experts in their space, and we trust our partners to provide the best-in-breed solutions for their space, just as they trust us for our expertise in employee experience.

As just one example, we've recently chosen to partner with Pave, a leading compensation solution provider. By combining the end-to-end compensation capabilities of Pave with Perform, companies can make more equitable and trusted performance and compensation decisions. We're continuing to grow our list of compensation providers globally. Be on the lookout for additional compensation providers coming soon, like comprehensive.io.

By going all-in on our partnerships program, we can focus our energy and efforts on innovating in the space we know best – people and culture, and providing our customers with the capabilities and tools that matter most to the employee experience. At the same time, we'll be building out critical integrations with best-in-class partners, making it possible for Culture Amp customers to utilize the best-of-the-best HR solutions.
How an integrations-first approach drives the employee experience forward
Our partnership program will focus on an integrations-first approach, as we know that time is your most valuable commodity as an HR team. Our easy-to-use integrations will mean less manual data entry and fewer opportunities for human error. Our integrations across HRIS, compensation, and flow of work tools mean your data sources are all synced, leading to benefits like:
Streamlined HR processes: HR processes are centralized, and workflows become simplified
Boosted productivity: Routine processes are automated, freeing up time for your HR teams to focus on functional and strategic work.
Improved data accuracy: Manual data entry errors are minimized
Explore the benefits behind a dedicated employee experience software, and how you can move beyond a simple HRIS.
Out-of-the-box integrations so you don't get boxed in.
As our aim is to partner with every major HR solution in the market, our customers can choose and design their optimal HR tech stack. Customers have the flexibility to combine our world-class user experience, people science insights, and expertise across employee engagement, performance, and development with the back-end capabilities of any HRIS provider to maximize the value of their tech stack.As part of this goal, we've already built native integrations for customers of BambooHR, Personio, Gusto, Elmo, HiBob, Paylocity, Workday, Ceridian, and Namely, with ADP and Deel planned for release by the end of this year.
Providing value to our customers and partners
The value add of our integration was clear to our customer Emma, and partner Personio. The integration between Personio and Culture Amp removed the need to upload employee data into the platform manually. This meant that Emma's HR team no longer had to manually input the details of new joiners or changes to a person's role, such as a promotion, team change, or reporting structure. With the integration ensuring a single source of truth across both platforms, human error is reduced, and team members' time is saved.
Hannah Boerner, Organizational Development Lead at Emma, remarks, "Culture Amp's flexibility meant that we wouldn't need to compromise on existing processes, such as our unusual approach of running Performance Reviews across the year, at different times for each employee. Not every employee experience provider was prepared to accommodate our established ways of working to provide a complete solution."
Turning insights into impact with the most robust HR partner ecosystem
Imagine the scalable impact of giving every leader access to rich insight about their people so they can answer questions like, "How do I successfully retain and engage my high performers?" or "How does employee sentiment and experience look across different demographic groups, teams, and regions?" Then, imagine multiplying that impact by pairing those insights with proven, science-backed tools and guidance based on the largest benchmarked employee data set so leaders can take easy and immediate action. That's the type of impact we're focused on enabling – impact that no other solution in the market can even come close to delivering.
Turning that type of insight into scalable impact relies on our growing and thriving partner ecosystem and we're proud to have built key integrations with leading HR providers. We're on the path to building the most robust HR partner ecosystem in the market by using third-party API solutions and our own Public API.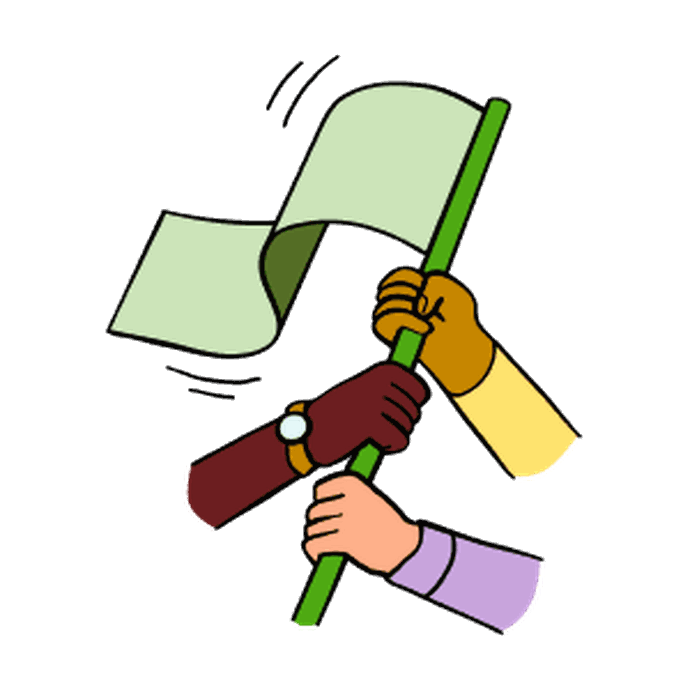 Learn more about our partner program and how you can supercharge your people strategy with our partner ecosystem
Meet our partners
Build a world-class employee experience today