Why we're partnering with Pave for compensation
Compensation is incredibly complex – and it's most likely the #1 cost line on your P&L sheet, too. When you don't get it right, you risk losing your best employees and failing to attract the talent you need to grow. But building fair, equitable, and scalable compensation processes that consider all the important data points is no easy endeavor. Just ask any HR team or practitioner.
It's for precisely these reasons that we've decided to expand our employee experience ecosystem by investing in partnerships with best-in-class compensation providers like Pave.
By enabling you to connect employee performance data to compensation, – the Culture Amp + Pave partnership can help you make smarter, more equitable decisions that reduce cost while also retaining and attracting the best talent.
Why we're partnering with Pave for compensation
Simply put, we trust the experts in compensation.
While employee performance is a critical input in any compensation strategy (and one that Culture Amp makes really easy to consider) – it is just one input.
The best compensation strategies consider far more, focusing on and prioritizing:
Compensation benchmark data across regions, roles, and levels
Consistent compensation bands across the organization
The company's budget and compensation philosophy
Gathering input and collaborating to make final decisions
Transparently sharing compensation information with employees
These areas are exactly where Pave, a category-leading compensation management software company, excels.
Nick Salzman, Head of Partnerships at Pave, elaborates, "We are thrilled to partner with Culture Amp, embarking on a journey that places customer success at the forefront of our collaboration. This partnership signifies our dedication to delivering best-of-breed solutions and underscores the essence of integrating top-tier performance management with compensation systems."
Together, Culture Amp and Pave will be able to support our customers in taking a proven, science-backed approach to both compensation and the wider employee experience.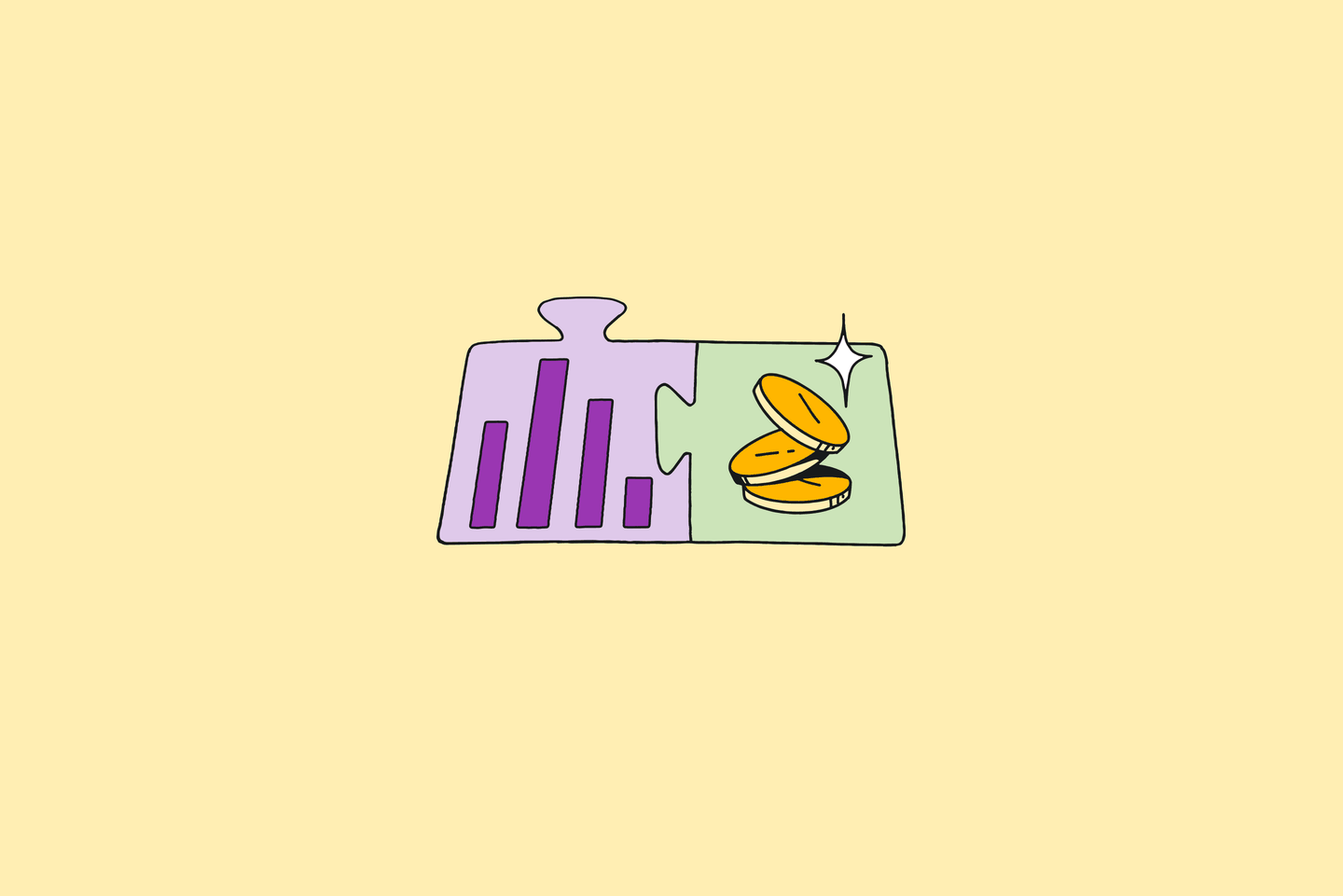 Through this partnership, both Pave and Culture Amp customers are eligible for a discount. Existing Culture Amp Perform customers can take advantage of Pave's modular and tiered offering to shape the functionality and pricing to meet their organization's needs.
How Pave + Culture Amp work together to drive the employee experience forward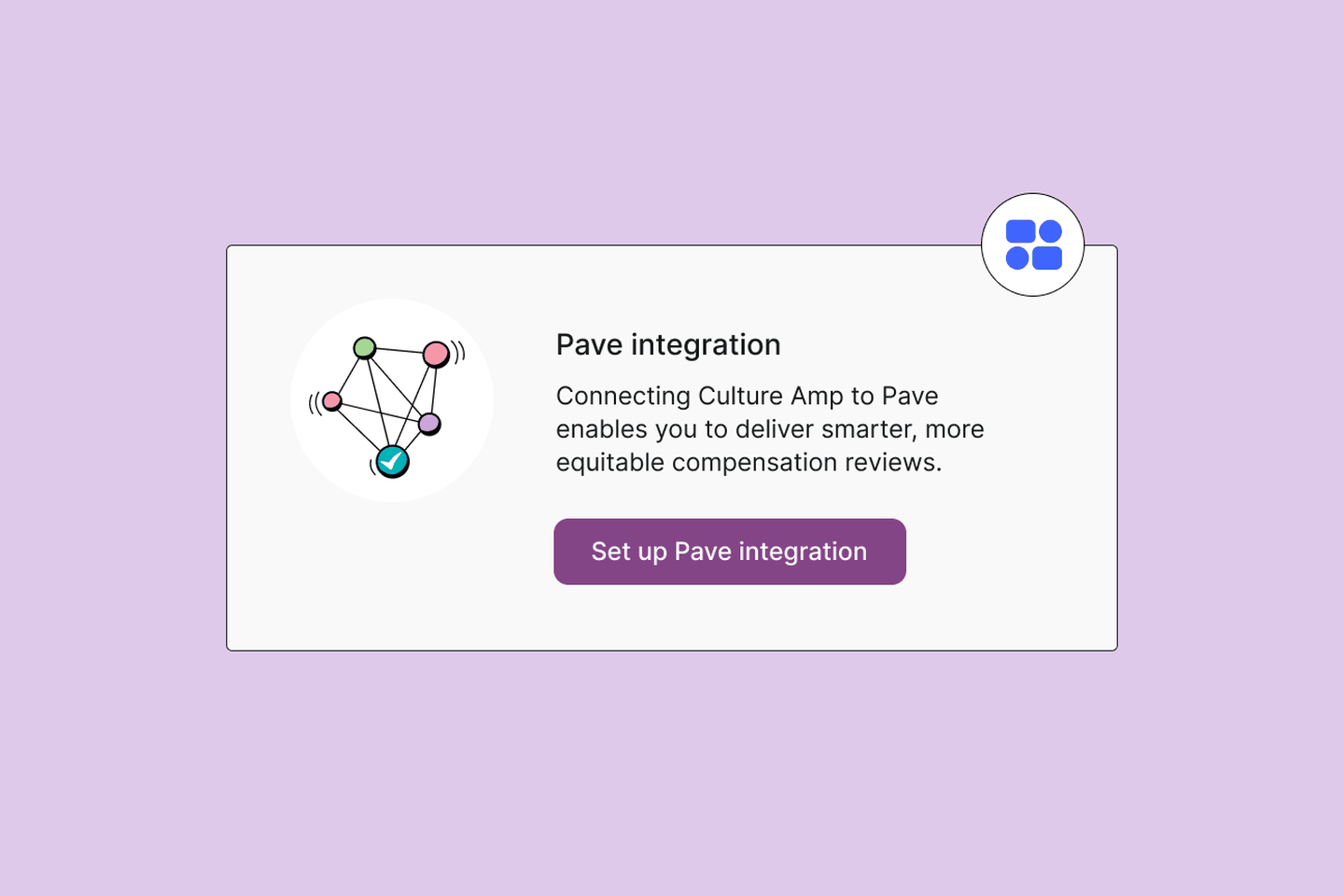 When you integrate Pave with Perform by Culture Amp (or vice versa), you'll be able to create a fair and trusted performance-linked compensation strategy that strengthens the larger employee experience.
Below are just a few benefits of tapping into the Pave + Culture Amp partnership.
Optimize compensation spending for your company
Labor costs are typically the largest expense for any company. While these costs are essential to running a business, leaders must allocate compensation wisely, striking the right balance between paying employees fairly and motivating them with incentives without overspending on salaries.
With Culture Amp and Pave's integration, companies can easily analyze compensation benchmarks, performance scores, and company budgets all in one place – ensuring leaders across the business make the most efficient promotion and compensation decisions.
Create transparency and improve perceptions of the performance management process
Employees expect their hard work, dedication, and exceptional performance to be recognized and rewarded by the company. So when a high-performing employee gets great feedback during their performance review but doesn't receive the compensation increase they were expecting, they assume that the performance system itself is unfair. This is concerning, as Culture Amp's people scientists have found that employees who disagree with the statement "My job performance is evaluated fairly" are 62% more likely to leave than those who agree.
Moreover, compensation is typically a black box for employees. Compensation packages – including salary, bonuses, equity, and benefits – can be challenging to comprehend holistically, and nobody benefits from that confusion.
The Culture Amp + Pave partnership demystifies compensation. Pave integrates seamlessly with Culture Amp Perform, so that you can include your employee's Culture Amp performance ratings in your merit cycles in just a few clicks.
Leveraging this integration allows your employees to feel confident in their compensation package – and fully grasp how their individual performance is linked to it.
Keep your data secure
Our seamless integration with Pave means that you no longer need to worry about sharing spreadsheets and managing permissions when making compensation or promotion decisions. Performance scores are securely shared with the Pave platform, so your teams can make optimal compensation decisions without worrying that performance data will be viewed without necessary context.
Work with the experts
When so much rests on the strength of your employee experience and compensation strategy, it's critical to avoid unnecessary risks. When you work with Culture Amp and Pave, you know you're working with the leading experts in compensation and employee experience.
Unlike other companies that make employee experience just a small part of their business, the employee experience is Culture Amp's bread and butter. Our fully in-house team of people scientists is 100% dedicated to studying and analyzing it, and our solutions are specifically targeted at helping organizations build a better employee experience. This is why we're the market-leading employee experience platform, and it's why over 6,600 of the world's most innovative companies choose to work with us.
In much the same way, Pave is the leader in data-driven compensation. The Pave team is laser-focused on compensation and knows exactly what best-in-class compensation planning takes. To date, they've helped over 5,000 organizations worldwide attract and retain talent through fair and transparent compensation practices.
By tapping into the Culture Amp + Pave partnership, you can make the best decisions to optimize your budget, while also driving high performance and keeping your employees motivated and engaged.
Make better compensation and performance decisions
Leverage the Culture Amp + Pave partnership to save countless hours, minimize spend, and make better compensation decisions.
By using Pave to seamlessly manage your compensation strategy and backing up your decisions with a fair performance process through the Culture Amp platform, you can better engage, retain, and attract top talent.
Build a world-class employee experience today