How to address quiet quitting
In a search for better work-life balance, quiet quitting is a growing trend amongst today's employees. Fueled by a renewed set of priorities, employees are moving away from a 'hustle' mindset and establishing more distinct boundaries as they adjust to — and embrace — new working environments.
In this article, we'll unpack some of the theories surrounding the recent spike in quiet quitting and explore ways your organization can better engage employees.
What does quiet quitting look like?
Quiet quitting can be difficult to identify, because the changes are often subtle. Rooted in psychological theory, quiet quitting can be characterized as a withdrawal behavior where an employee pulls back at work in response to their environment. Rather than quitting in a literal sense, they quit the practice of going above and beyond. Whether it's rejecting meetings outside of set working hours, self-mandating what projects to take on, or only contributing the minimal work required contractually, quiet quitting will look different depending on the employee.
What's driving quiet quitting?
The phenomenon rose to the spotlight on apps like TikTok and Instagram, where influencers producing workplace-related content prompted those struggling with burnout to shift perspective. Combined with an increase in personal time as many work remotely — and often alone — employees have begun to take a step back and refocus their priorities.
As a result of the pandemic, many organizations have had to shift focus too — navigating through periods of extreme change while addressing the needs of the organization. In many cases, employee recognition and development fell by the wayside as a result of this reprioritization. Employees who feel they lack development are 2X more likely to leave a job in the next year. For those who remain, a lack of recognition could lead to quiet quitting. Kenneth Matos, Director of People Science at Culture Amp explains that for a lot of employees during COVID, work wasn't equitable. The long hours and hard work required were often met with little to no reward, and this imbalance has caused some employees to pull back.
"Employees want to reestablish the belief that what they're putting in is equal to what they're getting out. If they can't increase what they get, they're going to decrease what they put in."
— Kenneth Matos
Director of People Science, Culture Amp
The job market has shifted so that employees know they can find an organization that aligns with their personal values, especially if your company doesn't. Can your employees trust managers to champion individual growth? Does your company recognize individuals that are making a difference? Addressing the unique issues within your workplace is key to keeping employees engaged.
How your organization can better motivate employees
Roza Jankovic, Lead People Scientist at Culture Amp, explains that too often, managers overcompensate and become 'micromanagers,'. This has the opposite of its intended effect and fosters an environment of control and hierarchy. Instead, it's critical to empower employees to drive their own decision-making. With autonomy, employees are more likely to feel ownership over the work they're producing and show increased levels of engagement. When employees feel they're valued enough to make decisions, trust will grow too.
Another area where your organization can start building trust is through regular employee feedback surveys. Not only do surveys show employees that you're open to hearing feedback, but they can help your HR teams uncover the key drivers of motivation among your workforce. Surveys foster a sense of personal connection, community, and belonging, as employees will see the aggregate results of their input and that of their peers. This further reduces the transactional nature of the company-employee relationship.
To understand how employees feel about work in your organization, our People Science team recommends surveying employees on how strongly they agree with the following statements:
This company is a great organization for me to make a contribution to my development
The work I do contributes to a bigger vision and/or mission
The leaders at my organization demonstrate that people are important
This information will help your HR teams understand where to focus their efforts to drive the most meaningful improvements. Do employees feel that the work they're doing is contributing to a longer-term career goal? Are employees driven by the values and mission of your company? Do employees have faith and trust in executive leaders and/or their own managers? If employee responses are negative, retaining talent will be difficult.
Spotlight: Employee learning and development
Research shows that employee learning and development (L&D) is a leading indicator of employee satisfaction. This means employee development is an important lever your company can use to break out of the quiet quitting mentality.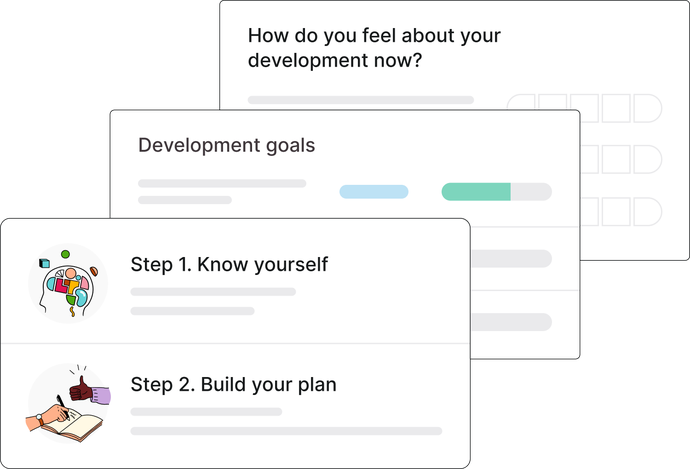 Develop your people
Grow and retain your employees with a personalized approach to L&D.
Get a demo
Employees want to know that their work is contributing to a longer-term goal – and a meaningful one. While you may already promote employee development in some capacity, traditional methods for development are inconsistent, roundabout, and tend to leave employees wanting more. For an approach that works, invest in a solution that is ongoing, personalized, and measurable.
Looking forward
To address quiet quitting, you need to understand what's motivating – or demotivating – employees.
Some employees will choose to move on to new opportunities, and that's out of your control. But you can control how you address the culture of quiet quitting. When employees feel that they're working in line with their values, contributing to a mission, and that leadership cares about their career progression, they will feel more engaged. When you understand the needs of your employees, you can keep your best talent and avoid the areas of friction that can lead to behaviors like quiet quitting.
Whether it's a simple change or a complete strategy overhaul, the right foundation is critical for attracting, retaining, and engaging the best talent.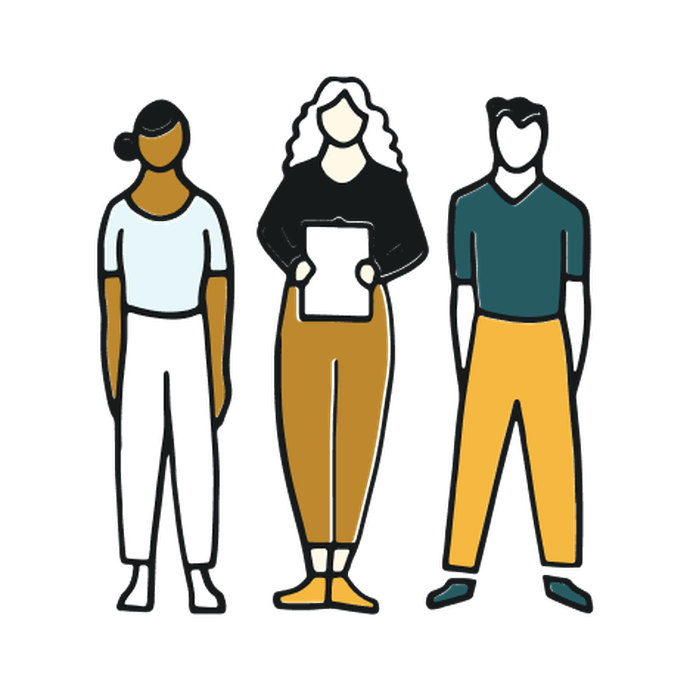 Level up the employee experience
Build a workplace where employees can thrive.
Learn more
Build a world-class employee experience today