How MLB used data to transform their employee experience strategy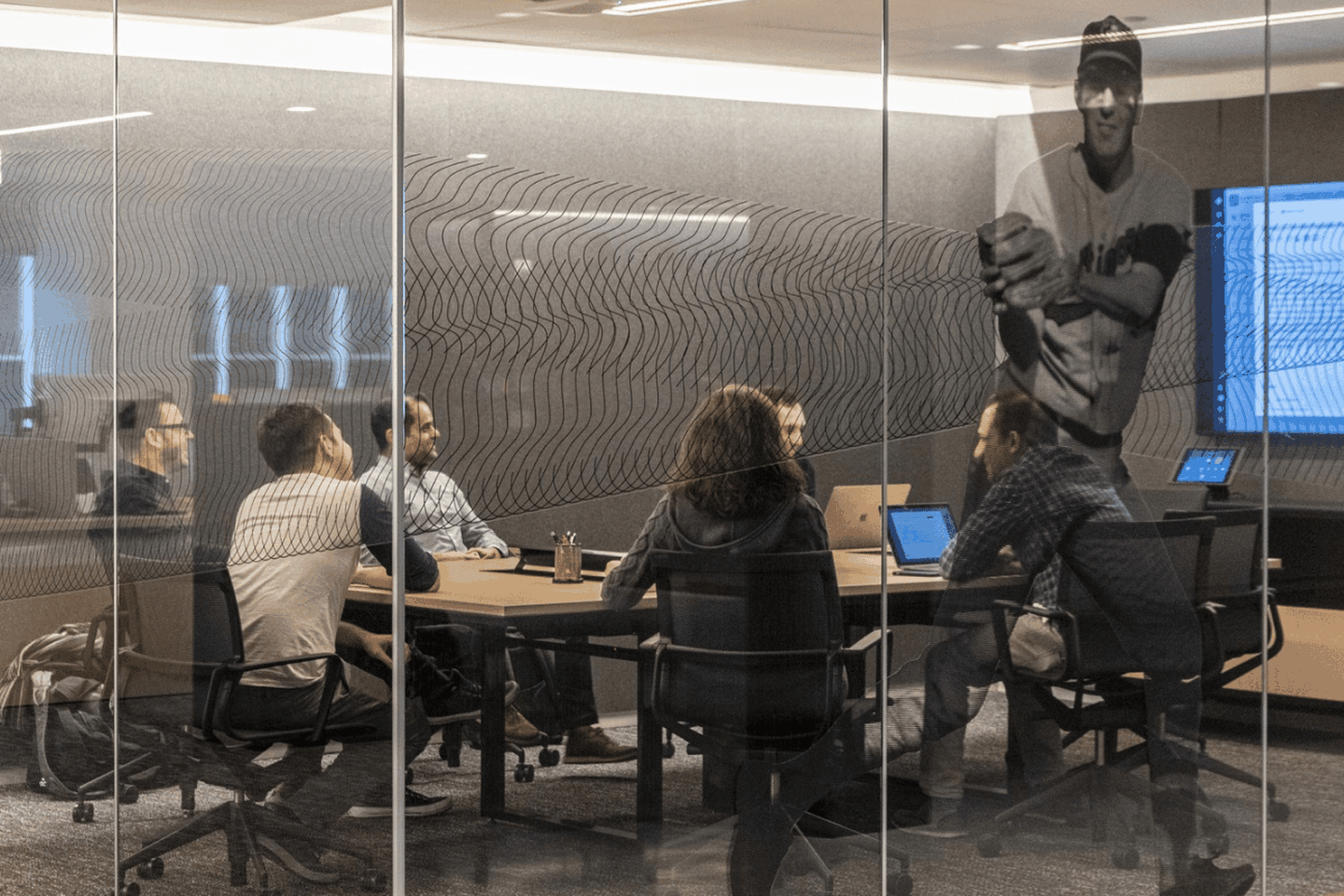 Major League Baseball is one of the most historic professional sports leagues in the world and a household name for almost every American. Due to the League's place on many individuals' "dream job" list, MLB has no issue attracting or retaining talent and boasts low turnover and long-tenured employees. Nonetheless, with 1,400 full-time employees and nearly just as many part-timers during the baseball season, the company needed a reliable way to understand and measure how their teammates feel about working at MLB.
When Kiera Connerty joined the company two years ago as a Director of Talent Management, she was tasked with modernizing the company's talent practices and employee experience. While that's no easy task in its own right, Kiera was surprised to find that MLB had never run a formal employee engagement survey in the company's long history.
The global pandemic and a recent merger that Kiera describes as "combining the culture of a law firm and a tech start-up" made her even more determined to find a way to gather feedback and get one step closer to "creating unforgettable experiences for our employees just like we do for our fans."
Challenge: Lacking insight into the employee experience
It should come as no surprise to any baseball fan to learn that MLB is a data-obsessed company. On the field, the baseball statisticians measure ERA, RBI, WIP, and HRs (just to name a few stats). Off the field, the company meticulously tracks information on its fan engagement – average age, game attendance, viewership, and more. And yet, the company had not fully realized its capability to collect and leverage employee data.
When Kiera first joined, she learned that the HR department had never conducted an employee engagement survey. There was also no way to collect employee feedback or measure changes in sentiment over time. All feedback about the employee experience at MLB was purely anecdotal.
"There was no formalized way to gather information from our employees," shares Kiera. "My biggest challenge was trying to find a way to develop our employee listening strategy and go after the things that we know we need information on."
While being in touch with your employees is important to any company, it's especially significant within an organization like MLB, which supports such a diverse array of roles and employees. Director of Umpire Development, Medical and Equipment Manager, Senior Director of Gaming, Athletic Trainer, and VP of Instant Replay are just a sampling of the range of job titles within MLB. Their workplace experience and day-to-day responsibilities look a lot different than employees in more "traditional roles," like lawyers, IT staff, or software engineers, which MLB also has within its ranks. So Kiera and her team needed an accurate picture of engagement across all populations of the organization to drive meaningful change.
Realizing this was a real opportunity to start measuring engagement and creating a culture of feedback, Kiera kicked off the search for MLB's first-ever employee engagement platform.
Solution: An engagement tool to win over employees
Kiera was impressed by Culture Amp's user experience for both employees and system administrators right off the bat. Since this system would help launch the company's first engagement survey, she knew participation rates were riding on her ability to find an intuitive software her employees could quickly adopt.
She was also excited about Culture Amp's people science-backed approach. "What excites me is how everything is rooted in science. It makes it so much easier to have a conversation with our leaders and explain to them why things are the way that they are," explains Kiera.
Once the survey finally launched, Kiera was thrilled to achieve an 84% participation rate with over 5,000 text comments from employees. Not only was the MLB team excited to share their feedback, but they also took the time to give thoughtful answers.
From the responses, two critical areas of opportunity emerged: communication and recognition. With this data, Kiera and her team got to work brainstorming new initiatives to improve these areas of the employee experience.
Overcoming first-survey nerves
The survey did throw Kiera one unexpected curveball – a solid amount of neutral responses. While most individuals took favorable or unfavorable stances on survey questions, a good amount of the employee population landed right in the middle. Kiera remained positive amidst this wave of neutrality, accepting it as "healthy skepticism" from her workforce. "I like to say this is our 'wait and see' population. Because these employees haven't committed one way or the other, we have an opportunity to win them over with the action we take as a result of this survey," she says.
The results revealed that most employees weren't sure what the outcome of the survey would be. "I believe action will take place as a result of this survey" was the company's lowest-scoring survey question – but also a significant motivator for Kiera. Since this was the business' first survey, Kiera knew she needed to prove to her employees their opinions mattered and could bring about meaningful change. "It really challenged us to prove that we were committed to doing something with all of this data that we had gathered," says Kiera.
Results: Taking action to hit an engagement home run
Because of the skepticism, Kiera and leadership thought it was important to publicly share the survey results and their plans to address them in an all-company meeting. The team informed employees of the key findings from the survey and shared their immediate plans to improve company communication and employee recognition. This transparency helped employees understand how their survey feedback would be used, and the accountability ensured the organization would follow through on their two commitments.
Stepping up to the plate
From the get-go, Kiera knew the success of this and all future engagement surveys depended on her team's ability to take action and prove to employees they were listening. Two significant initiatives that started right away were overhauling the company's intranet and finding and implementing a new peer-to-peer recognition software.
The refreshed intranet makes it easier for employees to find the information they need to do their jobs successfully while also reducing the number of emails individuals received on a given day. The new recognition software encourages employees to praise their colleagues for exceptional work and share monetary rewards while reinforcing company values.
Sharing learnings with managers
Kiera also offered to walk interested people leaders through their team-specific survey results and share her advice for improving team engagement. While she assumed one or two managers might take her up on the offer, Kiera was shocked that 60 leaders requested to speak with her.
"It was totally optional, and we really weren't sure what their response was going to be, but it was overwhelmingly positive," shares Kiera. "I personally held over 60 one-on-ones to get our leaders familiar with the platform. Melvin [Arquero], our Culture Amp Customer Success Coach, helped us conduct phenomenal trainings to get leaders at every level of the organization involved."
MLB managers have the most influence over an employee's day-to-day experience at the company. By sharing these findings, people leaders can empower managers to be more self-reflective and in-tune with how they can better support the employees on their team.
Using survey insights to inform HR decisions
The survey didn't just benefit MLB's employees – Kiera and her team were finally able to get the employee experience insights they needed and more. During the height of the COVID-19 pandemic and eight months prior to the survey launch, MLB introduced an internal learning platform but had no idea how employees were using the platform or whether they found it useful. Thanks to survey data, the MLB HR team was able to measure the program's impact and learn why many employees had yet to use it – a lack of time.
"I'm really thankful to have Culture Amp so that we can measure the success of those initiatives in a few month's time to see how we're doing – did we hit the mark for employees, or do we need to make adjustments?" - Kiera Connerty, Director of Talent Management
With this new insight, many teams adopted dedicated learning time. Employees could now invest in their personal and professional growth without feeling guilty for stepping away from their other work. "This has been a big mindset shift for us at MLB," admits Kiera. "Now we're talking more about career development, learning, and growth."
Building on the momentum of the survey, Kiera and her team have committed to do a follow-up survey in six months to check in with employees, measure the impact of their new initiatives, and build trust and accountability that this isn't a one-off event. "It's all contributing to a larger strategy around putting our employees first and realizing that the more we invest in them and the happier they are at work, the better our business will do."
Want to learn more about MLB's Culture First approach? Tune into Kiera Connerty's Culture First session, Employee experience matters just as much as the brand experience, and her interview on the Culture First Podcast, How the Major League Baseball connected the dots between the fan experience and the employee experience.