Case study
How REA Group improved employee engagement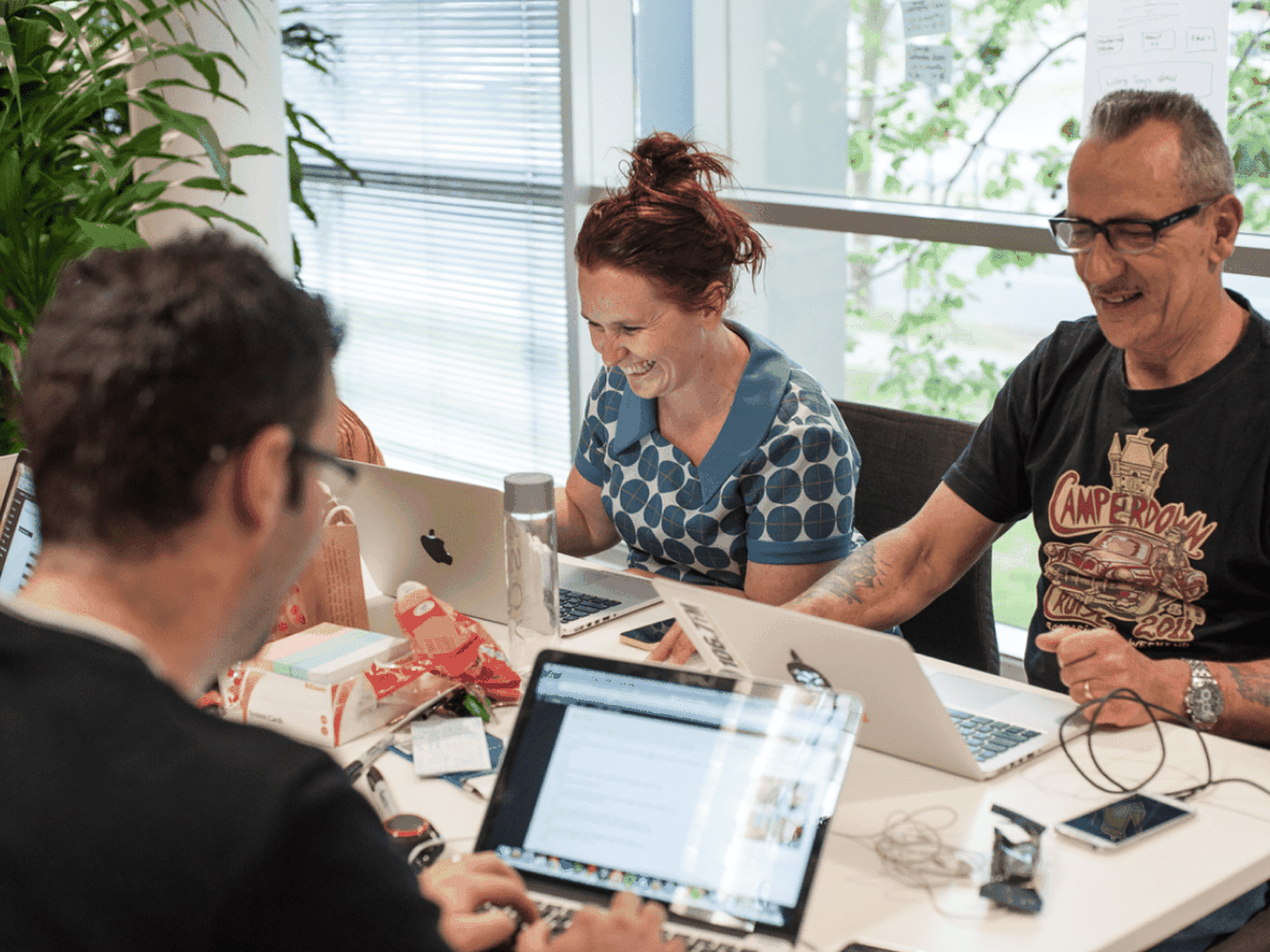 REA Group is a multinational digital advertising company specialising in property, operating Australia's leading residential, commercial and share property websites. They believe their competitive advantage comes from engaging the passion and creativity of each and every one of their employees.
The purpose of REA Group has evolved from strictly advertising to changing the way the world experiences property. Barbara Hyman was brought on as the Executive General Manager of People and Culture for REA Group in 2015 to build opportunities for their growth. To achieve their new purpose, REA Group needed people with skills in areas like content. To attract new talent, they set out to create a globally-recognizable employee brand.
Building a new purpose
REA Group used Culture Amp to understand the key drivers of employee engagement and what makes their workplace unique. They launched their first global engagement survey across the nine countries in which they operate in 2014. Three months later, they acquired the Asia-based company, iProperty Group. Barb says, "We wanted them to feel part of the REA Group family. Including them in the engagement survey three months after bringing them on was really important." Their engagement survey was translated into two different languages, but all surveys were launched at the same time. Barb says, "Being in sync was very important to create that sense of connection and universal commitment to listening to our people."
One of the most valuable things for REA Group was this ability to see full results as soon as the survey closed.
"Being able to transparently share those results with our people was very empowering. We had immediate insight into what people valued. It created a sense of inclusiveness and collective ownership of the task of building an amazing culture because of how easy it was to share. The fact that you would walk around the office and see people looking at the tools, and see the reports on the screen, was a great testament to the power of that survey."
Supporting a culture of learning
Barb says, "We wanted to evolve our culture so asking questions that gave us an indication as to whether we were moving in the right direction was important." The survey brought some difficult topics into the open, particularly around the idea of having tough conversations. In the digital environment, optimizing scarce resources and making tradeoffs is common. Questions were intentionally asked around this idea to bring it into the open, rather than treating it as an undercurrent of their culture.
"Having a learning culture is a key part of what we do to attract and retain talent," says Barb, "The people that work at REA Group come to us because they see they can work with amazing products and great people, but they really want to learn." Using Culture Amp has enabled REA Group to gather feedback on many different dimensions: the executive leadership team, organizational direction, products and programs, and people and culture. This feedback creates opportunities for learning at REA Group. Barb explains, "Nurturing a learning mindset means being open and curios to understanding how we get better at what we do. Utilising the feedback from the survey plays a big role in this."
Raising awareness of community initiatives
REA Group runs a Community Partnerships program and encourages employees to contribute by offering matched payroll giving, community grants and volunteer leave. Within their Melbourne headquarters, awareness around the program is high, but the engagement survey showed that not all employees knew what was offered or how to participate. A member of the People and Culture team took the initiative to create a new foundation for the community program and build ongoing awareness. She created fifty community champions around the country to amplify REA Group's community work and help people find ways to participate. Their most recent engagement survey results showed a measured improvement in this area. Barb says, "It's the highest area for us, organizationally and nationally. That was powerful feedback for the community manager, and it's absolutely increased engagement because people feel great about the opportunity to give back. From an external perspective, the community work we do is key to our employee brand."
Build a world-class employee experience today