How to turn managers into leaders
Managers today are expected to do much more for their people, with fewer resources and support. That's why HR teams need to invest in tools that simplify their manager's day-to-day responsibilities, not add to them.
We spoke with three businesses worldwide to understand how their HR teams use Culture Amp to help their managers reach their true potential. From investing in learning and development opportunities to helping managers have open and honest career conversations, HR professionals share which Culture Amp tools proved most impactful at collecting employee feedback and driving meaningful change in their organizations. Here are three ways Culture Amp helped global companies turn managers into leaders:
Helping managers have open and honest career conversations with their teams
At U.K.-based curated online gift marketplace Notonthehighstreet, managers are encouraged to lead their way. The company doesn't believe in a one-size-fits-all approach to management. Instead, they focus their manager training programs around the things great bosses do while encouraging every people leader to bring their own flavor to their teams.
This mindset has allowed the company to grow a cohort of strong managers. However, Natalie Lineton, Notonthehighstreet's Head of People and Talent, noticed that managers weren't having open and honest conversations with their direct reports about their development and future at the company. As a result, employees were leaving the company seemingly out of the blue, while their managers had no idea why.
Digging deeper into the issue, Natalie discovered that while these career conversations should be occurring during the company's annual review process, managers were preoccupied with completing piles of forms and treated performance discussions as a way to "check the box." She quickly realized the company needed to implement two fundamental changes to address this issue:
Create a safe environment where quality conversations can happen by enabling employees to be honest about their career aspirations
Give managers and their teams the tools necessary for having these quality conversations
Natalie and her team swapped unstructured career conversations with annual performance ratings to kickstart this mindset shift across the organization. They introduced Culture Amp's 360-degree feedback tool to help guide conversations between managers and their teams, make it simpler to identify development opportunities, and help employees understand how specific improvements would benefit them and their organization. The changes stuck, and the company feedback scores on their following engagement survey increased by 16%!
"One of the biggest things that have come out of this journey … is [that] it's less of a shock when people leave now. It's probably something that our managers actually play a part in because they have more honest conversations with their teams, so they know what [their team members] want to do, and they can help develop [their team members] towards that," explains Natalie. "I think people really worry that if you start talking about people's careers beyond the business that you're in, that they're going to leave. We have found the exact opposite in our experience. Our attrition rates have actually dropped by over 20%. I think when people feel they can be honest, they get the development they need."
To hear Notonthehighstreet's full story, watch our on-demand webinar "Amplify your managers to create better leaders – EMEA" now.
Building a culture of continuous learning, not one-off training programs
As a higher education technology company, Ellucian knows the importance of continuous learning and invests heavily in developing their managers' skills. By offering both self-directed learning and in-depth cohort-based training programs, the company has been able to teach managers the skills they need to succeed in the modern workplace. But while these programs help the managers who take them, the Ellucian HR team noticed many managers weren't taking advantage of the company's development opportunities because people leaders felt strapped for time and unsure of where to start.
When Senior Talent Development Manager Kristin Swanson put out the call for volunteers, she was surprised by how many managers jumped at the opportunity. "I thought maybe I'd get 15 responses back and was really surprised when over 50 managers said they were really interested in the pilot. I did an internal survey afterward, and there was a really positive response. They really enjoyed it and found it to be helpful," she said.
For Cindy Martini, Director of Product Strategy at Ellucian and one of the managers who volunteered to pilot the new tool, Culture Amp's Skills Coach was a welcome addition to her daily routine. "When I heard it was that just-in-time training that I could tackle on a day-to-day basis without falling behind on all my other work, I had to try it," said Martini. "It really helped me keep things fresh in my head. Going into 1-on-1 and team meetings, the reminders kept me accountable for sticking to the small changes that I wanted to incorporate into my management."
Swanson was excited by the positive reviews and is currently planning to roll out Skills Coach to her entire team of people leaders. Her advice to HR teams considering doing the same? "Gone are the days of multi-day trainings. Don't be afraid to experiment – you'd be surprised what people have an appetite for!"
To learn all the ways Ellucian has invested in employee learning, watch our on-demand webinar, "Amplifying your managers to create better leaders – Americas."
Introducing engagement surveys to create a better employee experience
Before 2017, Australian supermarket brand Coles had never used an engagement survey. While the company had previously organized small in-house people surveys, they were extremely limited in scope, time-consuming for the company's HR team, and only shared one-dimensional data. "It quickly became evident that we needed an engagement survey and, more importantly, a credible engagement score and reporting insight tool that our leaders could trust. We knew if we could get something in place, we would have better people and business outcomes," said Haley Eames, Coles' Head of Culture and Capability.
To Haley, the decision to partner with Culture Amp was a no-brainer because of the platform's superior useability and capacity to give Cole's managers detailed insights into improving their leadership skills. For Sophie Wong, a General Manager of Profit Protection and Service at Coles, the latter proved crucial. Using Culture Amp, Wong and her team noticed that engagement scores around L&D performance were low, even though Coles has robust online and face-to-face training programs. Survey feedback helped Sophie realize that most employees weren't aware of the programs. She and her team decided to create a week-long "Learning at Coles" program to communicate offerings to employees, increase program participation, and show that the company was invested in their employees' professional growth.
Thanks to a combination of interactive quiz nights, professional development talks, and webinars on career pathways, the "Learning at Coles" week was a success. The team also created an ongoing action plan to ensure both new and existing employees were reminded of L&D opportunities throughout the year. All in all, Sophie's team's overall learning and development satisfaction score increased from 62% to 71% after introducing the initiative.
Get the full Coles story by watching our on-demand webinar, "Amplifying your managers to create better leaders – APAC."
Building an employee experience that your people love
No one impacts your employee experience more than your managers. That's why it's so crucial to invest in their skills and help turn managers into leaders. To better understand how your managers can grow and what your organization needs most, start by listening to your employees. Being in tune with the needs of your teams helps you introduce the right initiatives and policies that make your company a great place to work.
For Notonthehighstreet, this meant changing company culture and providing the framework for open and honest career conversations. For Ellucian, continuous bite-sized learning helped inspire managers to be better leaders every day. And, for Coles, this meant using engagement survey results to gain a deeper understanding of the employee experience.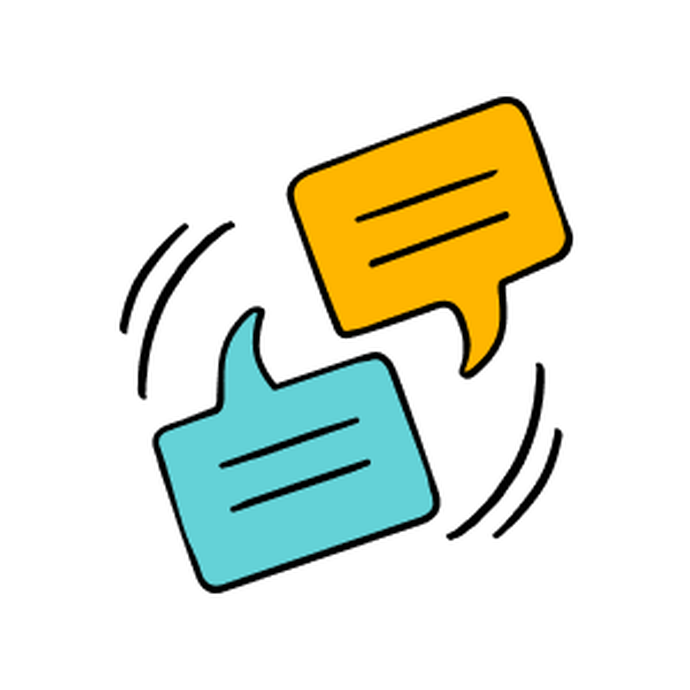 Empower managers to support growth
Drive better employee development conversations with Develop by Culture Amp.
Get a demo
Build a world-class employee experience today