A better world of work requires caring about the climate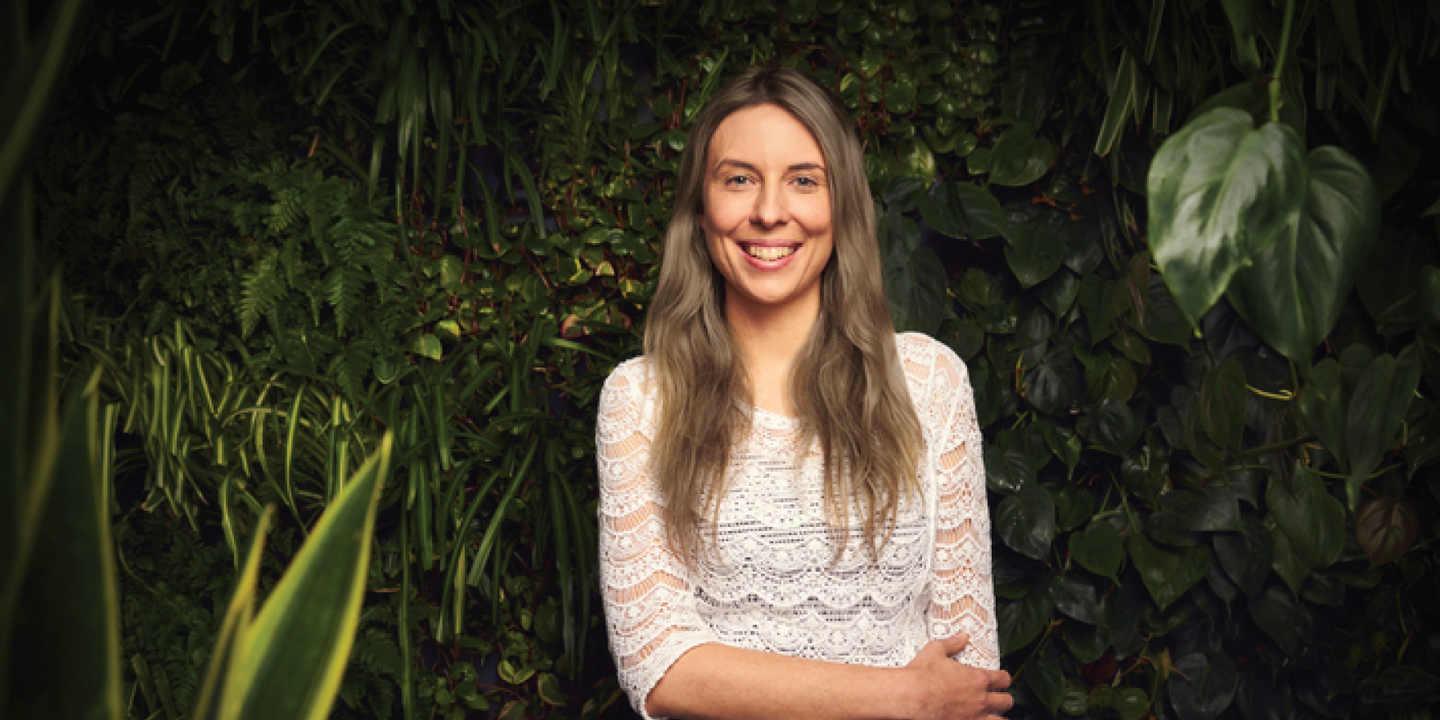 Our mission at Culture Amp has always been to create a better world of work. What's become increasingly apparent, however, is that this requires creating a better world – period.
In order to build a better world of work, we must build a better world.
— Dider Elzinga
CEO of Culture Amp
What does this look like? On a high level, it's taking action for people and the planet, with the understanding that the two are intrinsically connected. Our planet is home to families, communities, businesses, and institutions. How can true diversity, equity, and inclusion in the workplace be achieved without climate action when the catastrophic effects of climate change often have the biggest impact on the most historically marginalized communities? A threat to the planet is a threat to every living thing on Earth, and every action against climate change strengthens and supports our people.
This is something that is becoming increasingly apparent to both leaders and employees at organizations – and it's certainly something that I, as a board member of Camp Climate Crisis, Culture Amp's affinity group for driving environmental awareness and climate action, care about and believe in. It's part of why I joined, and am proud of Culture Amp and what the company strives to do and represent.
To date, the organization has:
Introduced new resources to help our customers progress on their sustainability journeys, including a Sustainability survey template.
Supported and expanded resources for our community of sustainability-minded employees through Camp Climate Crisis, which is supported by the same structures as our ERGs.
However, Culture Amp's journey is just beginning, and we fully recognize how much still needs to be done to create a better, more sustainable world. As Culture Amp committed to in our 2021 Equitable Design & Accountability Report, we are currently laying the groundwork for our sustainability practice – and have brought on our first Equitable Design Lead of Sustainability, Ella McKinley, to build out this blueprint.
I sat down with Ella a few weeks ago to learn more about her, why she chose to join Culture Amp, and what she hopes to accomplish in the weeks and months to come.
Q&A with Ella McKinley, Equitable Design Lead, Sustainability
Ella's background spans research, government, investment, and corporate roles.
She spent time as a scientist living in Antarctica researching climate change before making the switch to working on climate policy for the Australian Government. Most recently, she has been involved in impact investing, co-founding Women in Sustainable Finance, and working as an ethicist in funds management.
At Culture Amp, Ella will bring her diverse experiences together by applying an equity lens to sustainability in the newly created role of Equitable Design Lead, Sustainability.
Q: Why did you decide to work at a corporation like Culture Amp?
A: I've always been purpose-led, so for me, the question of "where to work" starts with "Where can I have a positive impact?" Culture Amp has done amazing work in the equity and anti-racism space but is only at the beginning of defining a strategy to address climate impact. I felt like this role was a valuable opportunity for me to develop thought leadership around how to apply an equity lens to climate action. Many people think of social and environmental issues as separate – but they are deeply interconnected. This role enables me to fully embrace and leverage those connections.
I also have the privilege of working closely with Aubrey Blanche, our Senior Director of Equitable Design. After meeting her, I felt excited about the change we could create together. She has deep experience in anti-racism work which has already helped me to deepen the intersectional focus of my sustainability work.
Q: What do you think is the role and responsibility of corporations in today's climate crisis?
A: Companies have a huge role – both as the source of the problem and as a part of the solution. Accountability starts with setting a net-zero target and publicly reporting annual emissions. However, this is just the beginning.
Advocacy is one of the most powerful tools companies have – and it costs nothing. The fossil fuel sector has been vocal lobbyists to the detriment of our climate, but they are not the majority. Other companies with vested interests – which is all of them because, without a habitable climate, there is no future for businesses – must speak up on the need for a clean energy future. In my experience, governments respond to business and investor voices above all others.
Q: What is your philosophy for taking action on climate change?
A: I believe in progress over perfection. Climate change is already happening, so the time for lengthy deliberation is over. We need to take action. With this comes a level of vulnerability – this is a hard, unsolved problem, and there are times when we will get it wrong. But real progress is not achieved by never making mistakes. Instead, it's a continuous process of learning, iterating, and trying again.
I also see the world's problems as deeply interconnected, so focusing on intersectional solutions is vital. I strongly support the trend toward integrating issues that we see in the rise of environment, social, and governance (ESG) thinking, B Corps, sustainable development goals (SDGs), and Chief Impact Officers. Real change comes from systemic shifts like the growth in responsible investing. This movement is not just about redirecting capital toward climate solutions but also holistically addressing issues like modern slavery in renewable energy supply chains.
This integrated approach to climate action aligns completely with how Culture Amp views sustainability and is why my role is so broad.
Q: What is the first thing you'll be working on at Culture Amp?
The first thing we're doing is what I would recommend any company new to climate action do – a carbon footprint audit. This enables you to get a picture of what the climate impact of the business is and where emissions reduction opportunities lie.
To leverage external momentum around climate action, I'm also linking Culture Amp with global initiatives. We just joined Tech Zero, which is an alliance of tech companies around the world working together towards net zero. People often characterize companies as purely competitive, but there is also enormous power in collaboration, and amazing sustainability outcomes have been achieved this way. We will have more to say on net zero when we unveil our plans in 2023, so watch this space!
I've also been listening to employees' stories about their first-hand experiences of climate change. Just this year, we've had employees affected by heat waves across Europe, flooding across Australia, and fires in California. These events have enduring physical, financial, and psychological impacts.
One employee described the aftermath of evacuating their home during the Brisbane floods this year:
"My 5-year-old kid is still scared of the floods and asks me 100 questions every time it rains."
Culture Amp recently introduced an Emergency Support Policy, including access to leave and financial assistance, which was partly created to address growing climate impacts on our employees.
Q: What's on the roadmap for Culture Amp's sustainability journey?
Culture Amp is a "people first" company with a passionate position on sustainability. We know that climate change impacts people in profoundly unjust ways. Those who are least responsible are also the ones who will suffer the most. Low-income and BIPOC communities are already being hit hardest by climate change and environmental hazards.
I'm also passionate about strengthening our relationship with First Nations peoples. Culture Amp was founded in Melbourne on the lands of the Wurundjeri people of the Kulin nation, and we recognize their role as the original environmental stewards of the land where we live and work. We have much to learn from First Nations peoples on our sustainability journey.
To support these communities, we provide our product free of charge to organizations supporting Black and Indigenous groups, including those working on sustainability (you can apply here). We're also looking at ways to integrate climate equity into a thoughtful, robust approach to carbon offsetting – ensuring the financial benefits from quality carbon credits flow sustainably to BIPOC communities. While reducing emissions is our first priority, we also want to take responsibility for the emissions we can't avoid.
Q: Many individuals and leaders are passionate about climate change but don't know how to start. What's your advice for them?
A: Start with you. Think about your own sphere of influence.
If you're a business leader, think about how you can use your authentic voice to inspire climate action within and beyond your organization.
If you are an HR leader, think about what you are doing to support employees already facing climate impacts.
If you're an employee, look for opportunities to incorporate sustainability, like choosing ethical suppliers that use 100% renewable energy.
Beyond work, think about influencing your community. What people and groups are you already connected to?
There are things you can do on a personal level as well. Are your retirement savings in a fossil-fuel-free investment option? Can you catch public transport or use an electric car? Can you purchase green energy at home or install solar panels? Can you speak to your elected representative about climate action?
Everything we do has a ripple effect because we are all connected.
Never underestimate the power of a small group of committed people to change the world. In fact, it is the only thing that ever has.
— Margaret Mead
Authors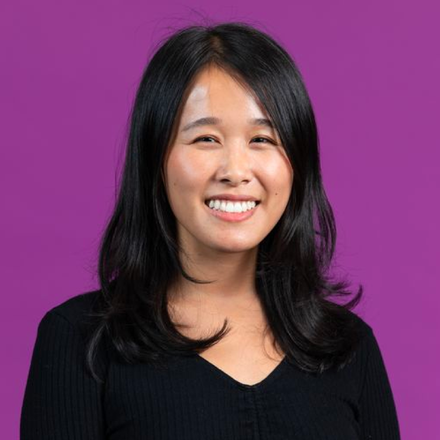 Senior Content Marketing Manager, Culture Amp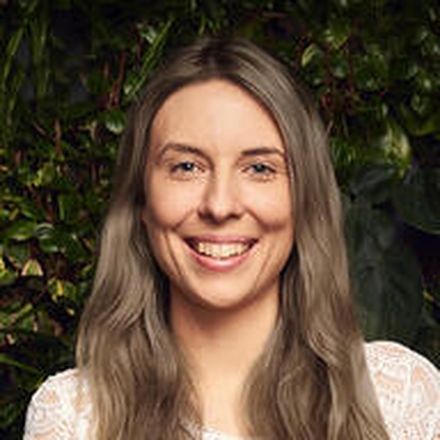 Equitable Design Lead, Sustainability, Culture Amp
Build a world-class employee experience today