Understanding and engaging Gen Z in the workplace
Disclaimer: The descriptions of Generation Z in this article are broad generalizations based on studies, research, and articles. They are intended to describe the generation as a whole and may not apply to the individuals in your workplace. One-on-one conversations, focus groups, and employee surveys are far more effective ways to gain an authentic understanding of your Gen Z colleagues.
---
The corporate landscape is evolving, and a new wave of talent is quickly making its mark. Generation Z, born between the mid-1990s and the early 2010s, has entered the workforce, bringing fresh perspectives and a desire to redefine what it means to be successful. The oldest members of this generation are usually pinned as being born around 1997, meaning that the majority of Gen Zers are either already in or beginning to enter the workforce.
To successfully compete in the new world of work, organizations need to be able to attract, engage, and retain employees from this generation. Accomplishing this requires understanding the world Gen Z grew up in and how that shapes what they care about and what they seek in their careers.
In this article, we will explore the defining features of Gen Z and how companies can successfully engage and attract them.
What defines Generation Z?
Gen Z, also known as Gen Zers or Zoomers, describes the generation that follows Millennials. Although generational cutoffs are loose, it's generally accepted that members of this generation were born from 1997 onward.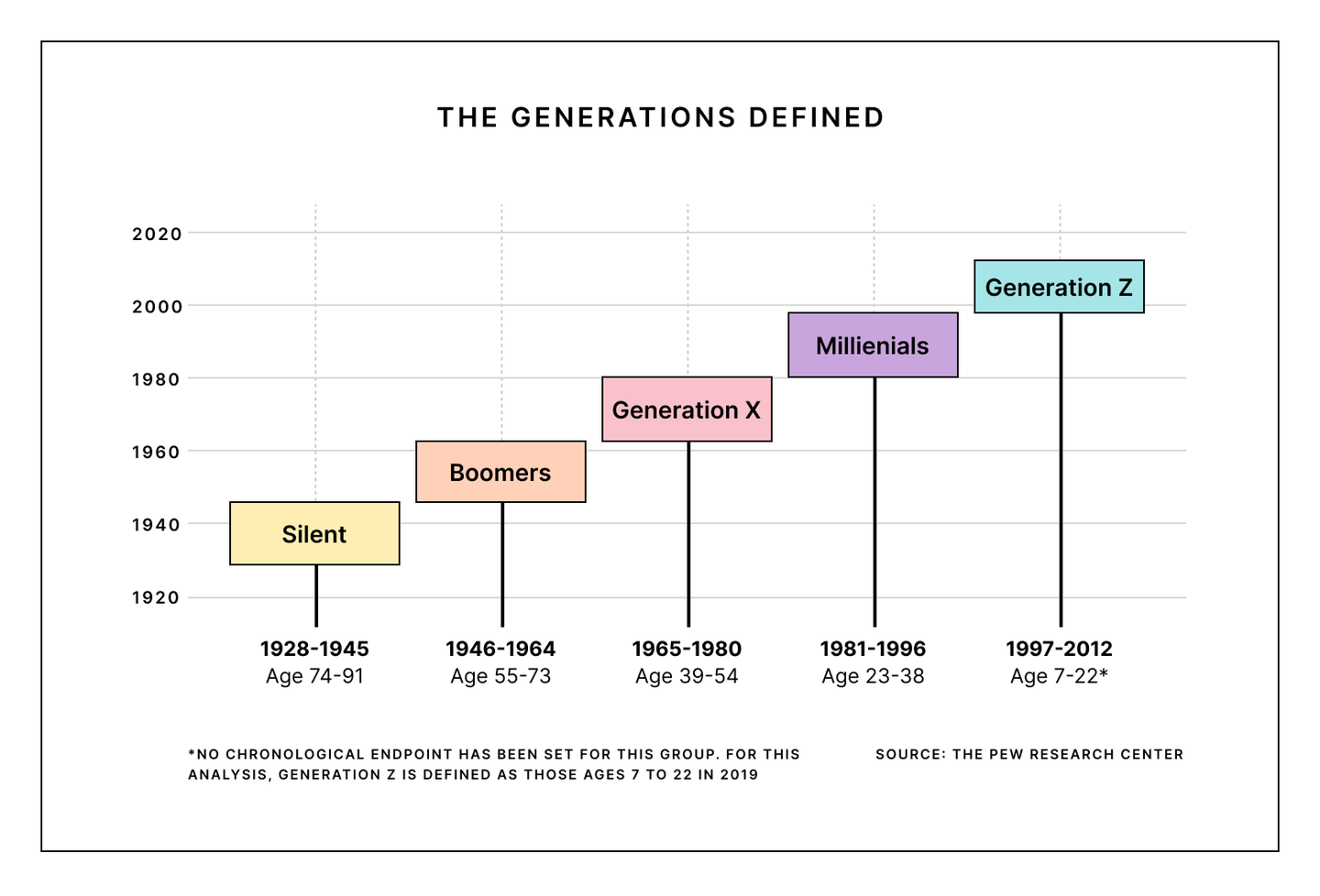 According to the Pew Research Center, Gen Zers are on track to be the most racially and ethnically diverse generation, as well as the generation with the most education. As such, members of Gen Z tend to be more progressive and pro-government, and most regard the United States' growing racial and ethnic diversity as positive.
According to McKinsey, Gen Z's identity has been shaped by four key factors:
The digital age. Members of Gen Z are considered digital natives, characterized by their innate technological fluency and reliance on digital communication. They have never known a world without smartphones, social media, and instant access to information.
Climate anxiety. Gen Zers have been profoundly shaped by climate change, with many reporting strong feelings of climate anxiety. According to a survey of 16-25 year olds, more than half of respondents reported that they believe humanity is doomed. Many feel betrayed by the lack of large-scale corporate and governmental action; as a result, they, more than any other generation, demand accountability and commitment to sustainable and green practices.
The COVID-19 pandemic. One survey found that Gen Z felt the stress of the pandemic more than any other age group, citing increased difficulties with employment, education, mental health, and maintaining relationships. This is likely because many Gen Zers entered the workforce right when the pandemic hit, meaning they were furloughed or laid off just as they were starting their careers.
A rapidly shifting financial landscape. According to the Pew Research Center, Gen Z "was in line to inherit a strong economy with record-low unemployment." However, the COVID-19 pandemic, geopolitical conflict, and the possibility of a recession have fundamentally changed the social, political, and economic landscape in the United States. For many in this generation, uncertainty and disruption feel like the only constants they can depend on.
Now that we know what experiences have shaped Gen Zers, we can take a closer look at what members of this generation expect from their employers and what they want to experience at work.
What does Generation Z want from the workplace?
In general, members of Gen Z want to work for employers that align with their values and demonstrate a commitment to social responsibility. For example:
At the same time, many people in this generation have come of age during a time of great economic uncertainty and financial instability. As a result, Gen Z has been found to need the highest salary of all generations to feel "financially healthy."
There is a caveat, however: a Deloitte report found that while salary is the most important factor in deciding on a job, Gen Z values salary less than every other generation. The report explains, "If given the choice of accepting a better-paying but boring job versus work that was more interesting but didn't pay as well, Gen Z was fairly evenly split over the choice."
All in all, studies indicate that the average Gen Zer strives to work at a job that not only pays the bills but, just as importantly, provides them a sense of value and purpose. Jobs that only fulfill one of those conditions are unlikely to engage or retain a Gen Z worker in the long run.
Every generation in the workplace comes in with its collection of experiences. Learn about Gen Z and how to create a workplace where they will thrive.
How can companies attract and engage Gen Z in the workforce?
The best way to attract and engage Gen Z in your workforce depends on your specific organization and culture. That's why we strongly encourage organizations to conduct surveys across the employee experience to understand how Gen Z employees feel about work and the workplace. Employee experience surveys make it possible for you to understand what your employees want, identify differences across (and within) generations, and measure how these sentiments change over time.
While the ideal approach will vary from company to company, there are general actions any organization can take to better attract and engage Gen Zers in the workplace. Below, we share a few ideas for jumpstarting your strategy:
Embrace technology
Gen Z is accustomed to instant access to information and seamless digital experiences. To connect with job candidates in this generation, leverage technology in your recruitment processes, such as offering video interviews and virtual job fairs.
Offer flexibility
Offering flexibility, such as remote work options or flexible schedules, can significantly appeal to Gen Z's desire for work-life balance and autonomy.
Demonstrate a commitment to DEI and social responsibility
If you want to attract and retain Gen Z talent, you need to showcase your dedication to social responsibility and DEI. Consider implementing sustainable practices, supporting charitable initiatives across a range of causes, and conducting equity audits.

We also encourage publishing reports that share your company's various commitments, successes, progress, and areas of improvement with the public (See Culture Amp's 2022 Equitable Design and Impact Report as an example). After all, it's one thing to say that your company cares about DEI, but it's wholly another thing to be transparent about what you're doing to prove it.
Prioritize career development and growth opportunities
Culture Amp research has shown that learning and development is the #1 reason employees leave or stay at their organization. The same holds true for members of Generation Z. Gen Zers generally seek meaningful work that allows them to acquire new skills, take on challenging projects, and make an impact. You can deliver on this expectation by providing clear career paths, mentorship programs, and opportunities for upskilling.
Attract, engage, and retain Gen Z in the workplace
As Gen Z finds its place in the workforce, companies must adapt their strategies to attract, engage, and retain this new generation of talent. By administering employee surveys to collect feedback from your workforce, you will better understand Gen Z's values, aspirations, and expectations. This sets you up to create the inclusive and supportive work environment they seek – and help them build successful careers.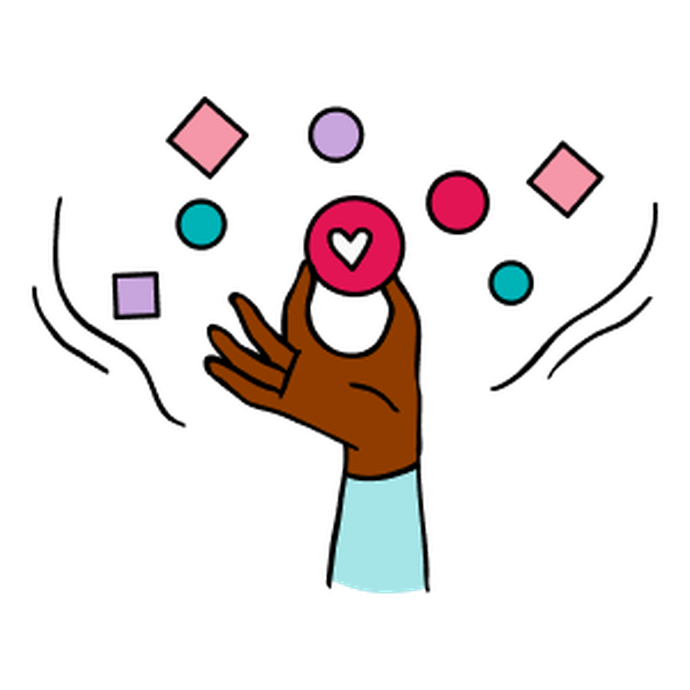 Build a workplace where every employee can thrive
Learn more
Build a world-class employee experience today