5 unique HR titles for 2016
The world of Human Resources (HR) is putting one foot further into the spotlight in an attempt to shed its stuffy image. Typically, an HR team is responsible for employee relations, benefits, training, compliance, and often takes on the role of recruiting for their company. HR Managers may lead a team or work on multiple facets of a business on their own, depending on the size and needs of their organization.
In an effort to reflect the changing responsibilities and perceptions of HR professionals, many companies have chosen creative job titles. According to research published in the August 2014 issue of the Academy of Management Journal and referenced by Fast Company in, Why Your Job Title Means A Lot More Than You Think, "Employees were less stressed and burned out when they were allowed to create their own job titles."
Maybe you've already started your career in HR and are looking to switch things up with a creative title change. We'll explore a few options for you (or your next hire) to adopt.
1. People Operations Manager Seen at: OpenDNS, Plexchat, Indiegogo
What may be a welcome shift from the term "Human Resources," People Operations is gaining in popularity as a way to describe the many responsibilities encompassed within the profession. The following Google Trends charts illustrate the search popularity of the terms "People Operations" and "Human Resources." We can see "People Operations" is on the rise while "Human Resources" is dropping.
People Operations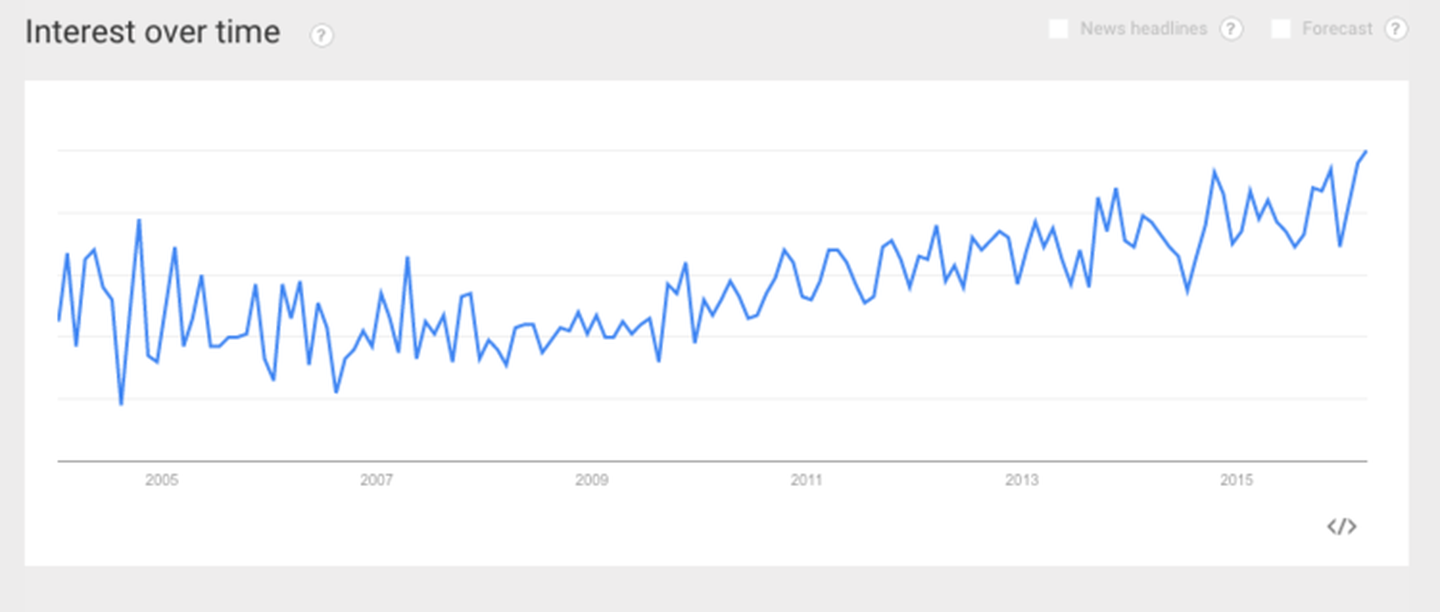 Human Resources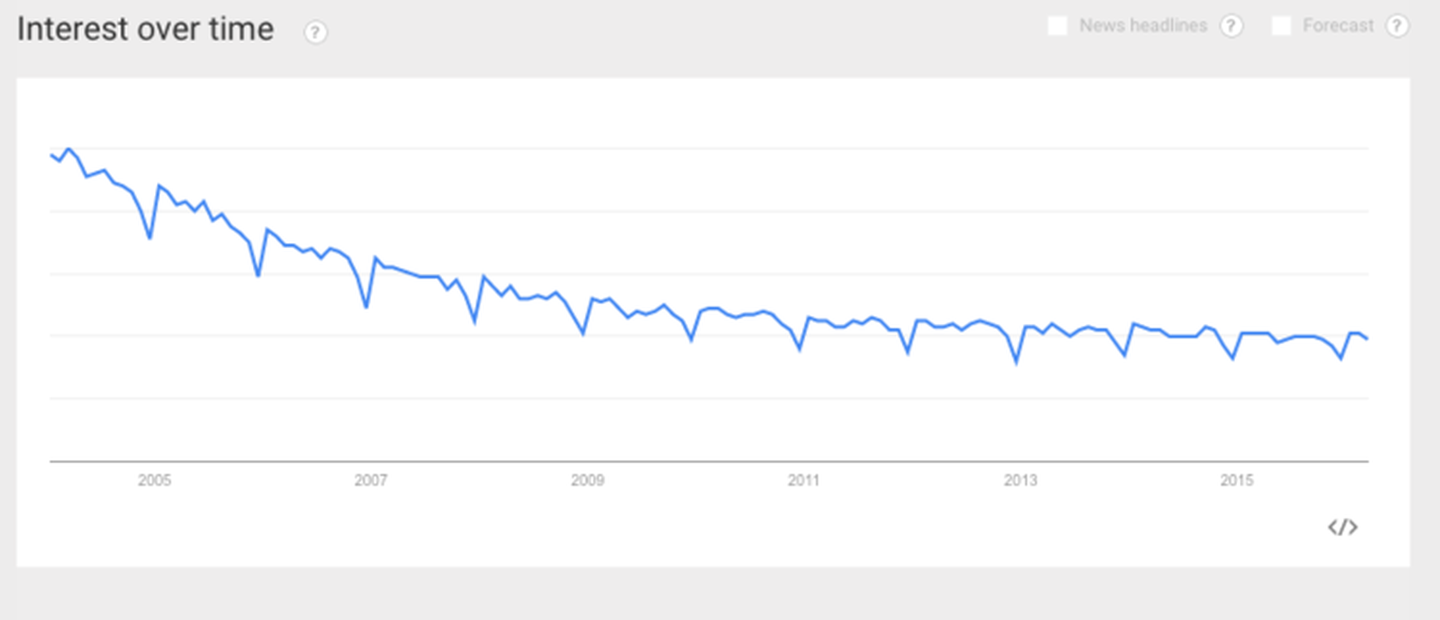 It might be that we're more likely to refer to our fellow coworkers as people rather than to reference them as resources. The switch from "resources" to "people" may feel more personal to us and can help employees understand that the People Operations Manager is there to be an advocate and a peer, not just spout rules and regulations.
Melissa Caron, People Operations Manager at VHX chose her own title after applying and working as the Executive Assistant/Office Manager for a year. She says this process was a lesson in self-worth. Caron wanted a job title that she could be proud of and that made sense in her career path. People Operations Manager was what she settled on because, as she says, "It commands a certain level of respect, provides a clear career path to become Director or Head figure in the future and it encompasses all things People and benefits."
2. VP of People Seen at: Grovo, Lyft, Blue Jeans Network
If you want a switch from HR Manager but also want to keep a peppy abbreviation in the mix, VP of People is a good option. It elevates the title from Manager to Vice President, which would traditionally indicate that this is an employee with some experience in the field and can be a signal that your organization values its people as much as it does Finance or Operations. This also allows for some variation if this role has a specific focus such as, VP of People and Culture or VP of People and Environment. It's short enough to allow for customization and still recognizable in the field of HR.
3. Chief Happiness Officer Seen at: Good Apple Digital, Buffer, Pivotal Labs
In the coveted "C-Suite" of job titles: Chief Executive Officer, Chief Financial Officer, Chief Operations Officer - could there room for more? Definitely. As workplaces and traditional organizational structures evolve, it's only natural that job titles follow suit. While being the Chief of Happiness might not have the same corporate feel as an HR Manager or even a Chief of Human Resources, it's specific in its goal. The person with this title is responsible for overseeing happiness - it's up to you and your team to decide if that's the vibe you're after.
Elise Fitzgerald, Chief Happiness Officer at Good Apple Digital felt that this title helped her avoid any "negative connotations" that went along with HR Manager. She says, "I think some of the negative HR vibe comes from larger corporations. [HR tends to be] in their own section not really integrated with the team." Fitzgerald sees her role (and the future of HR) as being a resource for everyone in the office and an integrated part of the team.
4. Vibe Manager Seen at: Heroku, Heavybit Industries, CollectiveGreenSF
Speaking of your company's vibe, what about breaking away from HR Manager with the Vibe Manager job title? Looking at the definition of "vibe," it sums up what a lot of company culture is about: "A person's emotional state or the atmosphere of a place as communicated to and felt by others." Getting at the core of your employee's emotional state and how they feel within the workplace are both key factors in effective human resources, happiness, or vibe management, however you slice it. This can be a great title for a company or employee that is focused on culture and fun in the workplace.
5. Director of Employee Engagement Seen at: F5 Networks, Group SJR, Bayer Medical Care
We know that if employees are engaged and happy, they will perform better at work. In addition to their HR Manager duties, the person with this title may focus on what makes employees at your company stay engaged in their day-to-day activities and with the company in general. They may even use a tool like Culture Amp to gather data in order to make informed decisions about employee engagement. Engagement is one part of what makes up effective Human Resources, and is one area attracting lots of attention today.
HR is more than a title
Whatever title you decide on, crafting an employee engagement survey is often one of the first big projects for a new leader in HR. If you're looking to understand employee engagement further, check our our article - What is employee engagement? - for a definition and tips on getting started measuring and taking action. Already familiar with surveys? Make sure you're asking the right questions by reading up on the 20 employee engagement survey questions every company should ask.